Follow us on
Facebook
,
Twitter
,
Instagram
,
Pinterest
,
Google+
,
Youtube
or subscribe to our
newsletter
.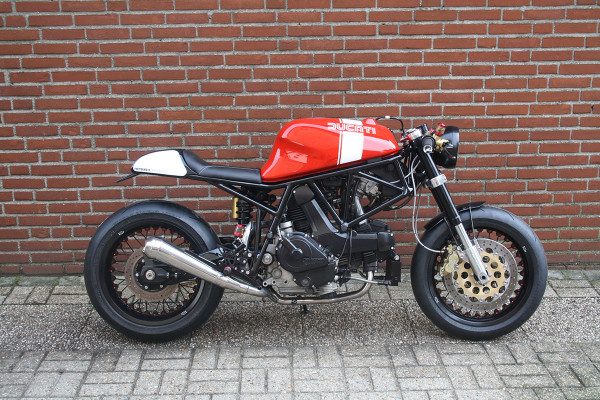 With two
bikes
from The Netherlands in such a short period it may be too early to call March "the month of the Dutch" but it sure is cool to see that the Holland is well represented this month.
The bike you see here is built by Eelco in 't Zand, owner of 14Cycles, a small Dutch workshop. Just like Ironwood Customs, 14Cycles is the result of a motorcycle hobby that got a little out of hand. So back in 2007 Eelco decided to start his own workshop. With success. Most readers know 14Cycles from the awesome Honda CB750 Cafe Racer Eelco built last year (if not, you should check it out ;)).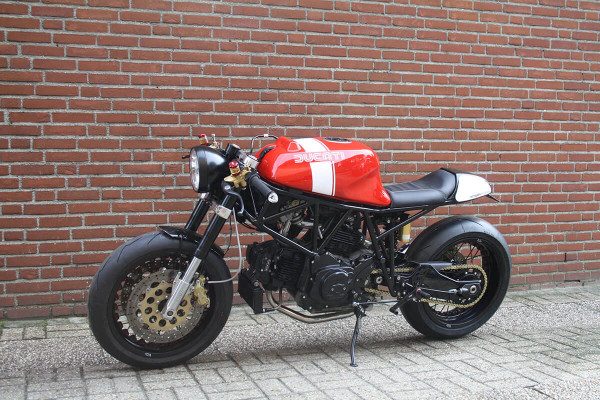 This machine is based on a '93 Ducati 750SS. This was not one of the best nor successful Ducati's. It was not a bad machine either, but it was expensive and needed a lot of work to keep on the road and ride (properly). Some say that the 750SS was a bike for the "Ducatisti's" only and some people simply rebuilt the complete engine and drivetrain (check out this story). But this was no problem for Eelco to leave this project where it was and the result is this cool Ducati 750SS Cafe/Fighter.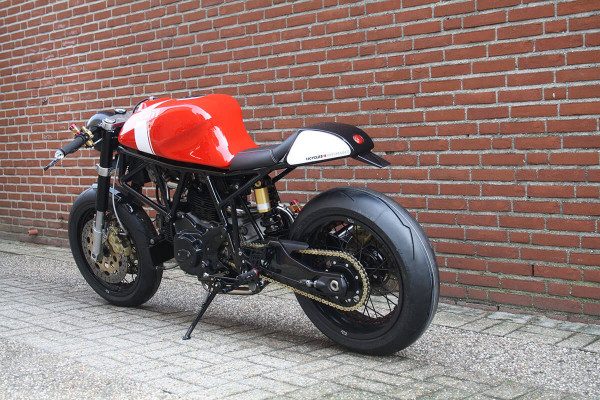 Let's start at the rear end of the bike: Eelco fabricated a new subframe to fit the new seat and cowl which give the bike a "nice ass". The upholstery is from ABC, a local partner of Eelco. The swing arm is from a Ducati 999 with a 17″ Kineo laced wheel. In front we see the stock USD fork with PSR clip-ons and Vortex grips and also another beautiful 17″ Kineo wheel. The wheels got some racy rubber: Pirelli Diablo Supercorse (front: 120/70, rear: 160/60).
The electronic heart is, of course, a MotoGadget M-Unit with an ignition lock, speedo and blinkers of that same brand. The headlight is an 7″ aftermarket clear black unit and the rear LED light is from Biltwell. Parts that Eelco crafted by hand are the headlight bracket, rear sets, gas cap, fender and license plate holder. The bike is finished in Ducati Red by HQC Paints.
All and all the result is pretty cool I guess. Some may find the stock gas tank a bit clunky, but I think I just like it. It makes the bike more aggressive but in a cool way. Like an English Bulldog or something… Anyway: I love to see another cool machine from Holland!
Follow 14Cycles
Website | Facebook | Instagram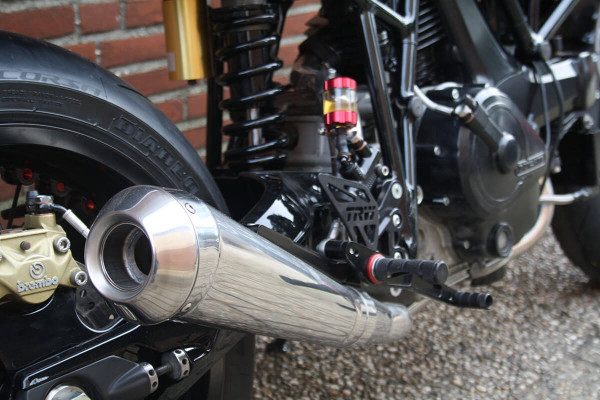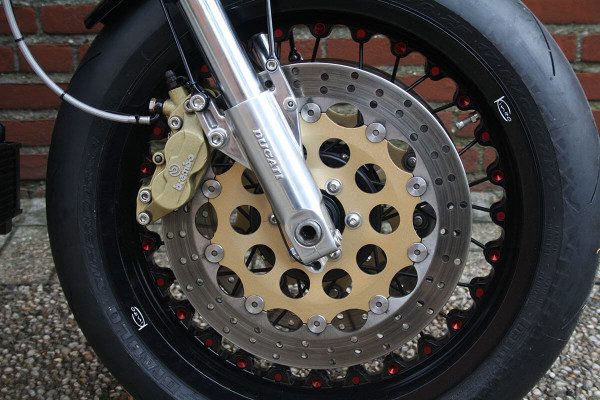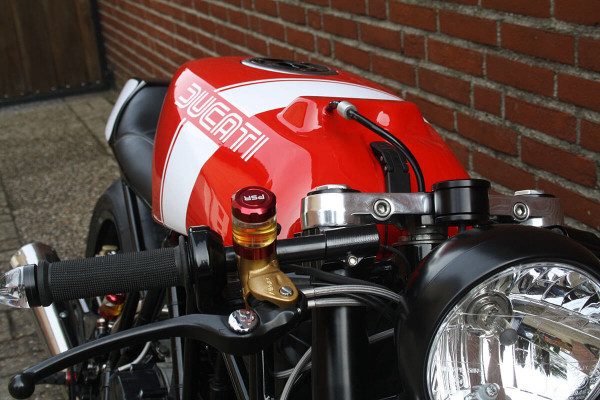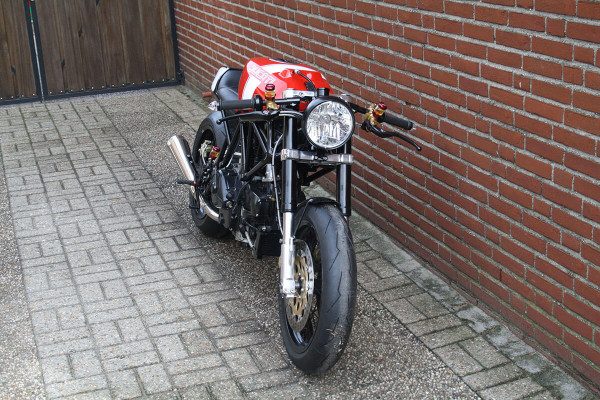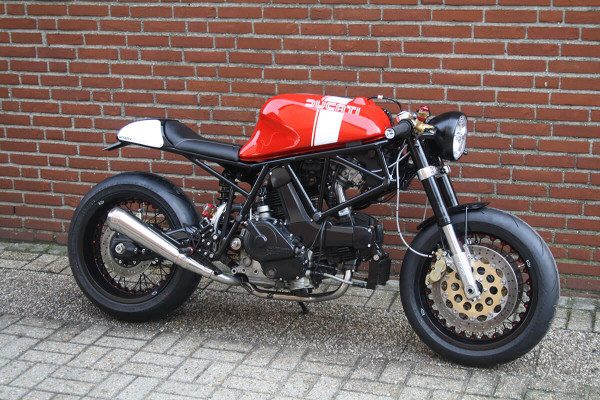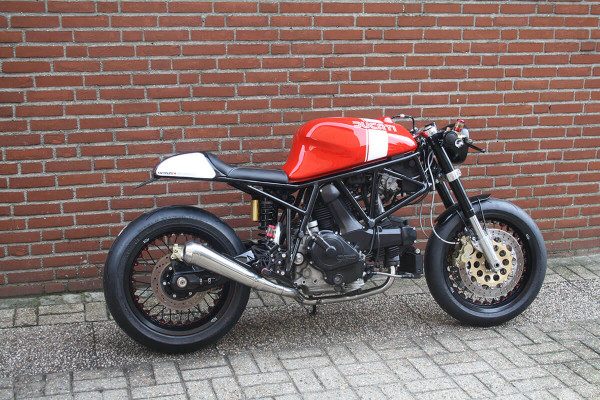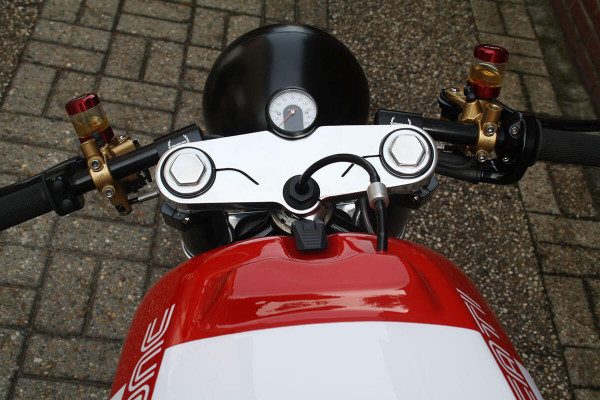 [su_divider top="no" size="1″ margin="10″]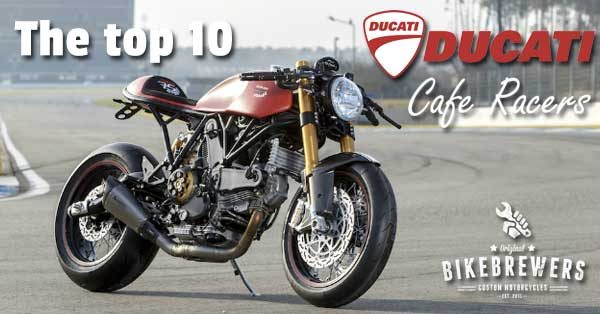 Share This Story, Choose Your Platform!
Tags