Follow us on
Facebook
,
Twitter
,
Instagram
,
Pinterest
,
Google+
,
Youtube
or subscribe to our
newsletter
.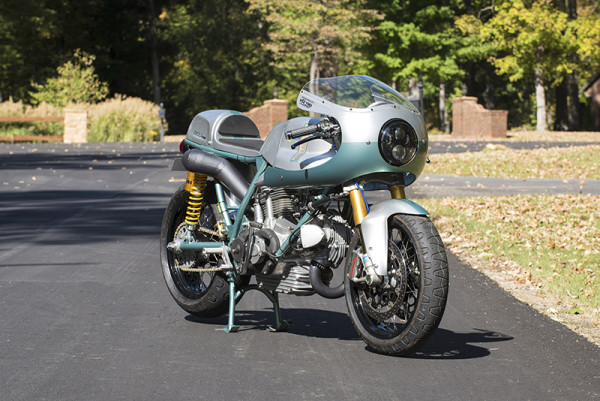 The Australian Vee Two is a brand with a long history in motor sports. Founded in 1979 by Brook Henry and Stuart Barrowclough, originally as a performance and race engine parts manufacturer for "bevel-drive-engined" models of the Italian brand– Ducati (obviously V2's). Over the years the company developed itself to be the highest-renowned source of parts and information for both racing and street machines, with even a complete redesigned engine based on the legendary Ducati Desmo V-Twin engine, called the "Ritorno Twin Engine" ("ritorno" means "comeback" in Italian). This engine is a high performance remake of an already potent piece of engineering. Next to supplying the parts and products to well know racing teams and restore bikes, they build bikes from time to time. The one you see here is a Ducati 750SS cafe racer called "Imola Evo"; a beautiful retro racer.
While its based on the 750SS, technically speaking this is a brand new bike build around a genuine '81 900 MHR frame. Though heavily modified: they narrowed the steering angle, shortened the wheel base 100mm, cut off the rear, relocated engine brackets and removed all unnecessary brackets and of course put that beloved Ritorno engine in place.
For some serious handling and stopping power they shopped a Öhlins FG511 43mm fork from the Ducati 1098S and put Brembo M4 radial calipers in place. On the rear 2 Öhlins 36PL piggyback keep the rear in place and an axially mounted P34 brake caliper helps this beaty keep it's line the Bremo RCS10 master cylinder is used.
You can find a full list of modifications and specs here.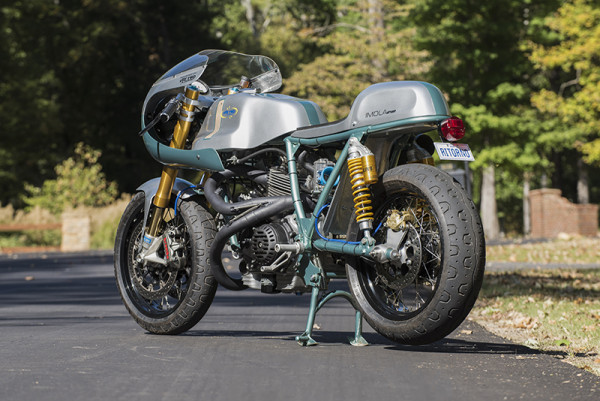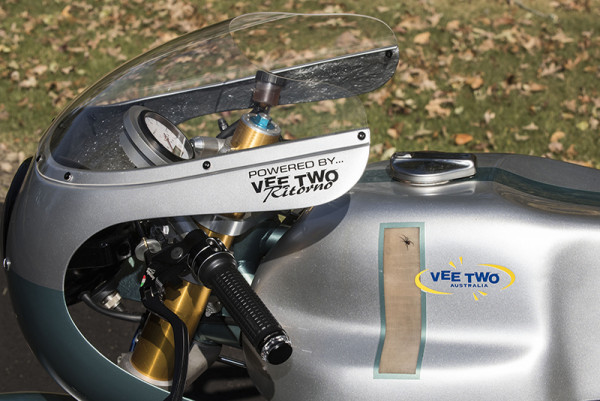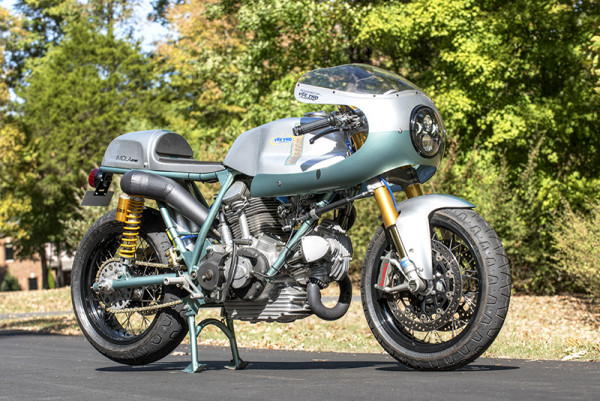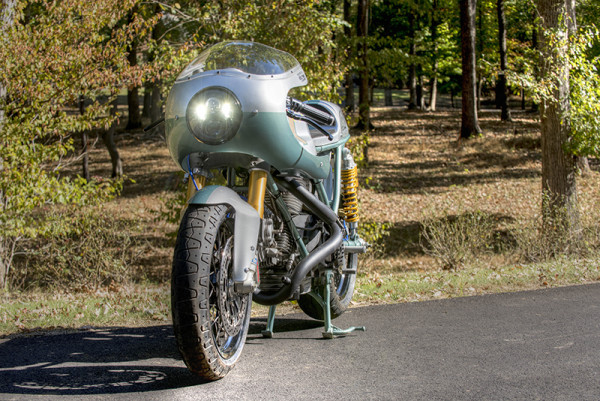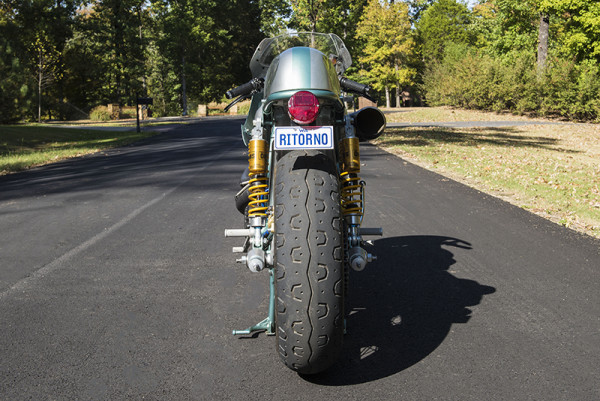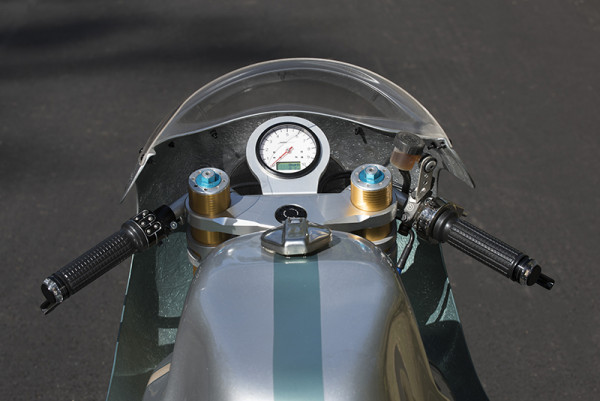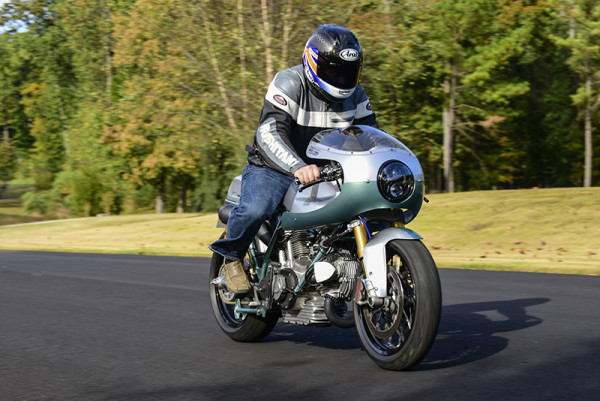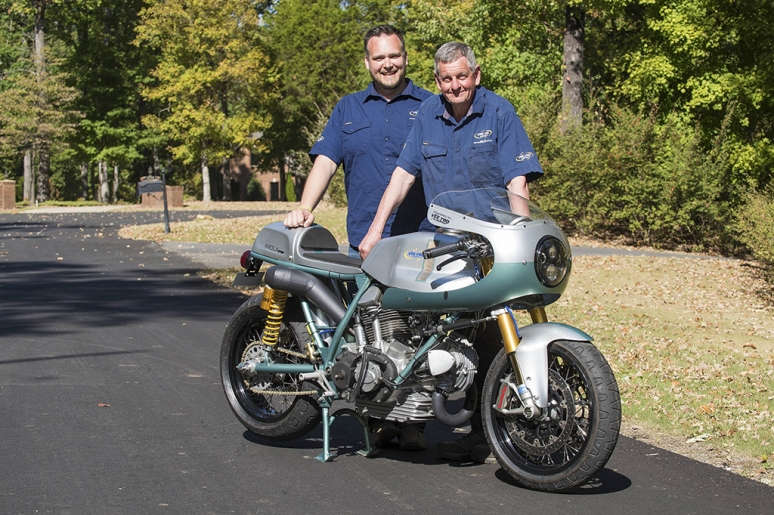 Share This Story, Choose Your Platform!
Tags