A Ducati Cafe Racer is probably one of the most desirable custom motorcycles. A combination of the exclusive Italian brand with a strong heritage and the classic looks of a vintage racer. The last few years, Ducati aims to be part of the ever-growing custom motorcycle scene with their Ducati Scrambler. The Scrambler offers a strong base for customization, and Ducati offers a wide range of variations. In the beginning of 2017, they even launched the Scrambler Cafe Racer; a turnkey machine combining modern day technology with the classic vintage racer look. But even back in 2003, Ducati already had a modern cafe racer with their Ducati SportClassic (which still is one of the best machines I guess).
Enough about stock bikes though, let's take a look at the best custom built Ducati Cafe Racers I've found to date! This is a subjective list and if you think that a bike should be listed, let me know!
#10: Ducati Pantah 600 by XTR Pepo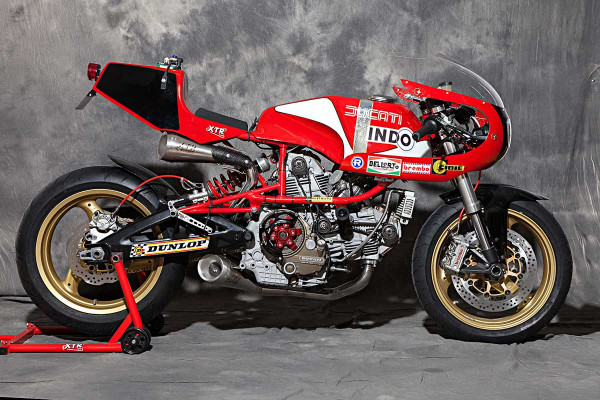 November 2015 – If you search around the web for custom Ducati's, I'm sure that you'll stumble upon some machine by the hand of Jose Rosell, a.k.a. Pepo. Jose has created an impressive list of custom motorcycles and he simply keeps on going strong. Jose was part of the former Radical Ducati, so he has a strong relationship with the Italian brand. After Radical Ducati, Jose started his own workshop called XTR Pepo.
The bike I've listed here is a real classic Ducati cafe racer, based on a 1983 Ducati Pantah 600. The bike is called Bol d'Or as a reference of its endurance-theme, a style Jose uses a lot for his projects. [more images]
#9: Ducati 900SS "Barn Built" Cafe Racer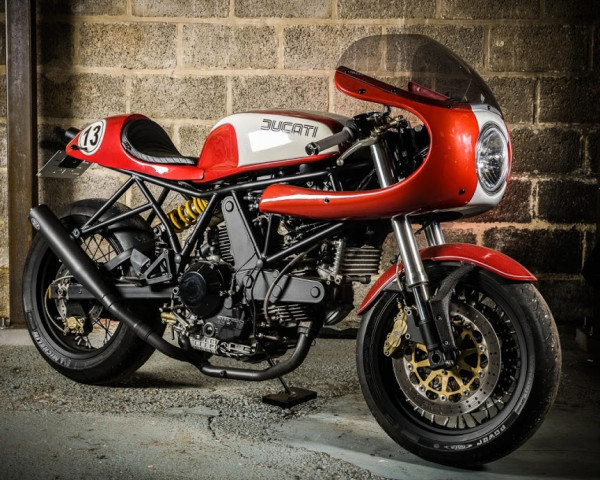 October 2015 – The title may be a bit misleading, since this Ducati 900SS Cafe Racer is not a barn-built machine, it's only referring to the name of the workshop: Barn Built Machines from Belgium. It's the combination of the beautiful half fairing, laced wheels, color scheme and upgrades that make this Ducati one of a kind. I think that this bike definitely deserves a spot in this list. [more images]
#8: Ducati Scrambler "Hero 01" by Holographic Hammer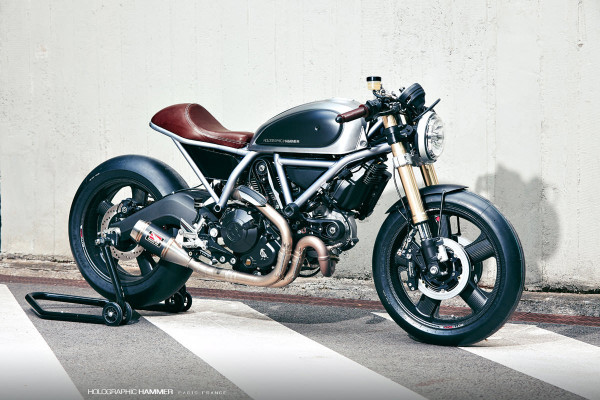 June 2015 – This project was initiated by Ducati France for the annual Wheels & Waves festival in Biarritz. It's the result of a cooperation of Holographic Hammer (a design studio) and Moto Heroes from France. Holographic Hammer, known for the concept images got the chance to put one of their projects into life. It's based on a Ducati Scrambler and is stuffed with high-end parts and components. A modern machine with a classic cafe racer twist.  [more images]
#7: Ducati Sport1000 by Walzwerk Racing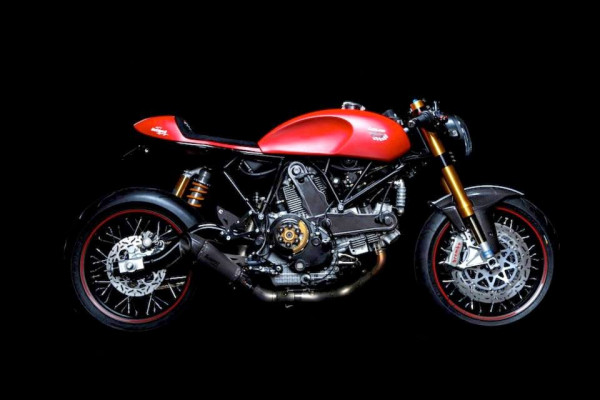 December 2012 – A tribute to Detlef Louis (owner/founder of the German Louis.de, a major motorcycle parts dealer) based on the Ducati Sport1000 and called, how obvious, "Louis 75". Louis himself asked Marcus Walz from Walzwerk racing to build a custom Ducati Sport with "a combination of tradition and future". Since Detlef will be celebrating his 80th birthday this year, I hope to see another creation like this. [more images]
#6: Ducati 900SS by Wimoto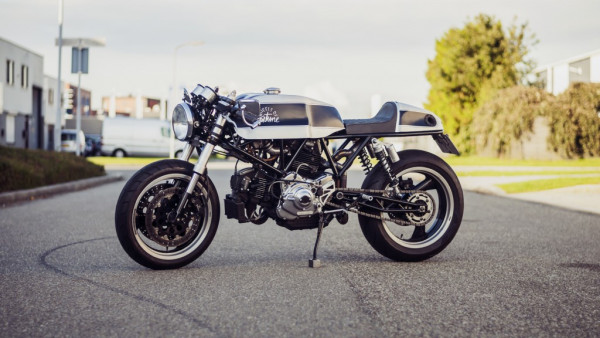 September 2016 – As a proud "Dutchie" I'm happy to list this awesome Ducati 900SS Cafe Racer built by Wimoto. Master builder Wido Veldkamp built this machine for one of his customers and had two clear objectives: reduce weight and improve performance. Project "Wheels of Fortune" was born. Wido managed to drop the total weight with 35kg (!) to just under 150kg. Together with some serious frame adjustments and improved suspension, the overall handling of the bike is improved. [more images]
#5: Ducati 750SS "Imola Evo" by Vee Two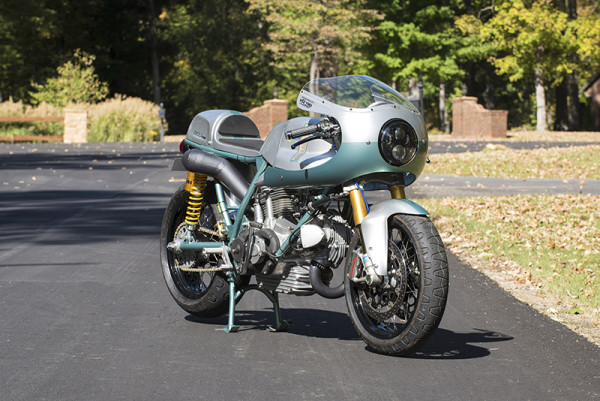 January 2017 – A bike from Down Under with pure racing genes. Built on their own designed "Ritorno" engine with a genuine '81 900 MHR frame, this "Emola Evo" by VeeTwo is a classic racer built for the track. Great lines and high-performance parts make this bike not only look good, it's also capable of doing serious lap times.
While it's based on the 750SS, technically speaking this is a brand new bike build around a genuine '81 900 MHR frame. Though heavily modified: they narrowed the steering angle, shortened the wheel base 100mm, cut off the rear, relocated engine brackets and removed all unnecessary brackets and of course put that beloved Ritorno engine in place. [more images]
#4: Ducati Sport Classic by Corse Motorcycles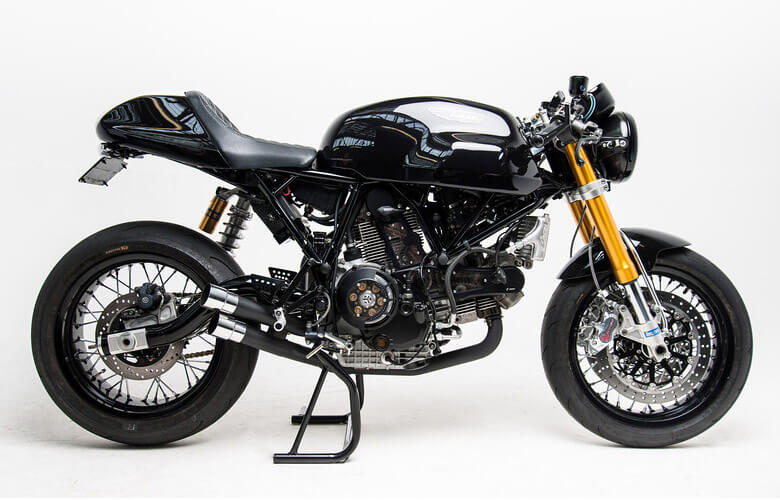 November 2013 – A beautiful machine based on the already cool Sport Classic 1000 and built by Anthony Warnock, a former SB/GP mechanic. With over 10 years of experience and some "job hops", Anthony decided in 2012 to start his own custom workshop; Corse Motorcycles. A built that utilized the original concept of the Sport Classic, with some real high-end upgrades and a design to die for. Or better in Anthony's words: "it's subtle but unique, sounds and rides beautiful and draws a crowd where ever it's parked." Cheers to that! [more images]
#3: Ducati Scrambler "Fuel Strada 800" by Fuel Motorcycles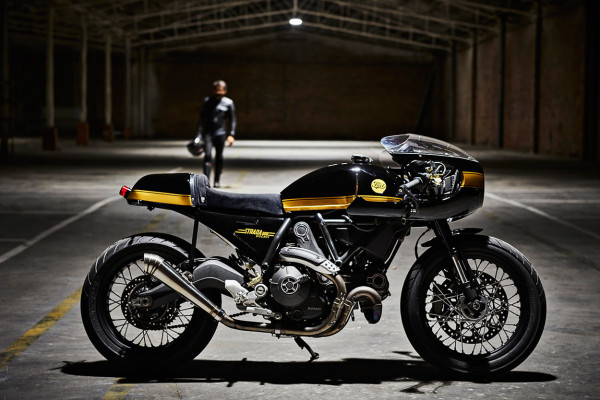 September 2016 – This Ducati is built by Fuel Bespoke Motorcycle from Barcelona, Spain as a submission by Ducati Spain for the "Custom Rumble" project: a contest by Ducati to show the world what possibilities the Scrambler has. The so-called "Fuel Strada 800" is one of the five finalists in this contest and really is a piece of art. Inspired by the 900SS from the 70's, Fuel delivered a real classic looking cafe racer with modern technology. [more images]
#2: Ducati Pantah 350 by Capêlos Garage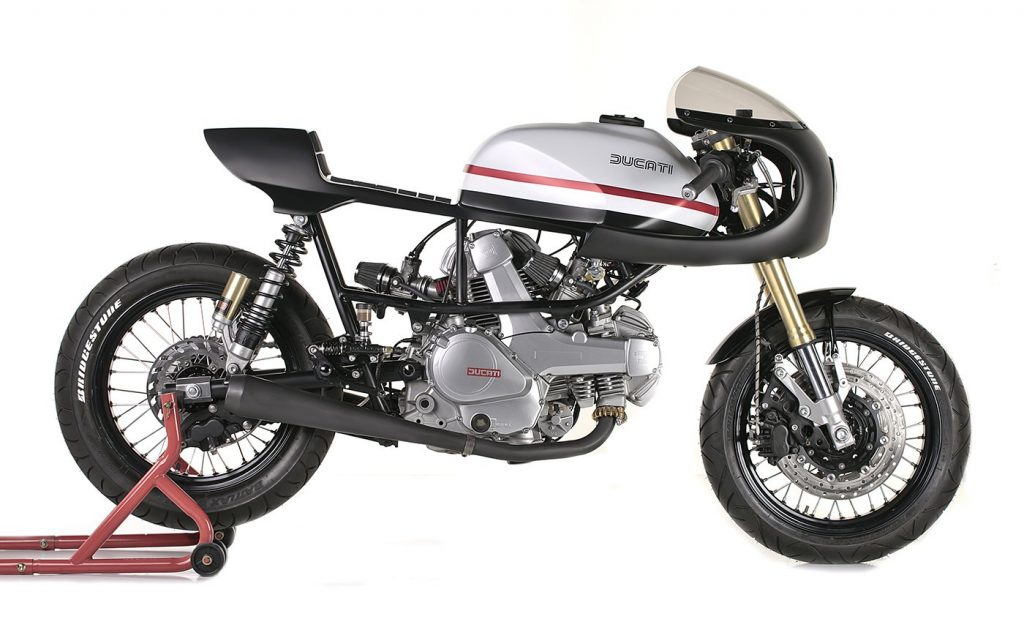 July 2016 – Another bike based on a legendary Ducati Pantah, but this based on a 350 model. In terms of aesthetics I think that this is not only one of the best looking Ducati cafe racers, but also one of the best looking cafe racers in general. It's A Ducati in the mix with a Cagiva resulted in this "350 Pantah". The bike drew a lot of attention during the 2016 Bike Shed London and melted down social media.
The bike finished #5 in our Top 10 Customs of 2016 and deserves a top spot on this list too. It's built by Nuno Capêlo from Capêlo Garage [more images]
#1: Ducati 848 "Evo Racer" by NCT Motorcycles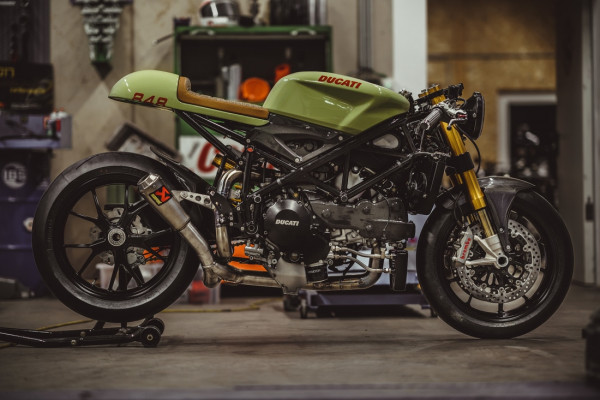 January 2017 – While this may be the latest Ducati Cafe Racer in this list, I've listed it #1. NCT Motorcycles from Austria simply hit a sweet spot with their "Evo Racer" a mixture between a high-performance modern sports bike and a classic look. It's based on a Ducati 848 (!), good for 140 horses on the rear wheel… It may be not a 100% vintage cafe racer (I think that adding laced wheels will make it just perfect, but that's just my opinion), I'm pretty sure that the "racer" in this bike is obvious. [more images]
So that's it: my personal Top 10 of Ducati cafe racers, I hope you like it and if you have any suggestions, feel free to comment!
PS. Are you more up for a Honda cafe racer? Check out my Top 10 of Honda CB Cafe Racers.
[su_youtube url="https://youtu.be/IQcG2m4dDrg" width="740″]
Share This Story, Choose Your Platform!
Tags