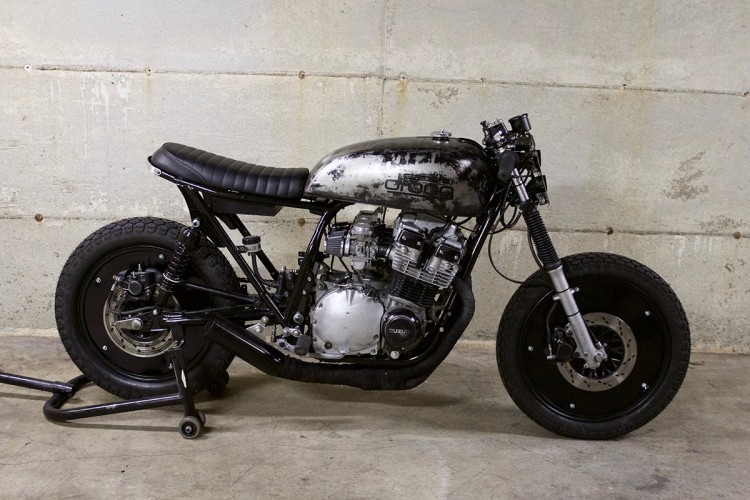 Another piece by Droog Moto. Should I say more about Max & Erica? Nah… Bragged about them already in this, this, this, and this post. Words by Max:
This bike was built for a customer out of Seattle, WA. He already owned the donor bike and was after a cafe racer styled bike. He contacted us regarding the build and what we could do to give it the Droog Moto treatment. The motor was bored out with a Wiseco kit 816cc along with a lot of top end work and other various things. We set out to build this bike into a mean, fast looking machine. We chose a different path on this bike by going with clip-ons as we are usually accustomed to using 1 1/8″ fat moto style bars. A custom steel tracker plate was fabricated to accommodate two small 2″ LED lights that feature HI/LOW options. For the front turn signals we went with the MotoGadget M-Blaze signals. The rear lighting is also LED and features integrated turn signals. The bike has been re-wired with the Motogadget M-unit and a custom wire harness. The original tank was removed and we went with a different GS750 year tank. We had to fabricate custom mounts for proper alignment and clearance. The fuel tank was then given our signature weathered look. The subframe was also rebuilt and new rear shocks installed. Custom 4-1 exhaust which has been heat wrapped with POD filters really allows this monster to breathe along with associated jetting. We decided against our strongest urges to install thick knobby tires but instead went with a set of Dunlop K71's. They are an awesome tire choice for everyday riding. The wheels were then given the handmade solids which really sets this bikes features and appearance off.
This will probably be the closest thing to a cafe racer that you will see from us, but it was nice to do something a little bit different and we really dig how it turned out!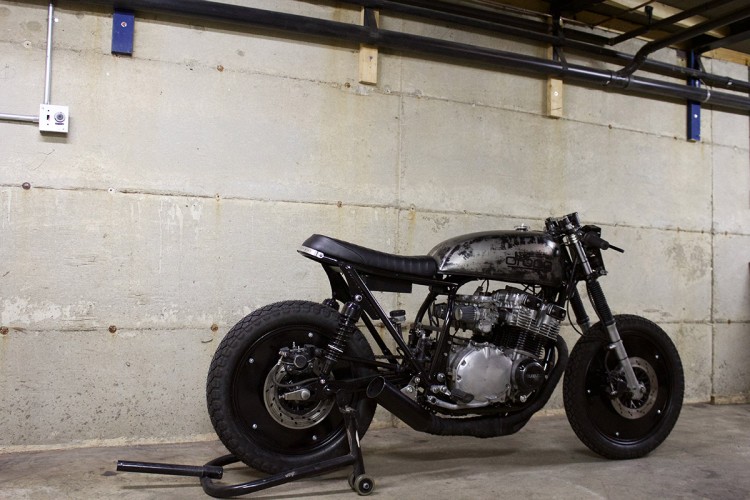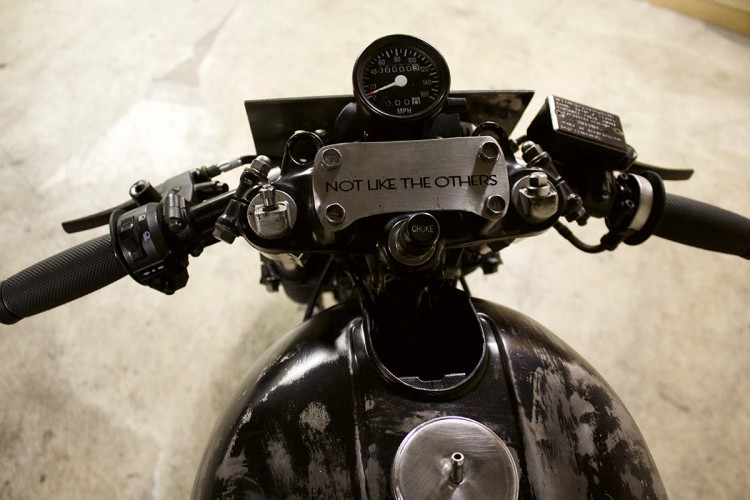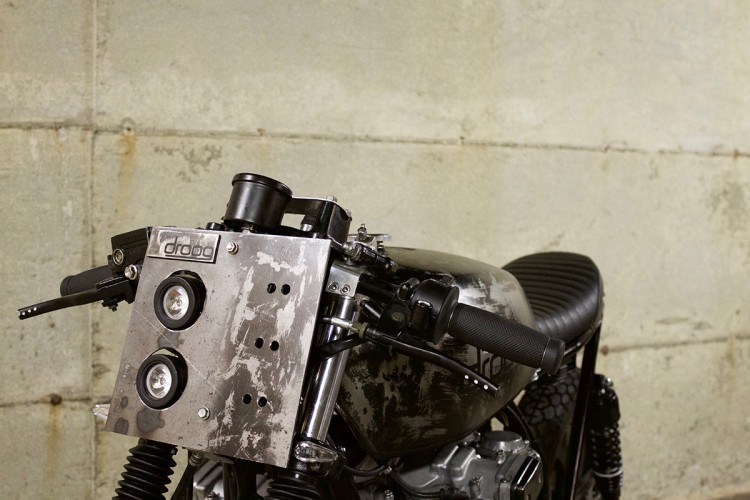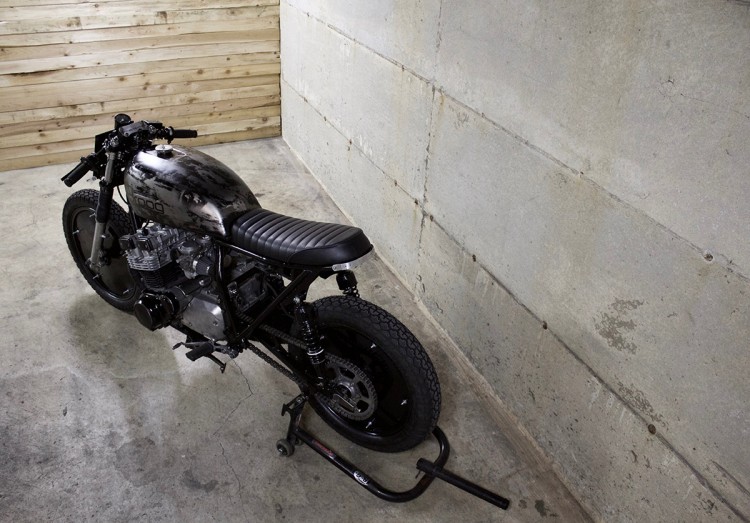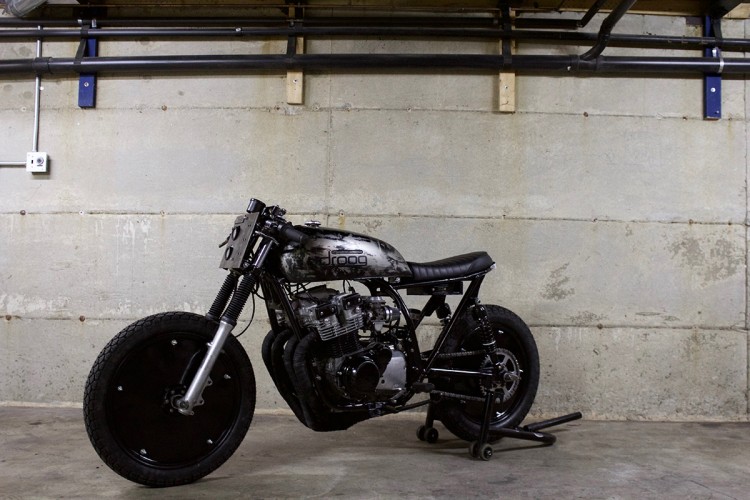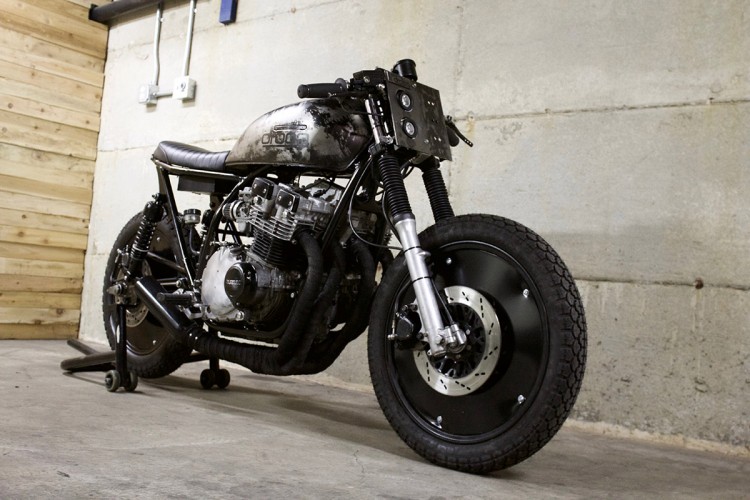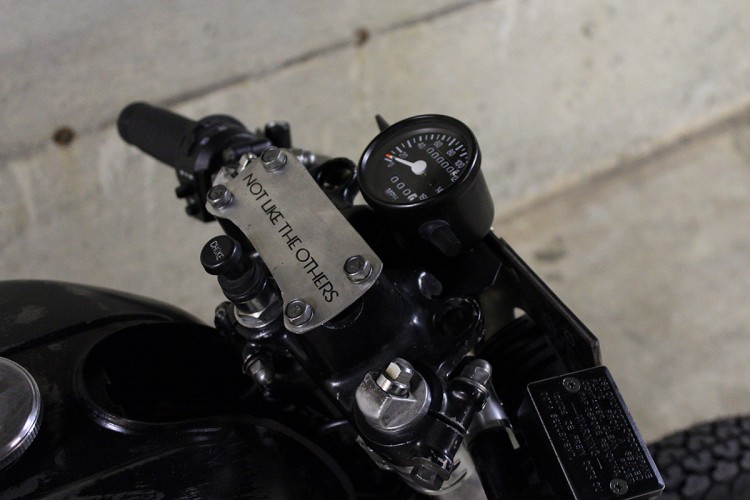 Share This Story, Choose Your Platform!
Tags