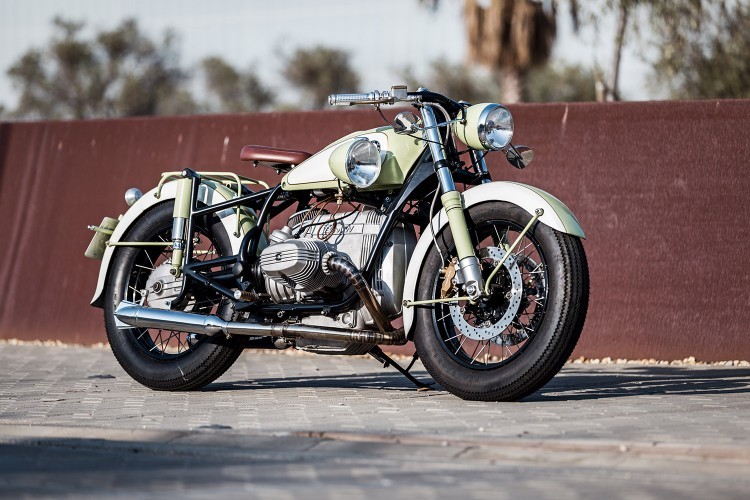 Yeah, that's right: there is no such thing as a BMW R168. But this creation right here deserves its own model number. This piece of art is built by the guys from Kacerwagen from Spain, maybe you remember them from the radical Aprilia RSV1000 Cafe Racer I've featured back in April this year.
This "BMW R168" is the result of a commissioned project by one of their customers. "He came in with an old BMW R100RS to modify, but without any clear idea. So I let my mind play with this carte blanche assignment. After a moment of inspiration, I thought about turning this bike into something classy, like the BMW R68". Considering the fact that these are bikes that come from other planets, that was quite the challenge. The result is simply astonishing… What an amazing machine considering that this was a rather sporty R100RS. It looks just like it just came out the factory back in the early 50s.
So, where to start? Let's me just sum up some of the features and modifications. At a detailed level, the list is literally endless…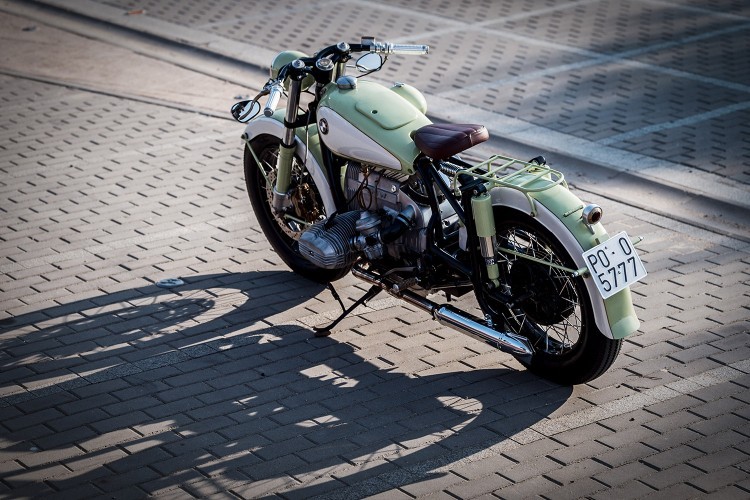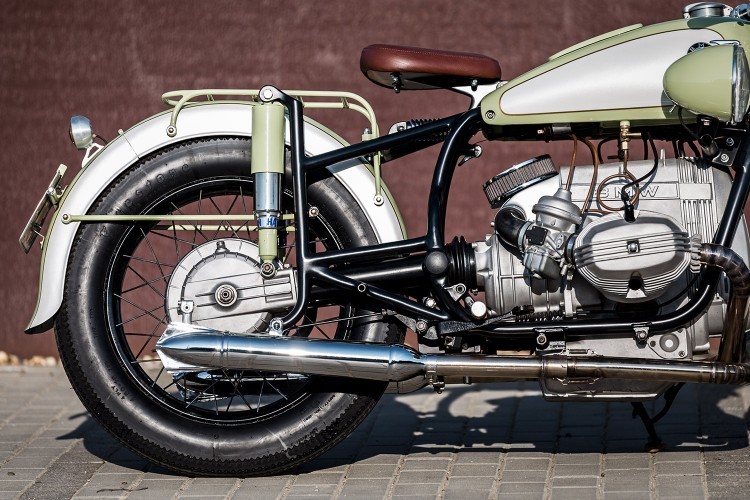 Let me try to put it all in a short description. The frame had to be modified heavily. The part that keeps the engine in place remained original, but the complete rear is completely built from scratch to achieve a real classic setup with straight-up shocks and a hovering seat. The shocks are Hagons' with a custom housing. The seat is completely custom as clearly inspired by the R68. The rear wheel hub comes from a R1150RT with a custom rim (18″)  and spokes. The rear fender actually comes from an old R68, just like the one in front. They had to be modified to fit the frame.
The front suspension comes from a Honda CBR900 and features double brake disc and steel brake lines and a modern brake pump by Kustom Tech (yes, this bike actually stops when pulling the brake lever!). The hub is also from a R1150RT with a custom rim and spokes. Together with the Firestone Champion Deluxe the bike gets a real vintage look.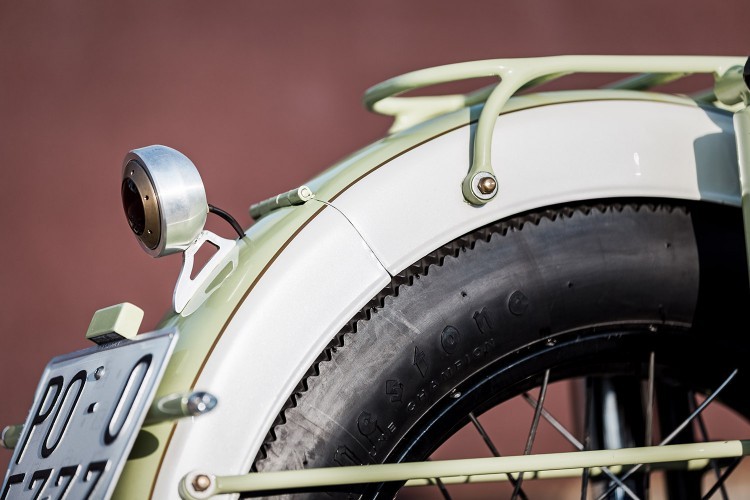 Just like the brakes, the bike contains more modern technology: the electronic system is powered by a MotoGadget M-Unit, to keep the wiring clean, simple and reliable. The vintage speedo is also from MotoGadget and is beautifully integrated into the head light, just like vintage BMW's. The turn signals also come from MotoGadget, which are integrated into the handlebar (MBlaze discs) and the control buttons. That handlebar is also custom made and together with the custom triple tree, the bike yet got another real vintage looking feature.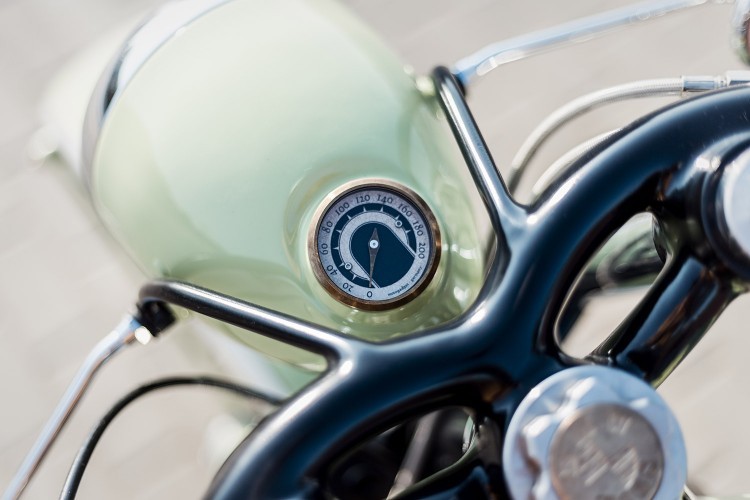 If you take a good look at all the details that are covered in this project, the engine could not be left behind. So next to a thorough cleaning and brushing, it got a complete checkup, together with new bearings and seals. The air flows in through a massive single K&N filter with a beautiful chrome cover. " I did not like the piece of plastic of the original R100, so this piece was built to serve it by equipping it with a filter with chrome-plated covers in the style of classic car carburetors". The custom exhaust give another dimension to the bike; beautifully chrome pipes with a fish tail.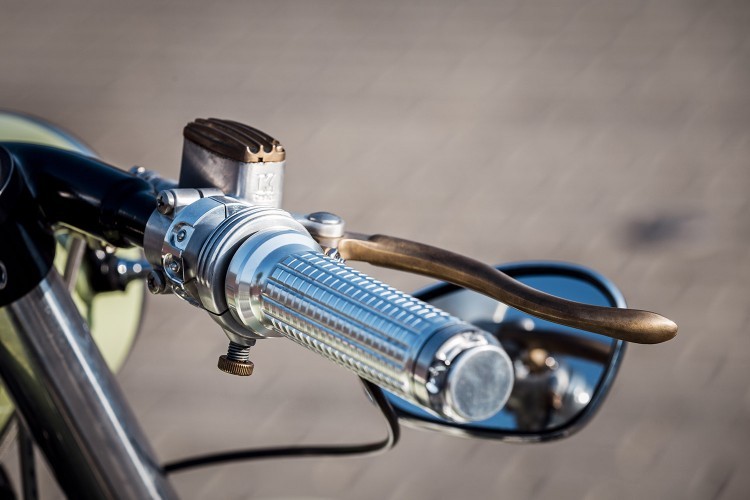 And then that color palette! This really gives it a perfect finish: green moss, silvery white and golden details. Perfect In my opinion! I think it's impossible to cover all modifications of this extensive project and I believe it's a bit unnecessary too; builds like this are rare and deserve a special place. I'm glad that I had the possibility to feature this one here on BikeBrewers.
It's no surprise that this bike got some recognition: Director of Design at BMW Motorrad, Edgar Heinrich, gave Kacerwagen the award for "Best Custom Bike" in the BMW Heritage Custom Project.
I just wish I had a beautiful cruiser like this in my shed…
Follow Kacerwagen: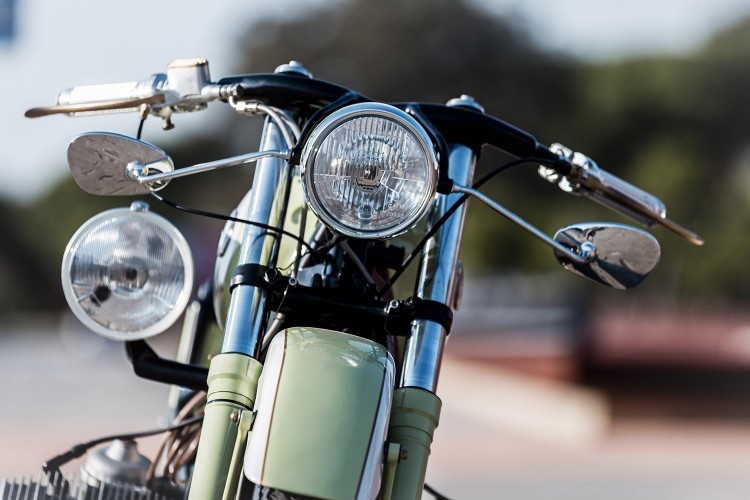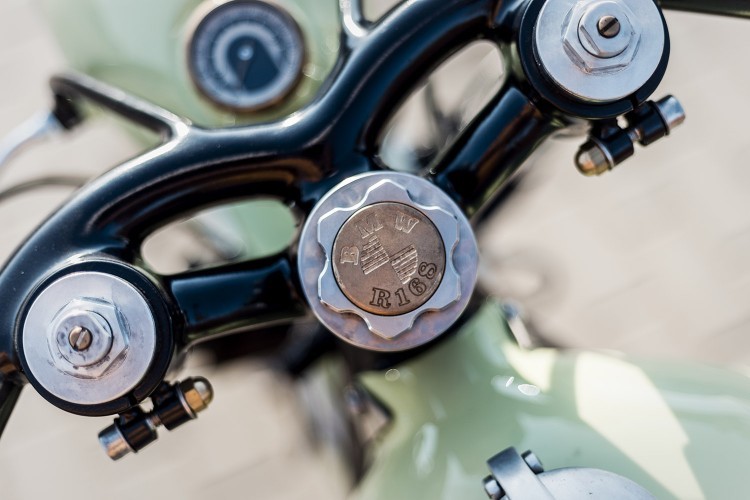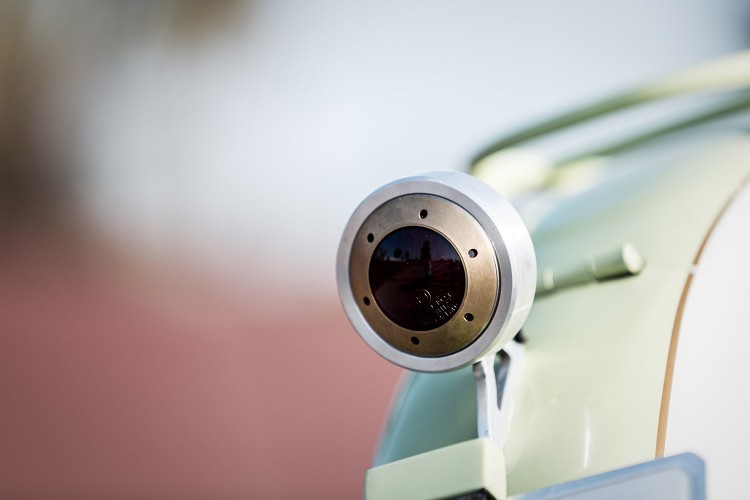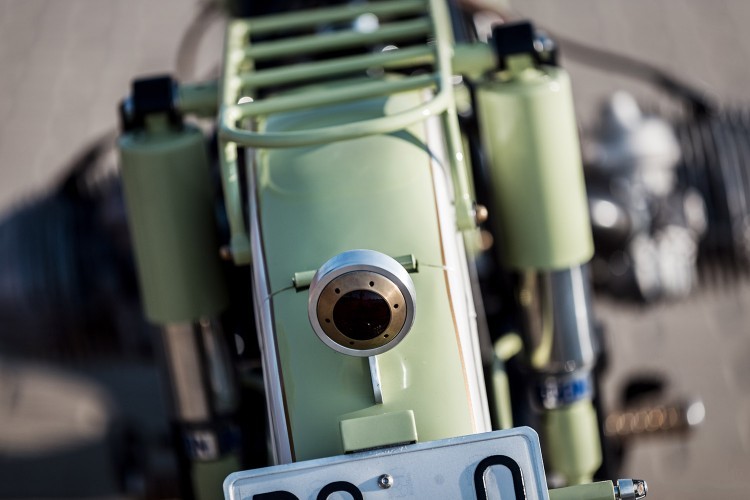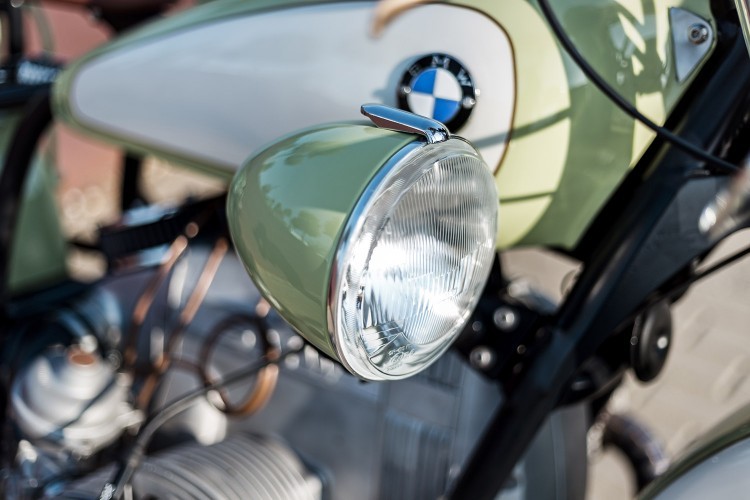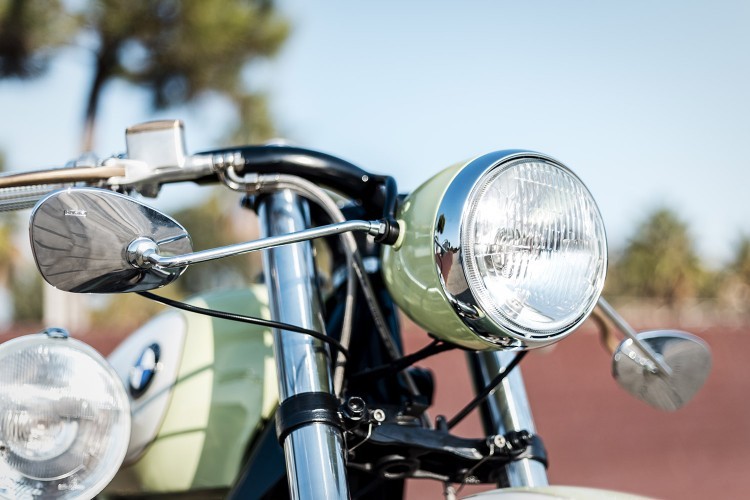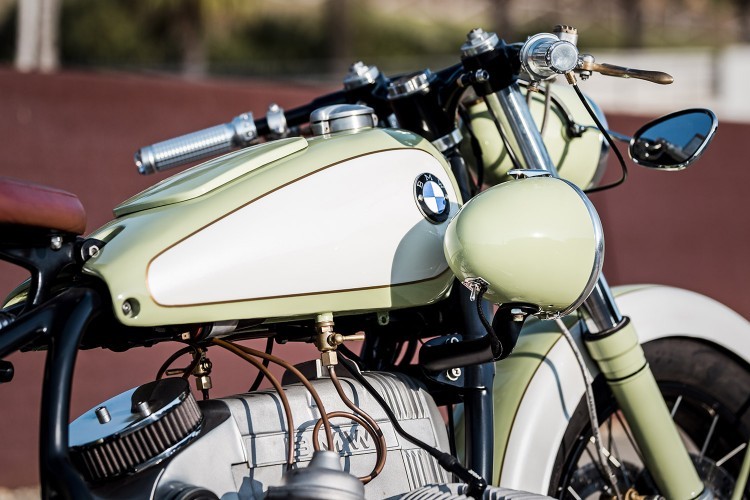 Share This Story, Choose Your Platform!
Tags