Follow us on
Facebook
,
Twitter
,
Instagram
,
Pinterest
,
Google+
,
Youtube
or subscribe to our
newsletter
.
The shortest month of the year is behind us, days here in Holland are getting longer, the sun becomes stronger and we can almost take out our rides without freezing off… For this month we've also made a selection of, in our opinion, the best custom motorcycles around the web.
This month we see have selected a great Aussie Honda CX500, a Triumph Bonneville from Italy, a German Yamaha XJR1300, a surprisingly clean Honda CB550 from Poland and a small but beautifil Kawasaki Estrella 250 from Indonesia.
Honda CX500 Café Racer by PopBang Classics
As you know, we've selected Sacha Lakic's CX500 Café Racer as the best custom motorcycle of 2015. We think this bike will remain one of the best custom CX's in a long time. But this creation of PopBang Classics, from Australia is very, very beautiful. Justin, the creator of this machine has a great eye for detail and perfection. We sure keep an eye on his workshop! [read more]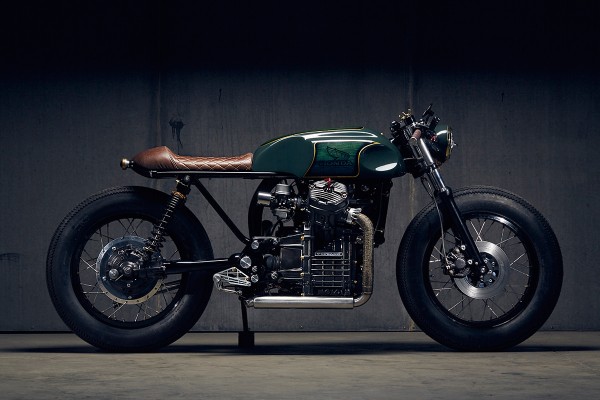 Triumph Bonneville Custom by Rustom
Building a café racer can be done in a lot of different ways, but a lot of designs look a lot like each other. Mattia and Roberto from Rustom Custom in Italy wanted to create a real unique, one off bike. And we can be short in this one: they succeeded. Very well. [read more]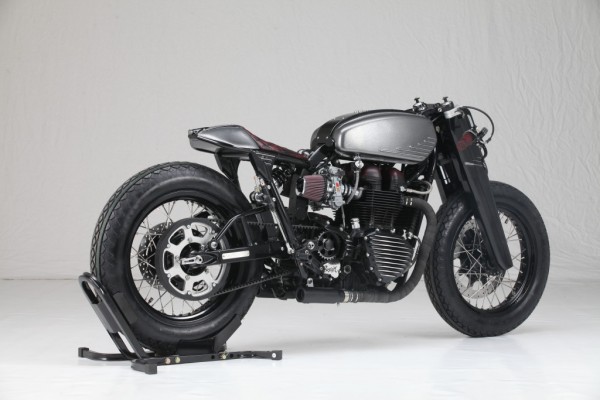 Yamaha XJR1300 Café Racer by Motorrad Klein
Awesome project within the Yamaha Yard Built project and Yamaha's "Faster Son's" philosophy; a Yamaha XJR1300 Café Racer by the German builders of Motorrad Klein. [read more]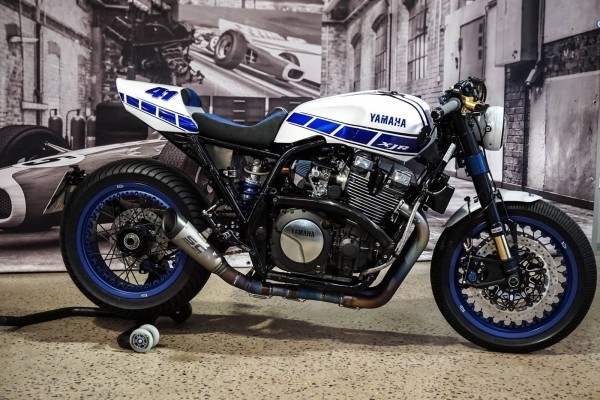 Honda CB550 Café Racer by Unikat Motorcycles
A surprise from Poland: a high detailed Honda CB550 Café Racer by Unikat Motorcycles. Built for one of their clients with only one task description: build me a café racer and use some leather of an old Mercedes SL. [read more]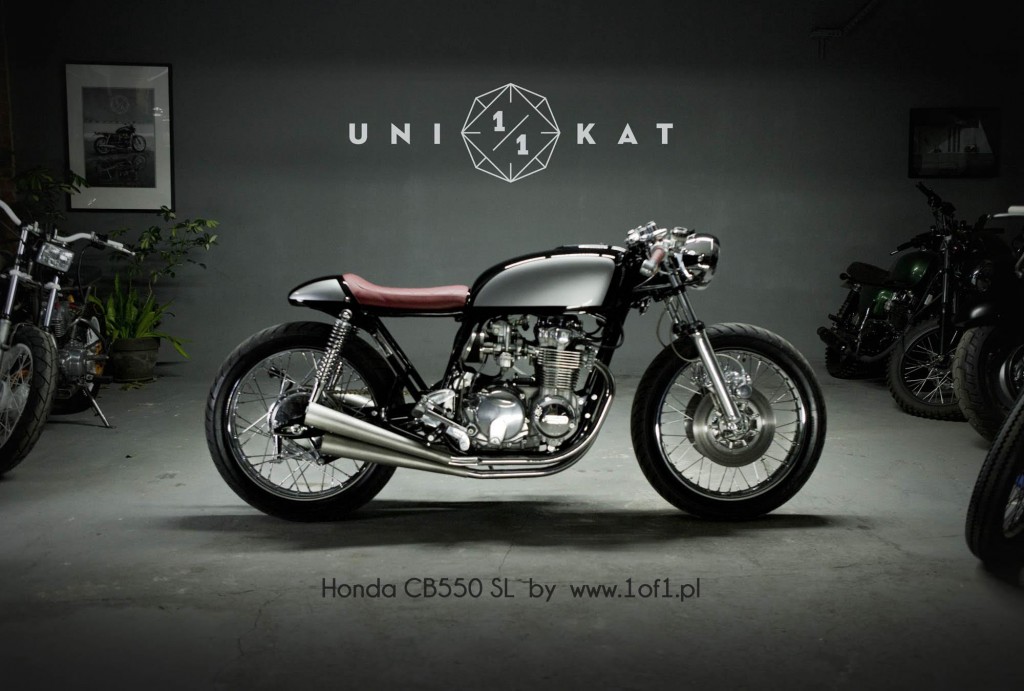 Kawasaki Estrella 250 Café Racer by Studio Motor
The Kawasaki Estrella 250 is a small and pretty unknown machine here in Europe, and normally a typical bike to get from A to B. Donny Ariyanto from Studio Motor had a great idea for this bike and turned it into a good looking machine! [read more]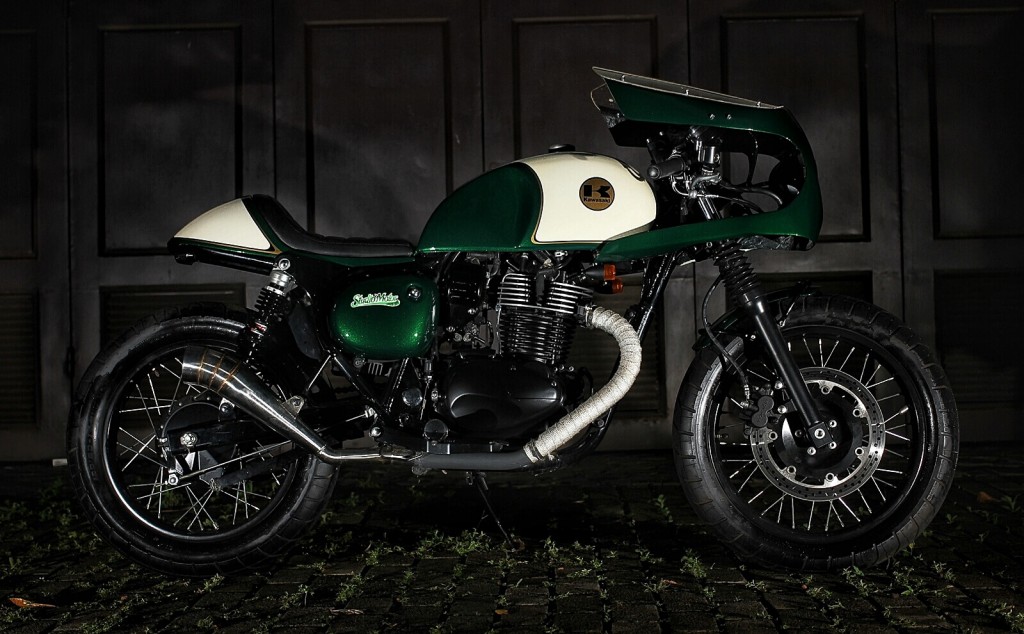 Share This Story, Choose Your Platform!
Tags