Follow us on
Facebook
,
Twitter
,
Instagram
,
Pinterest
,
Google+
,
Youtube
or subscribe to our
newsletter
.
UPDATE: due to the huge success of Sacha's CX500 Café Racer, they've decided to build a small number of limited "copies" of this awesome bike. Under the label of Blacktrack Motors Sacha and his team are building 25 copies of the so called BT-01 and offer 2 models: 5 Race Editions and 20 Sport Editions. The Sport Edition is priced at €35.000,- and the more exclusive Race Edition will go to a new owner for €55.000,-.
This Honda CX500 Café Racer by Sacha Lakic was one of the reasons to start with BikeBrewers.com, so one of my first posts is about this awesome creation:
Universal art designer Sacha Lakic has created one of the most beautiful CX500 Café Racers ever. A cool classic meets aggressive look and only the best parts used. The full list of mods en specs can be found under the photo's.
Gallery:
[su_custom_gallery source="media: 1264,1265,1266,1267,1268,1269,1270,1271,1272,1274″ link="lightbox" title="never"]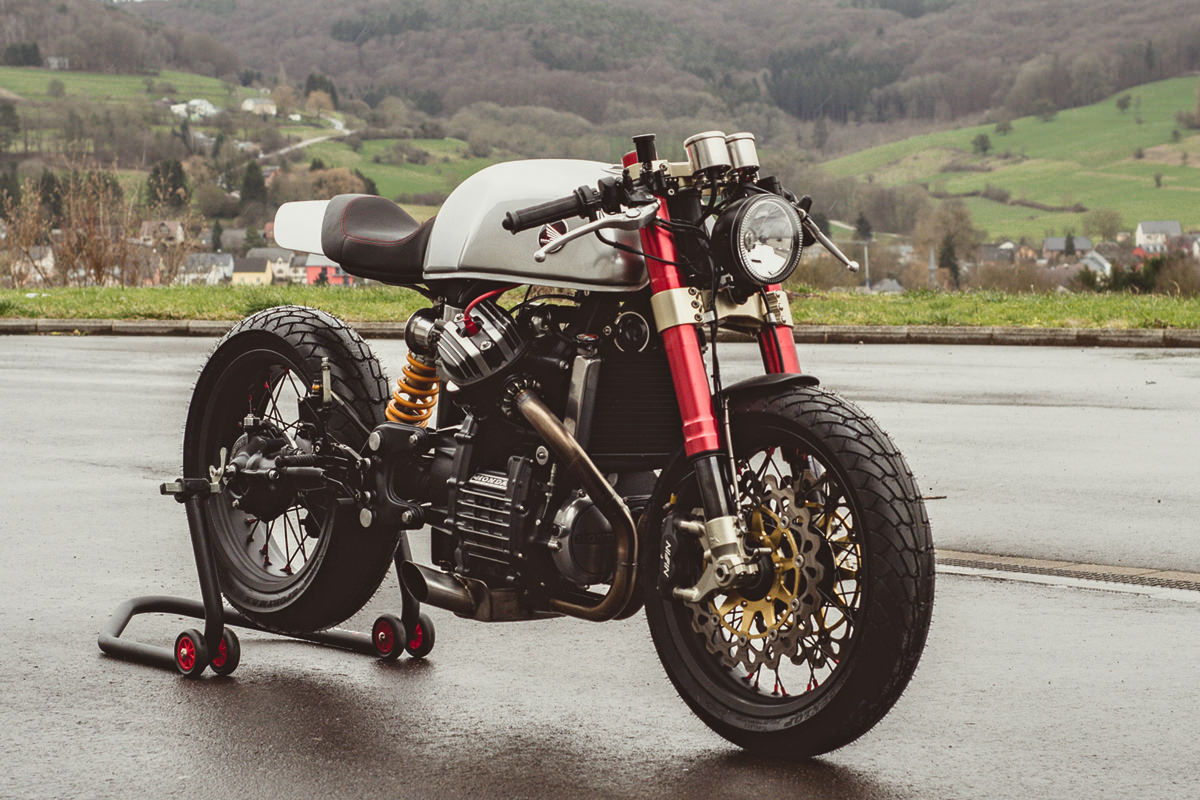 He did a crazy great job, straitening out the weird line of the stock CX500, using a red Marzocchi RAC fork in combination with a Öhlins rear shock from a Ducati 851 and a custom made swing arm.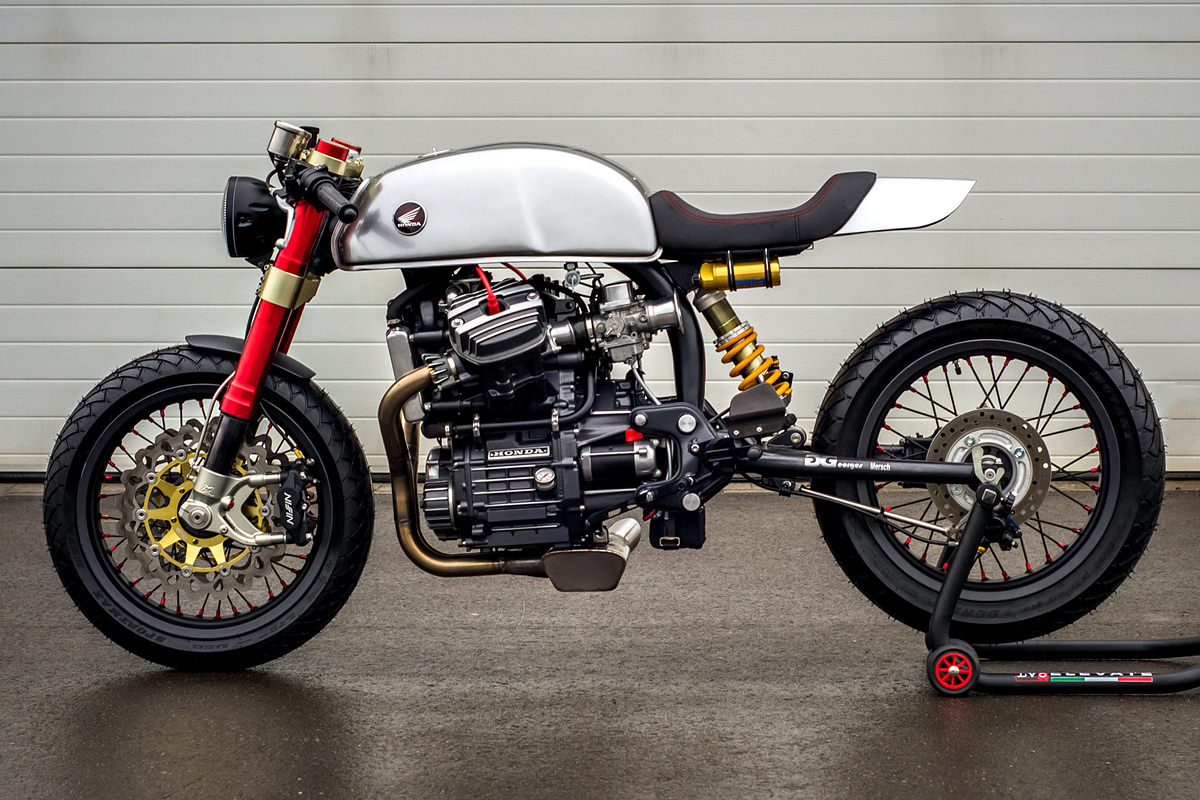 There is not much left of the original CX500 since literally every single part has been thought out and taken care of. It's a real "one of" bike, stuffed with custom and tailor made parts.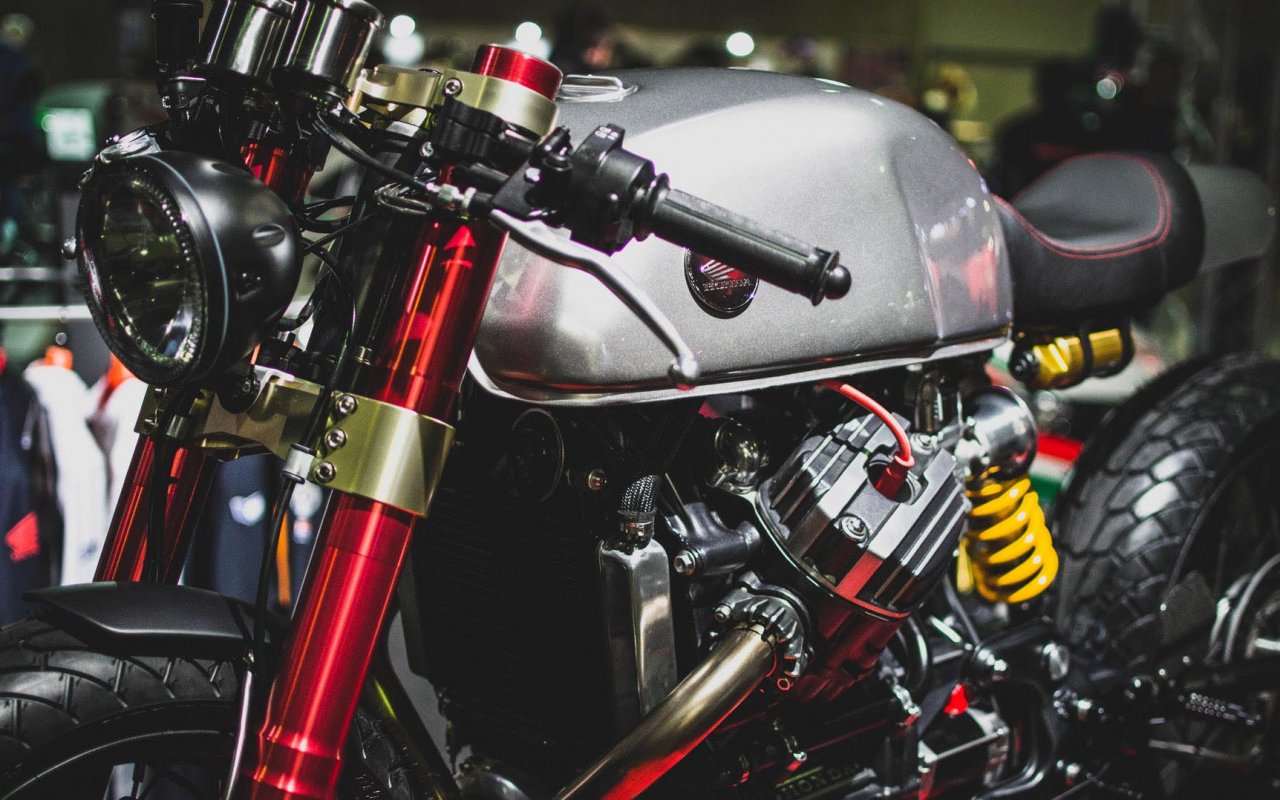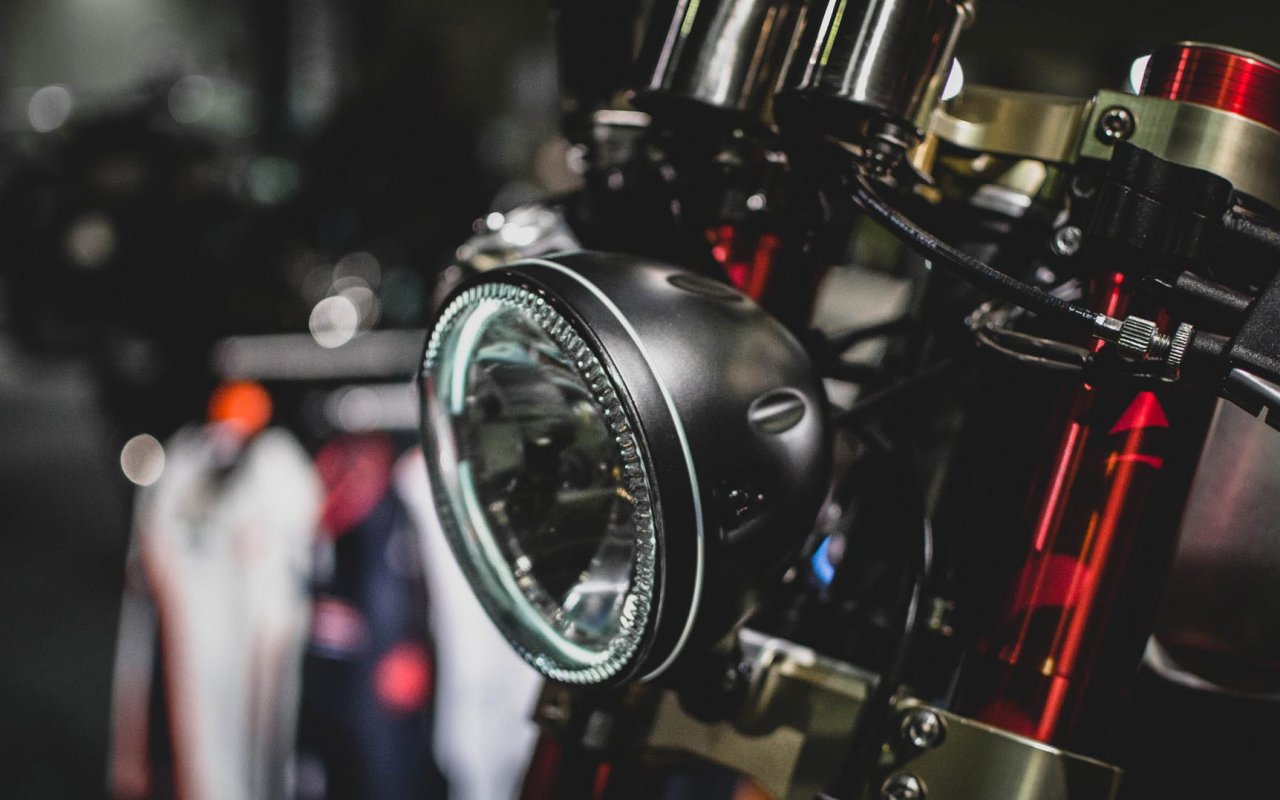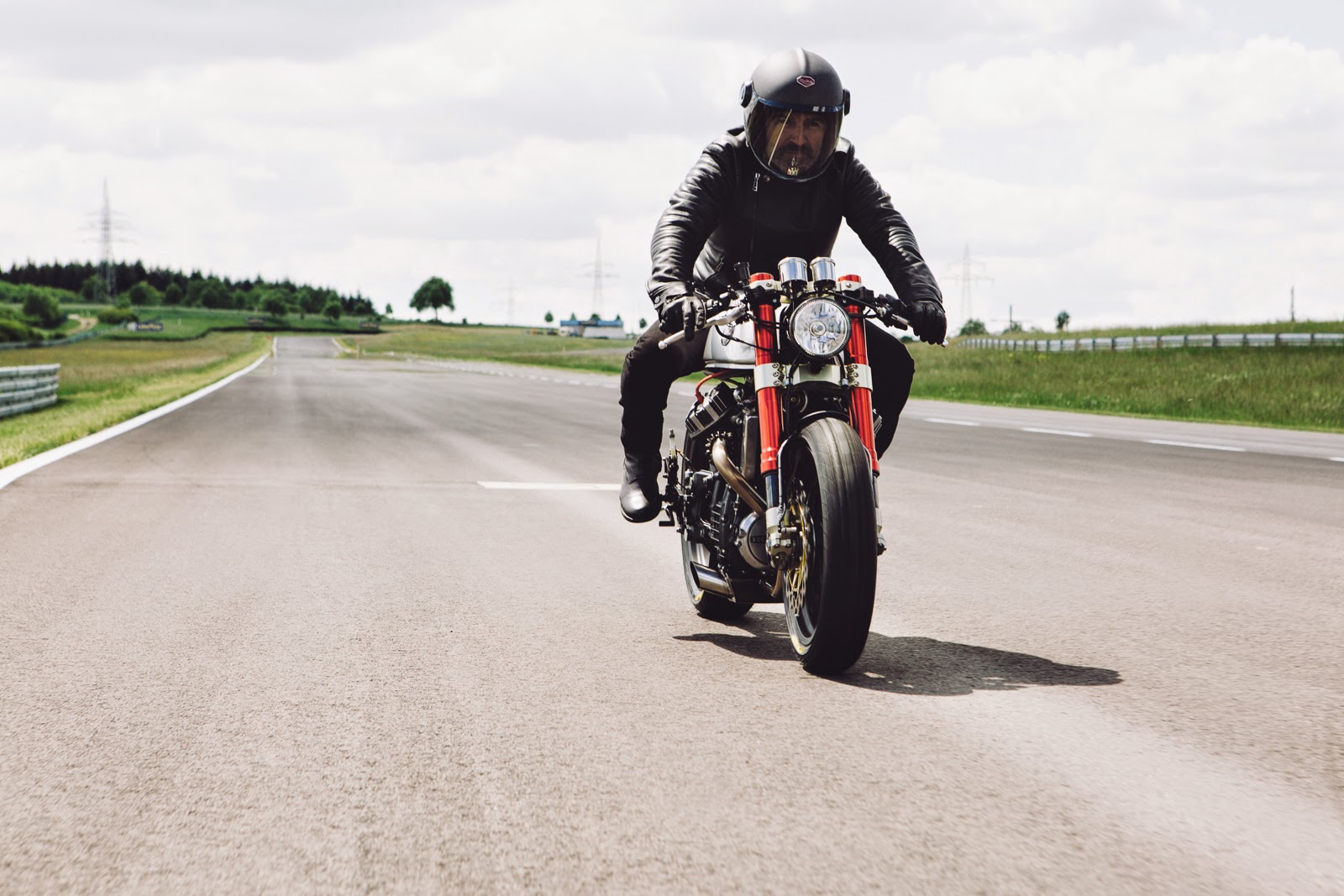 Also check out the video of Sacha Lakic and his CX500:
Full mods & specs Honda CX500 Café Racer by Sacha Lakic:
Complete rebuilt engine (original)
Open cone filters + rejetted carbs
Honda CBR 125 water cooler
Electric fan
Marzocchi RAD50 front fork
Öhlins rear shock (Ducati 851)
Nissin brakes + Rizoma brake reservoir
Rear frame cut of and welded (smaller) loop
Reinforced swing arm and mono shock system
Rearsets of a Honda CBR1000
Dunlop Sportmat Mutant tires (F 120-70-17, R 160-60-17)
Exel rims
Custom hubs
Custom seat
Custom front fender
Custom exhaust system
Small speedo en tacho
New head- and taillight
Update January 3rd, 2016:
It's official: Sacha Lakic's CX500 is chosen to be the best custom motorcycle of 2015!
Share This Story, Choose Your Platform!
Tags