Follow us on
Facebook
,
Twitter
,
Instagram
,
Pinterest
,
Google+
,
Youtube
or subscribe to our
newsletter
.
Donny Ariyanto from Studio Motor is a well known custom motorcycle builder in Indonesia and he's getting more and more exposure in the rest of the world. But if you become more noticed, you'll have to come up with more cool custom bikes. So Donny is spending a lot of hours in his workshop to create unique rides for his customers. His latest project was this Kawasaki Estrella 250 Café Racer.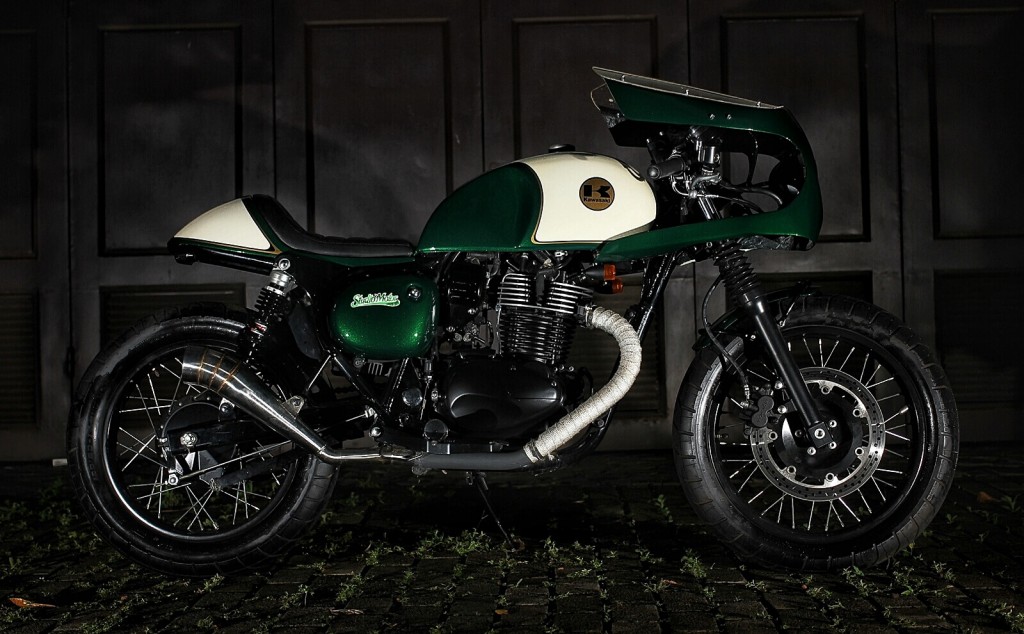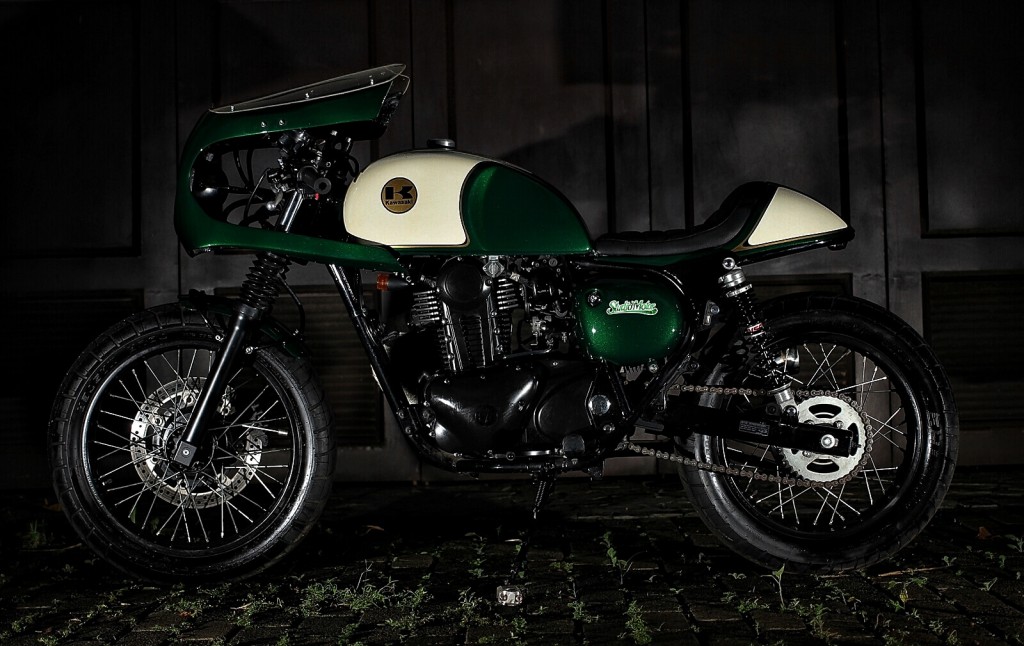 The Kawasaki Estrella, also known as the BJ250, is a bike which was original introduced in 1992 and was build in Germany, but it's a pretty rare bike here in Europe. From the 00's and on the main target market of this bike was Asia.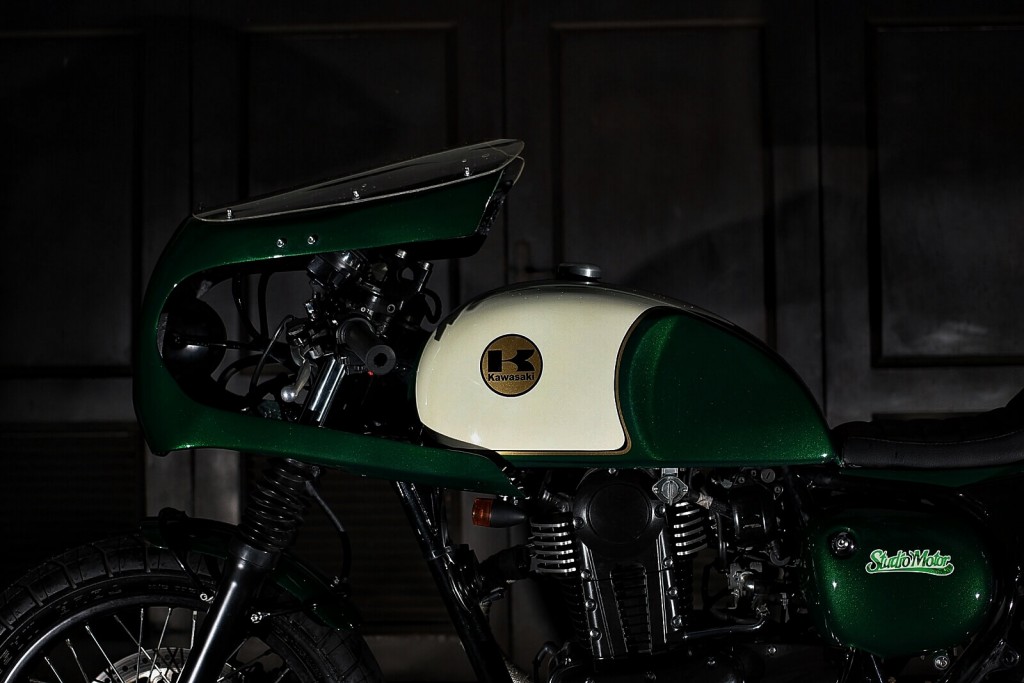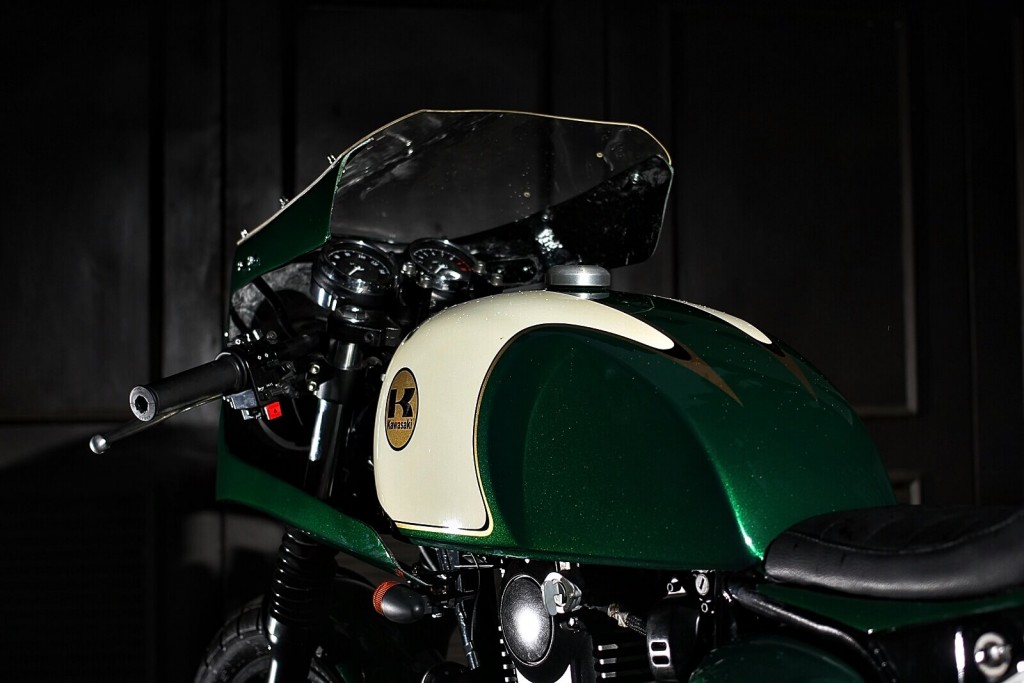 The 2015 model is a small sized modern classic with a water cooled, fuel injected, 250cc, 4-stroke engine. It's puts out a power of almost 18hp at 7500rpm. It's original dry weight is 156kg.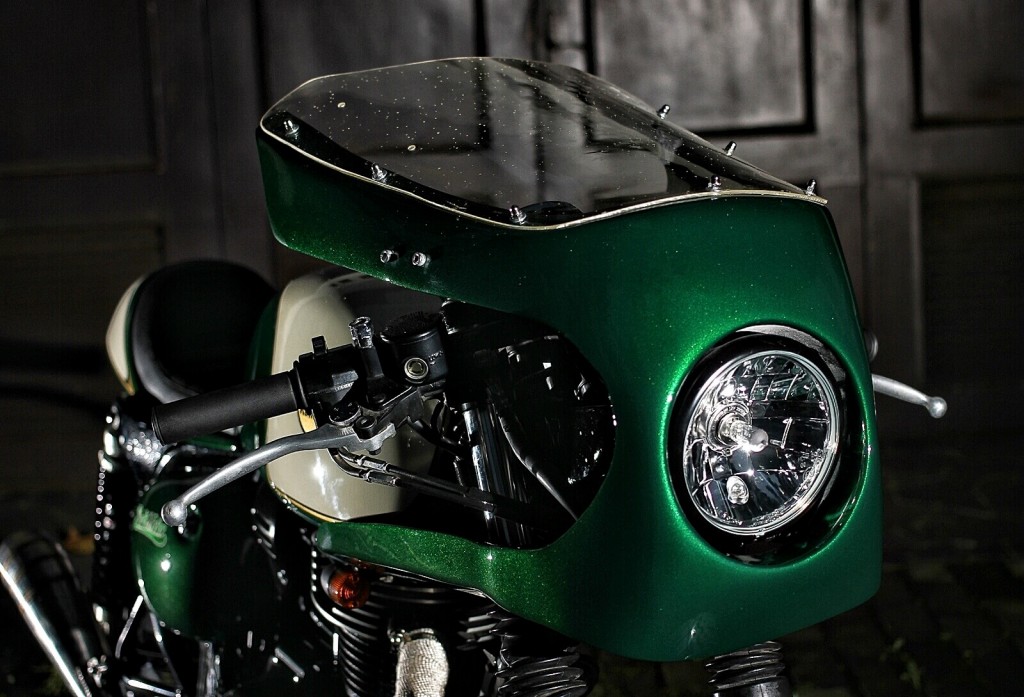 To give the bike a traditional "flat" café racer look, a custom body, gas tank and seat where created by Studio Motor. The original handlebar was removed and clip ons where placed. Together with the cool paint job in candy green, classic white an some black/gold striping, the bike got a really unique look.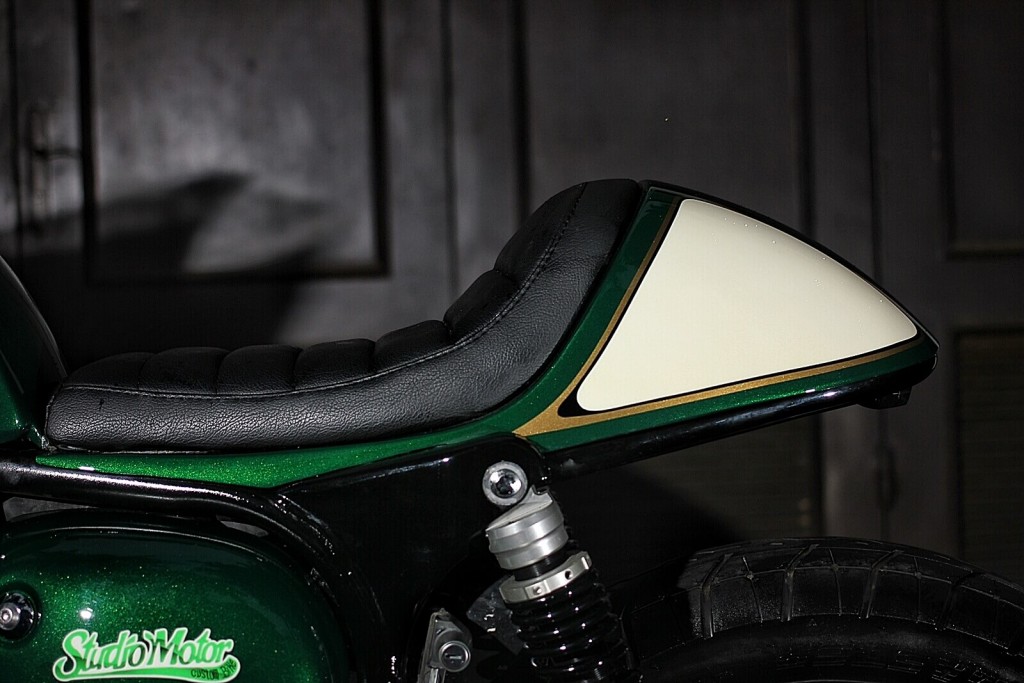 The rear shocks where replaces with 360mm YSS Z-series to give the bike a little bit more sporty handling.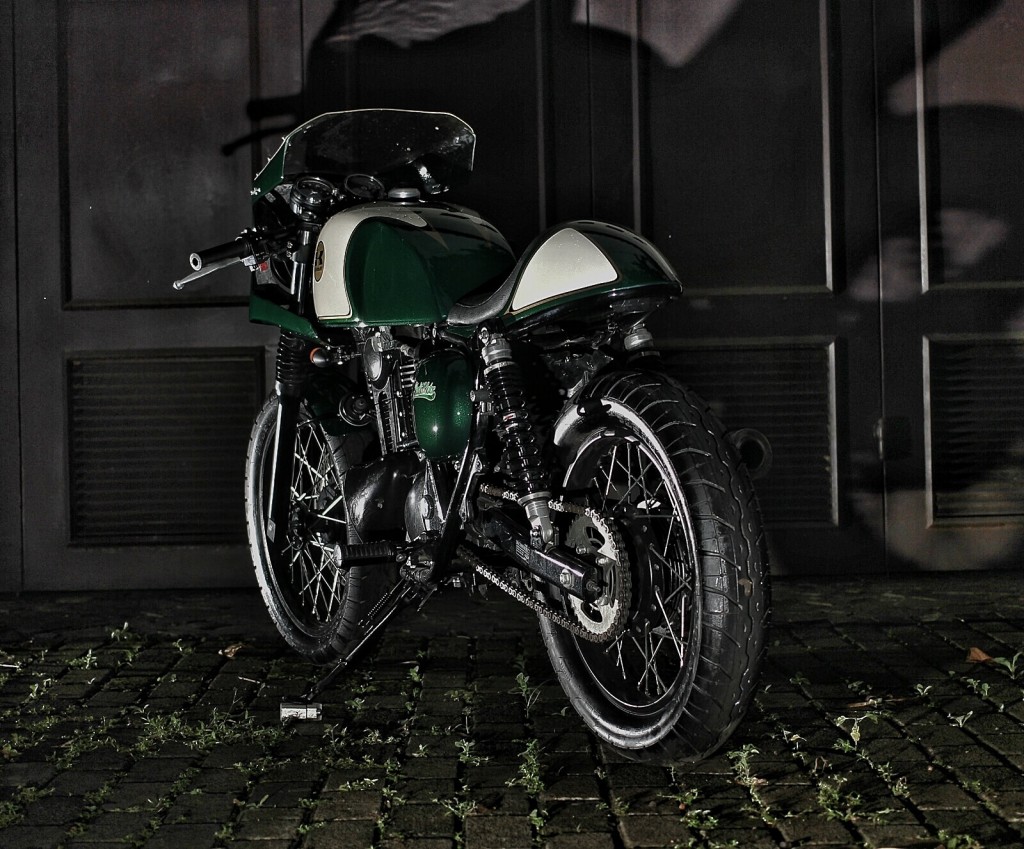 For a more retro look the stock wheels was replaced with a TK Japan spoke wheels 18X2.50 inch and 18X3.00 inch for front and rear and then treated to a set of Shinko SR777 110/70-18 & 120/70-18 tires.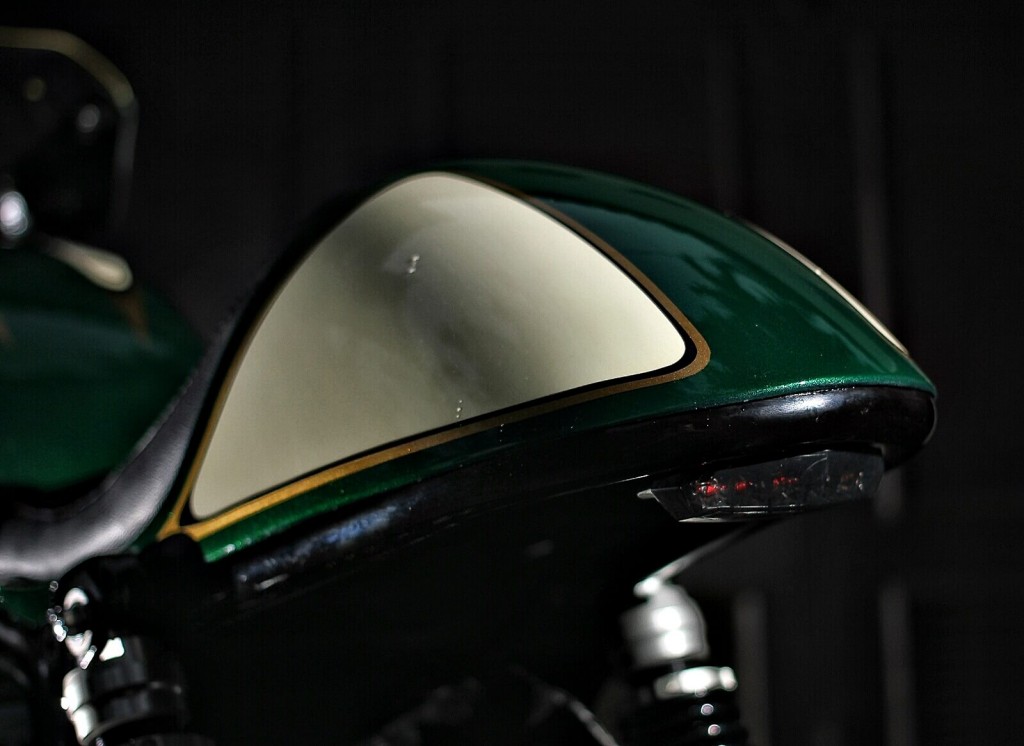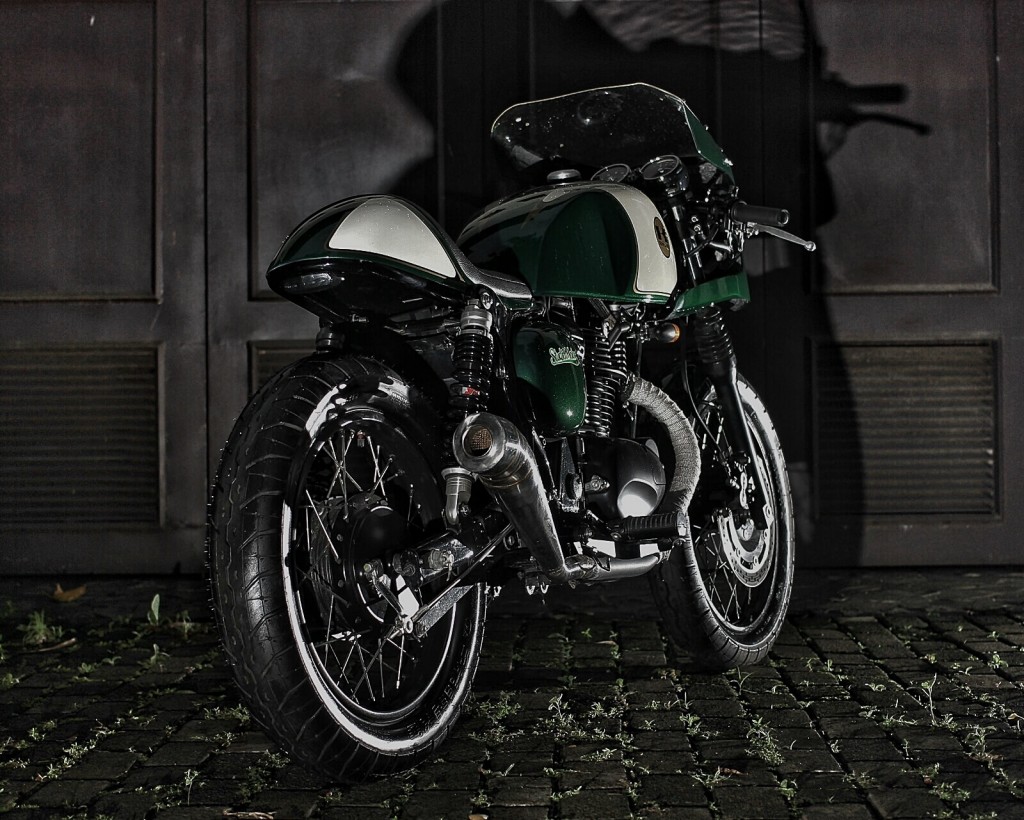 The exhaust is also handcrafted by Studio Motor and gives the bike an awesome sound, but also some extra power.
The Kawasaki Estralla 250 Café Racer maybe not as powerful as his bigger brothers, but it sure looks amazing and fun!
Check out other cool builds of Studio Motor:
Share This Story, Choose Your Platform!
Tags