Follow us on
Facebook
,
Twitter
,
Instagram
,
Pinterest
,
Google+
,
Youtube
or subscribe to our
newsletter
.

Before we start featuring new great custom motorcycles in 2016 we want to look back at 2015. So we've overlooked al 100+ motorcycles we've featured last year and made a top 10 of it. And no: that was not easy, because only we only feature the best bikes ;) So we also looked at the interaction such as likes, retweets etc.
But one thing is for sure: it still is a matter of taste, so if you have another opinion: let us know!
#10: ClayMoto's Suzuki SV650 Café Racer
A healthy mix between a street fighter and a café racer: this Suzuki SV650 Custom by ClayMoto. Not a typical bike to customize, so some real out of the box thinking was needed. Great craftsmanship and that's why this bike deserved a place in our top 10. More here.
#9: Lucky Custom's Honda VF750 Café Racer
Our number 9 is also build from a base bike we don't see that often in the custom motorcycle scene: a Honda VF750 Café Racer by Lucky Custom. More here.
#8: JvB Moto's Yamaha XSR700 Scrambler
The all new Yamaha XSR700 is a bike that is build to customize. JvB Moto created this awesome interpretation of the XSR700 Scrambler. A good looking street bike, which is created with 100% bolt on parts, so everyone can build this from the Yamaha parts catalogue. More here.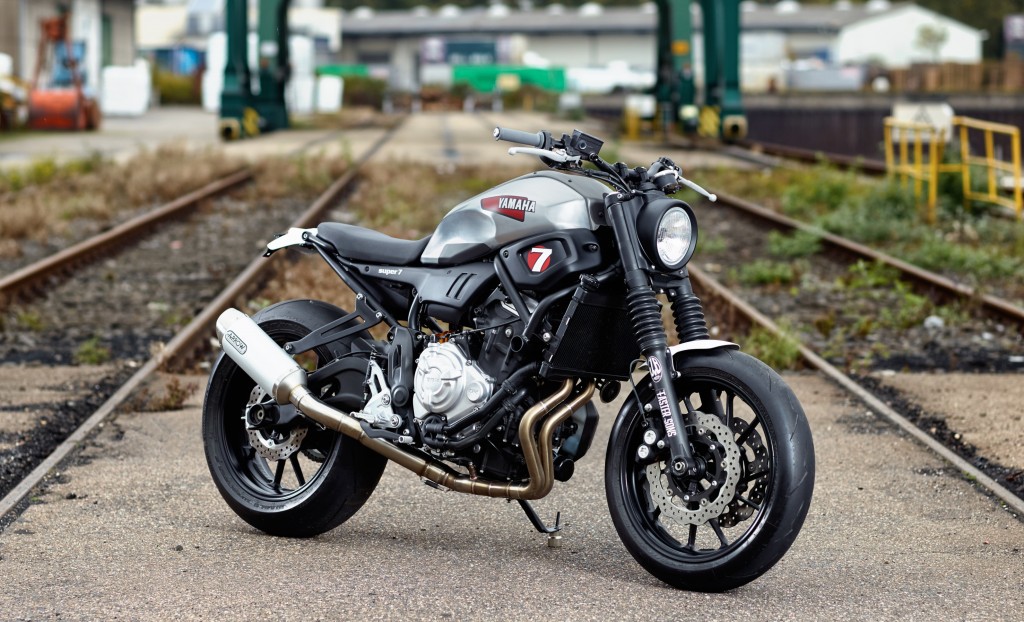 #7: Oficina MRS's Kawasaki Vulcan S Café Racer
This Kawasaki Vulcan S Café Racer by Oficina MRS was a bit of a surprise. We did not see any form of a café racer in the rather bulky Vulcan S. Oficina MRS did, and made an awesome looking bike. More here.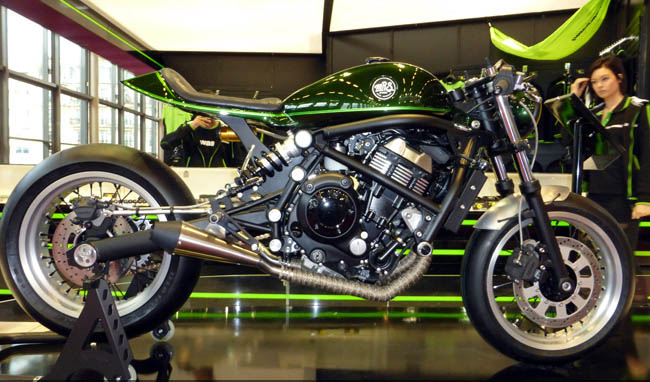 #6: Strange Coast Moto's Honda VT500 Café Racer
Another great bike that surprised us: the Honda VT500 Café Racer by Strange Coast Moto. Not only a great out of the box design, no, this bike is also turbocharged! More here.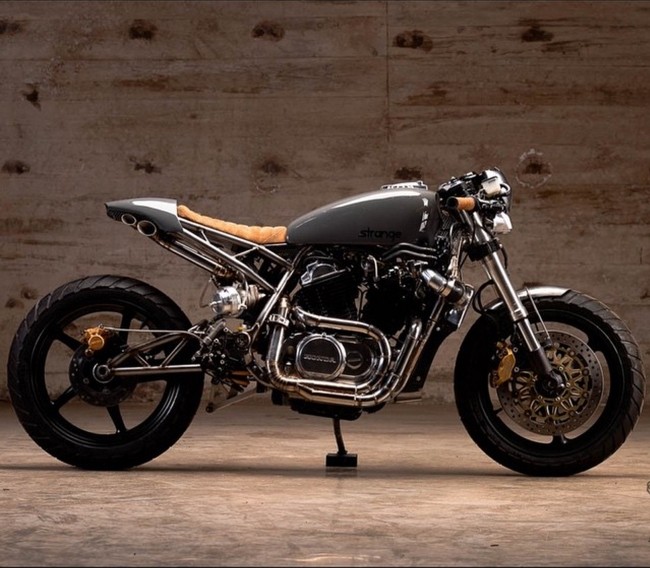 #5: Roland Sands Custom Indian Scout
Roland Sands is a big name in the world of (custom) motorcycles and design. We've featured several creations of RSD but this Custom Indian Scout was simply their best. More here.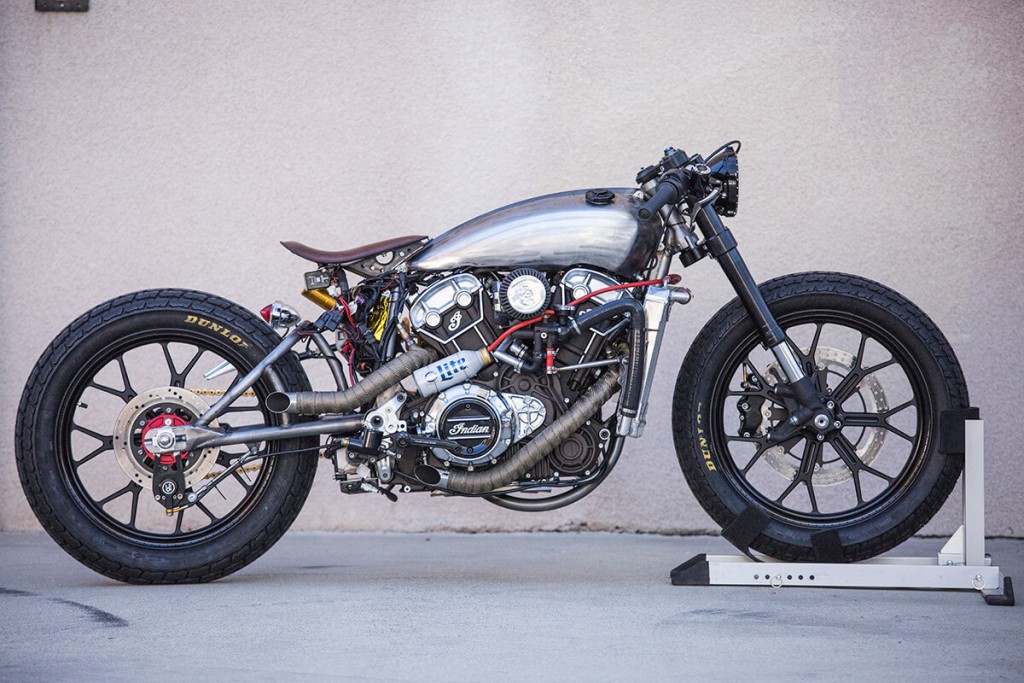 #4: Diamond Ateliers BMW R100R Café Racer
Diamond Atelier is one of the rising stars we're keeping an extra eye on for this year. They've amazed us with this BMW R100R Café Racer. Not in the top 3, but still one of the best bikes we've featured. More here.
#3: Rajputana's Royal Enfield Bullet Café Racer
A great build from Rajputana Customs from India: a Royal Enfield Bullet Café Racer for NU Jeans. Beautiful design, simple and clean. It was a coin flip between another great Enfield Café racer from the same builders, so if you like this one, also take a look at this Enfield Café Racer of Rajputana.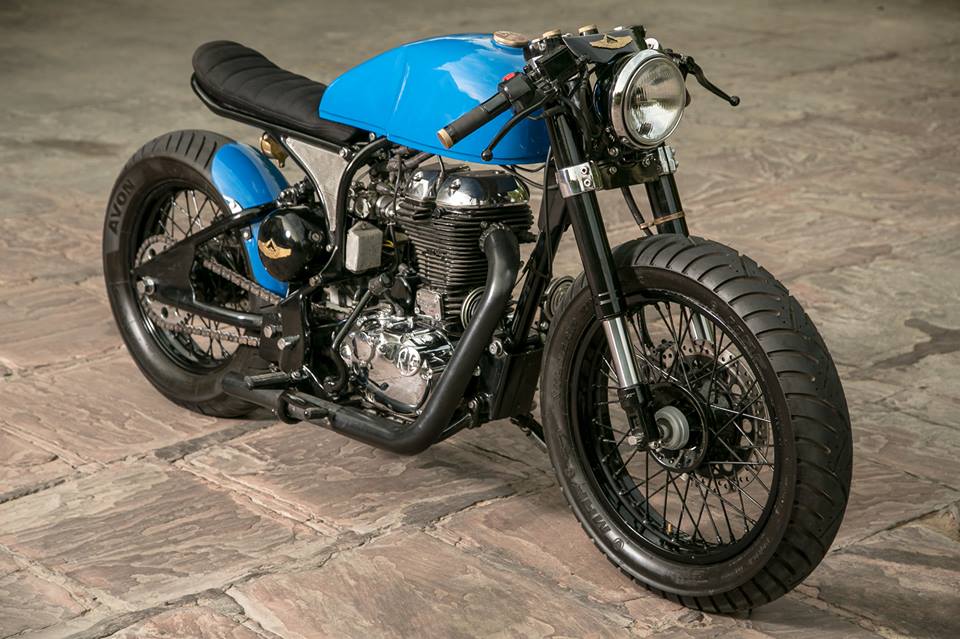 #2: Vagabund's BMW R100R Scrambler/Café Racer
Yes, there are 2 BMW's R100R in our top 10 and no: we're not sponsored by BMW. Our number 2 is this beautiful BMW R100R Scrambler/Café Racer by Vagabund. It's a mix between a scrambler and a café racer. Amazing design and craftsmanship. Not only a bike just for the show: it happens to be a great ride too (that's what Vagabund says…). More here.
#1: Sacha Lakic's Honda CX500
And there it is: our favorite custom bike of 2015: the amazing Honda CX500 Café Racer by Sacha Lakic. This bike is pure art: every single part is thought over and over again. Most of them are custom or tailor made. This bike was also one of the reasons to start with BikeBrewers last year, so it deserves some extra love from us. More here.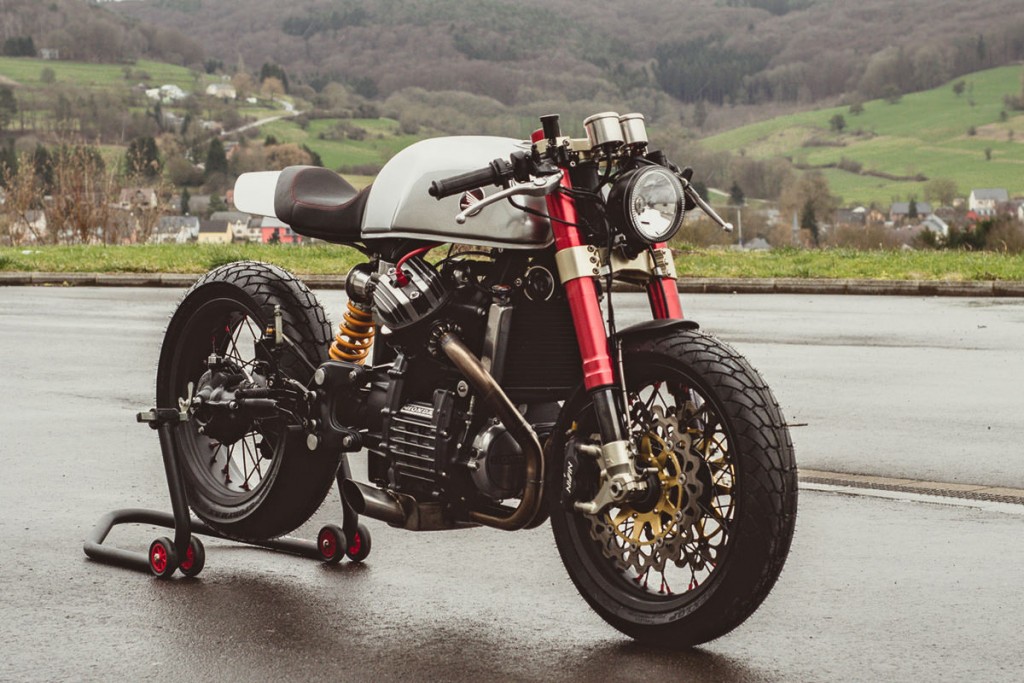 As we said: we've only started last year, and we hope to serve you with even greater custom motorcycles this year. We wish you all the best for 2016 and we hope you'll keep following us!
Share This Story, Choose Your Platform!
Tags