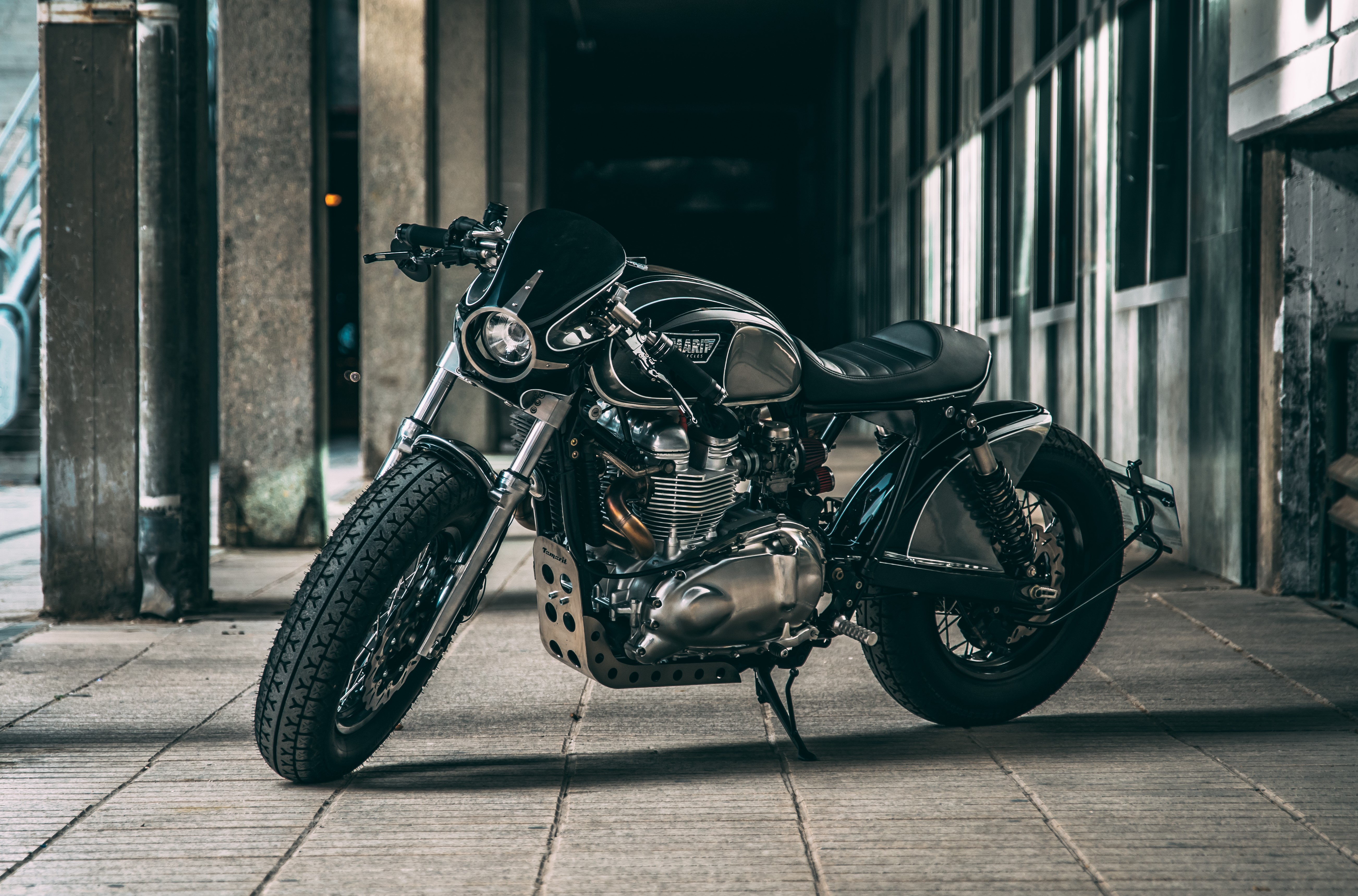 BikeBrewers scoop 'maiden ride'
The Tamarit team from Spain have their very own view on custom building. In a relatively short period of time the Alicante based workshop have managed to carve out a very special niche in the world of customization.
Their 81st build is yet again proof of their highly original way of thinking.
And BikeBrewers sat front row this time!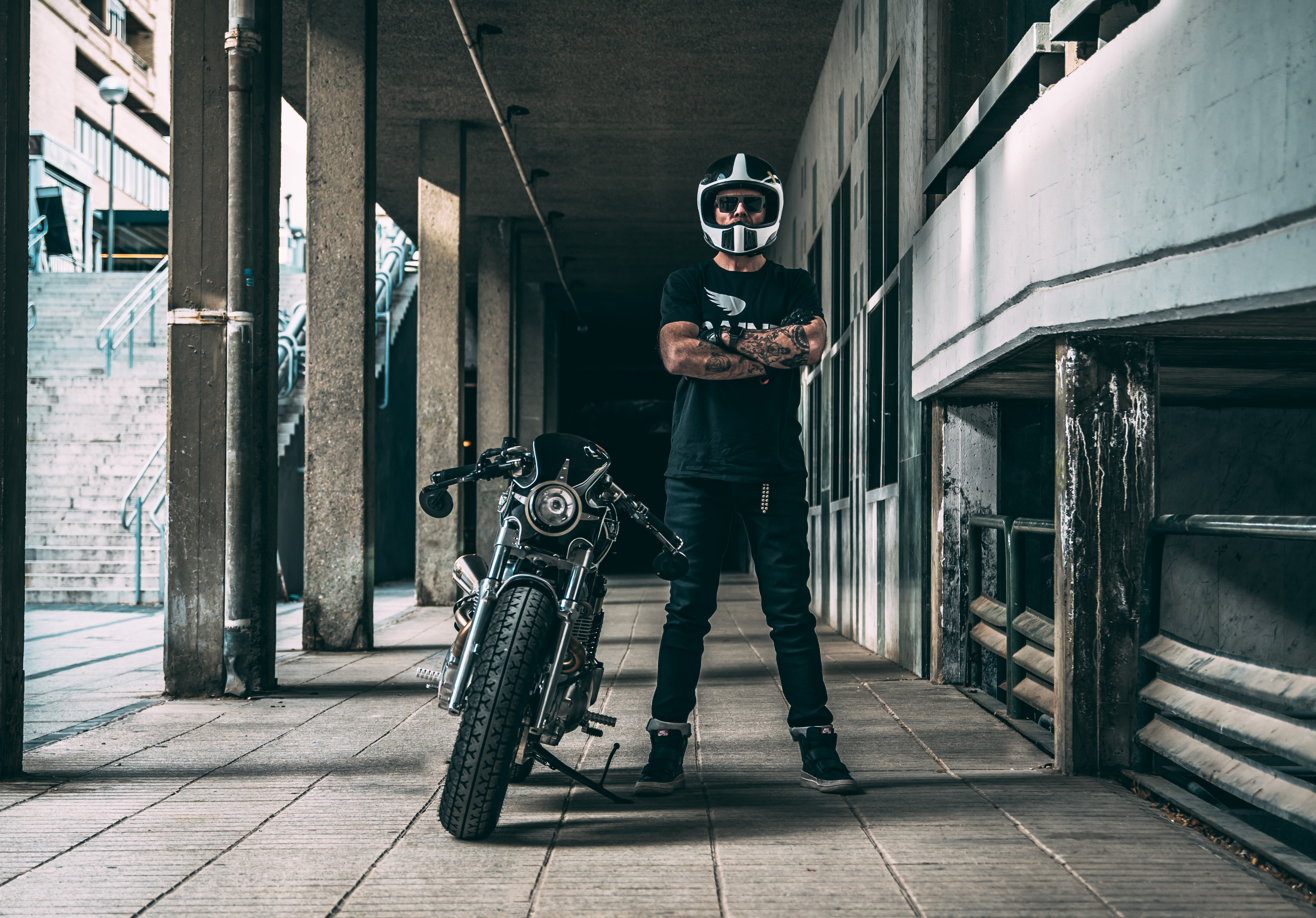 Our Spanish colleague Thierry Tronquit Prats is also responsible for MotoShare in Spain and Portugal. Having been involved with this build right from the start, he was also bestowed the honour to be the very first one in the world to push the ignition button on the result.
In celebration of this occasion he rode all the way from Madrid to the Tamarit workshop in Elche to launch this project and to try the bike. The results can be seen in the video.
[su_youtube url="https://youtu.be/_P8QICToes0″ width="800″ title="Tamarit & MotoShare present: 'The Gotham'!"]
Unique collaboration
MotoShare is Europe's leading platform for motorcycle rentals. Launched in 2016 they initially made it possible for private motorcycle owners to rent out their bikes. More recently the services were expanded to also include rentals via official motorcycle dealerships.
This addition of services and MotoShare's focus on international expansion has caused the business to explode in 2021. After a soft launch in Spain in 2019, the goal is to grow even more rapidly in 2021 on the entire Iberian peninsula.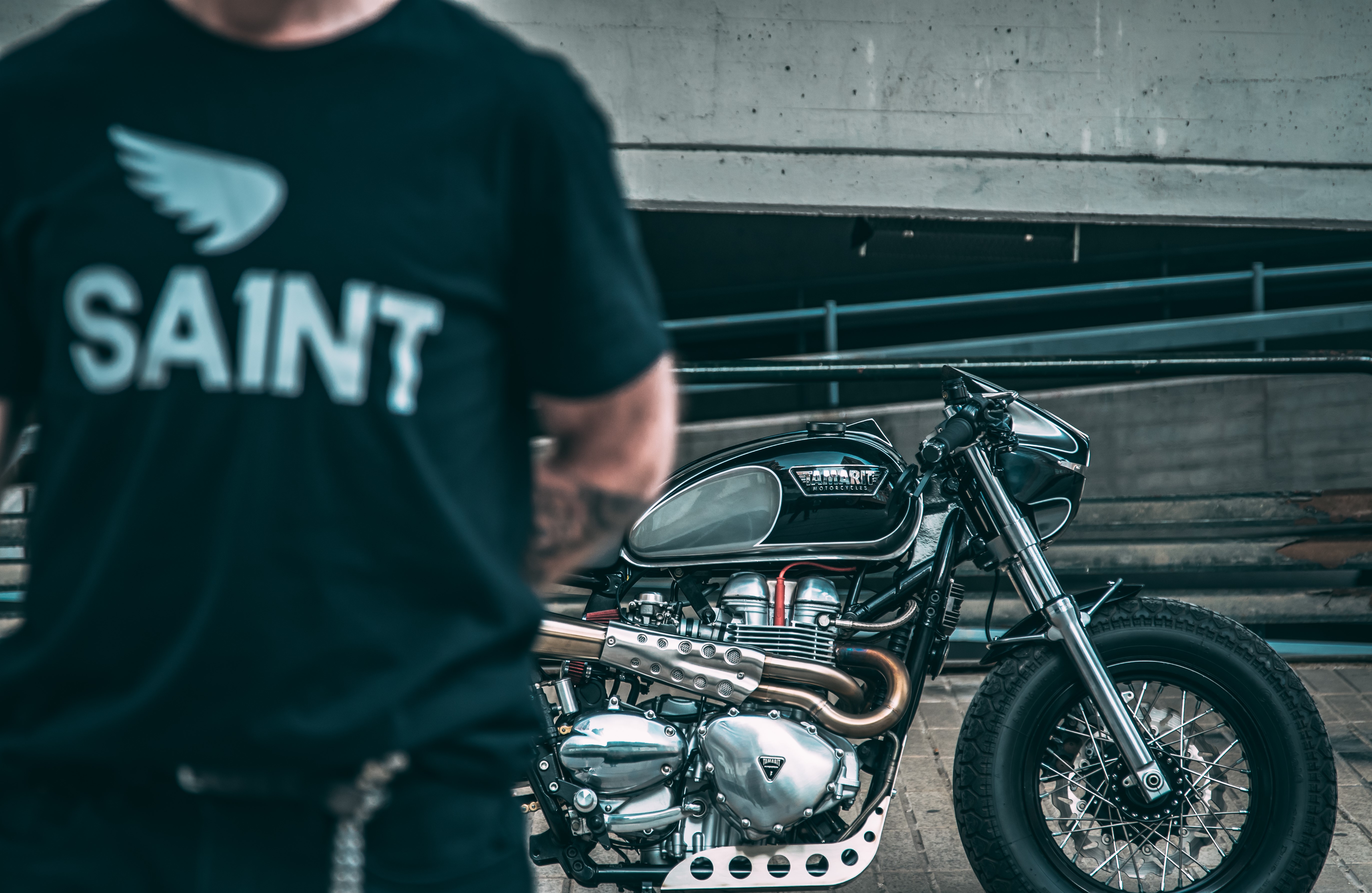 MotoShare have commissioned Tamarit to produce a 'one of a kind' MotoShare Triumph. The official launch was held at 'Irons Caferacer' in Madrid. The coming months it will be displayed in the major cities around Spain as well as on the Balearic islands.
The best news is that this € 40.000 Triumph build will be available for rent and what's even better is that this bike will be raffled off at the end of the 2021 riding season on October 31st!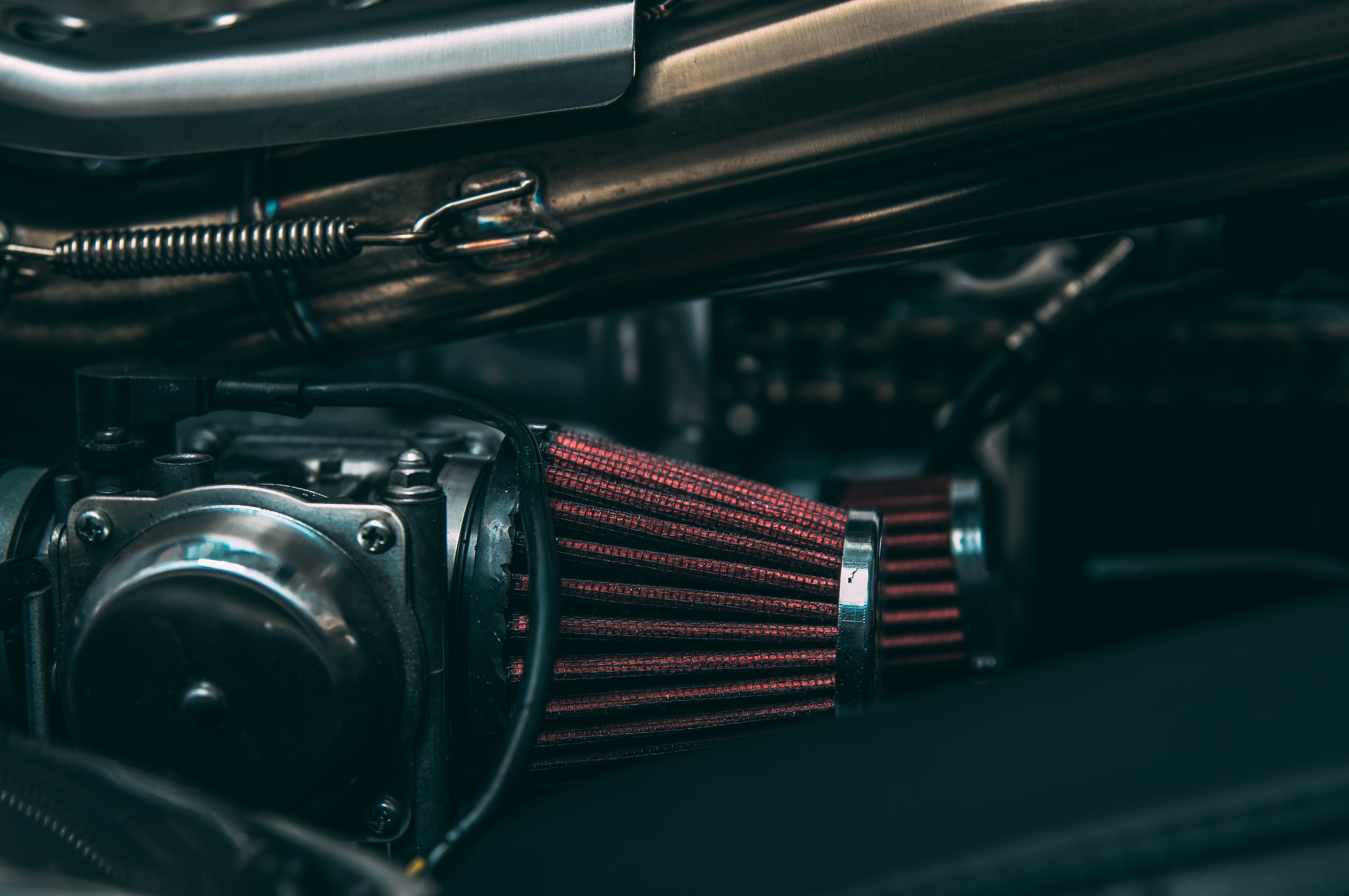 500:1
No, we are not talking about the miles to the gallon here, but on the chances to win this unique piece of art. Only 500 lottery tickets will be sold in this campaign. Just 100 riders will have the opportunity to enjoy the bike for a day and participate in the draw. The remaining 400 participants can only hope that they will be the lucky owner of the Triumph after the draw.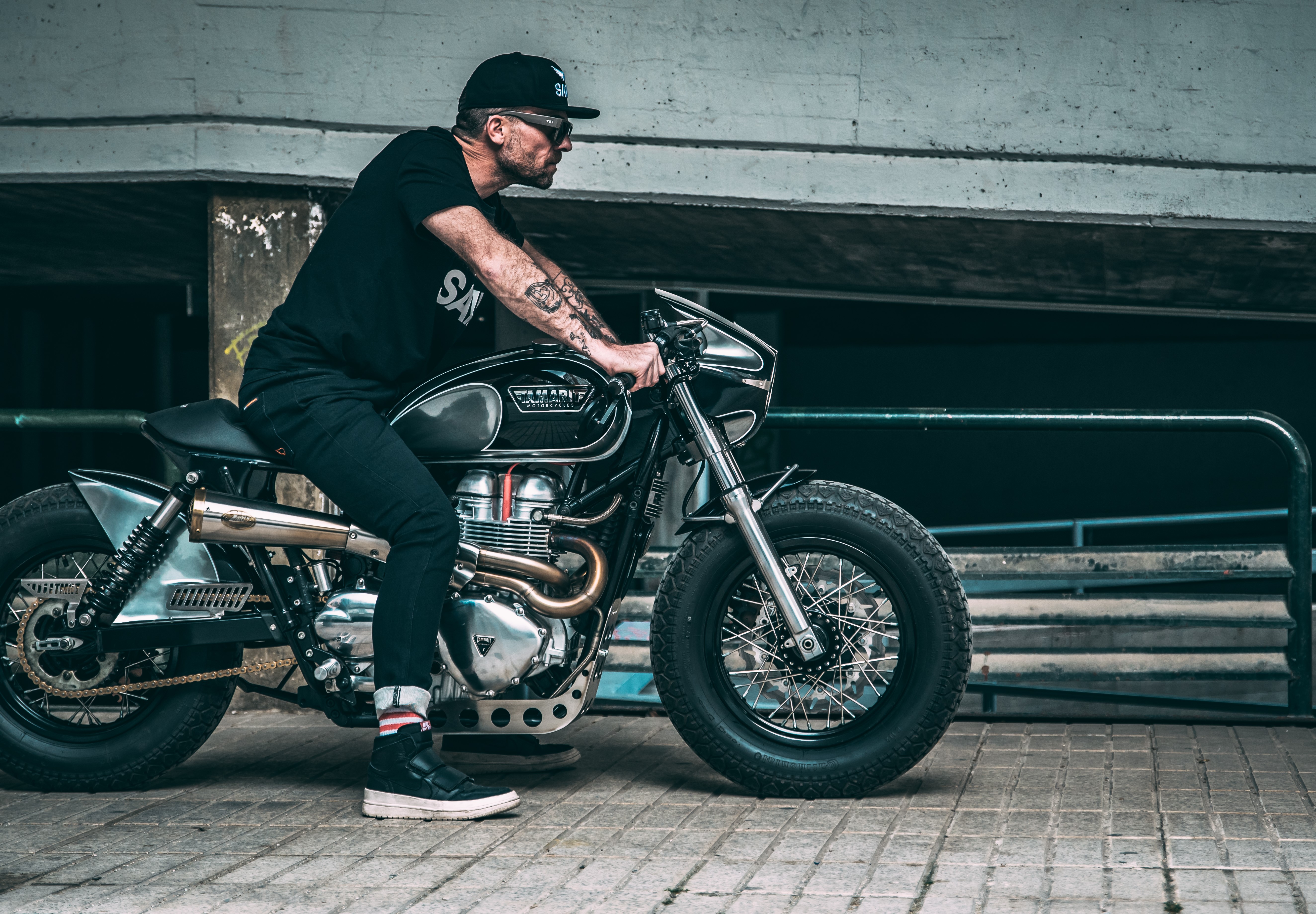 We asked the CEO of MotoShare, Daan van der Wal, about the reasons behind this campaign. He explains: "MotoShare is all about offering memorable motorcycle experiences. Riding a machine like this is probably the epitome of a unique experience! We have already commissioned three builds in previous years offering magnificent riding memories while increasing brand awareness and gain market share in the Benelux. Magnificent bikes were built by Wrench Kings, Ironwood Motorcycles and Moto Adonis.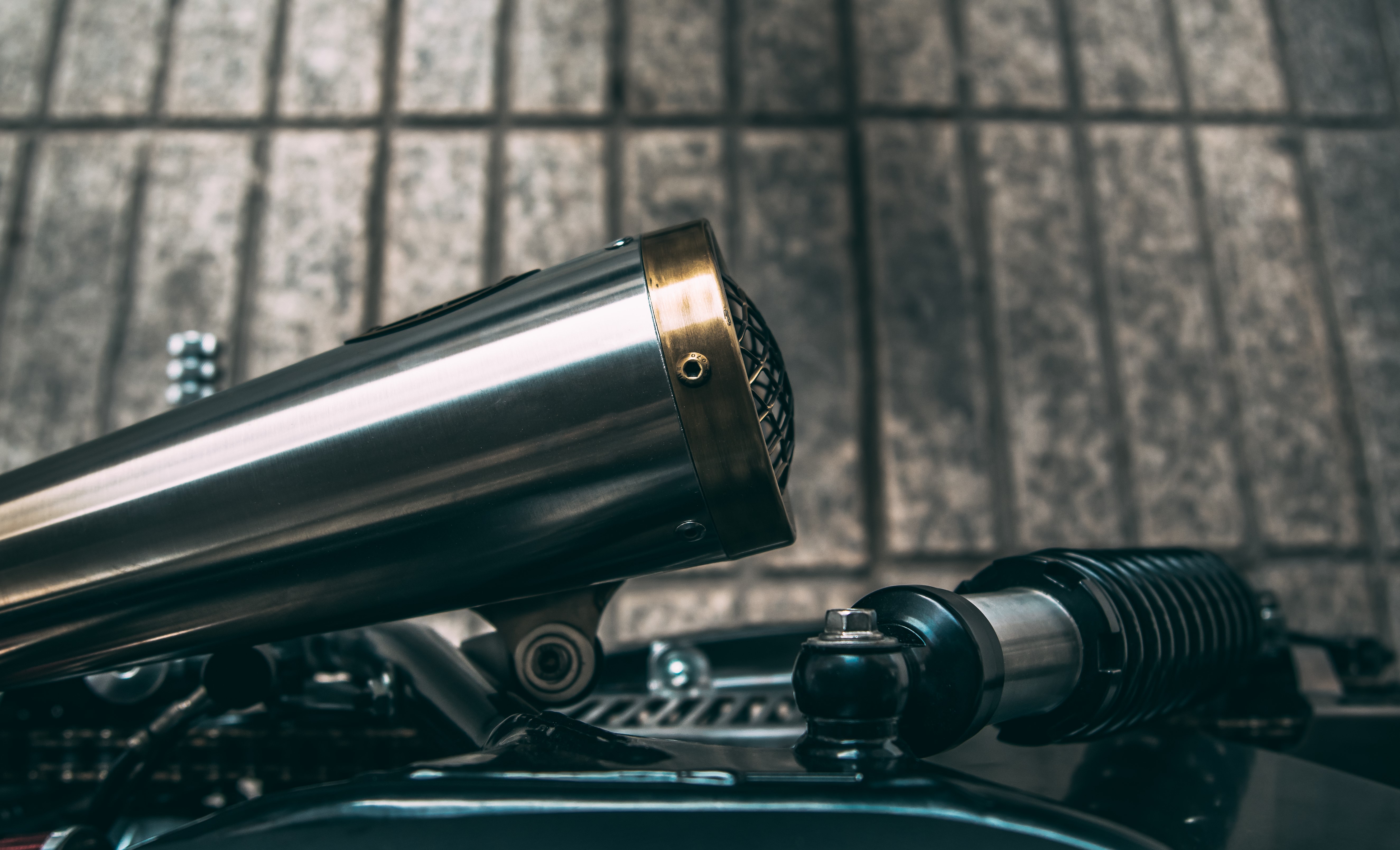 These bikes were also rented out and raffled off. Tickets sold like hot cakes and the campaigns have really boosted our growth. But this campaign is more elaborate and we are very proud to collaborate with the magicians at Tamarit on this project. We look forward to further expanding in Spain and Portugal in 2021."
Introducing 'The Gotham'
As soon as the bike started to take shape, it was clear that 'the caped one' would have been proud to ride it. José Antonio of Tamarit says: "We took a 2007 Triumph Bonneville and turned it into this ominous looking machine. It was during a video call that one of the guys from MotoShare mentioned it looked like it was made for Batman. It was 'The Gotham' from there on."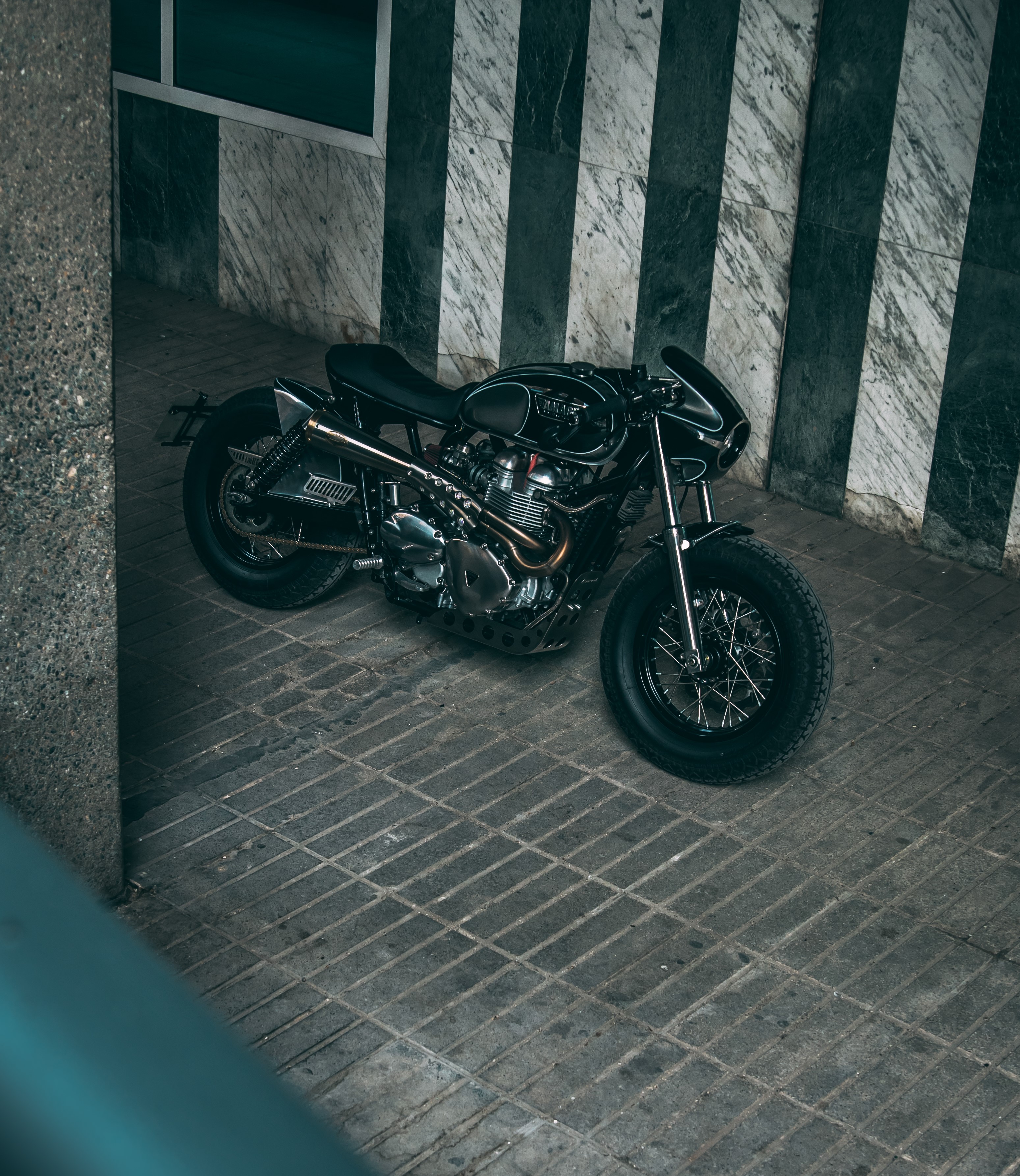 Continuing: "At Tamarit we only work with Triumph as donor vehicles for the bikes we produce. Their reliability is second to none and this particular bike comes from a gentleman that hardly used it since he became the owner back in 2007."
Inspiration
With the Batcave as the obvious shed for this machine now firmly planted in our heads we pried a bit further to unearth the source of inspiration for the Spanish team. They replied: "The idea was once more to push the boundaries of the Modern Classic bike concept. We wanted to include anything interesting from the Tamarit family book such has the hollow section under the seat, 16″ fat wheels or the Gullwing front fairing. On top of that, a new part was developed from scratch exclusively for this project : the rear fender.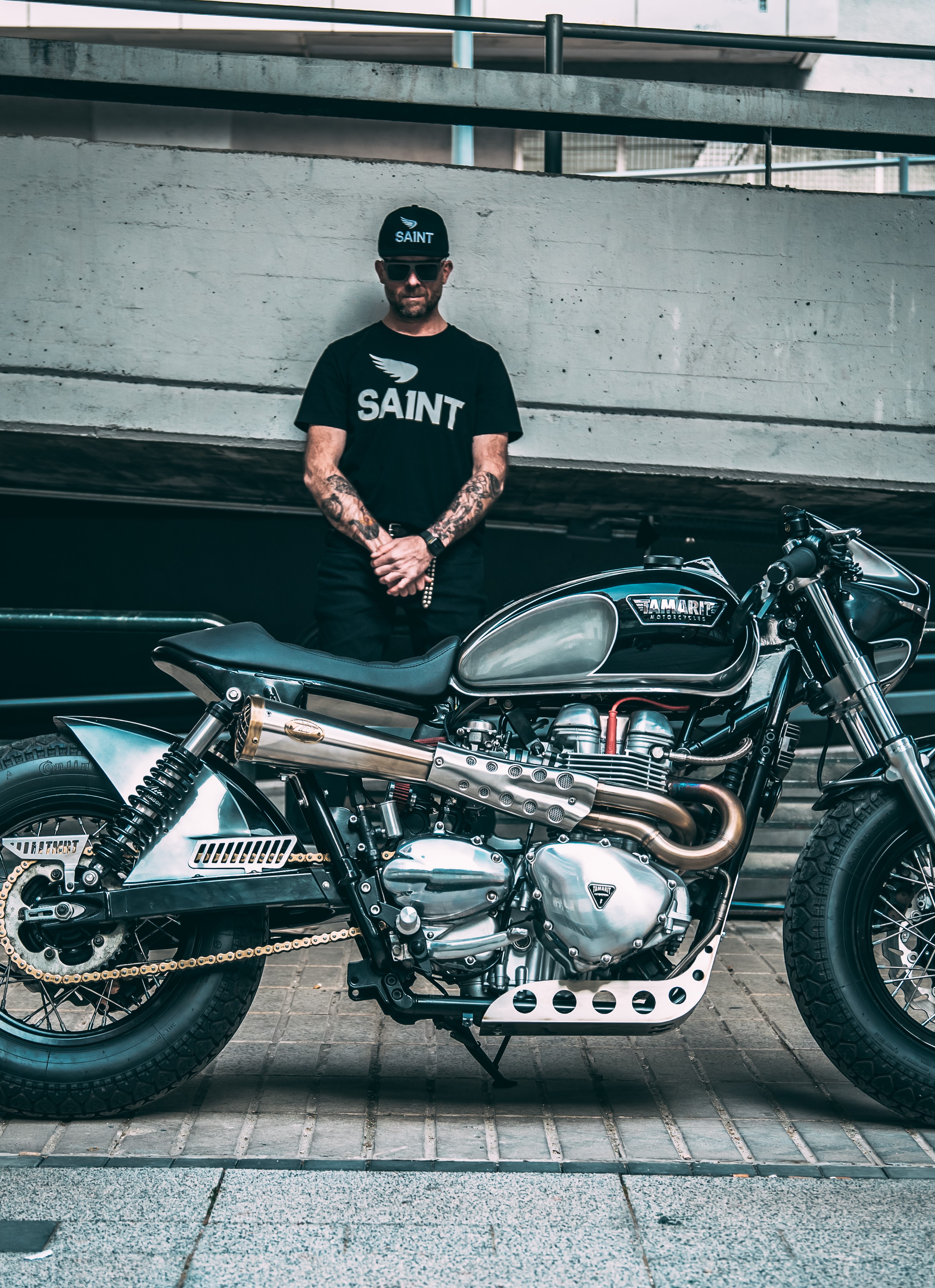 We're mostly our own source of inspiration, as we always try to keep the same style but without being repetitive. However, anything from 50 years ago may be used as inspiration. There are definitely beautiful things out there.
The guys at MotoShare were great to work with. They basically gave us 'carte blanche' to go wild and create our 81st dream bike. And we did!"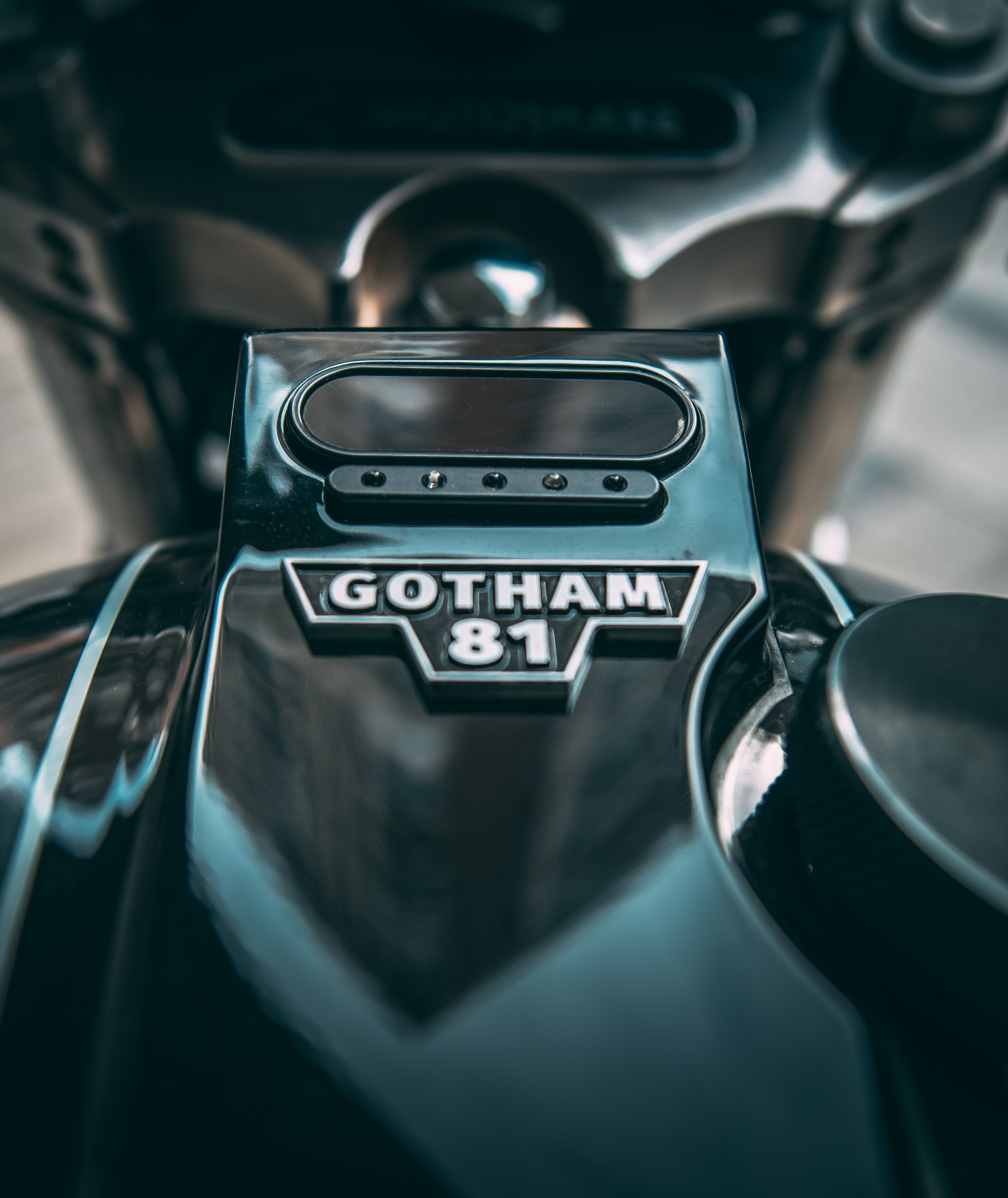 Shine versus friction
No build without challenges. You have to have some friction to get a bike to shine like this one does. "So what kept your fabricators awake at night on this project?" BikeBrewers asked.
José responded: "Adapting newly developed parts is always provoking, since handmade parts do not always fit as they should. The biggest challenge is always to make the most beautiful bike possible but being able to ride it comfortably for a bunch of miles. There are awesome and beautiful bikes out there but if it is something you can't ride to the max, it becomes a 'soulless' bike at the end of the day. On top of that the rider's back and bottom are bound to object going that extra mile!" he grins mischievously.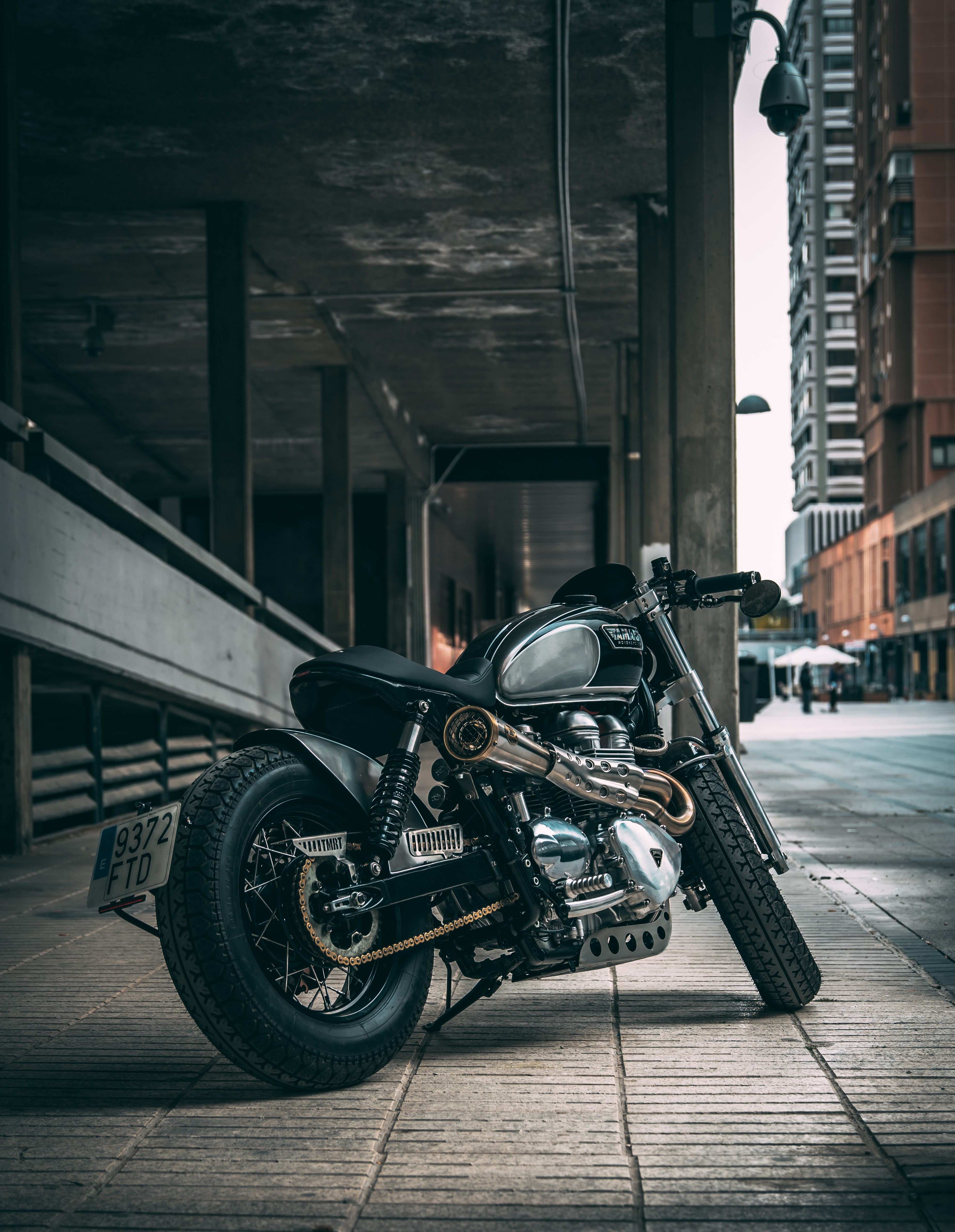 How it was done
In order to get Batman's approval the bike had to go through some rigorous changes. The Triumph is heavily modified from top to bottom. Amongst the most significant changes: smaller (16") but wider wheels, custom triple tee, frame mod, custom front fairing, custom seat, wiring relocation, empty area under the seat, custom rear fender, custom license plate holder.
Parts: The 'usual' Motogadget stuff, turning signals and speedometer, HAGON nitro shocks, KN filters topping it off with a magnificent ZARD exhaust.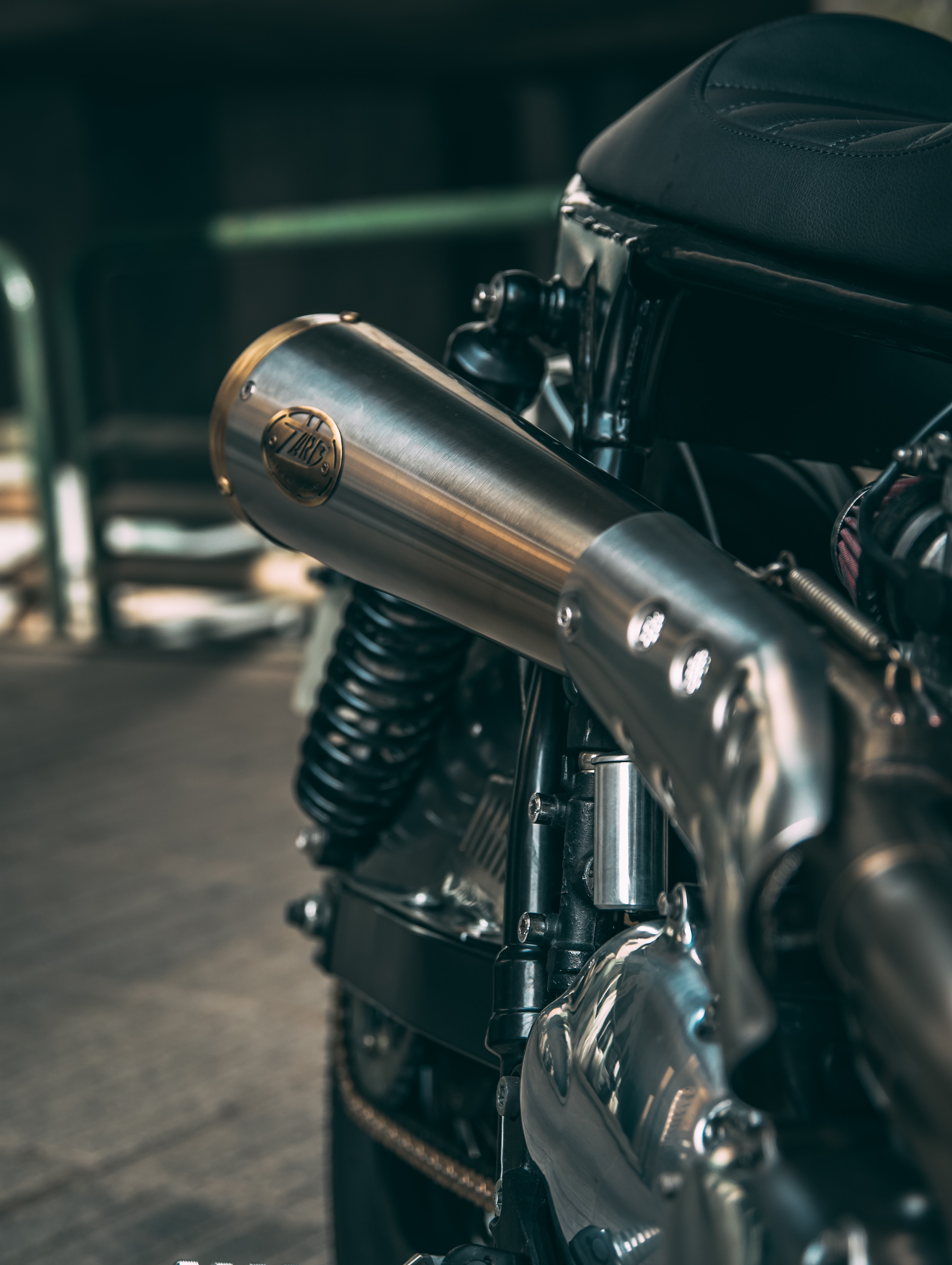 José continues: "We absolutely love the overall feeling and looks of 'The Gotham'. It is probably the finest we've ever done alongside the Gullwing models.
We are so happy to have Gotham as the bike for the Motoshare – Tamarit collab. It's genuinely something out of the common that would help greatly both firms interests and aims. As every other classic-styled vehicle, you don't want to pull a 'Willy Fogg' with this bike but it does ride awesome. You definitely can feel the pull while revving the engine. An all-round sports classic bike."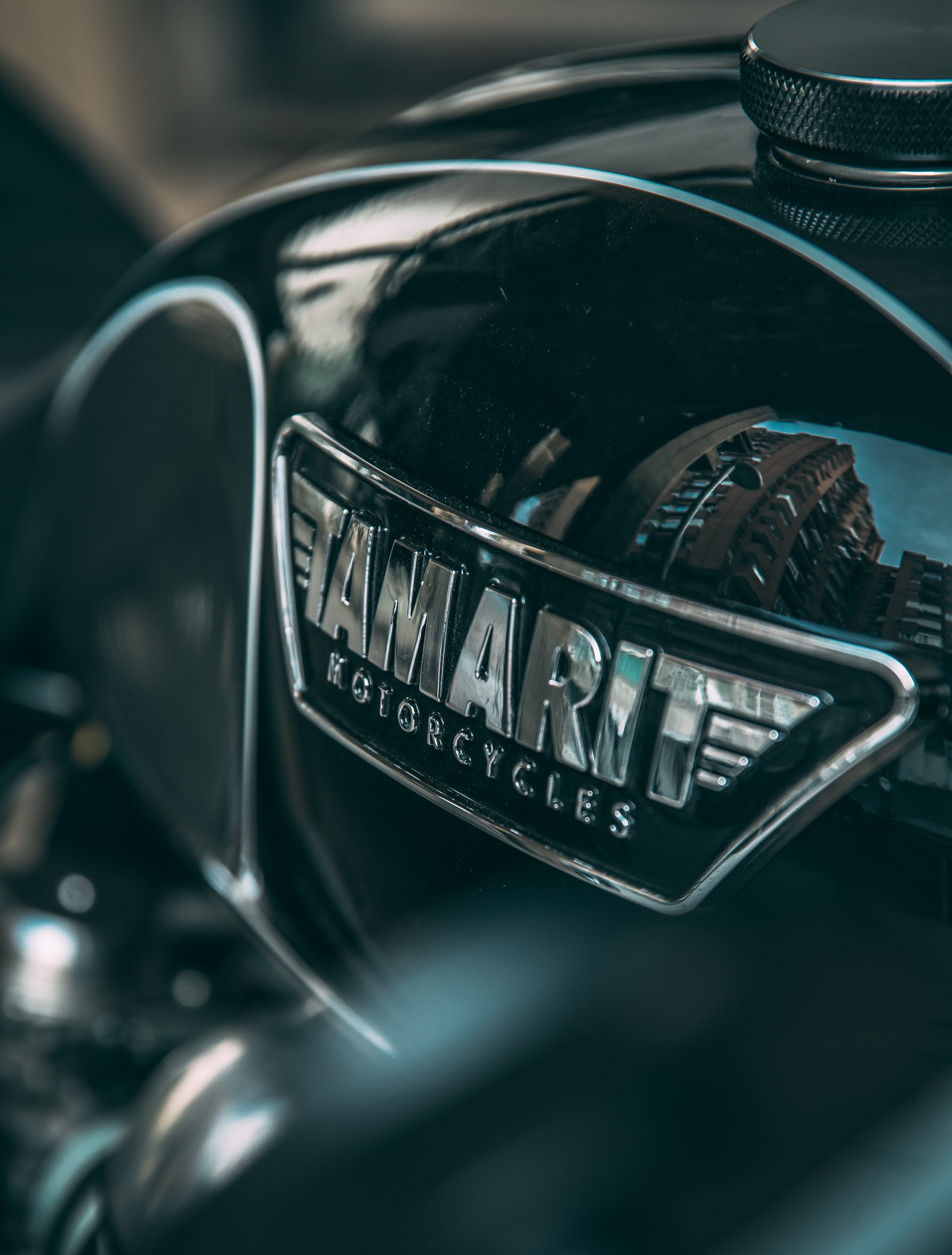 Expert view
Normally we ask the builder about the handling of his machine. Having been the first one to ever ride 'The Gotham' it is BikeBrewer Thierry who has the final word this time: "The magicians from Tamarit have done an amazing job." he says.
Continuing: "It took us over half a year to get everything together on this project. Not that there were many complications on the build, but putting all the pieces together on this cool marketing exercise was not easy. Especially the insurance bit.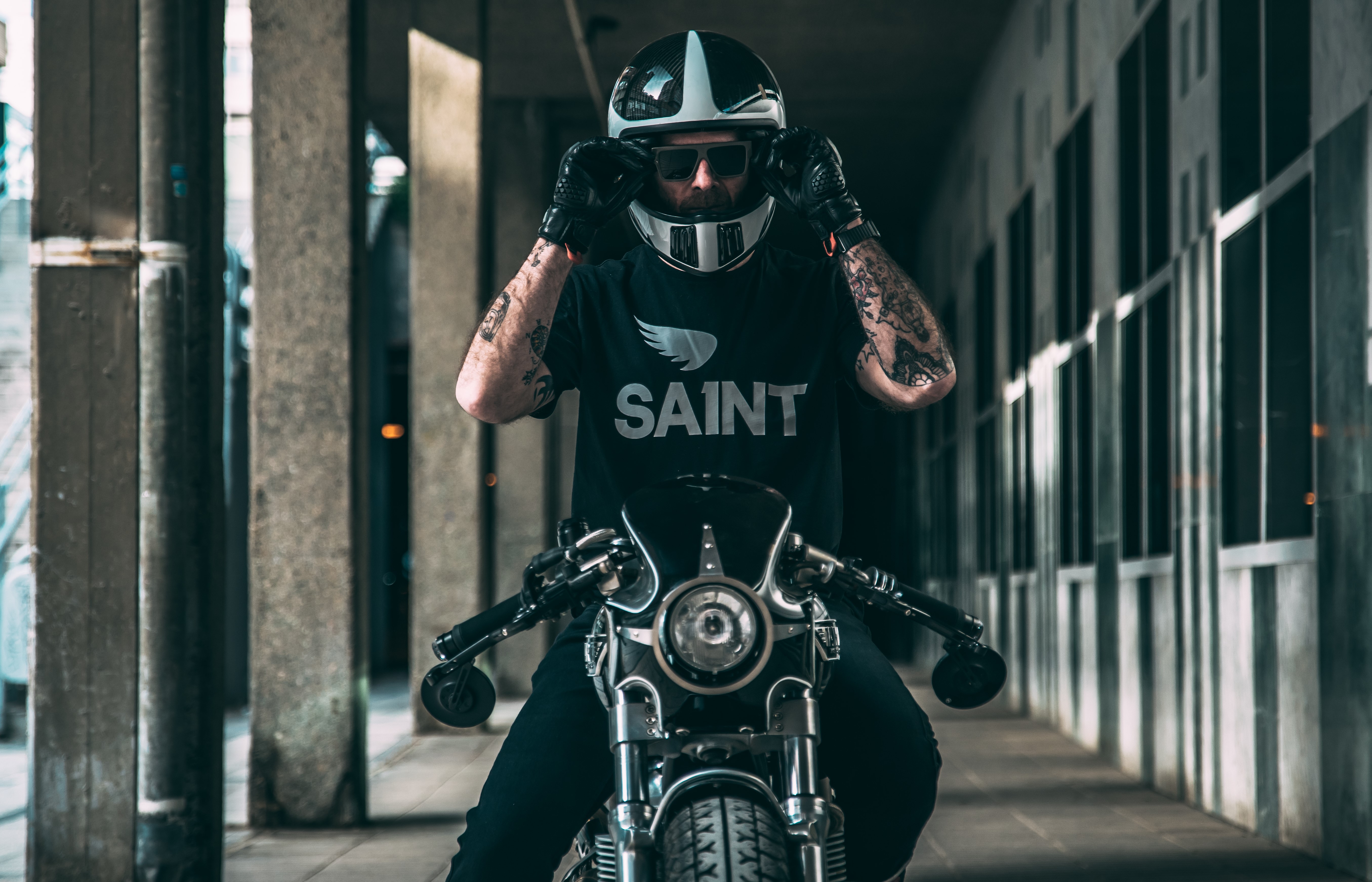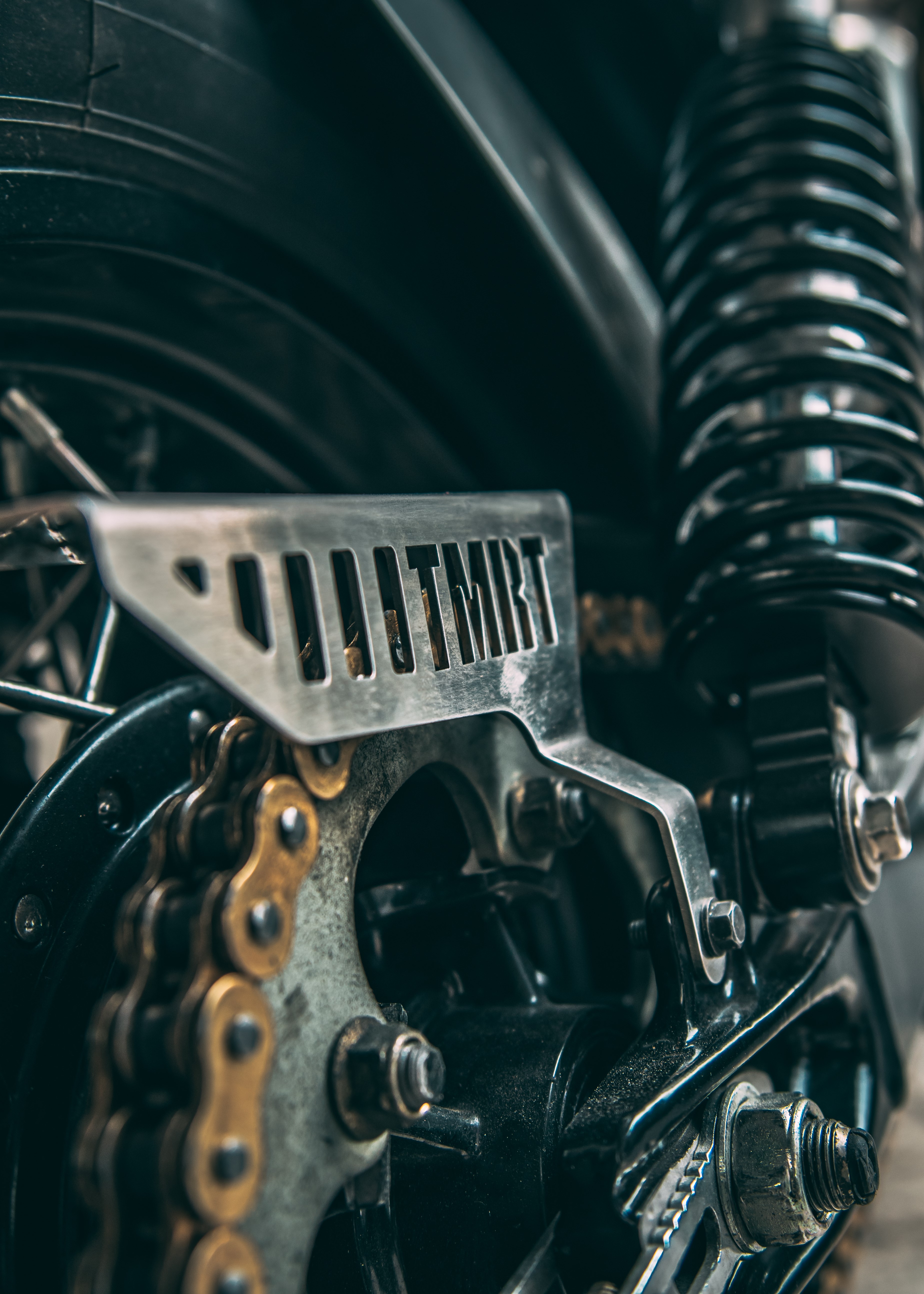 With that all behind us, it was such a joy to have the honour to ride this dream on wheels! It handles perfectly and the mechanics have added an nice extra punch to this carburettor version. Riding 'The Gotham' makes you fantasize about being Batman in hot pursuit of the villains.
Pure unadulterated fun!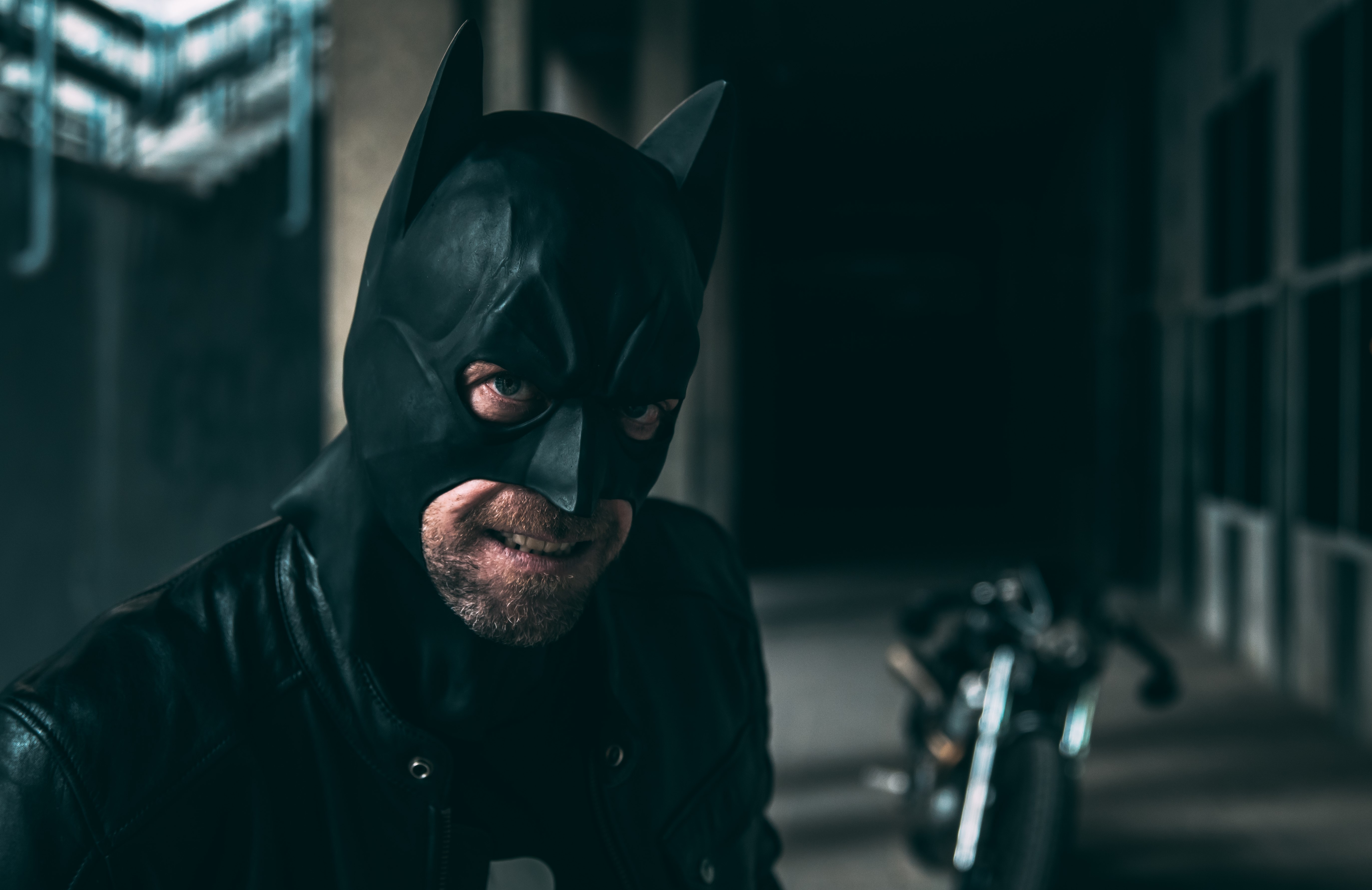 Interested in winning this bike? Check out: MotoShare-Tamarit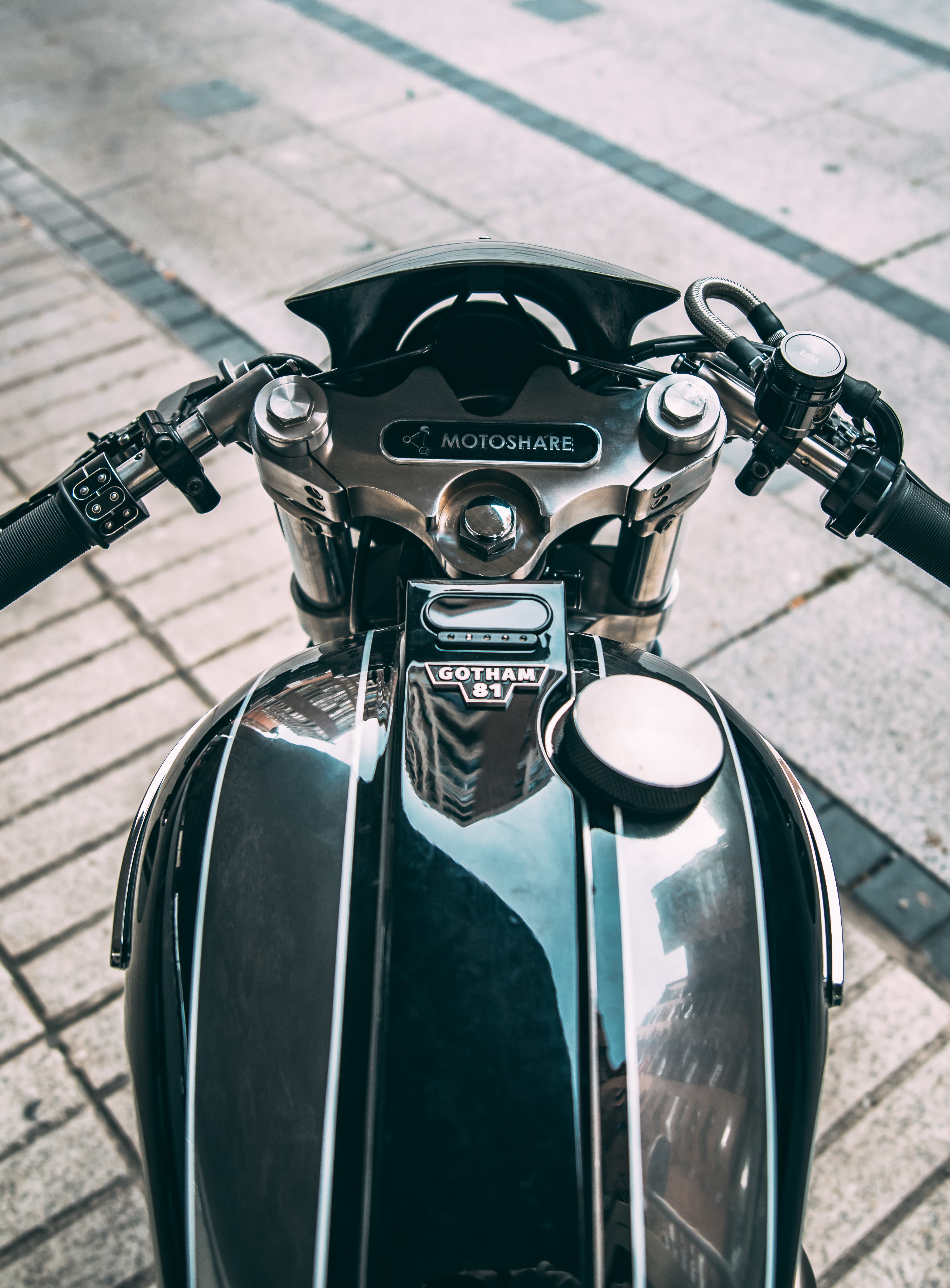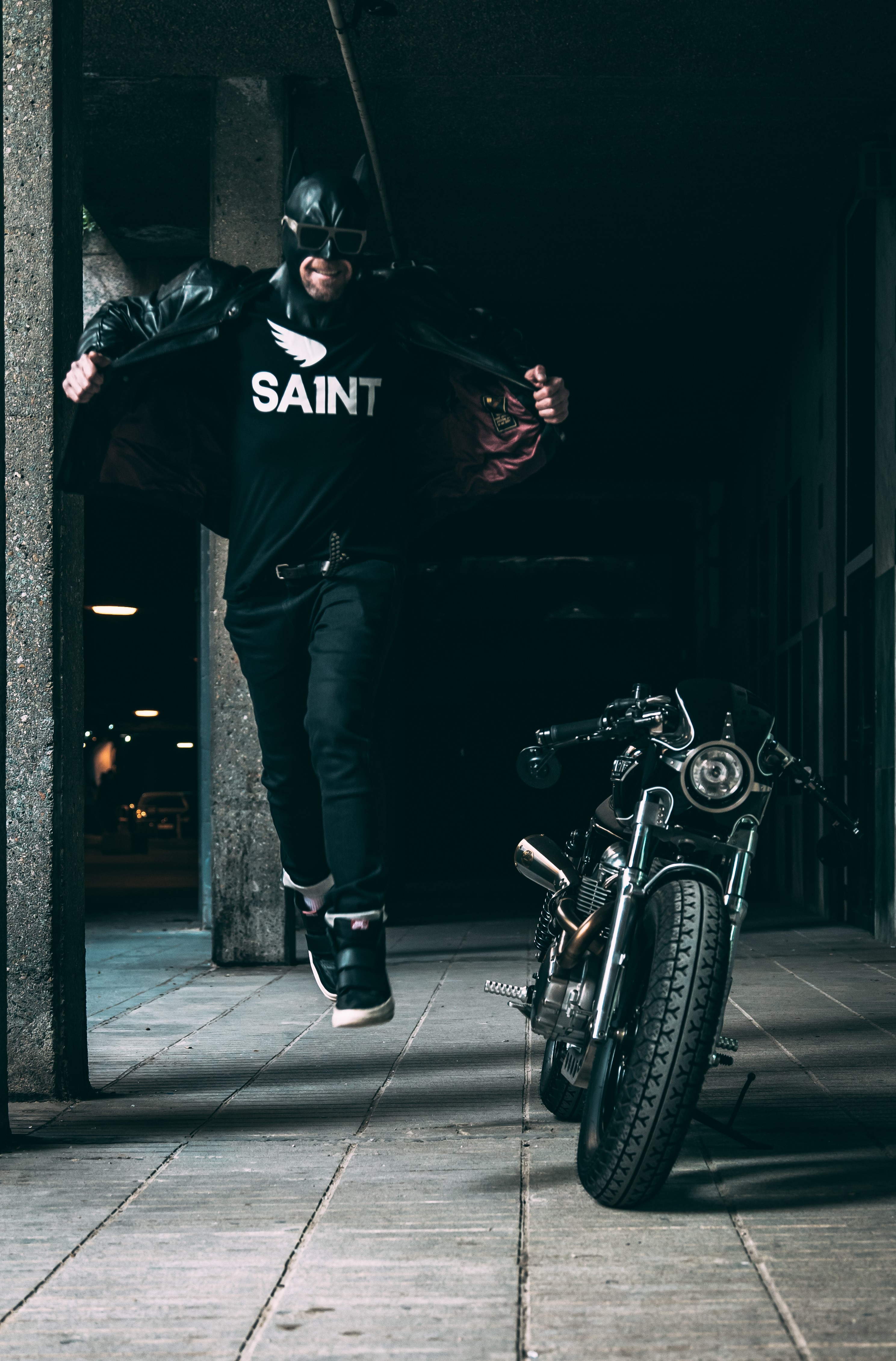 Builder details:
Builder
email: info@tamaritmotorcycles.com
Instagram
Facebook
phone: +34 966363832
other credits:
Rider: Thierry Tronquit Prats
Photographer: Gonzalo (Enigma) Martín
apparel: Sa1nt
Share This Story, Choose Your Platform!
Tags