Follow us on
Facebook
,
Twitter
,
Instagram
,
Pinterest
,
Google+
,
Youtube
or subscribe to our
newsletter
.
It looks like Donny from Studio Motor just can't get enough of it. I've featured quite a number of builds (check them out here, here, here and here) of this Indonesian masterbrewer and this is his latest build (well, not really, today he teased us with a picture of a Bonneville T100 Café Racer, more about that one later…).
This is bike, he calls The Jerk, is a Kawasaki Versys 650 Scrambler. Another, out of the box base bike we don't see that much in this scene.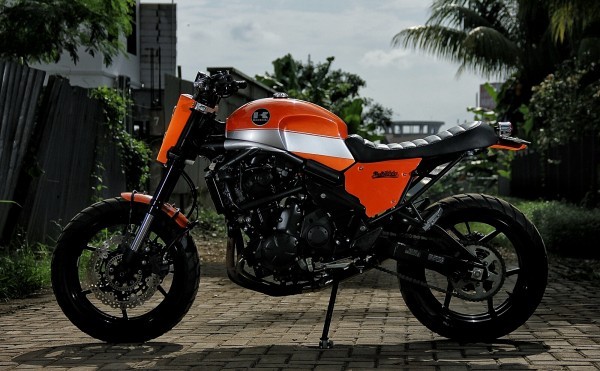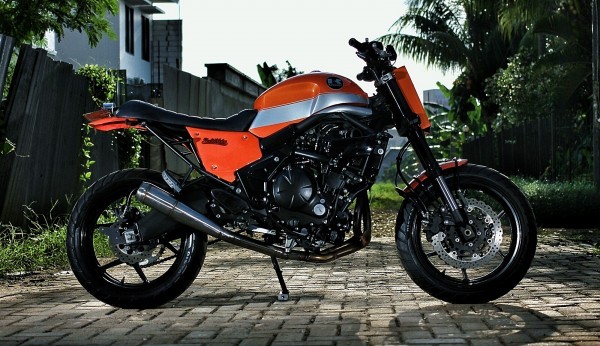 The Versys 650 in stock trim is not that much of an exiting bike; it's a tourer which brings you from A to B in a comfortable way. The Versys shares his platform and technology with his brothers the Ninja 650R and the ER6N. This last one was recently featured here: ER6N Café Racer.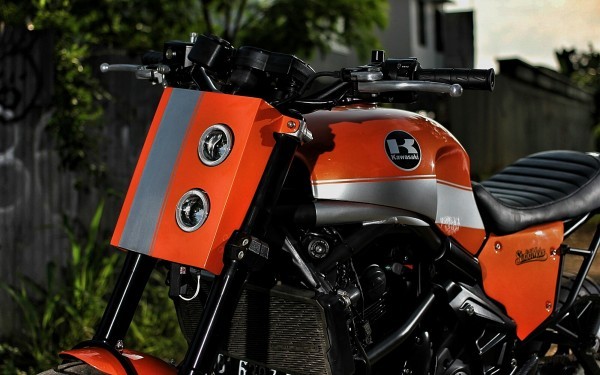 The stock exhaust was replaces with a custom 2 in 1 with a reverse megaphone muffler to empower the the sound of the parallel twin engine.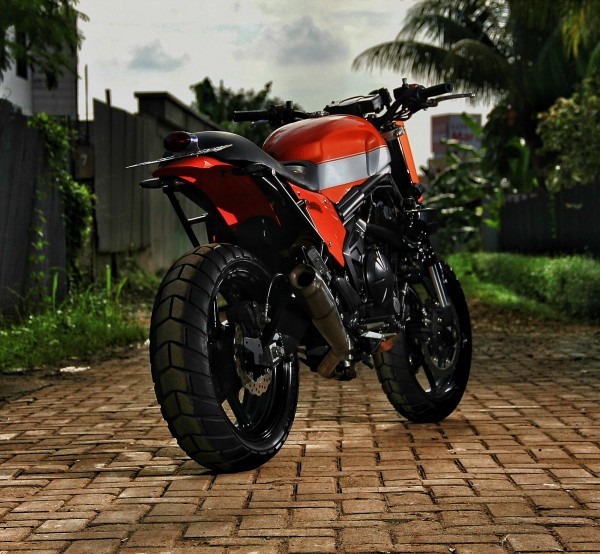 Donny's client brought in this 2013 model and wanted something special with a dual porpose: one for daily road usage and off road capabilites. This is exactly what a scrambler defines.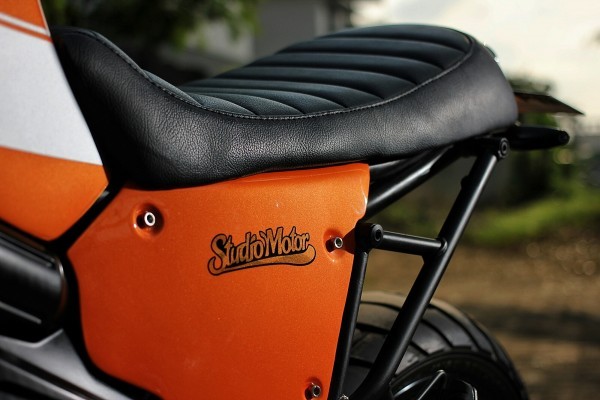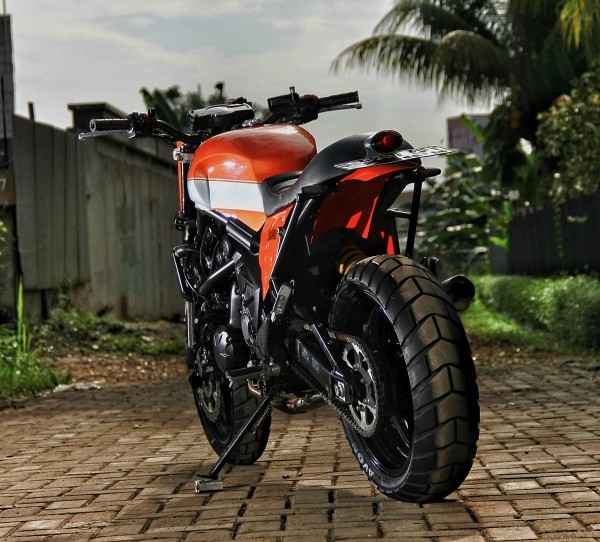 To give the Versys 650 Scrambler a unique line, Donny created a custom gas tank out of 1.2mm galvanized steel, finished with a cool orange and silver styling, including a custom Studio Motor custom gas cap. The frame was cut at the back and a custom made tuck 'n roll seat was fitted.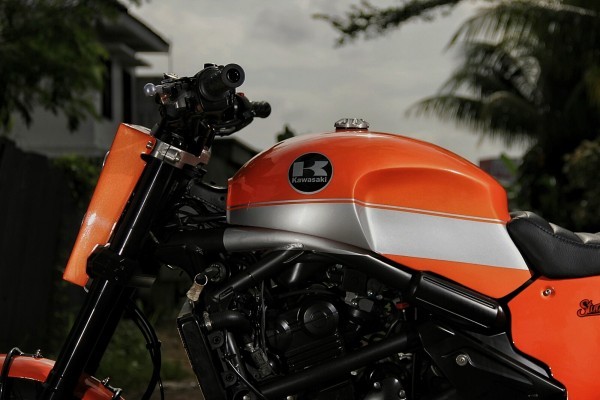 The original handlebar was replaced with a Pro Taper fatbar, to create a relaxed, but also a more "hooligan style" riding position.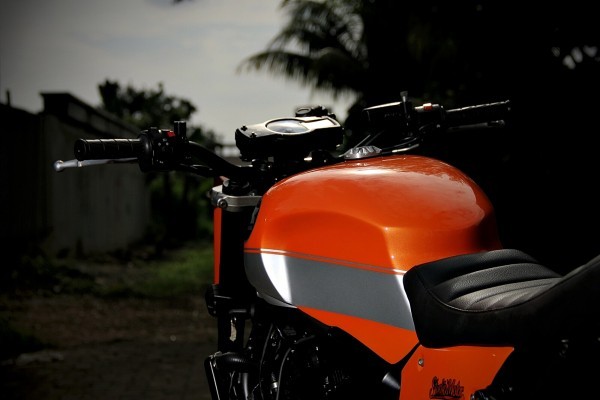 Also some new rubber was fitted. For this bike Donny used Avon Distanzia's: 120/70-17 on the front and 160/60-17 on the back rim. To give the bike a really unique look, the front was headlight got some special attention.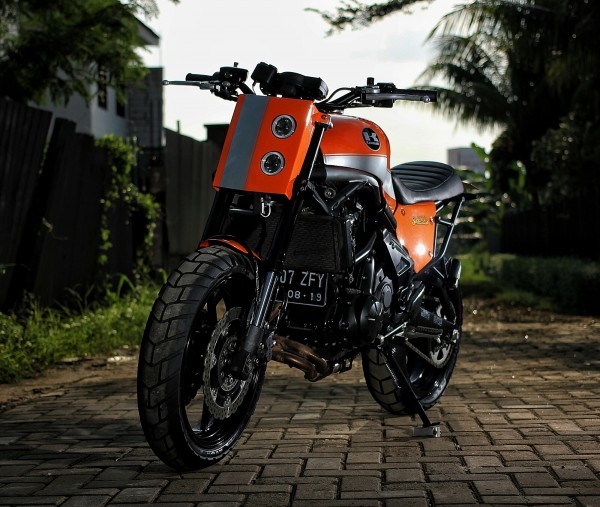 Check out Studio Motor:
Share This Story, Choose Your Platform!
Tags