The motorcycle industry, at least on the combustion engine side, has not seen a lot of new brands come to life the past few decades. Yes, we did witness the successful resurrection of famous brands from the past, like Indian and Royal Enfield, who are developing and pushing out impressive ranges of truly great motorcycles. But we haven't seen many new brands of combustion engine motorcycles lately.
However, the birth and subsequent rise of electric motorcycles has resulted in a whole slew of new manufacturers. Zero was an early starter in 2006, and especially in the last few years quite a few new entrants, like Energica and Cake, have emerged.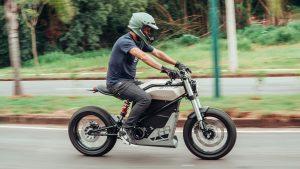 But for the motorbike enthusiast with a fondness of classic styling – like myself, I have to admit – many of these motorbikes just don't look right… Mainly due to the necessity of big battery racks I guess, but it seems quite a few new builds either go for sportsbike-like fairings which hide these batteries (like Energica), or for quite radical new styling accentuating the difference with combustion engine bikes (Cake or Sondors). And the ones who take their styling cues more from 'regular'  motorcycles, look, at least in this author's admittedly biased opinion, clunky at best…
There are exceptions of course, like RGNT Motorcycles from Sweden, and now there is a promising new brand out of Brazil just starting up, called RTR Electric motorcycles!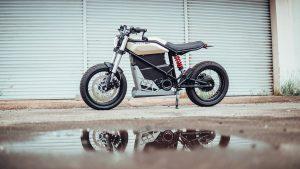 Because what better base for a real commitment to classic lines than founders who share a 30-year history of designing and building award-winning custom motorcycles under the label 'Retrorides By Lourenço'. You may know them from their book "The CafeRacer Bible", a great "How to build" resource, and from their sublime proprietary suspension for the BMW K100…
So now, following their desire to play their part in creating a cleaner and smarter future for humanity, they founded RTR Electric motorcycles.
Their first model, the 799e, is an electric scrambler targeted at urban use. Its design is inspired by the iconic Scramblers of the 1970s – and it looks the part!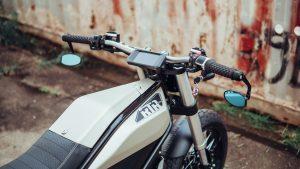 Pre-production exemplars are undergoing the homologation process in Brazil now, production of the RTR 799e is scheduled to start December 2023. They plan to start selling these bikes in Brazil, the United States and in Europe to begin with.
RTR are determined to preserve their custom DNA, their reputation for delivering great motorcycles, and their spirit of "handcrafted by hand". 
They aim to accomplish this by offering full customization options on the website as part of the purchase process, by using the best high-quality parts and by completely hand-assembling the RTR 799e in Brazil…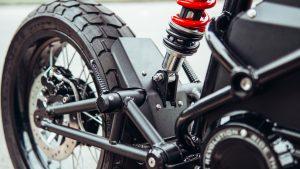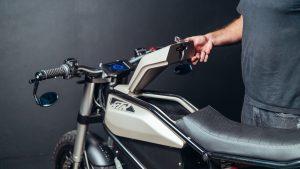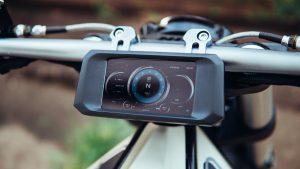 On the website, customers will for instance be able to choose the colors, the type of seat, the type of tires, the type of front fenders, the type of headlight, to use side plates or not – making each motorcycle unique. 
High quality also means that these motorcycles are built with noble materials that do not harm the environment, and are built to last while also designed to be upgradable.  A really neat detail is that where gas would be stored before, the 799e has a 7-liter glove compartment to store your stuff!
While the 799e's range is not stellar today at 120 km with a full battery, RTR are partnering with major battery developers to significantly increase this autonomy. You can charge it by just plugging into a regular 110/220V outlet.
Top speed of 127km/h is certainly acceptable for its intended mostly urban use. And the 'kick', as with all electric motorcycles, is the instantaneous torque thanks to the electric motor delivering "everything" at once, which propels you like a bat out of hell as soon as you twist the throttle!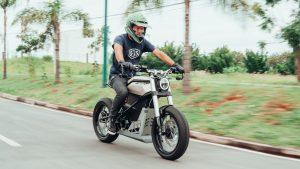 So all in all RTR are well underway on this exciting journey. Driven by passion as they are, they still want to achieve their goals faster and more efficiently, so they are currently selecting investors to help them. But help them in a way that allows them to stay true to their starting points: Really change the way people get around, by providing a cleaner and more sustainable electric alternative, but also to construct these beautiful motorcycles in their native country of Brazil!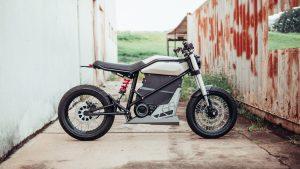 Share This Story, Choose Your Platform!
Tags