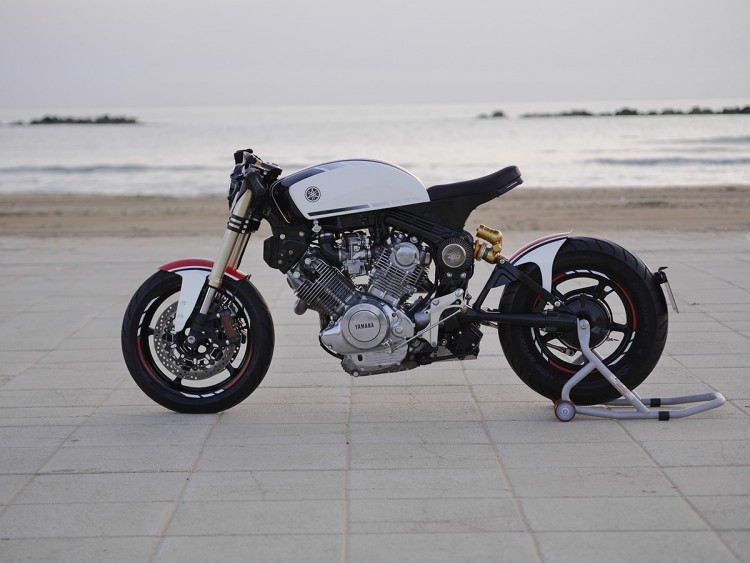 This machine right here is built by Kustom Special Components, or KSC, from Italy. One of the team members, Massimo, is an Italian engineer living in the UK. The KSC shop is located in Italy and is run by his partner Fabio, who is specialized in machining parts and welding. They took a Yamaha XV750 Virago as a base bike with a clear plan: building the new wave version of this classic bike with some race spirit.
The first look clearly shows that they were pretty serious. It looks modern, has an aggressive racy stance and the materials and color palette just seem to work out pretty well for the Virago. Rest of the words by Massimo.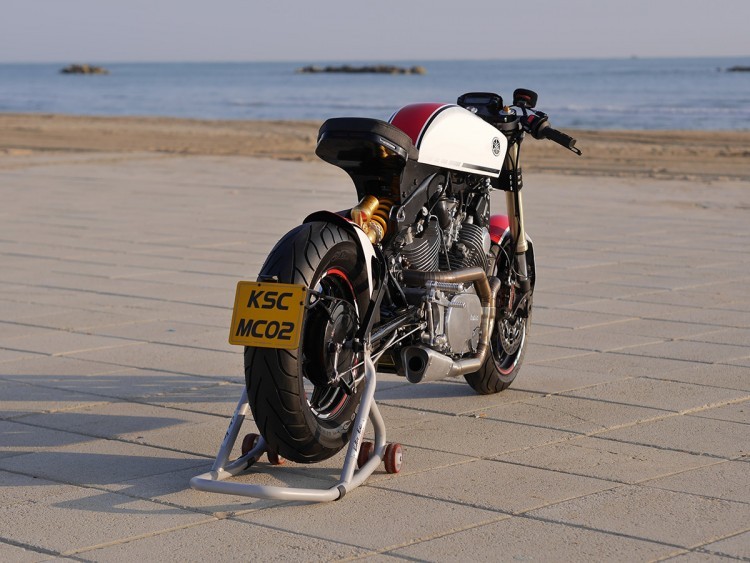 This project is a modern review of a classic motorcycle; built with a racing spirit. From the base motorcycle, supersport tires and dampers were fitted. Front yokes and rear damper attachment point were reviewed to improve the ground clearance and guarantee the full damper travel. Seat and footrest were redesigned in shape and position to replicate the seat position and rider weight distribution of a supersport bike.
While the original rear brakes were retained the front brake system is derived from competition, courtesy of Brembo Racing. The engine was kept as original after a full rebuild. A K&N filter was installed and a fully handmade exhaust system was designed and fitted. The silencer is made of two stainless steel machine from solid ends and an outer aluminium cover. The electronics were reviewed with a lighter and minimal loom with the main electronics located underneath the seat. Battery and regulator are located next to the engine underneath the rear swing arm pivot axle. The dash was converted into a full digital version.
Front light system is a bespoke design; the aim was to produce a tide line in lateral view and sink the projectors as much as possible into the front forks. Rear light system is embedded into the seat. The bike is ready to be road legal that is why it is presented with the rear number plate (installation arm is a bespoke design as well) and with the side stand installed. The colours recall the classic Yamaha racing brand of the 1970-80's; the red band is the main element. On the tank the side black band fades into white to keep the good mix between classic and modern. On the front fairing the right hand black stripe fades into green to recall the Italian flag colours.
PS. The bike got a spot in the BikeBrewers Top 10 Yamaha Virago Cafe Racers.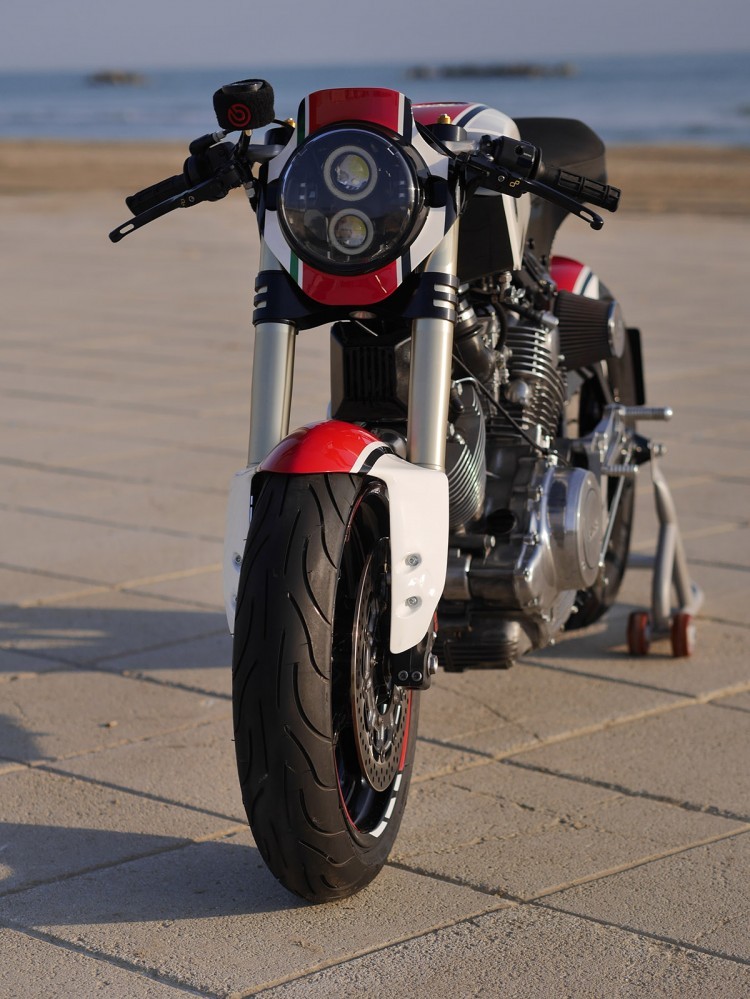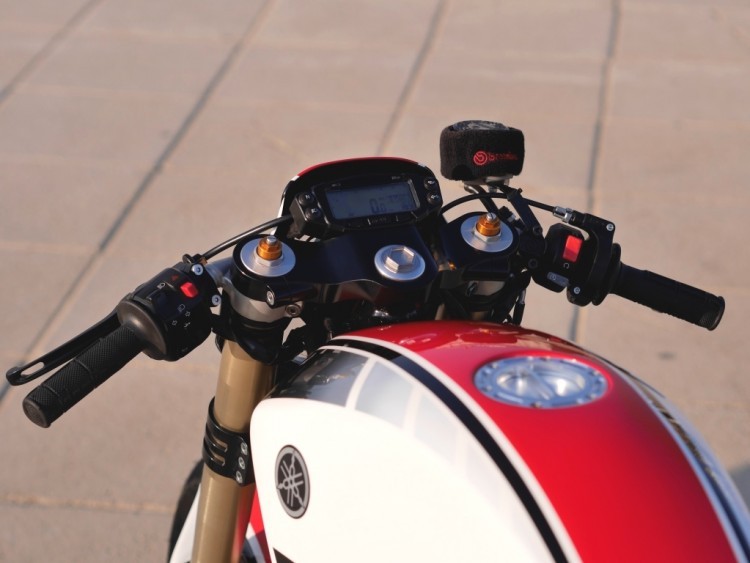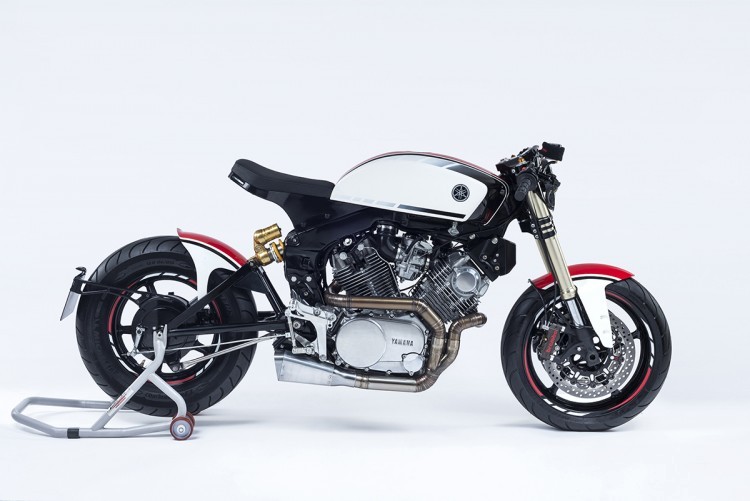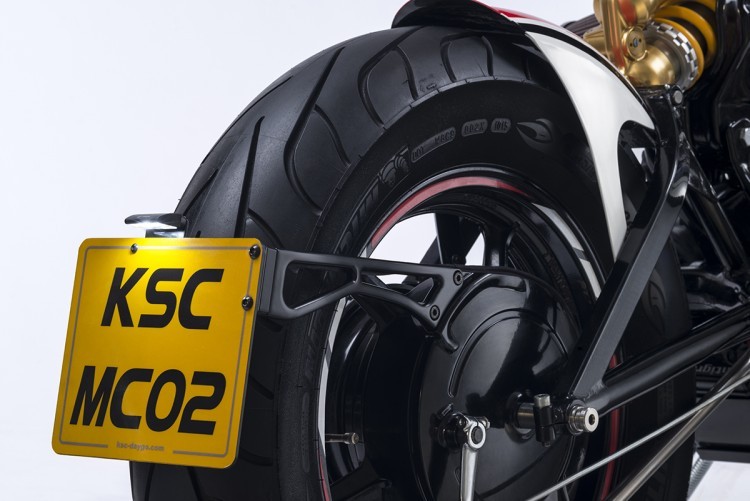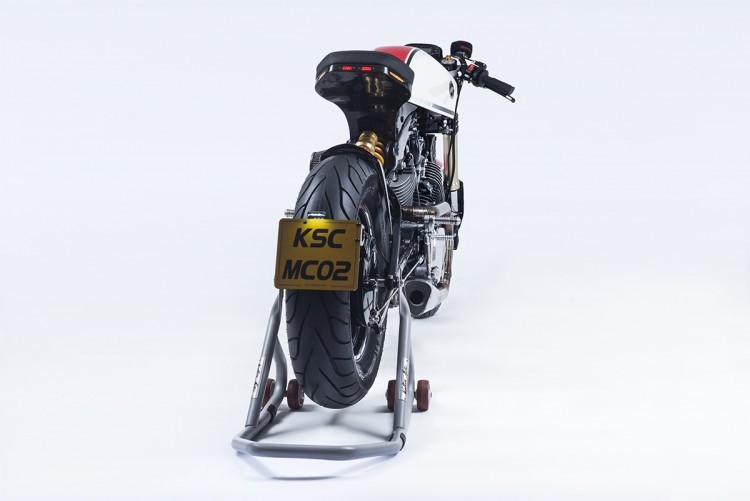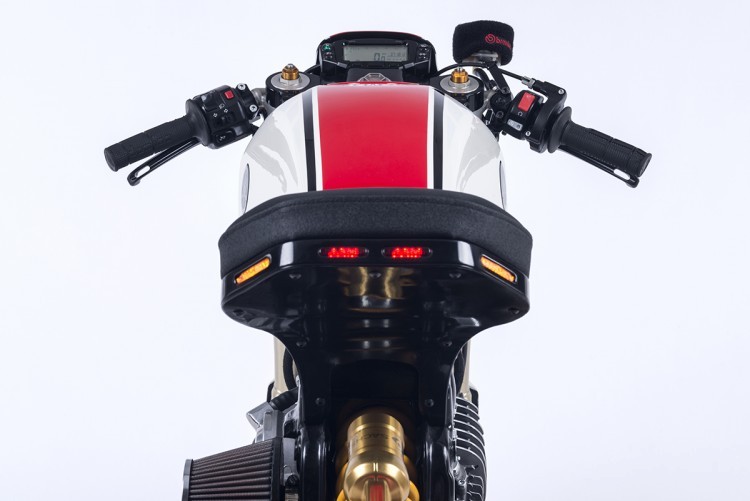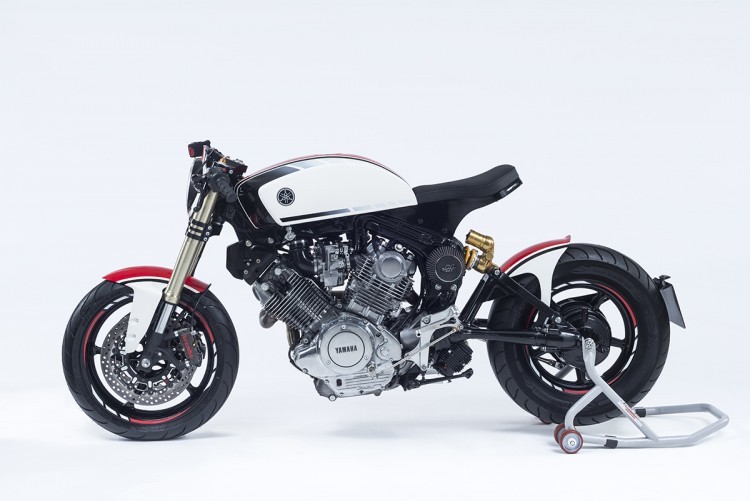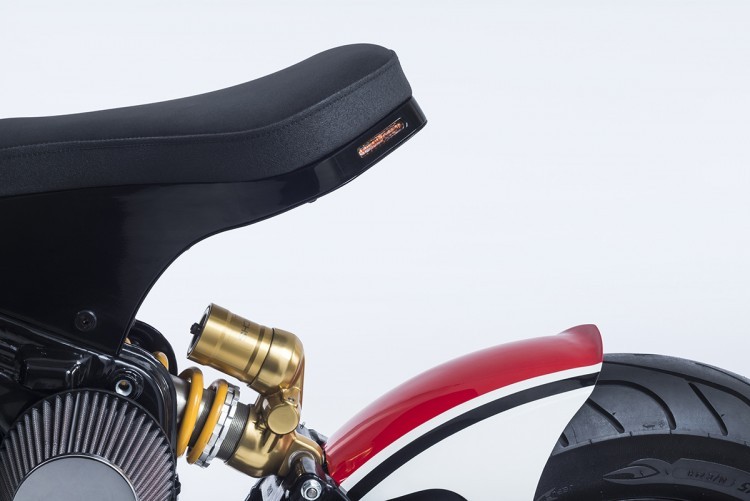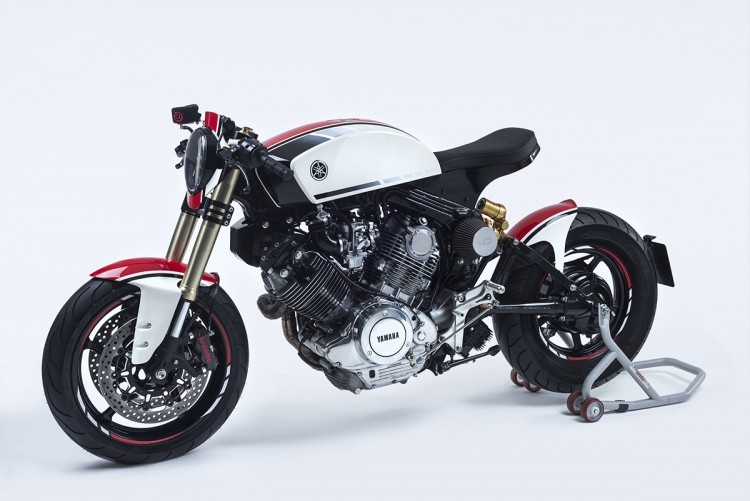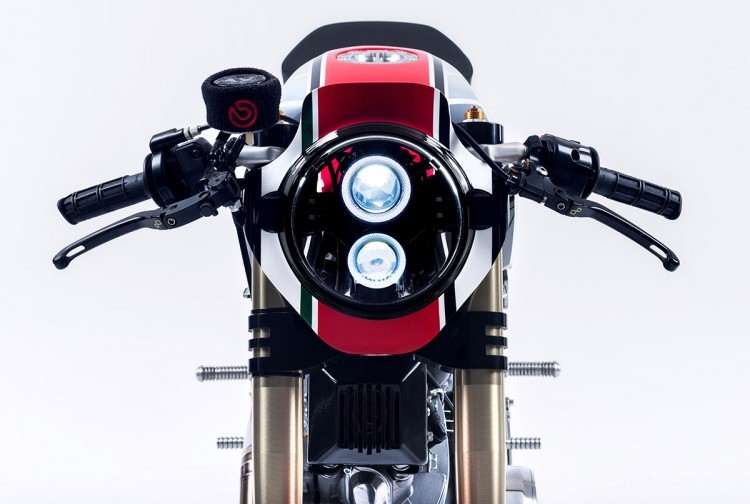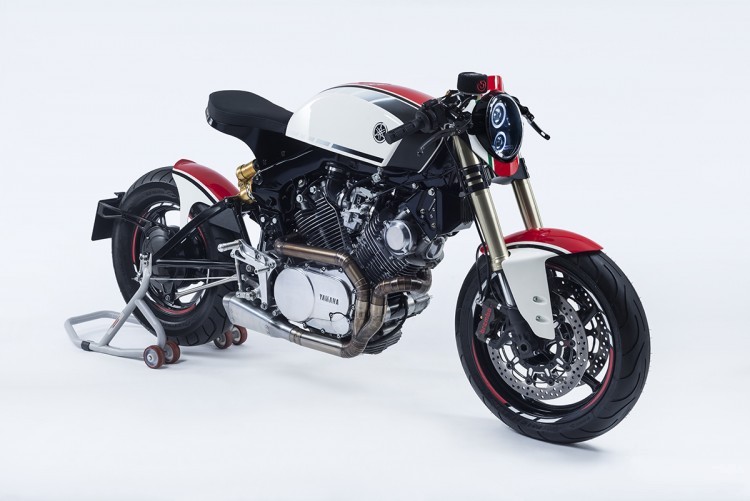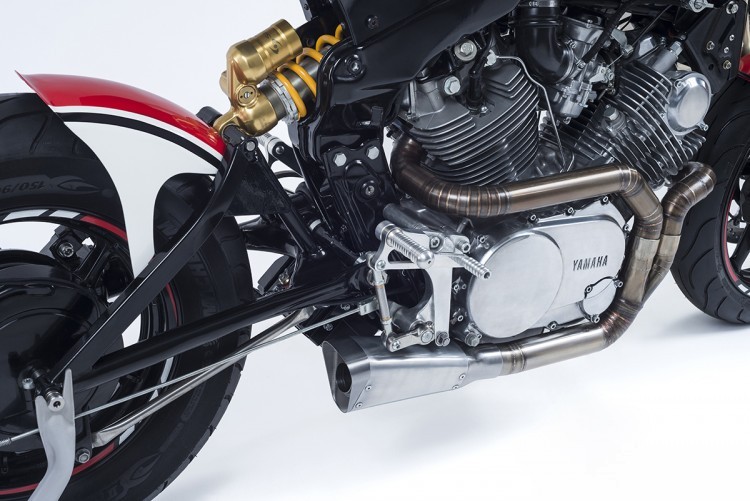 Share This Story, Choose Your Platform!
Tags