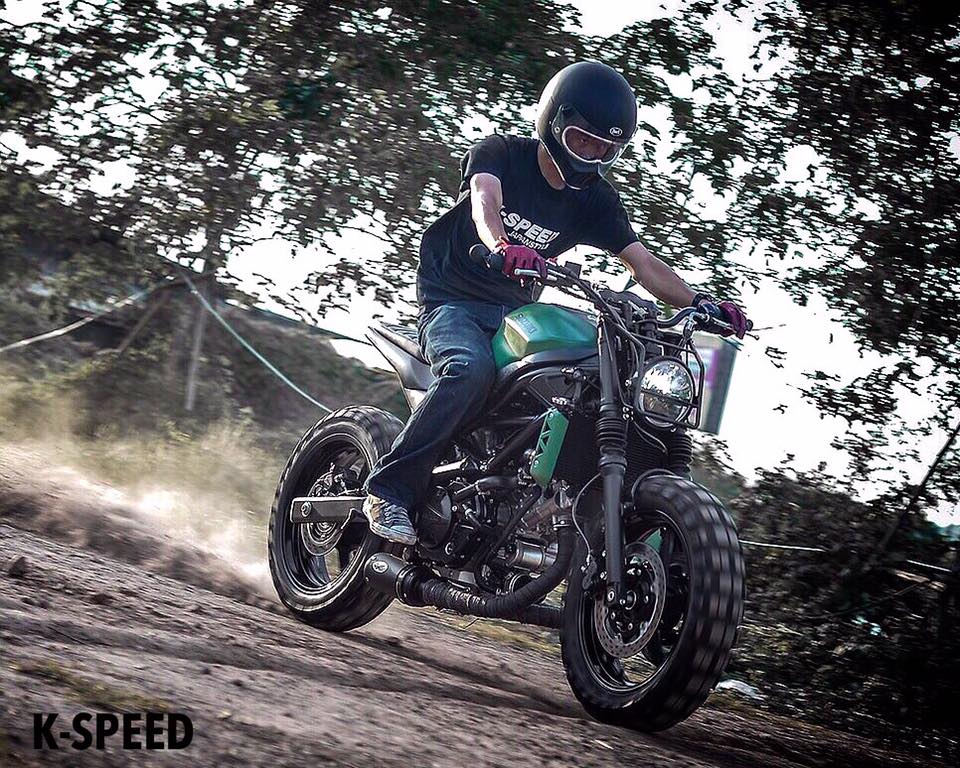 The Suzuki SV650. My first real (road legal) motorcycle. I still can remember the day that we've picked up this half-fairing, sharp-lined v-twin machine. Not a lot of power, but lots of torque and fun for rookie riders who like to have a bit more "punch" than the regular four inline machines. A real fun machine and I'm glad that Suzuki always continued the 650 v-twin, which now is called "Gladius".
The SV650 is not a regular pick for custom motorcycle builders I can remember only featuring one other SV here (Suzuki SV650 Cafe Racer by ClayMoto). But if you take a good look at the aesthetics and capabilities, it has a lot to offer as a base bike. Most builders head over to Yamaha's XSR platform but this is rather expensive if you compare it to the Suzuki. So I was really happy to find this really cool SV650 Scrambler built by K-Speed. K-Speed is a large supplier of motorcycle parts and accessories with branches all over Thailand. And luckily there also able to create amazing custom motorcycles. It looks a lot like JvB-Moto's XSR700 Scrambler (and this one)and has written "FUN!" all over it.
Unfortunately, I don't have a lot of info about the build yet, so you just have to enjoy yourself with these pictures.
PS. Don't forget to check out our Top 9 Best Custom R nineT's; K-Speeds' "Shadowboxer" is listed as #4.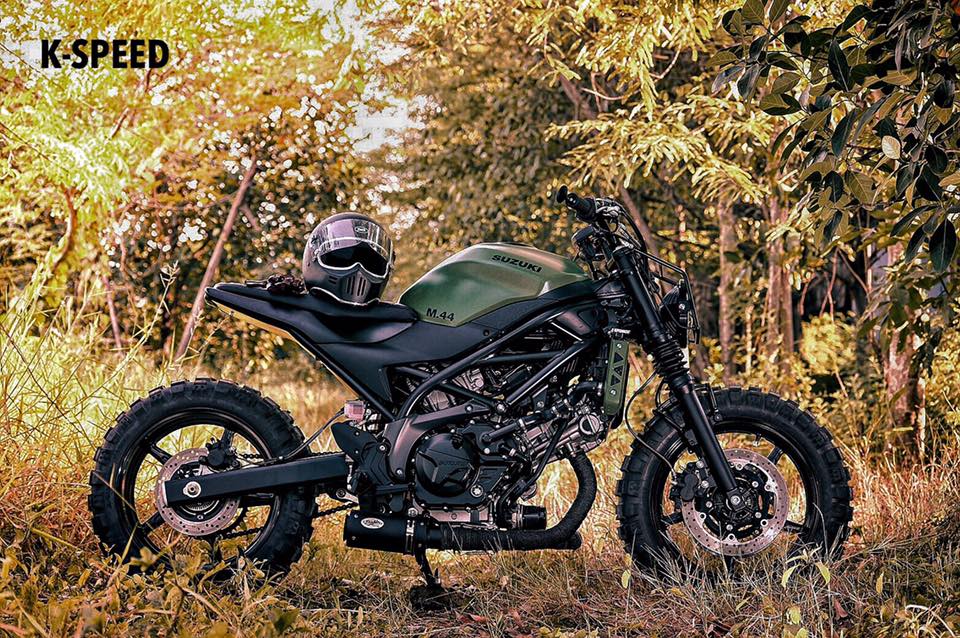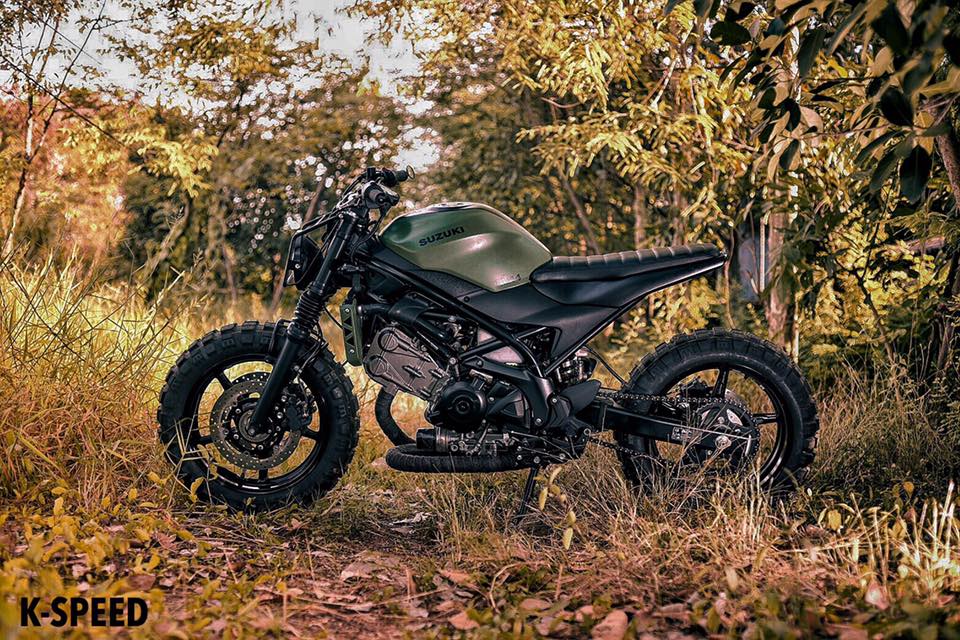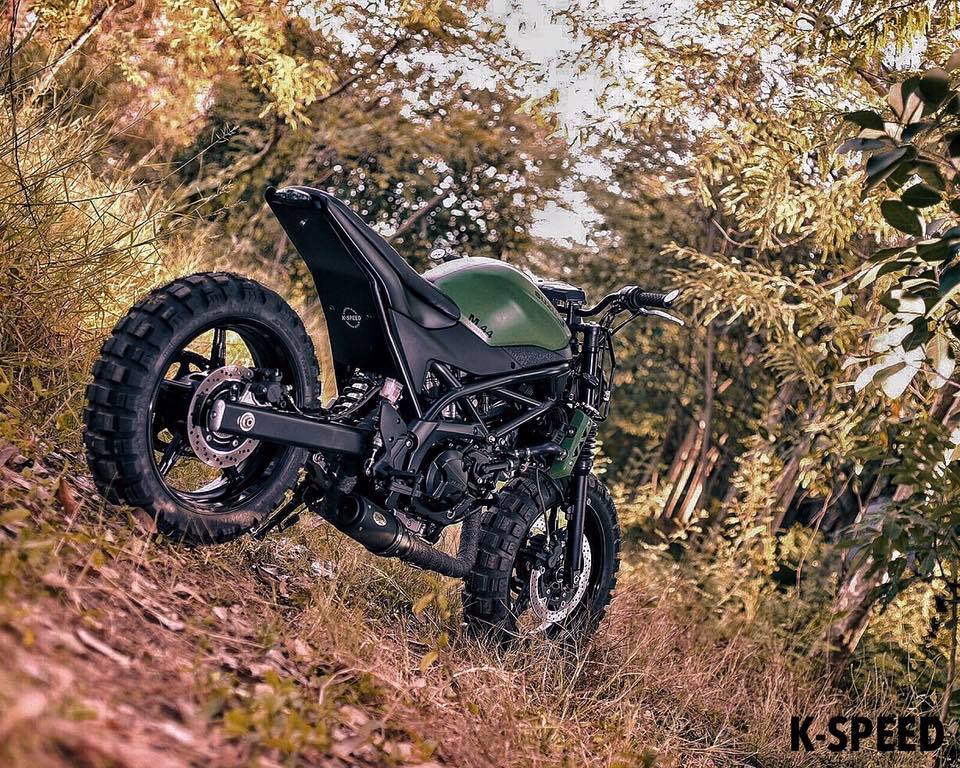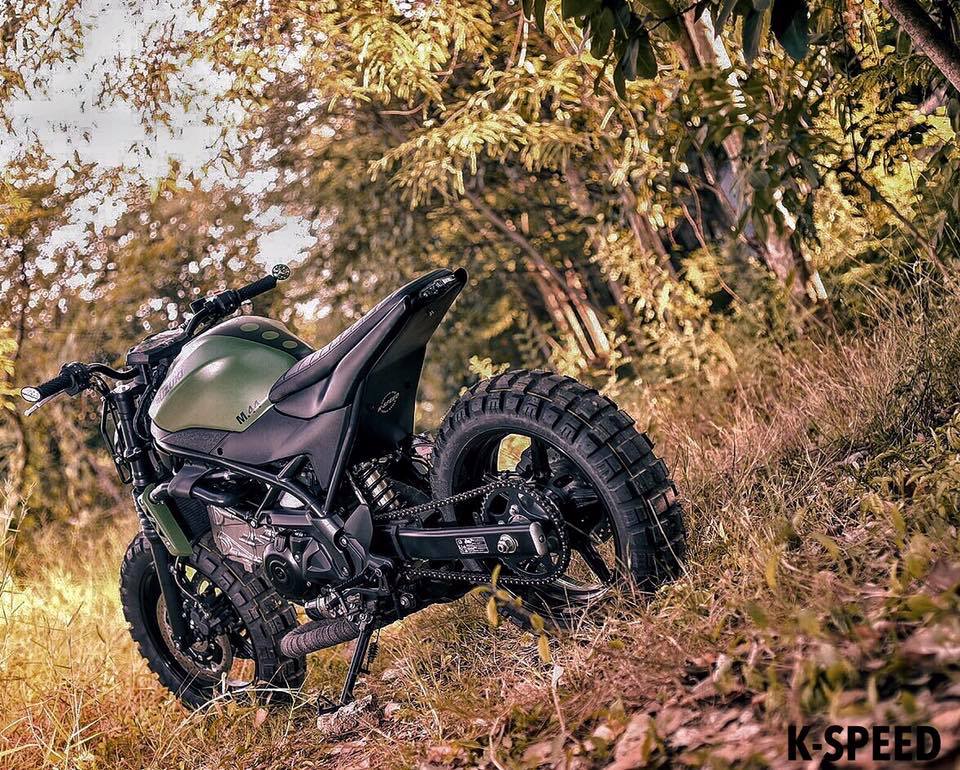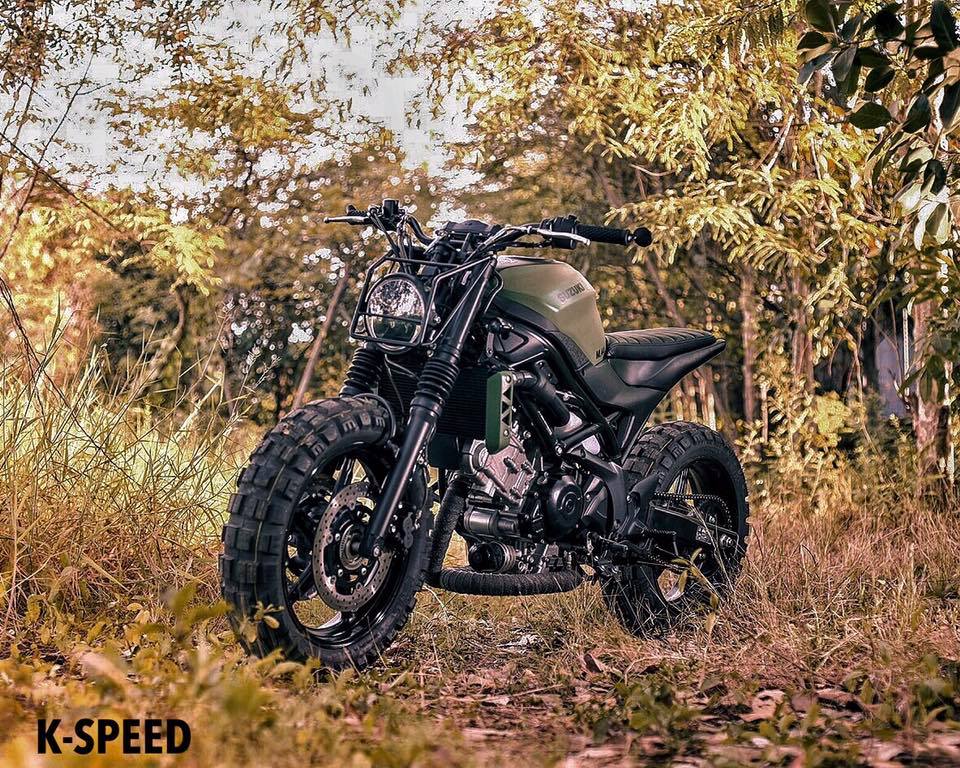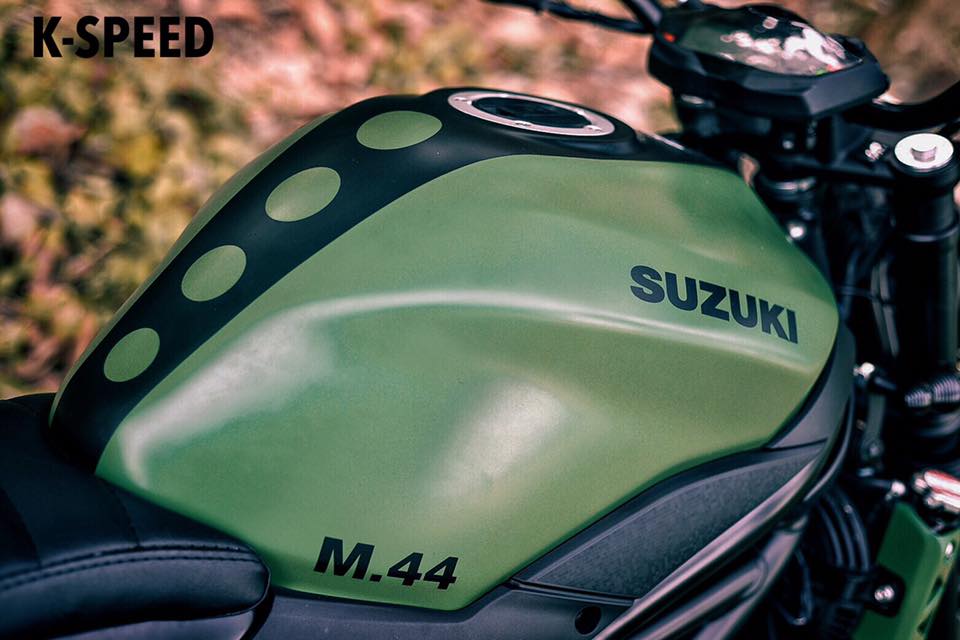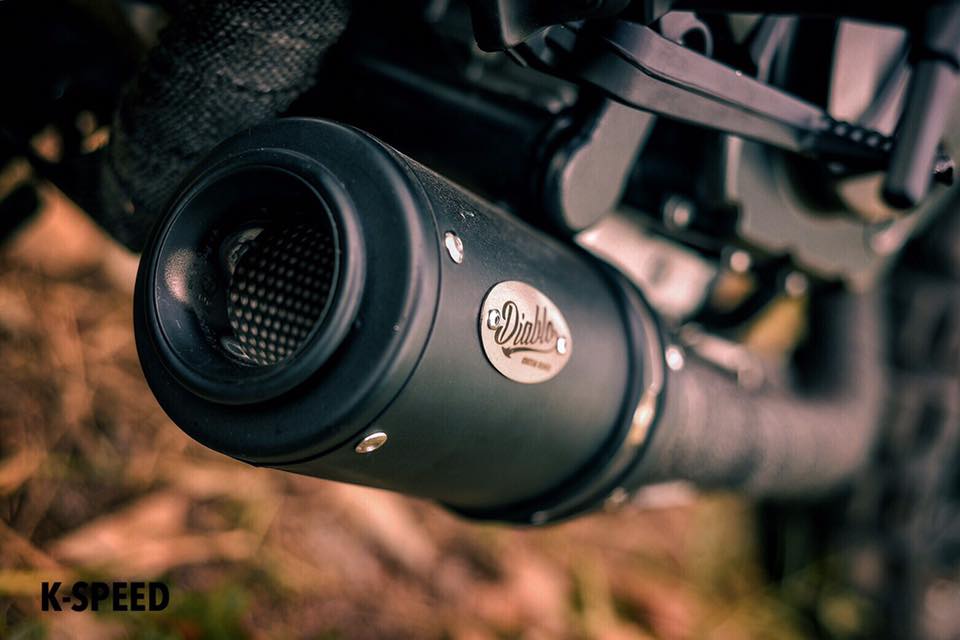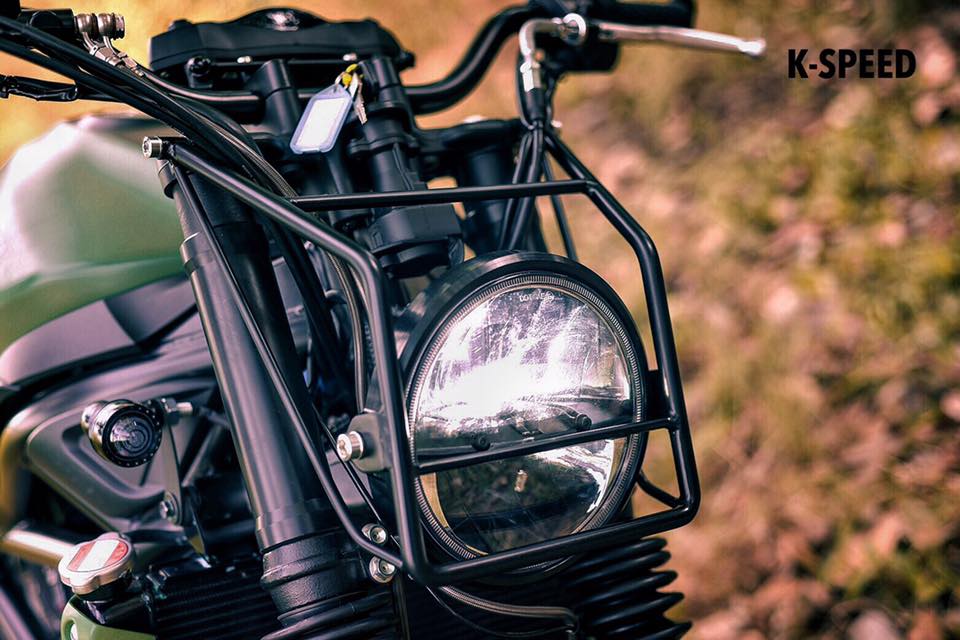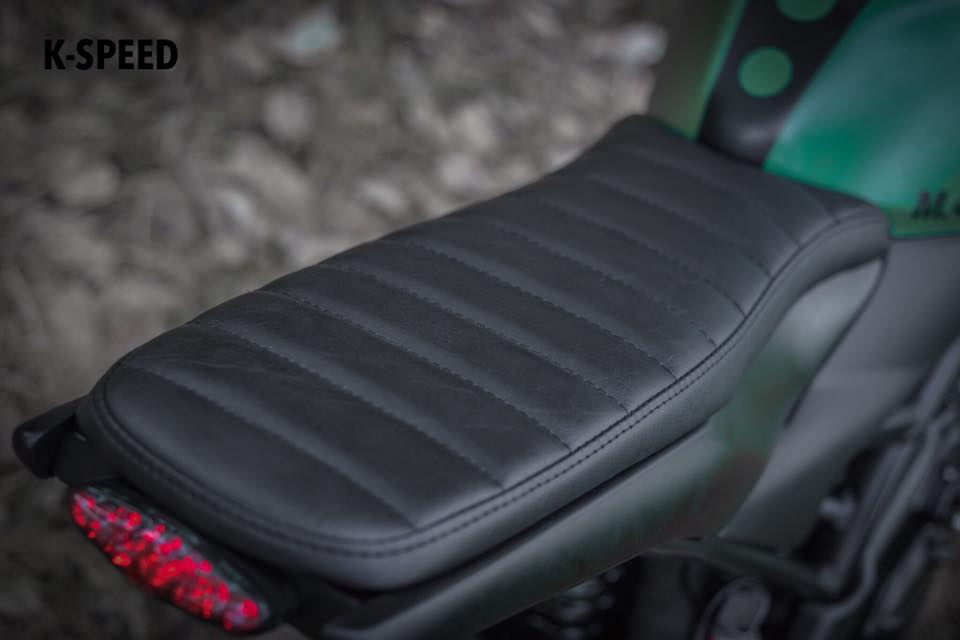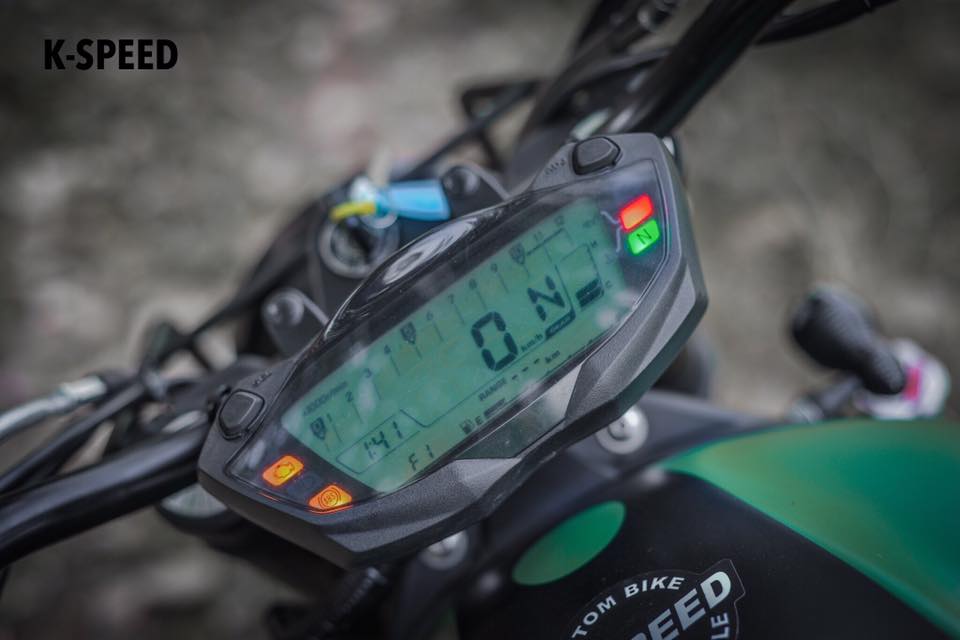 Share This Story, Choose Your Platform!
Tags