Follow us on
Facebook
,
Twitter
,
Instagram
,
Pinterest
,
Google+
,
Youtube
or subscribe to our
newsletter
.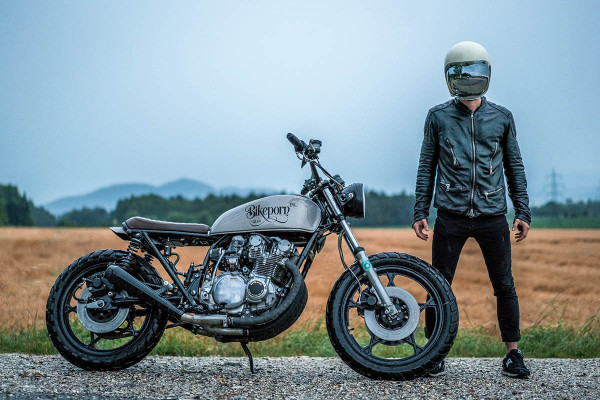 NCT Motorcycles from Austria is becoming one of those "well-known builders" and they keep producing very cool custom motorcycles. In our photo contest for "best custom of 2016", they even had 2 bikes in the Top 10. Their latest machine, a radical Ducati 848, will soon be published on BikeEXIF, but already is going viral on social media. But these high-quality pro-builds also come with a serious price tag. And that's where "Bikeporn" comes in: student Felix Sommer used to blog about vintage motorcycles under the name Bikeporn Inc. and got in contact with David Widmann, the owner of NCT Motorcycles. David and Felix decided to start working together under the name "Bikeporn Cycles" with the goal to create low budget customs. Their first project is this cool 1980 Suzuki GS550 Street Tracker called "SUE".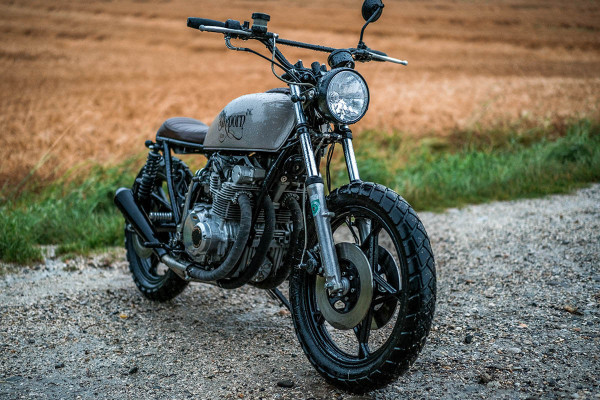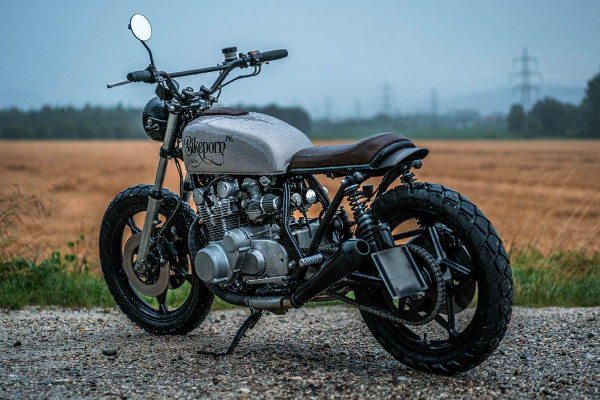 First of all the guys stripped down the whole bike, rebuild the rare frame and adapted the new (real cow) leather seat. The leather they took for the upholstery is from an old vintage sofa. After finishing the frame and the short seat pan the frame plus the rims got powder coated in black. They gave the tank a new silver color scheme and airbrushed the name "Bikeporn Inc." on both sides. The fuel cap got also covered with the same leather as the seat. The engine is still original but got a complete overhaul. For a better deep sound they replaced the old air filter and put 4 open air filters on and the 4 in 2 exhaust received some dull black pipes. The break system got new disks and the rare shock absorbers changed their color from the original red/orange to dull black to fit to the rest of the bike. To give the bike a good mixture for the road and the off-road the guys from NCT decided to put a new pair of Metzeler Tourance wheels on.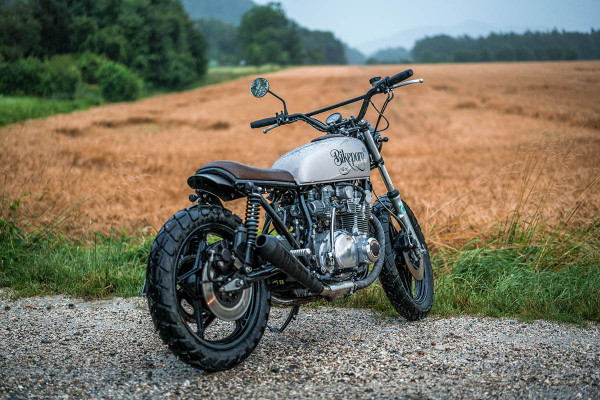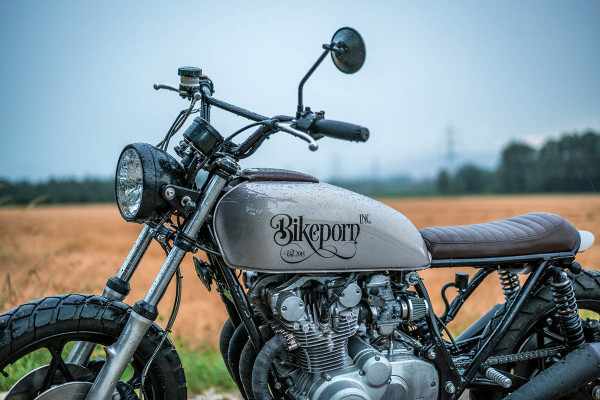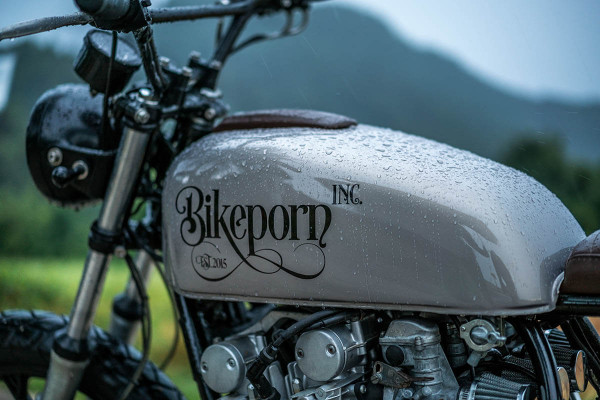 They shored a small lithium battery, which is hidden invisible under the seat and also the rest of all electric components were hidden there and under the tank. In the front and as well in the back they installed small turn signals with an included brake light at the back. The original head light got also painted in black and got a new bulb. The original handlebar got replaced by a new high handlebar from Fehling which still has it old start, light and turn signal button. SUE got a new speedometer from T&T, which is nothing special but it makes his job quite fine.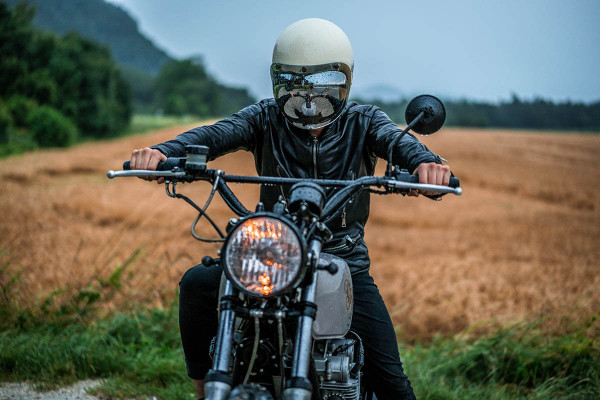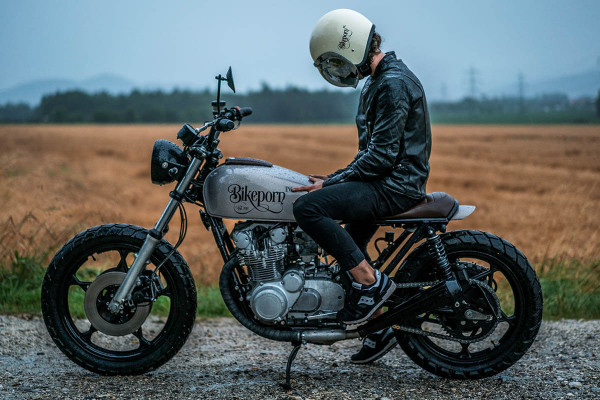 Ready to build your own low budget cafe racer? Check out this article!
Follow the builders:
Bikeporn Cycles | NCT Motorcycles
Photo's shot by Peter Pegam
Share This Story, Choose Your Platform!
Tags