Follow us on
Facebook
,
Twitter
,
Instagram
,
Pinterest
,
Google+
,
Youtube
or subscribe to our
newsletter
.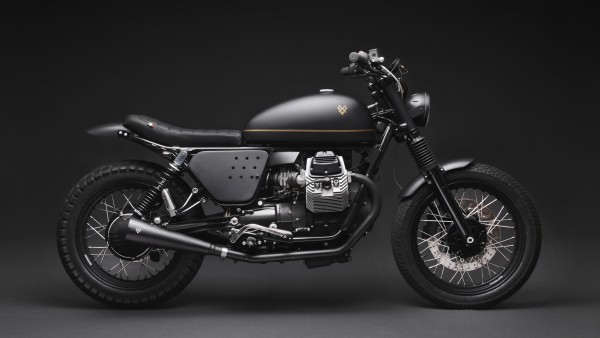 Since the Guzzi V7 in it's latest "retro" form was released back in 2008 I knew that I would own one myself some day. And now I do; I'm the happy owner of a 2014 V7 Racer. So yes, I have a slight preference on the V7…
The V7 is a very characteristic bike which is powered by the recognizable air cooled Guzzi V-twin setup. The 744cc engine puts out just under 50hp, but the combination of a low weight  (around 180kg) and the shaft drive, it certainly has a big fun factor. Andrew from Pipeburn had a clear verdict back in 2011 about the V7 Racer:
So, did we love it? Hell yes! Haven't you been paying attention? […] Who needs amore, drugs, and rock 'n' roll when there are bikes like this to ride. Well OK, maybe we'll keep the amore. Pipeburn recommended.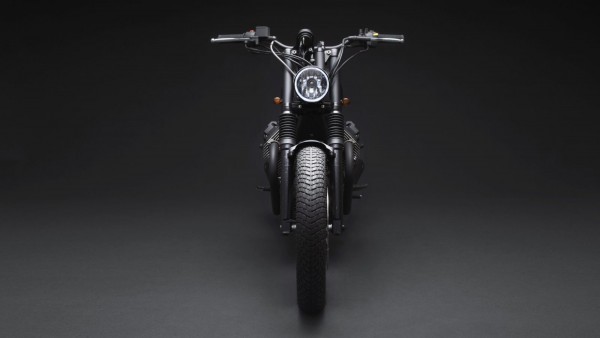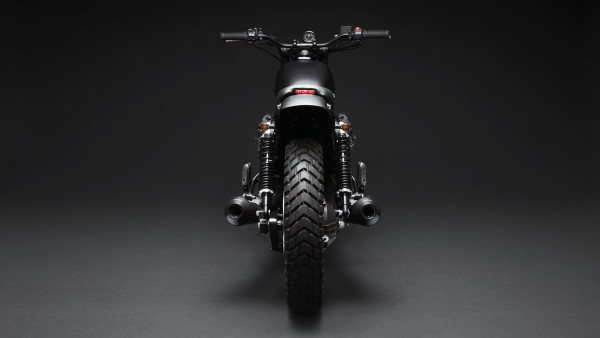 The V7 is a great base for customization and offers tons of options to personalize. Most builders "go café" with the V7 (probably inspired by the V7 Racer and it's history), but some guys like to take it the other way (like Moto Strada with their V7 II Custom). This Guzzi V7 Scrambler is built by Venier Customs from Italy.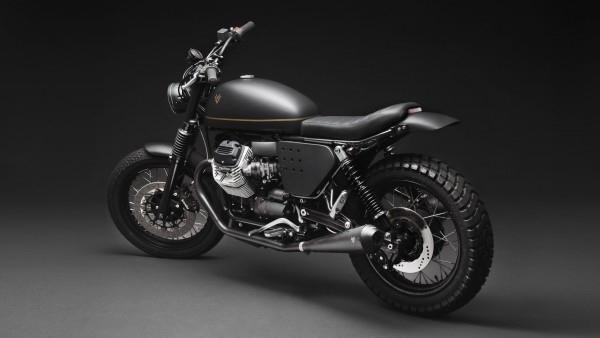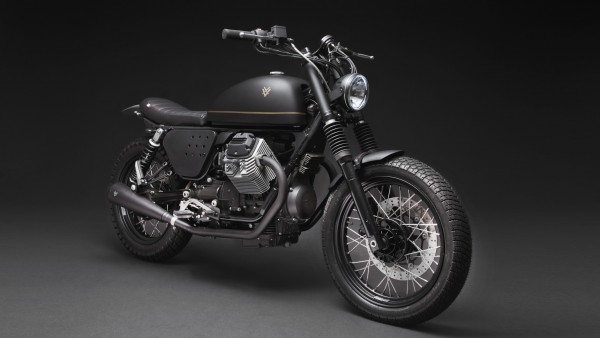 Owner/builder Stefano Venier, former product designer, calls his off road bikes "Tractors" and this built is called "Tractor #4". This Guzzi V7 Scrambler looks totally different the V7 Special that rolled out of the factory in 2011, but the modifications are not extreme (it also looks a bit like Tractor #2).
Custom (aluminum) bodywork by Venier
Fuel tank
Side covers
Seat pan
Front fender
Rear fender
Seat & upholstery
Other mods:
LED brake light
LED headlight
GPS speedo
High rise handlebars
Grips
Mufflers (by Mass Moto)
Ikon rear shocks
Tires: Golden Tyre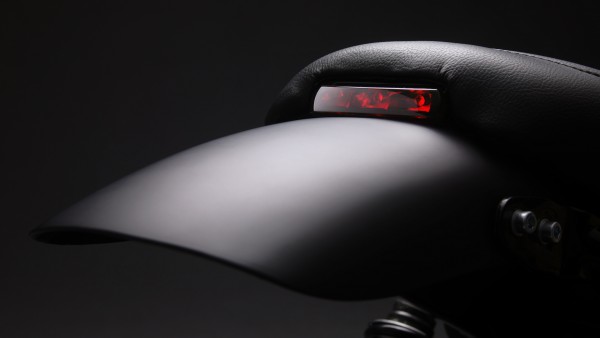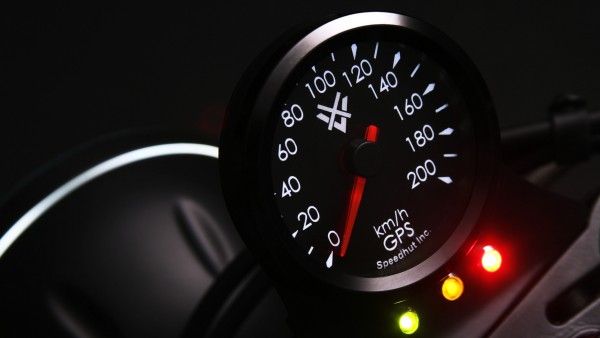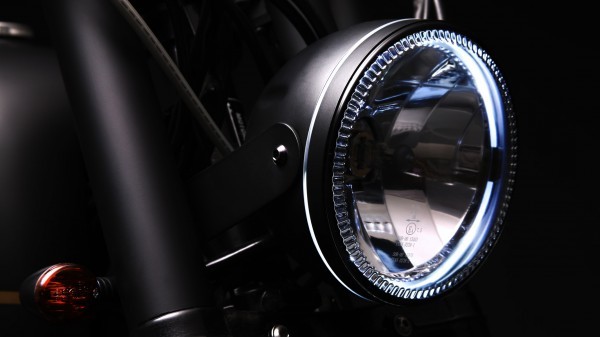 Follow Vernier Customs:
Share This Story, Choose Your Platform!
Tags