Follow us on
Facebook
,
Twitter
,
Instagram
,
Pinterest
,
Google+
,
Youtube
or subscribe to our
newsletter
.
Yes! A new build from our Dutch fellows of Wrench Kings! Last year they've shown us what they are capable of with their cool Honda GL500 Café Racer and this time a Kawasaki Z650 is turned into a cool bratstyle bike.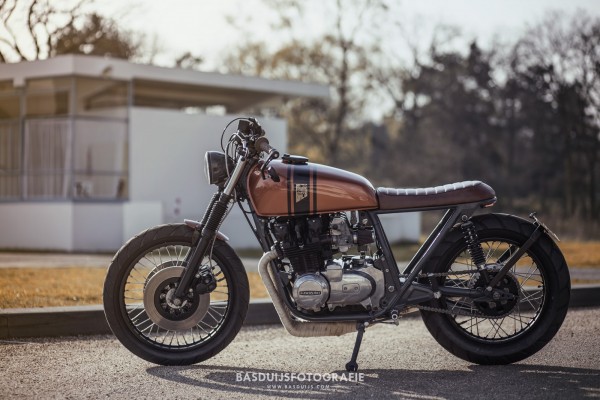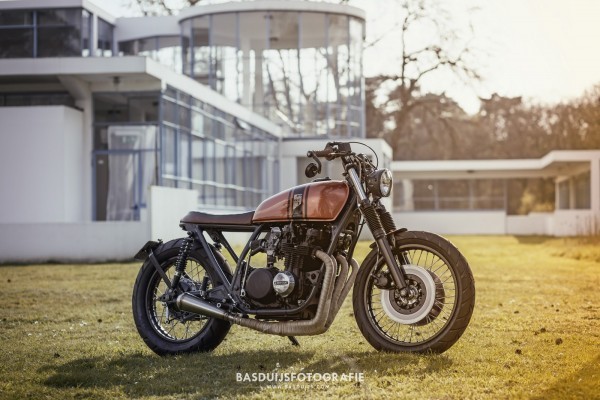 It started with a small question from one of their clients: "could you do some small mods on my '78 Z650?". Hell yeah! But why not do the whole bike? Ok! So the owner brought in 5 crates of parts…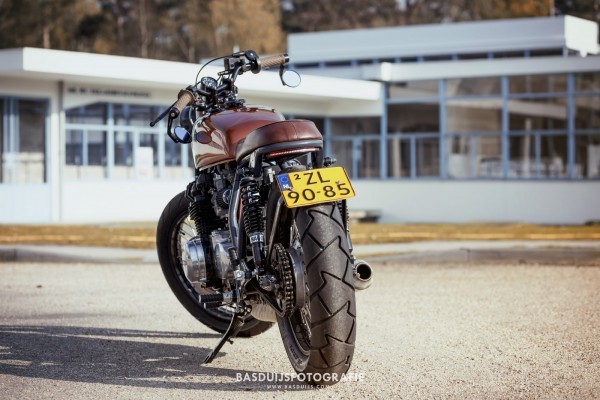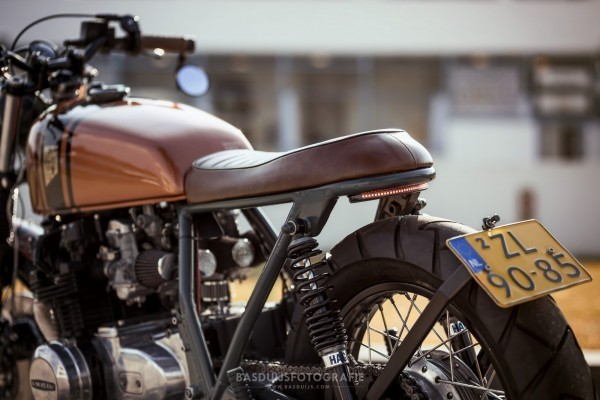 The previous owner chopped up the bike and tried turning it into some kind of chopper and used a lot of steel. So getting this Kawa back to something rideable took some time.
Most important thing was to create a ride that is road legal and practical for normal use.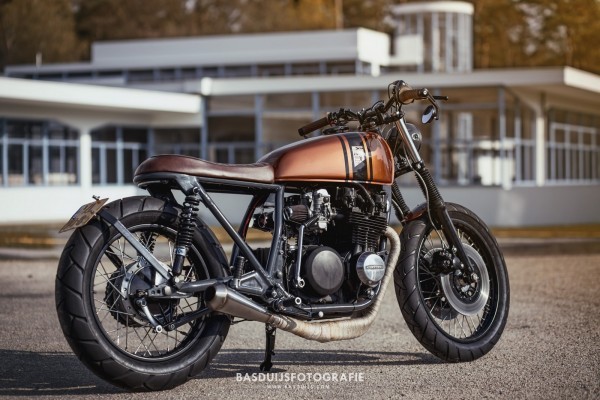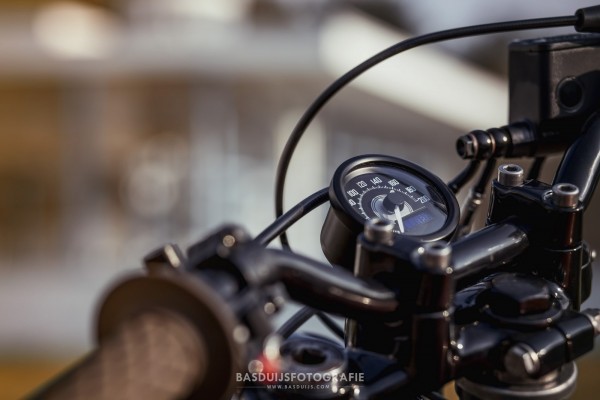 List of mods:
Frame and subframe powder coated in glossy gray
Handle bars, triple tree and all brackets are powder coated in glossy black
Blacked out engine look with new bolts everywhere
Custom sunset orange metallic paint job on the gas tank
Relocated side stand bracket and a new side stand
Relocated foot pegs (Tarrozi) with custom brake and gearshift link system
Tarrozi passenger foot pegs
Stainless steel, Dutch made exhaust damper
White exhaust wrap
Relocated electronics (new wiring loom with new waterproof connectors)
Custom (bolt on) battery box above the engine
Led ring head light
Daytone Velona speedo
"Hidden" rear light (led strip with rear light, brake light and indicator lights)
Very small indicator lights in front
New handle bar
New Biltwell grips
Brembo brake pump
New clutch lever
New seat
Bar end mirrors
Continental Trail Attack 2 tires
And of course a general service (New oil, filter, brake pads, brake oil, fork oil, etc.)
Kawasaki Z650 Bratstyle gallery
[su_custom_gallery source="media: 2947,2945,2944,2943,2939,2938,2937″ link="lightbox" title="never"]
Follow the Kings:
Image credits: Bas Duijs 
Share This Story, Choose Your Platform!
Tags