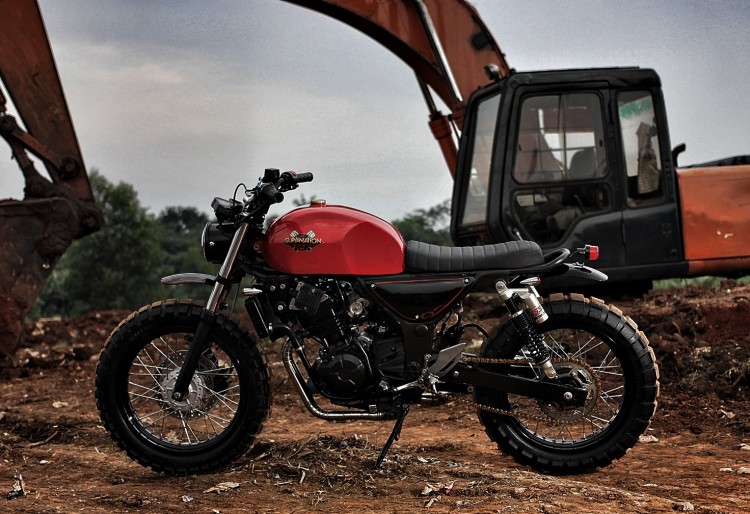 It's been a while since I've featured a bike from Danny Ariyanto, the owner of the Indonesian Studio Motor. Danny has built a lot of custom motorcycle the past few years and he worked on a wide variety of machines. From a small Vespa to a big fat Harley-Davidson; Danny can work on anything. But if you take a good look at his work, you see that a lot of his customers come in with small displacement machines. Pretty obvious; in Indonesia, it's common to get your ass from A to B on a cheap and efficient way. Nevertheless, Donny can turn these cheap (and often rather ugly) machines into something that stands out. Take a look at the bikes I've featured earlier here. His latest project is based on the small Kawasaki Z250. This tiny machine shares the platform with the more sporty Ninja 250 (which recently served as a platform for a cafe racer built by Mr. Ride). But the stock bike contains a lot of plastic and looks a bit futuristic, and fits in perfectly in today's lineup from Kawasaki. But we're not here to talk about stock bikes, aren't we? Donny wanted to bring the Z250 back to its bare essentials with a raw edge which resulted in this cool looking Z250 scrambler.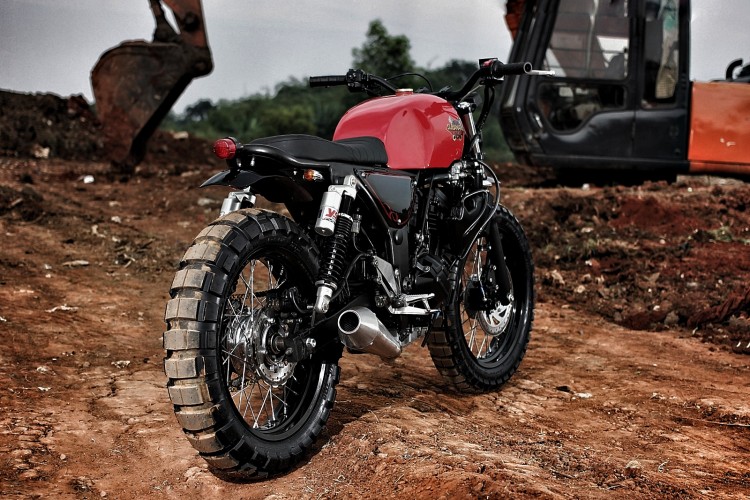 The frame is pretty much standard with only a customized subframe to shorten the overall look and bodywork. He went for an all-black color scheme with a little gloss. The original fork is re-used with a set of new, progressive springs.  To align the rear end, he upgraded the rear suspension with a set of adjustable YSS G-Series shocks. To get rid of the all-plastic-look, he removed most of the bodywork and hand-crafted a completely new gas tank with cool vintage knee dents. The custom leather seat matches perfect in the new design and together with the scramblerish rear fender, the bike looks a lot more agile and fun. To give the rider a feeling of more control, Donny mounted a wide handlebar. The bulky headlight unit was also ditched and replaced with a small 5″ aftermarket DRL headlight and the front also got a custom-made fender.
And luckily Danny also ditched the two most ugly parts of the machine: the casted wheels and huge stock exhaust. The wheels are replaced by TK Japan rims (18X3.00 and 18X3.50) and wrapped up with a set of Shinko E804 Big Block tires (120/80-18 & 150/70-18). The exhaust system is also fabricated by Donny. All and all the result is a cool, small and humble scrambler which looks a lot better than the original plastic monster… One thing I don't get is why he used that ugly, OEM-blue oil filter… :s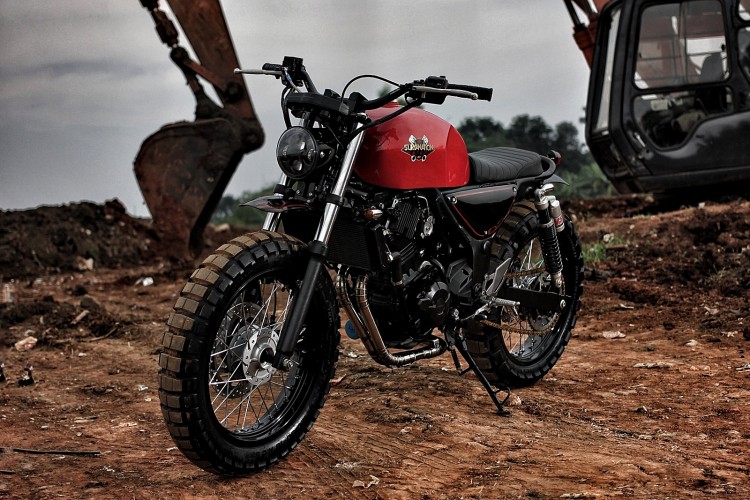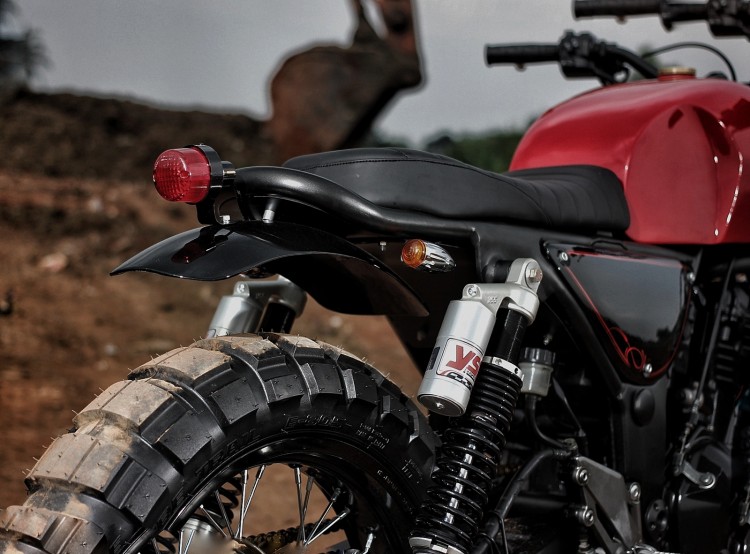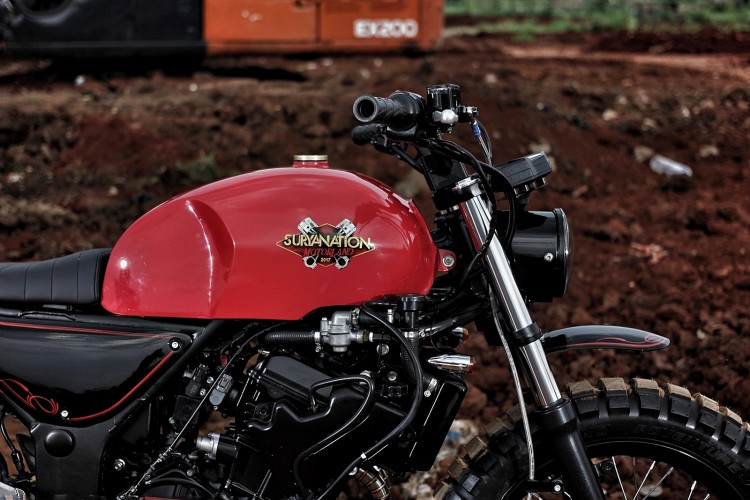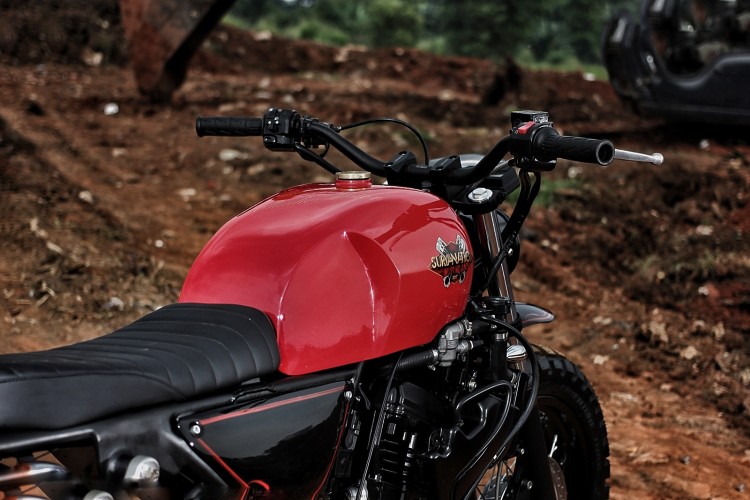 Share This Story, Choose Your Platform!
Tags