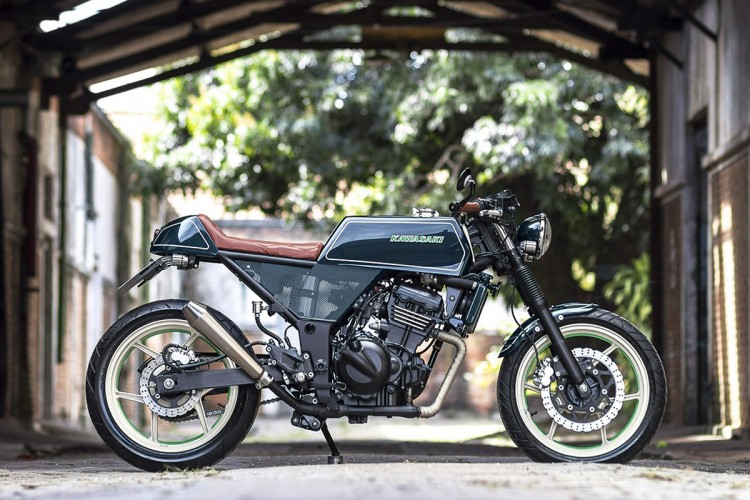 Picking a full on modern race bike as a donor for building a vintage looking cafe racer project can be a slippery slope. But Flavio Vanna and Fabio Mattioli, founders of Brazil-based workshop Mr. Ride, took this challenge and transformed a 2011 Kawasaki Ninja 250 into this beautiful café racer. Flavio was in Tokyo for an internship at Cherry's Company, a high-end custom motorcycle shop owned by legend Kaishiroh Kurosu. Once back in Brazil, he wanted to start his own unique motorcycle project, based on something that isn't mainstream.
Brazil is a very difficult country to build custom bikes since the law and extreme import taxes make it very expensive to get parts into the country. So they've fabricated most parts from scratch like the fuel tank, fenders, sub frame, side plates, speedo housing a lot of brackets.
The most challenging part was to modify the frame to create that typical café racer stance. The box shaped fuel tank, which is inspired by the old Kawasaki's transforms to a nice round shape in the back of the seat. To highlight the beautiful lines of the bike they've added some vintage looking lines in the paint scheme.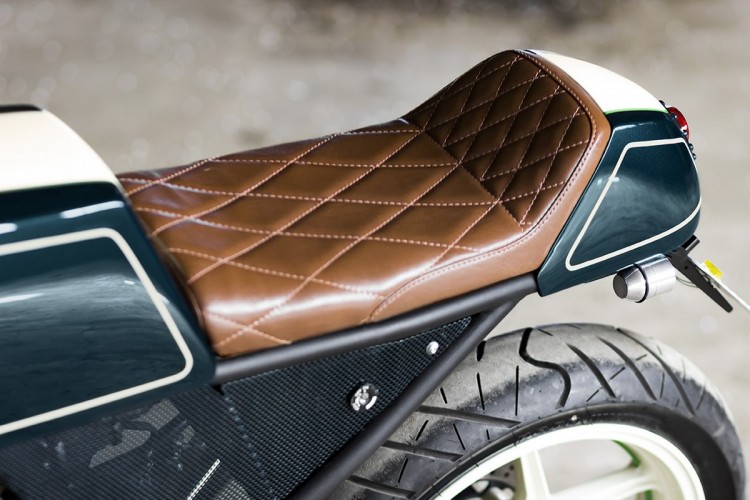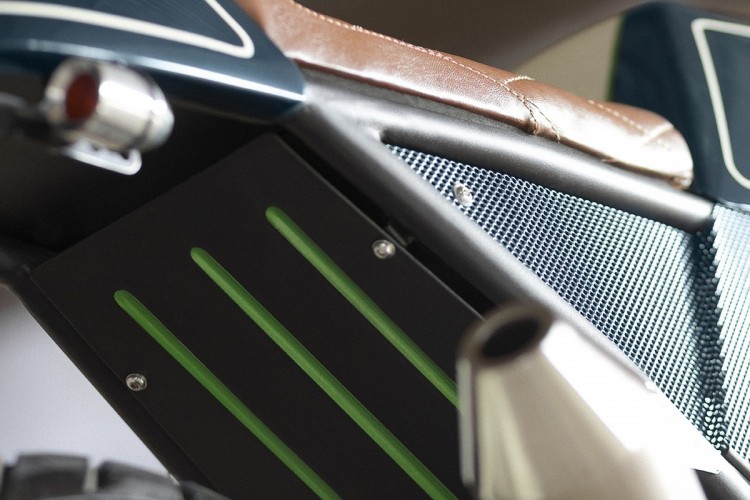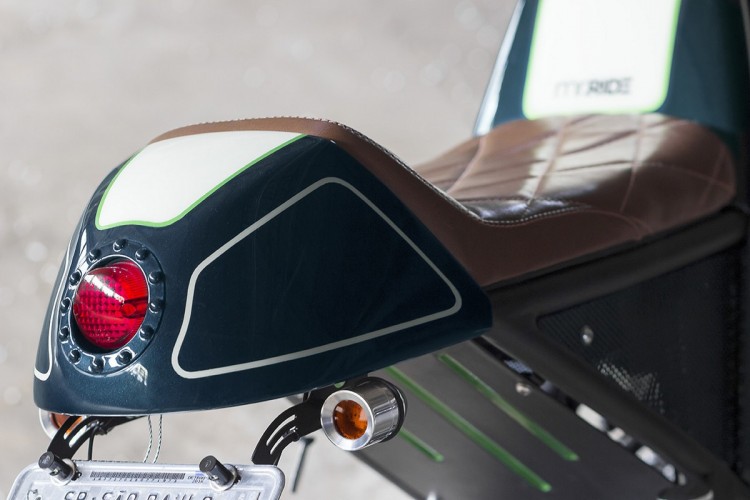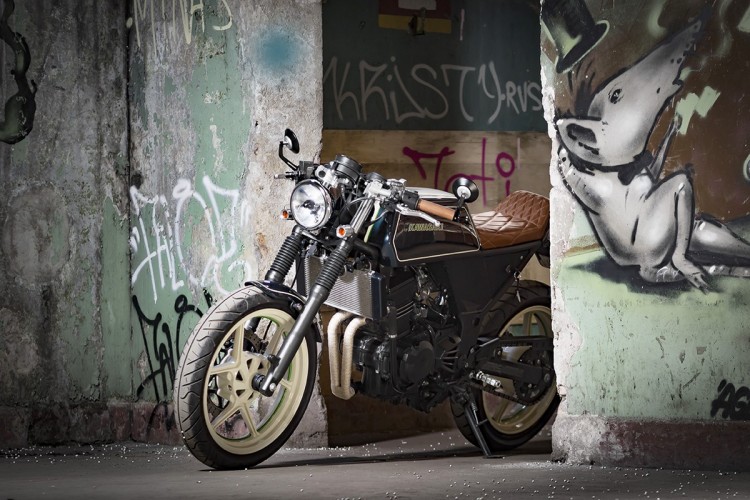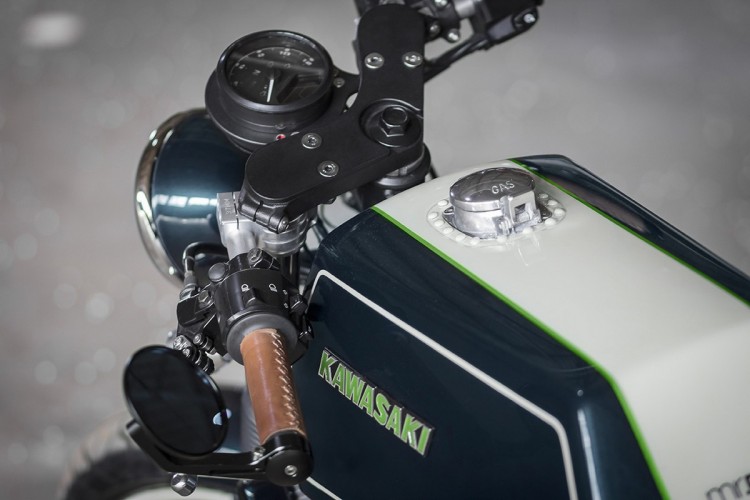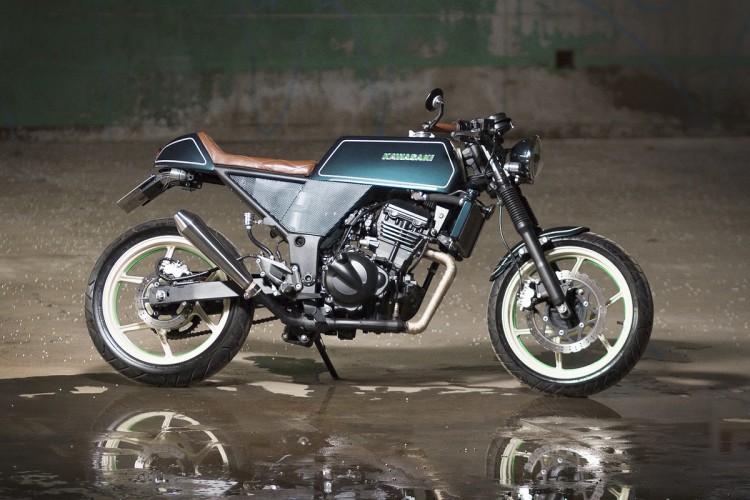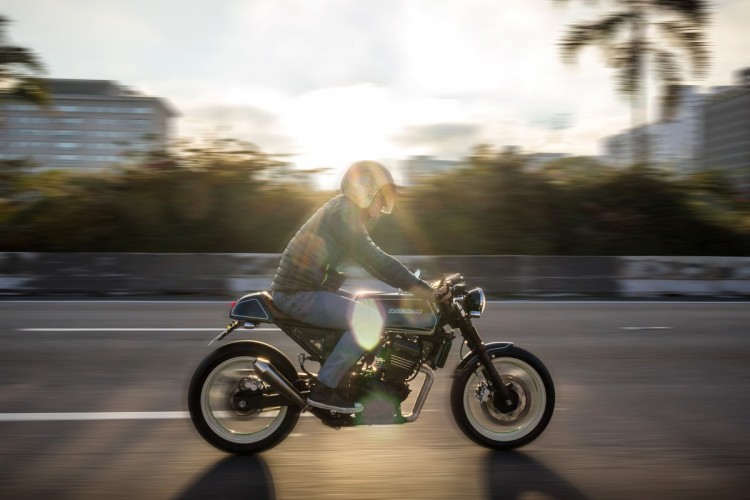 Share This Story, Choose Your Platform!
Tags