Follow us on
Facebook
,
Twitter
,
Instagram
,
Pinterest
,
Google+
,
Youtube
or subscribe to our
newsletter
.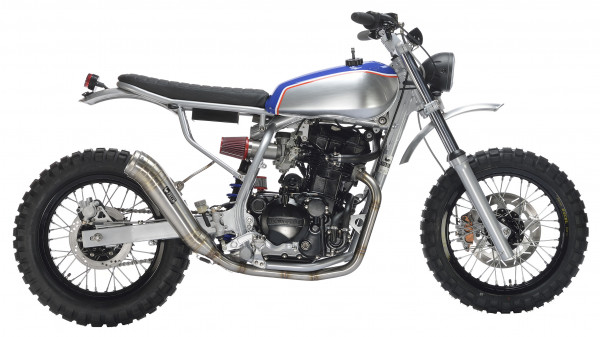 The Kawasaki KL650 is one of those "rocks" in the Kawasaki line-up. Introduced in 1987 and still running strong with only one major update back in 2008. A bike built for a straight purpose: reach every possible outback on two wheels with one massive 651cc single cylinder engine in between. The latter is one of the most fun things: the liquid cooled engines puts out 37hp on the rear wheel with a huge amount of torque. Next to some serious, heavy-duty, off track tasks, the KLR is a great base to great other cool things. Like most of us know: motorcycling is all about freedom. The French Antoine Florio, founder of "Felix Garage" had the word freedom all over his head when building this Kawasaki KLR650 Scrambler: a bike built for road and off-road freedom that is simple, easy, versatile and seductive.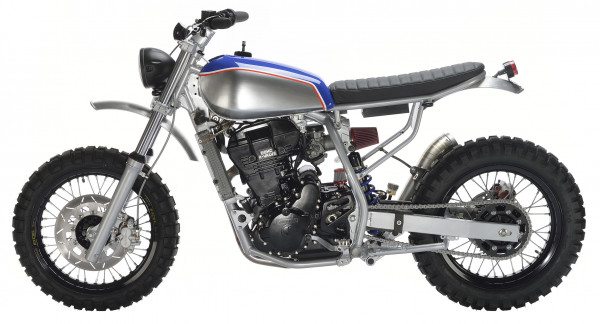 The '95 KLR650 was sourced and stripped in order to create this "freedom machine". The engine got a complete overhaul in order to get it back in shape. They've ditched all the plastics and a smaller gas tank of a XT500 was placed to give the bike a more agile look. The rear frame is shortened to fit the custom leather seat from Vincent Bouffort. New Excel rims with Continental TKC tires give the KLR650 Scrambler some serious off-road capabilities. The electrical system is built around the MotoGadget M-Unit in order to keep everything as simple as possible and a lot of smaller parts like the handlebar, footpegs and indicators come from Rizoma. A custom GP exhaust is put in place in order to scream out the effort of that big single cylinder. Of course the machine got a new paint job.
What I see is a cool looking, lightweight machine that's up for some real fun, both on and off the road. Absolute FREEDOM!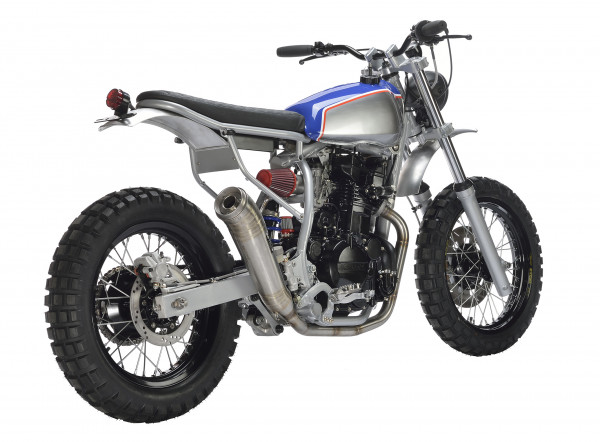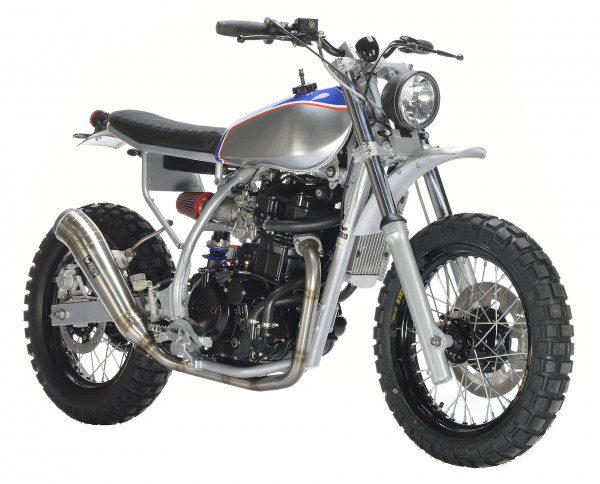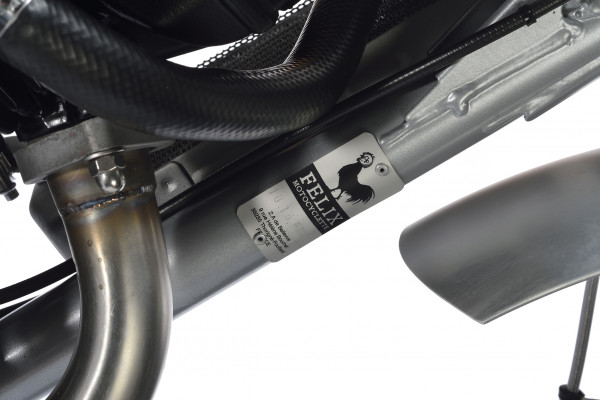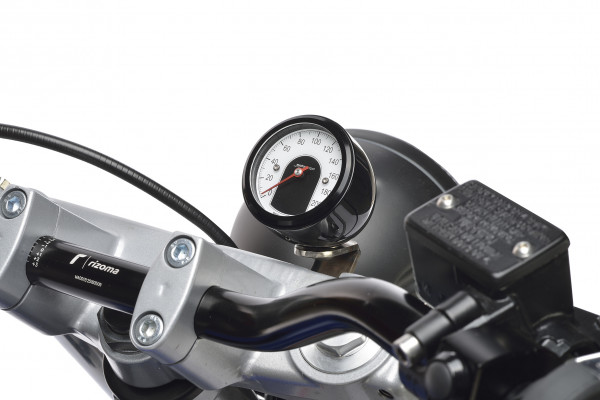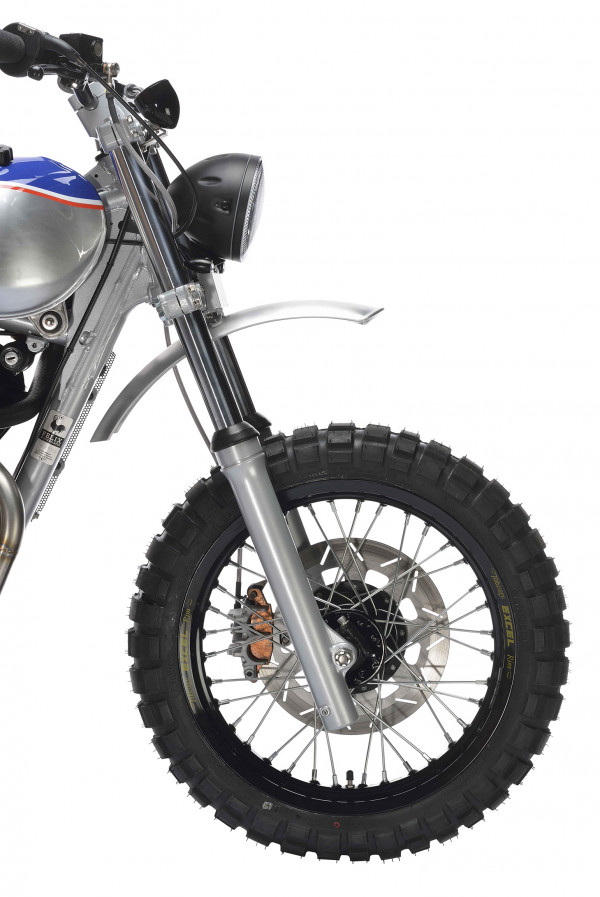 Share This Story, Choose Your Platform!
Tags