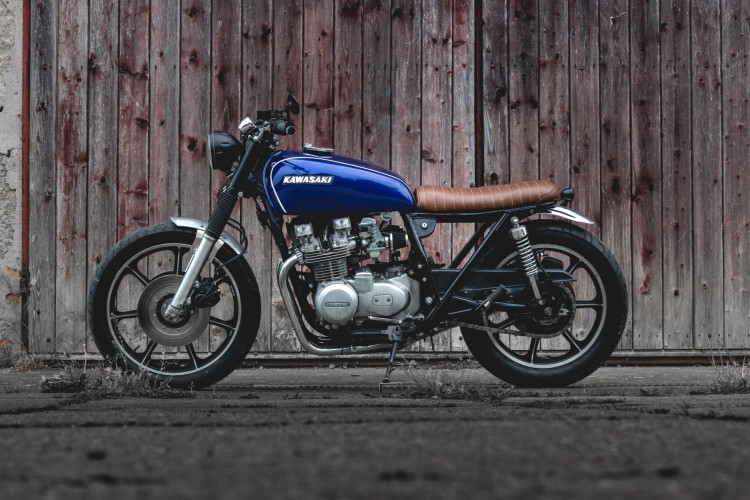 Back in November 2016, I've posted this beautiful Suzuki GS550 by Kaspeed Moto. A perfected restored and slightly modified ("restomod") cruiser built by a father and his two sons. Father Karsten Dressel is the mastermind and the two sons are both highly skilled professionals: one has a degree in mechanical engineering, the other is a technical modeler in the automotive industry. Together they share the love for motorcycles and with their complete set of skills they can work on all sorts of aspects that are involved in building custom motorcycles like 3D computer design, machine operation, custom engineering and servicing tasks. Their aim is to build unique, fascinating bikes that are affordable too.
They were lucky to find a customer with a pretty nice 1978 Kawasaki KZ650. This customer (a doctor) bought the bike and did some basic modifications on his own. But after some struggles with the bike, he decided to get some help from Kaspeed. He had a clear vision of the concept and they created a plan for the bike. Together with their experience and resources, they've created a retro brat style bike with a modern twist.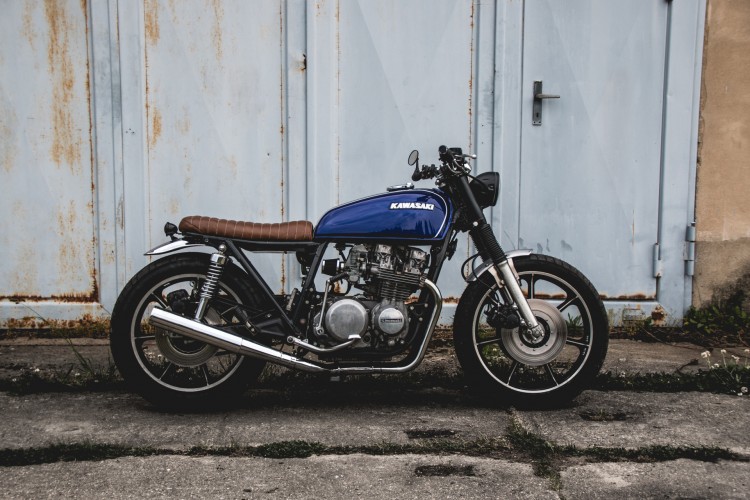 One of the most important goals was to keep the authenticity of the original bike. So the modifications on the bike are minor, but it still is a real one of a kind machine. On the last image, you can see the difference between the original KZ650 and Kaspeed's version.
The brown leather seat stands out before the black frame for a retro look. The original gas tank gives the bike the wanted old school look. The new electronic components like lights, blinkers, tachometer, and battery add a modern touch to the motorcycle. The boldness is created by the black painting of the forks, triple clamps, frame, and wheels. The fork boots and well-sized headlight add to this style as well. The bike is fully road legal in Germany, where the regulations are pretty tight. You can read about all the modifications in the included list below.
KZ650 Brat Modifications:
Custom fabricated rear frame hoop
Cleaned out frame and electronic boxes placed under the seat
Relocated ignition switch in the frame triangle
Lightweight lithium-ion battery under the seat
New brat style seat with custom upholstery
cone air filters and ultrasonic cleaned, rebuilt and tuned carbs
LSL handlebar + fitting rubber grips
LSL fluid reservoirs
New rear brake caliper and position
Stainless Steel Braided Brake Lines
Acewell tachometer located where the ignition switch was sitting
Aluminum fenders and custom mounting
New matte black retro headlight
New black tail light and black Motogadget m-blaze pin bilkers
custom license plate holder
Motogadget m.blaze disc handlebar blinker
Fork boots installed
Original gas tank paint to preserve patina and retro feeling
Follow Kaspeed: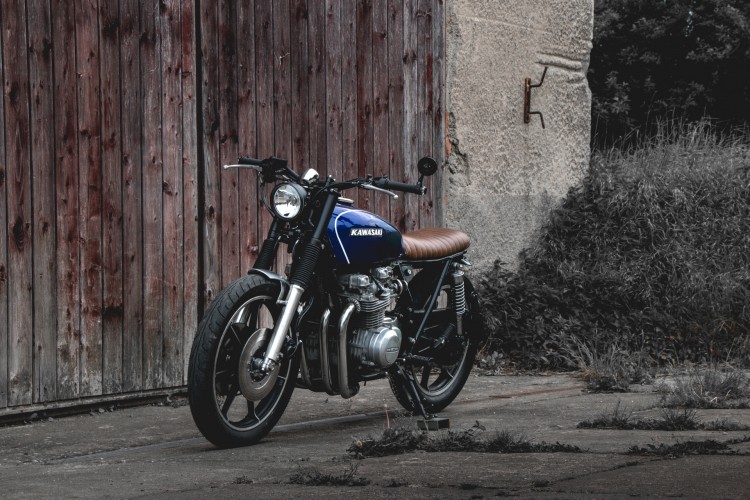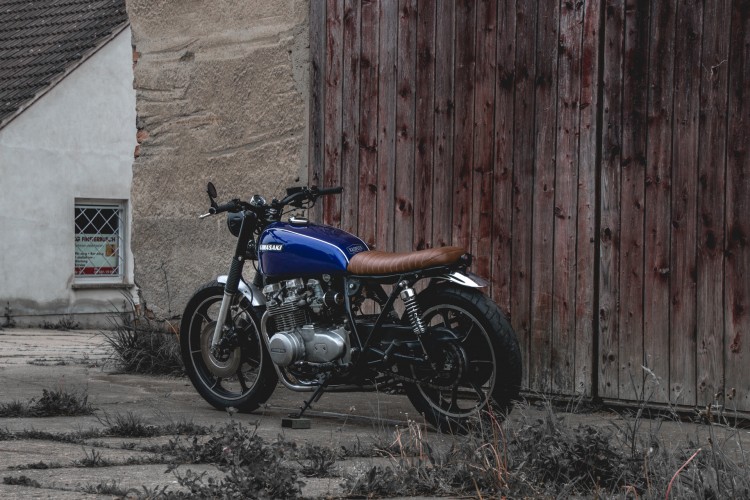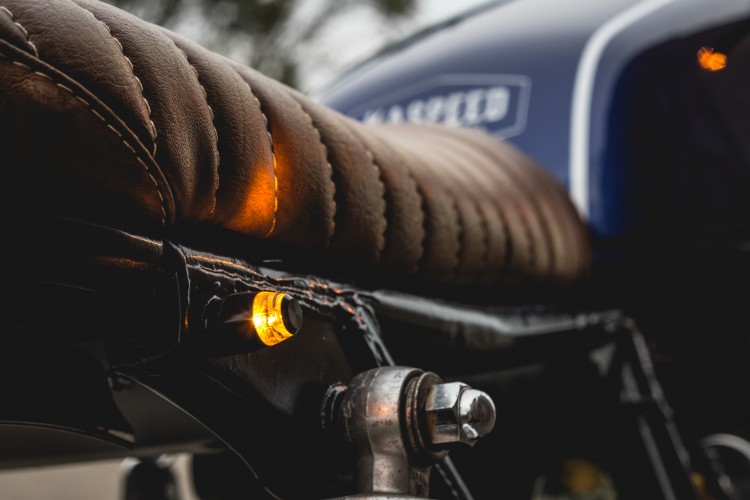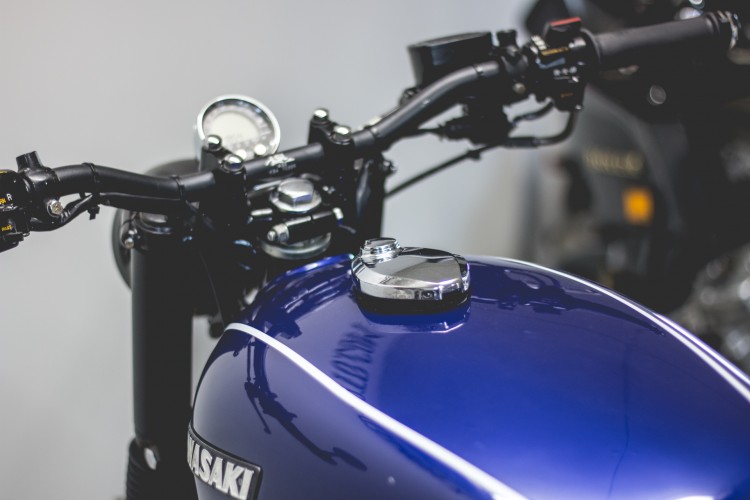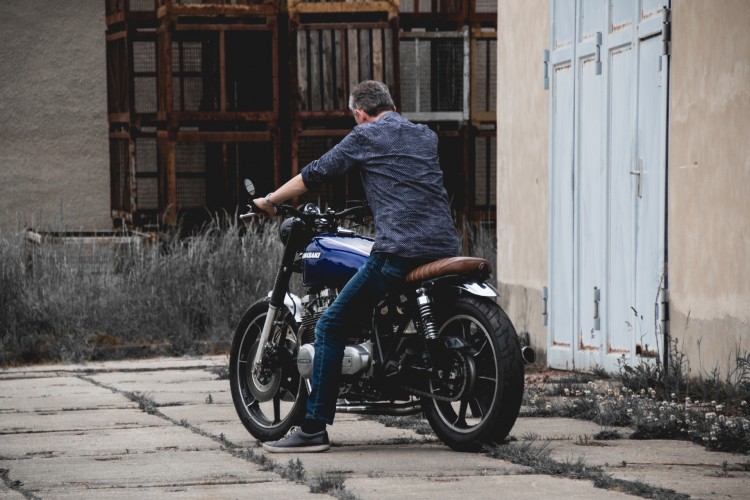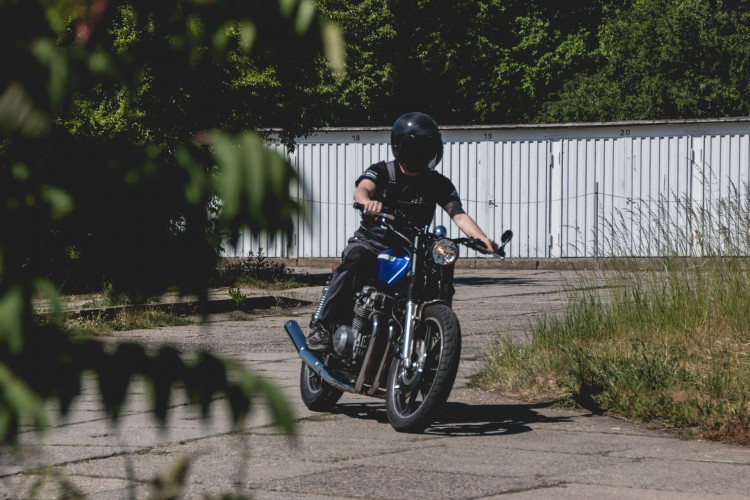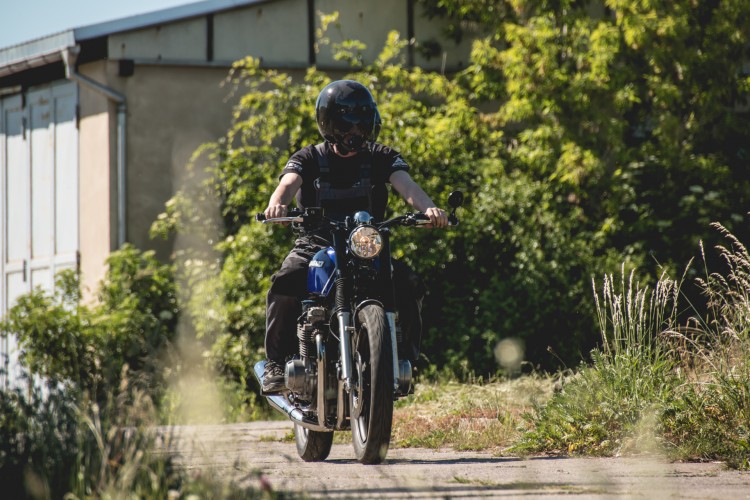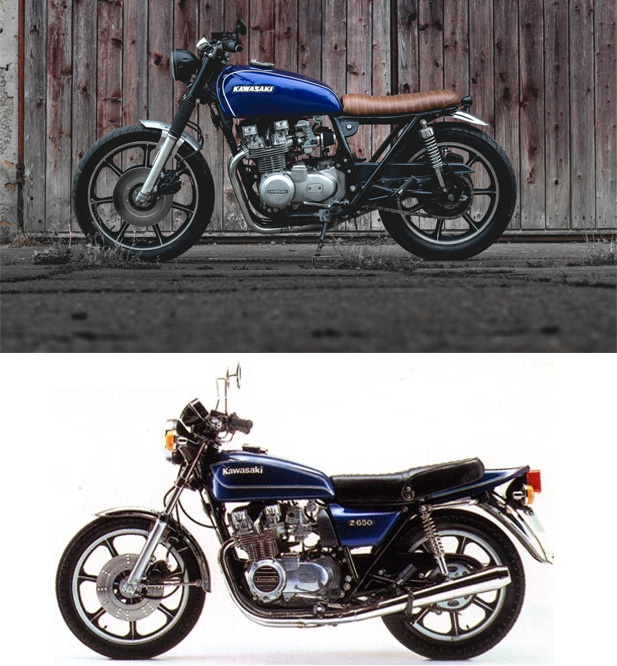 Share This Story, Choose Your Platform!
Tags