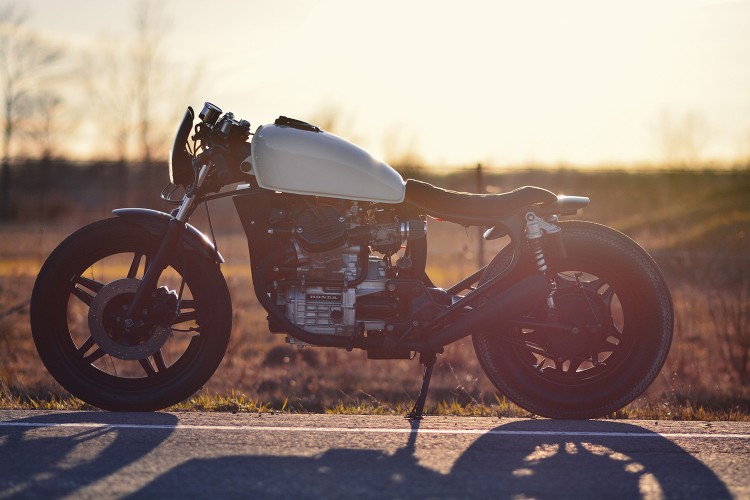 The Honda CX500 remains of those base bikes that keeps builders inspired. During the last three years, I've featured dozens of them. To be honest, in my opinion, there is one bike standing out for me, and that is still Sacha Lakic's version. Nevertheless, this is a seriously costly machine. But to customize a "poor men's Guzzi", you don't have spent thousands of dollars. Enter Cameron Sault, founder of Sault Built located in Wainfleet, Ontario, Canada (an hour south of Toronto, Ontario, Canada). Cam is a young, deaf artist who loves the familiar vibration of an engine in operation, and the smell of gasoline floating through the air as the machine takes you somewhere new. In addition to building beautiful machines, he is also passionate about custom furniture building and metal sculpting. An artist at heart, Cam's unique visions drive him to create custom and one of a kind projects all by hand.
Since the Sault Built Garage opened in 2014, Cam has been working on some creatively challenging projects that would barely allow him to leave the garage. To Cam, this is his ideal situation, as sitting around when there is an ongoing project is a foreign idea to him. So, enough about him. Let's talk bikes!
Ever since Cam found this grimy 1980 Honda CX500 bike in the tiny shed (which had been sitting in there for a little over a decade), he immediately purchased it without a second thought. He had a great vision for this bike build and wanted to transform it into a brat and cafe racer mix. From the front to the end he chopped the gauges, handlebar clamp, rear section, airbox, battery holder, and both fenders. Once the CXwas "naked" he had to sit and memorize every part of the floor and table, which gave him more ideas for the build. He ended up chopping the fender making it shorter, hand-built a rear fender with a microstrip LED light underneath the rear fender, hand-built front, and back micro LED signal lights, added a hand-built battery box with an 8-cell antigravity battery underneath of the bike which you may see in the photo, and hand-built mini fairing just above the headlight system. Installed the clip-bars, speedo, LED headlight, new suspensions, front tire (Avon Speedmaster), rear tire (Firestone Deluxe Champion), pod airs, custom solo seat by Triple K Upholstery.
Follow Sault Built:
Website | Instagram | Facebook
Photo Credits: William Henfield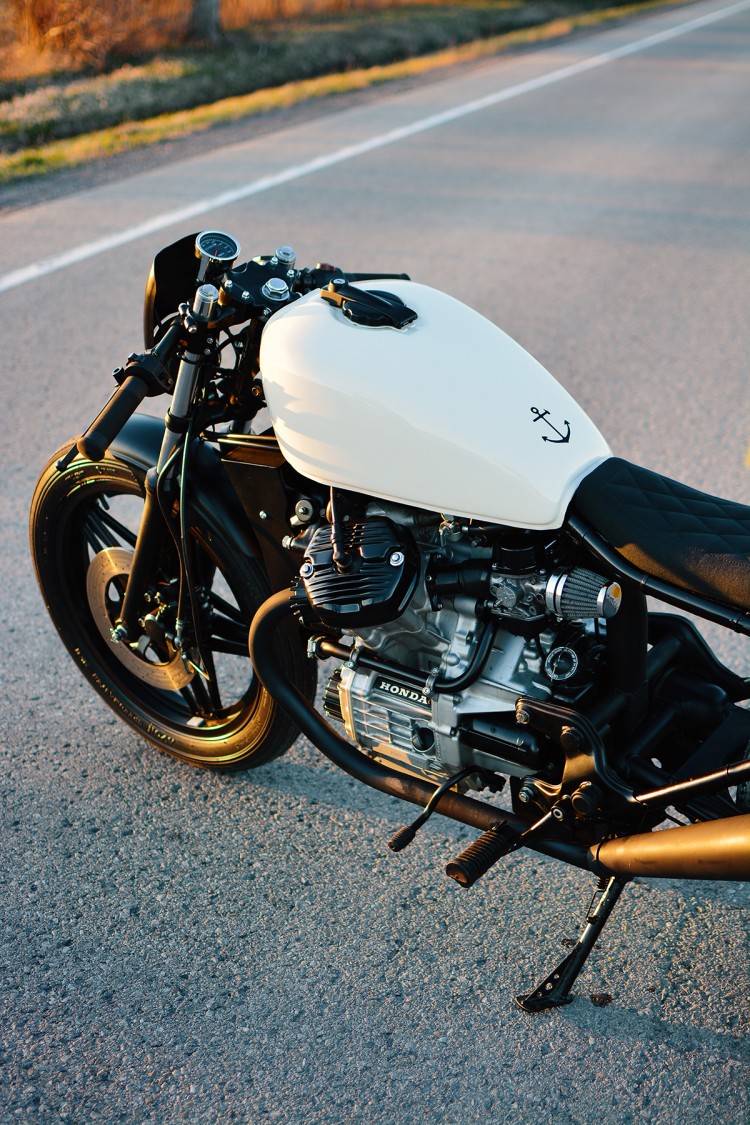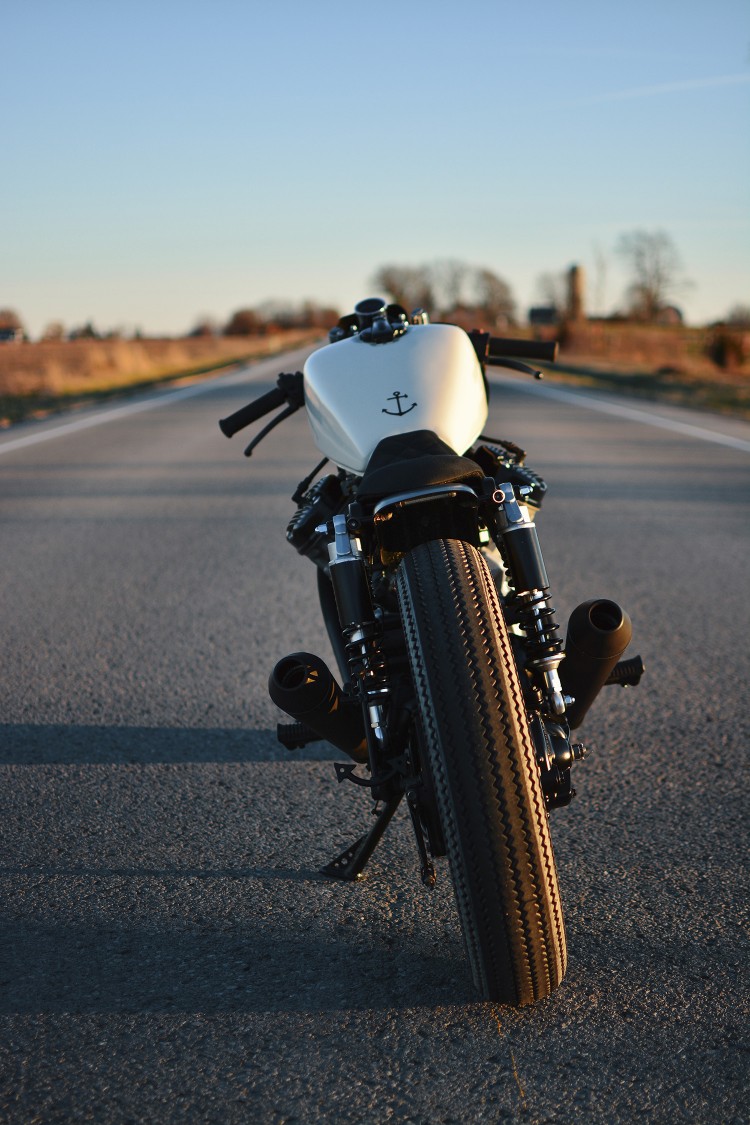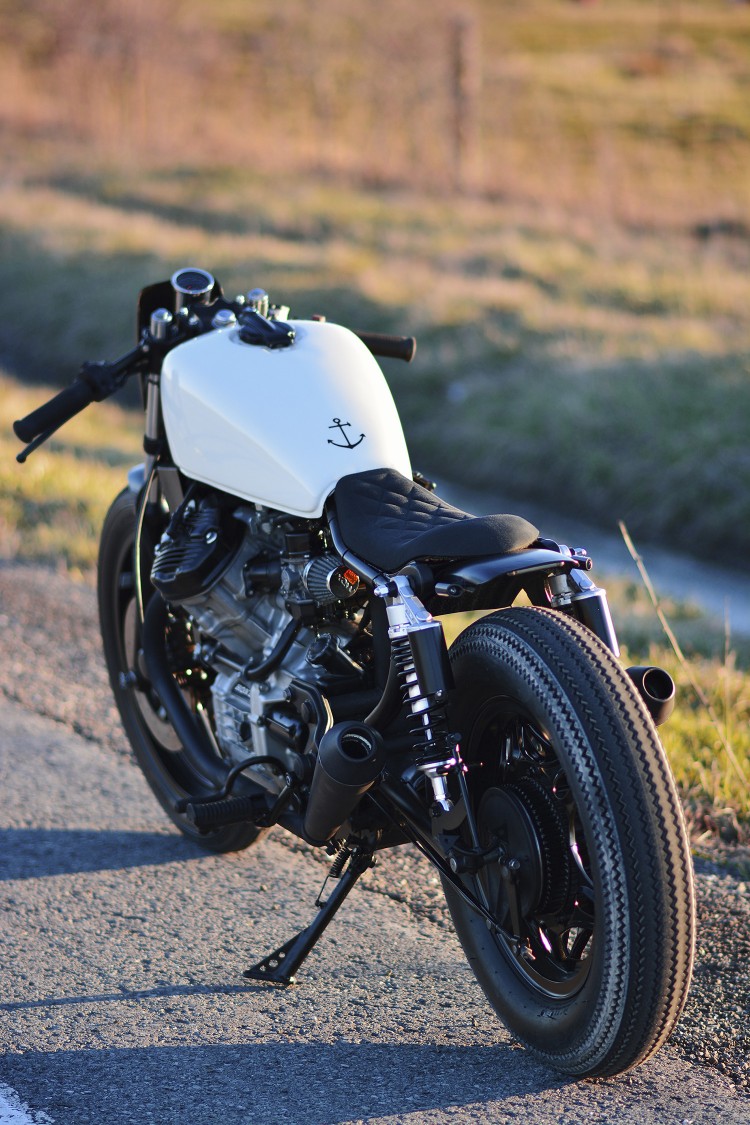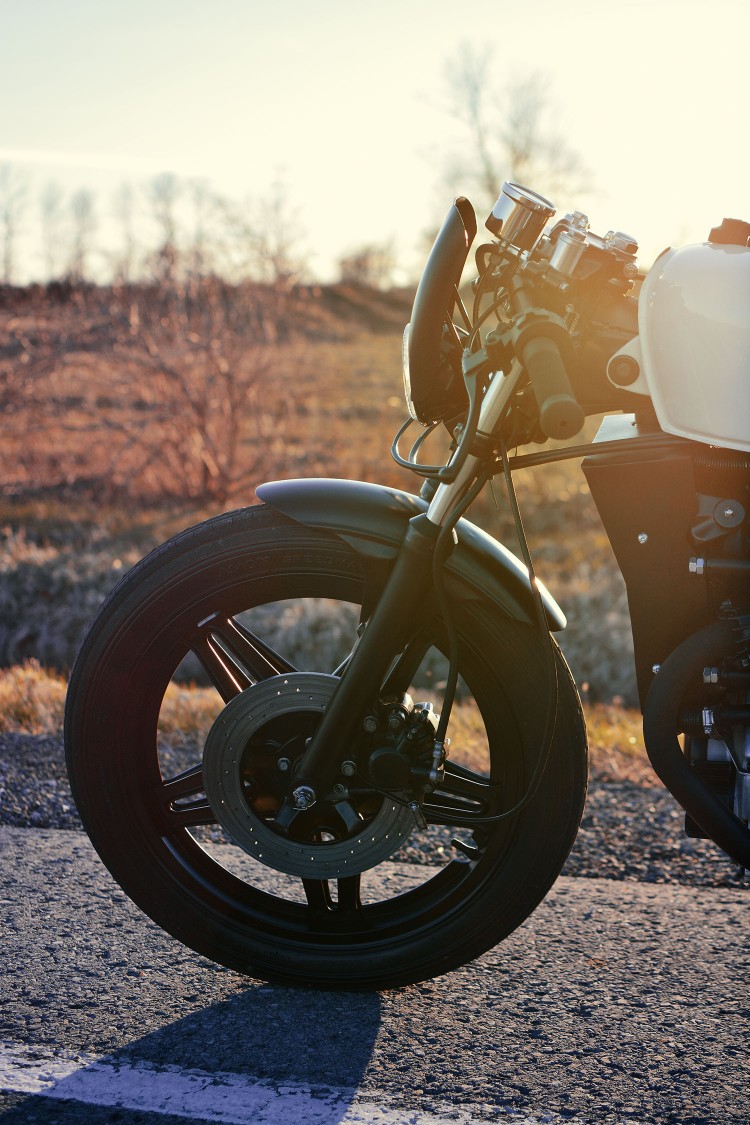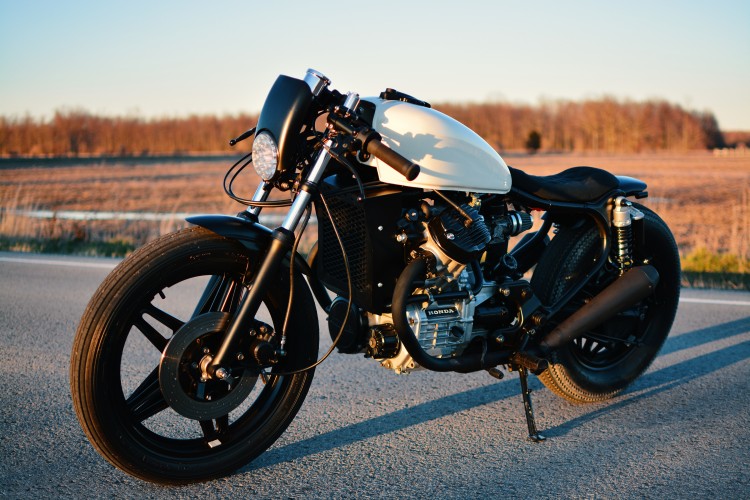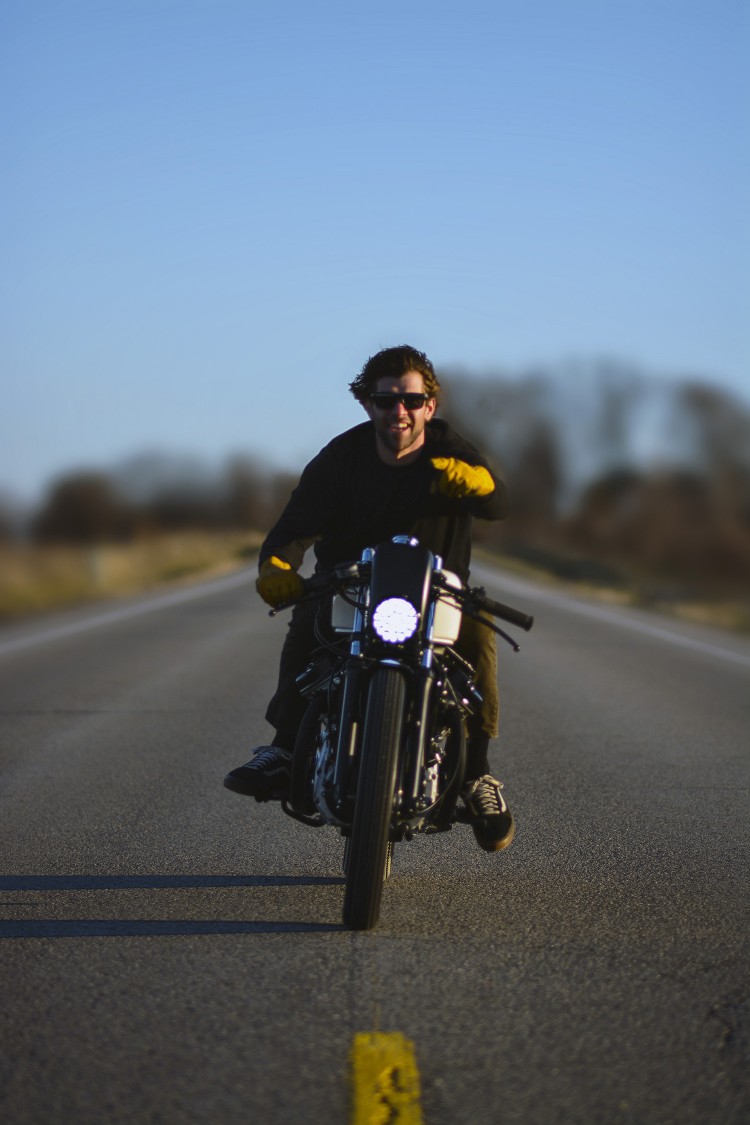 Share This Story, Choose Your Platform!
Tags