Follow us on
Facebook
,
Twitter
,
Instagram
,
Pinterest
,
Google+
,
Youtube
or subscribe to our
newsletter
.
A few days ago I received an e-mail from Andrew Lake with a project submission. It took me back to one of my first posts here: the CX500 Bratstyle by IWC. And I thought is was worth the share with my readers. The story are Andrew's own words: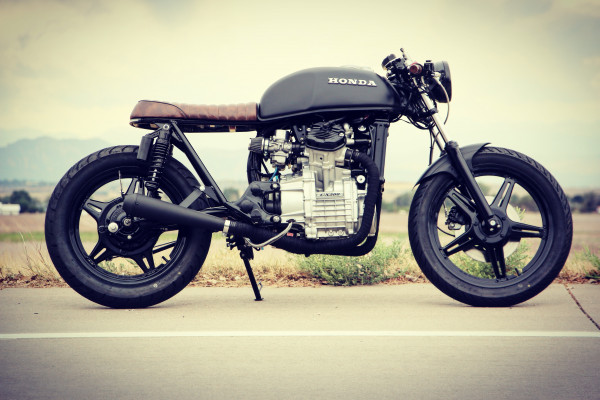 I grew up in Iowa and spent most of my summers on the farm tinkering with and riding dirt bikes and ATV's. I currently live in Denver, Colorado and work as an industrial maintenance contractor. While growing up, I have always loved creating mechanical things with my hands. I once put together a Briggs 5hp engine that was all tore apart and in a box when I was 13. When I first combined my love of two wheels with my mechanical abilities I built a 1981 KZ650 that I bought for 700 bucks. The bike turned out great and I sold it for 2300 bucks. At that point I realized that maybe I was on to something, so I kept building bikes and loved it.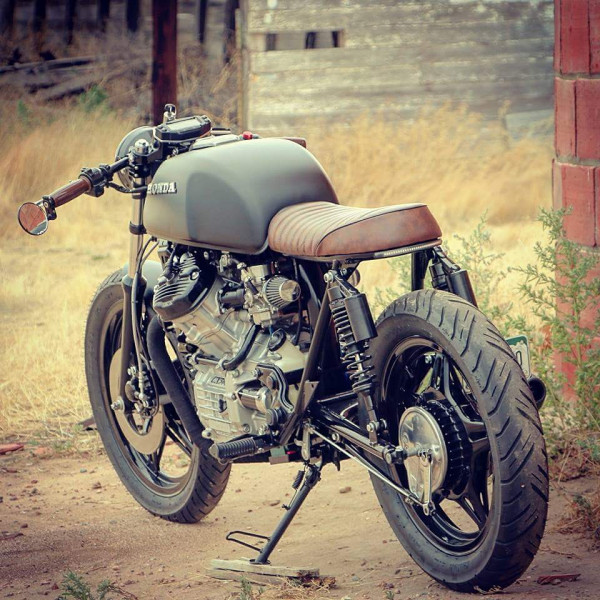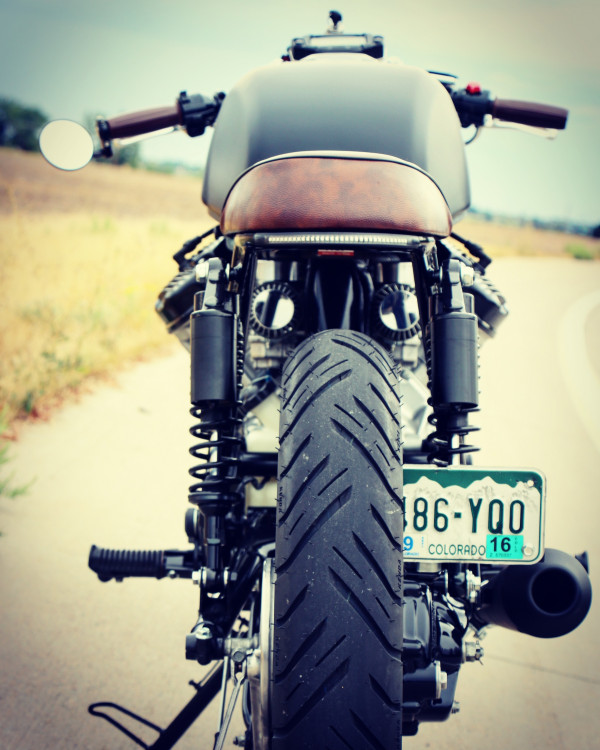 Right now, I build custom bikes in my garage that I have set up to be able to do everything myself. I grew up building things and started welding at a young age, so doing the frame chopping/welding, fabrication, electrical, painting, sandblasting, etc. is nothing new to me. With that being said, I did not outsource any of the work on this build, all of it I did myself. So far, I have built bikes for customers locally and across the country. The Honda CX500  Brat I am submitting here I built for a customer in NJ.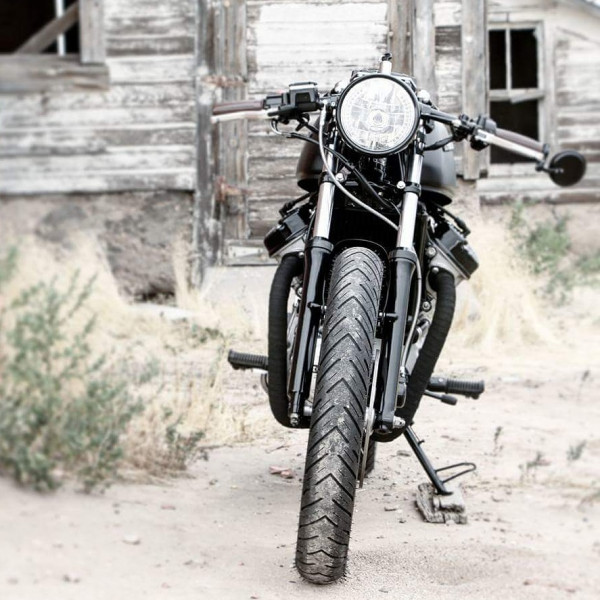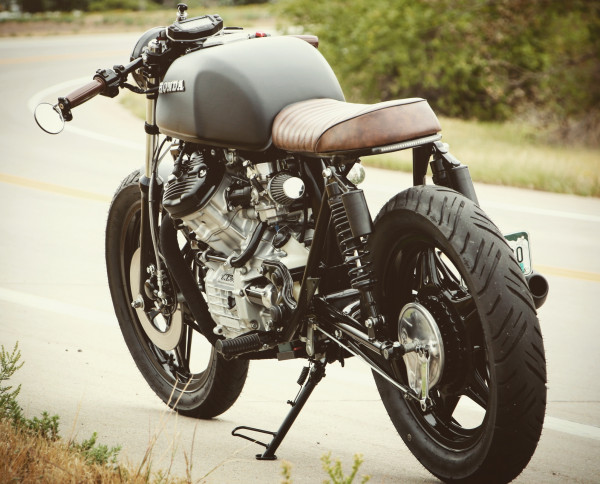 The customer wanted the CX500 as a base bike because the bike I built before this one was also a CX500, and the customer like it a lot so I built him one like it.
My vision for this bike was to make it clean and simple. I removed and cleaned up everything that I could on the bike. I hid all the wiring that I could on it, and made my own sub frame to clean up the stock rear end.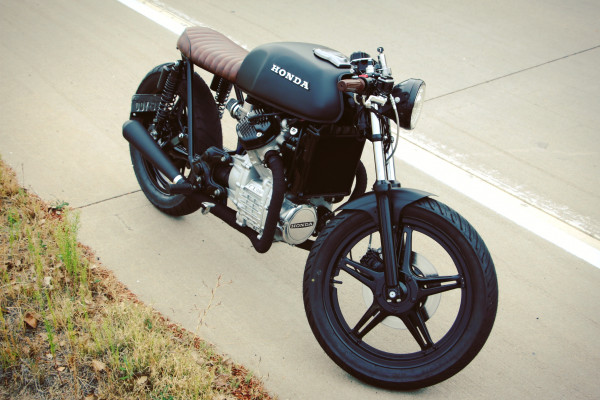 The biggest challenge on this bike was designing and fabricating the rear sub frame. The lines on the CX500 are not cafe racer friendly, in order to get that straight line appearance that cafe racers have, I had to completely remove the stock sub frame and customize a sub frame to fit a seat. Once I had the sub frame figured out, I raised the back of the gas tank to make it all look level.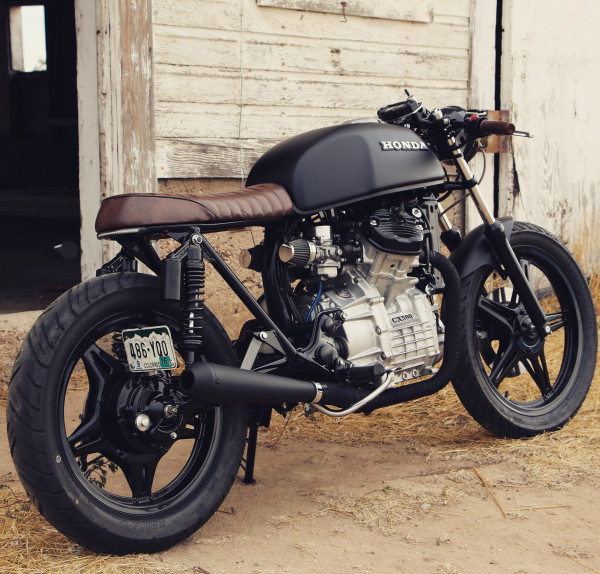 The primary modifications to the bike was the sub frame to fit the new seat and shocks. I relocated the battery under the engine with a custom aluminium tray. I also raised the back of the gas tank to get that straight cafe racer line. The exhaust is a custom 2 into 1 that I heat wrapped and installed a muffler on. The bike has clip on bars, adjustable clutch/brake levers, digital gauge, bar end mirrors, custom wiring harness, LED lighting, adjustable rear shocks, etc.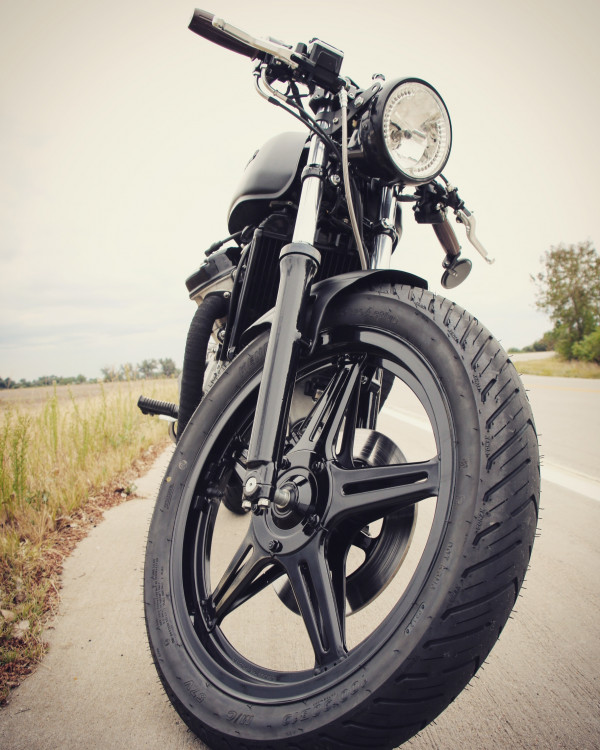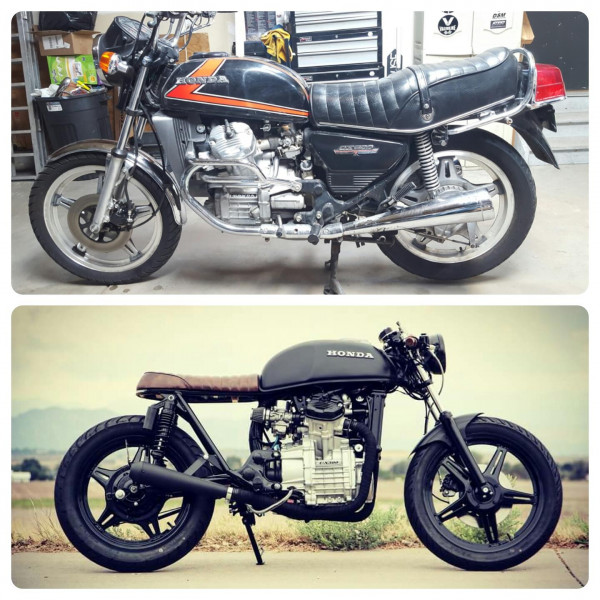 I was a little worried about how this bike would ride when I was building it because I changed the seating position and lowered the front and raised the back of the bike. All my worries disappeared when I got on the bike, because it was the most fun I had ever had. The bike was a blast to ride, good power, good brakes, good handling, and smooth.
Follow Andrew:
Share This Story, Choose Your Platform!
Tags