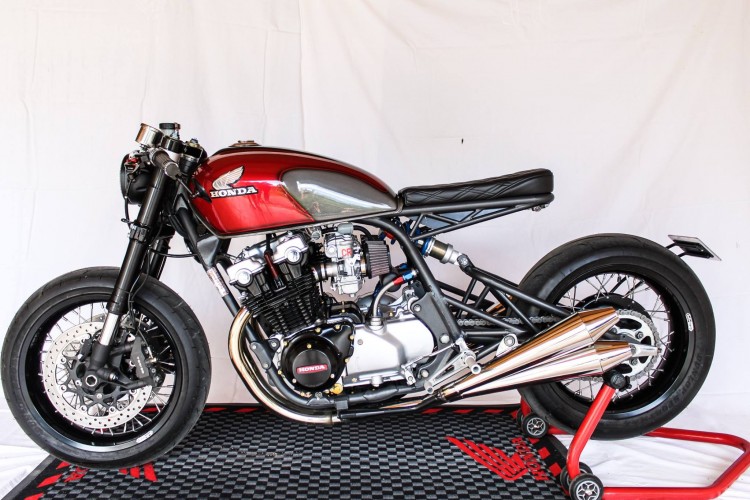 The Honda CB750 is one of those machines that's been done over and over and over again. The "world's first superbike" just seems to be a safe pick for customization. And that's no surprise. There are thousands of machines produced the last four decades, they're reliable, there's a massive aftermarket for parts, and yes: they're pretty powerful and fun. But the problem with a lot of these projects is that every single machine looks the same and it's hard to stand out from the crowd with a custom CB750. The French Jonathan Nicolas of Nicolas Motors decided to give it a try and walked the extra mile with this 1981 CB750 Monoshock.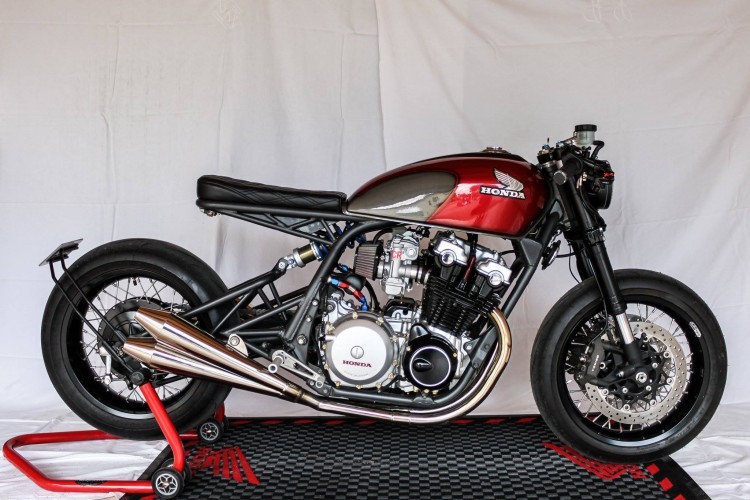 Jonathan started this project around three years ago. In his spare time, he customizes both cars and bikes, just for fun. He calls himself a "self-taught shed builder". His objective with this project was to achieve something different out of the CB750 and a monoshock setup was one of his own requirements. Since this is a pretty delicate job, Jonathan spent a lot of time constructing this part. If you take a good look you can see that the original swing arm, which look like Chinese chopsticks, is still in place. But in order to cope with all the new forces, it's been completely rebuilt and reinforced. He contacted local partner EMC Suspensions to supply the build-to-order and fully adjustable shock  To stay in line at the front end, he used the forks and radial braking setup of a Suzuki GSXR.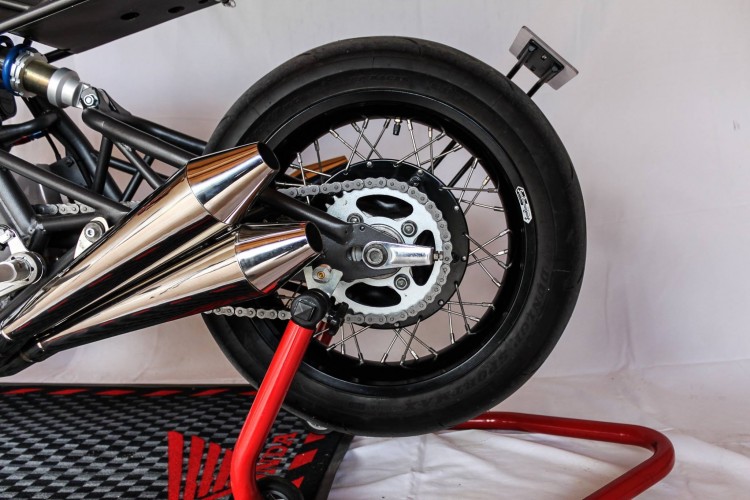 The 17″wheels come from Cognito Moto, which can handle modern day tubeless rubber. The front is a 120, rear 160. Together with the suspension and braking setup, Jonathan has all the ingredients for a super agile machine with super handling. So just bolting in the 36-year-old engine wasn't really an option so he completely overhauled and tuned the engine and placed Keihin CR racing carburetors with open filters to gain some performance. In order to keep some of the original design in place, he mounted a beautiful set of 4 in 4 exhausts with chrome reverse cone mufflers.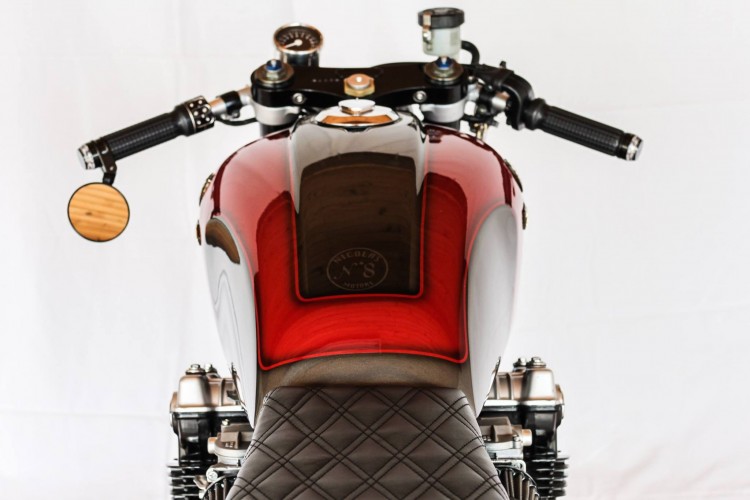 Hawk-eyed readers may have mentioned that there's no oil reservoir. That's right, the oil runs through the frame. Cleaning up the old triangle section also means that you have to reconsider the wiring. For this Jonathan could only think of one name: Motogadget. He completely rewired the machine with the M-unit V2 as the electrical heart. The triple tree also comes from Cognito Moto with an integrated Motoscope Mini. To give it a classic finish, he fitted an analog tachometer. Other parts from the Motogadget catalog are m.Blaze discs indicators and m.Switch mini push buttons.
Being non-professional resulted in a project that took roughly 1300 hours to complete. But that seems well spent…! What a piece of engineering, great! I think that I'll need to update my list of 10 Best Honda CB Cafe Racers…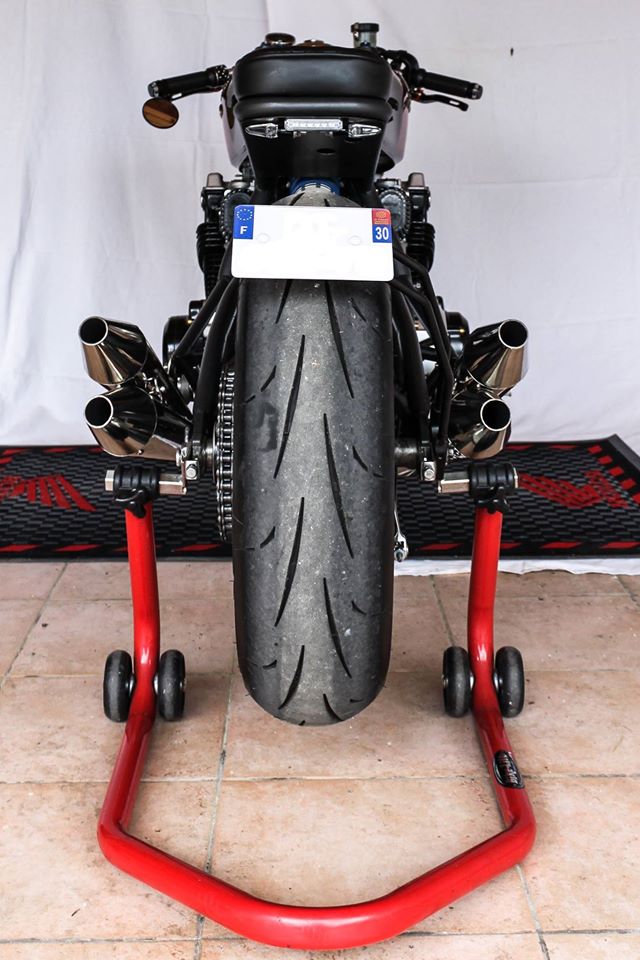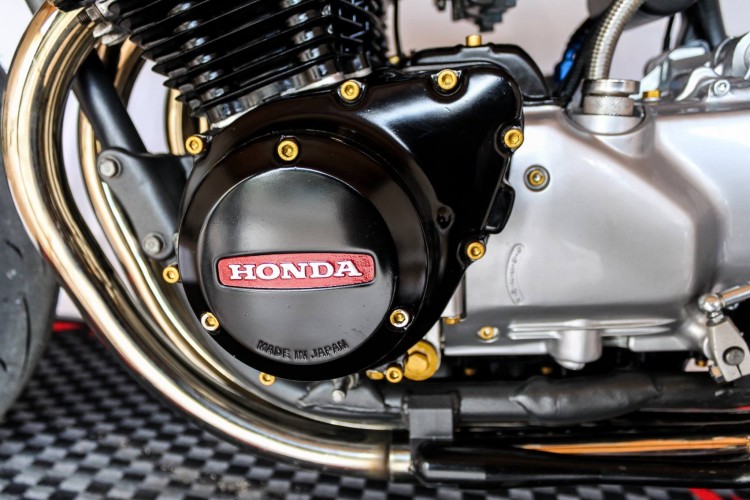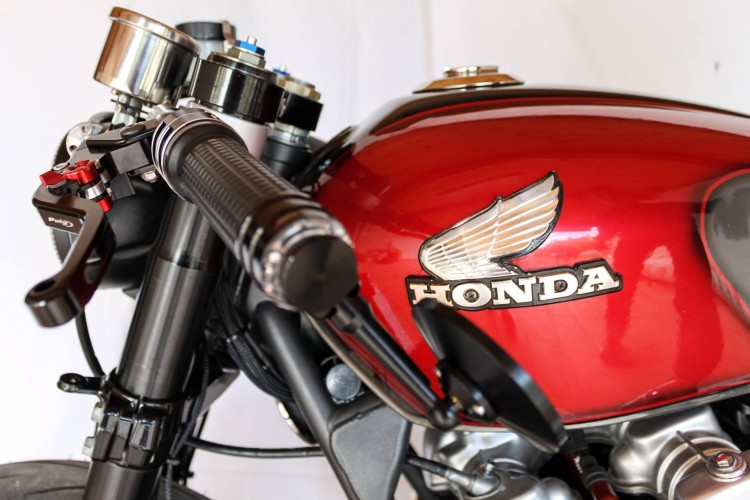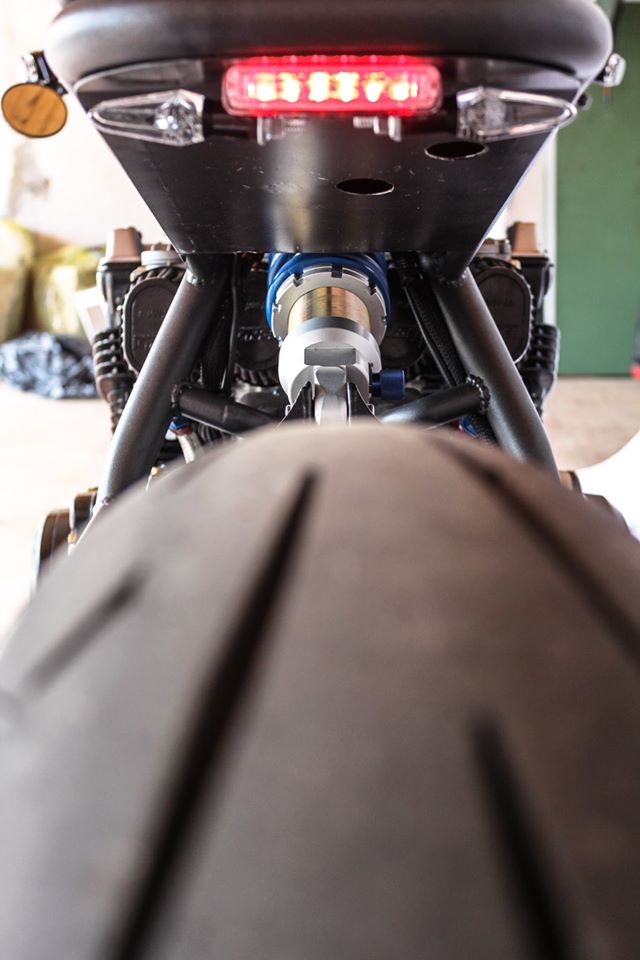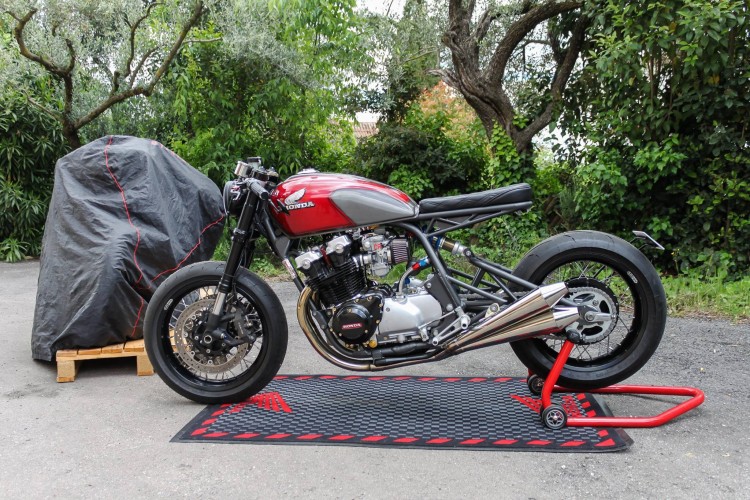 Share This Story, Choose Your Platform!
Tags