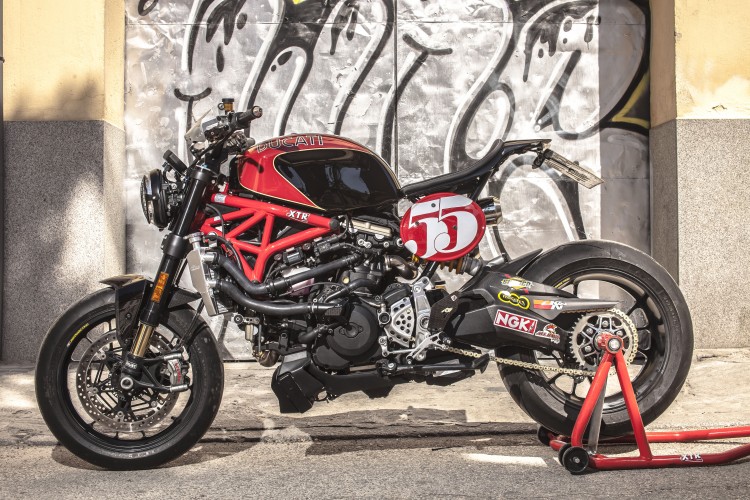 When you think the Ducati Monster 1200R is extreme, then take a look at the latest creation by our friend XTR Pepo. He took brand new 1200R and created a distinctive XTR-version out of it. Nice! This one is, by a good tradition of XTR, named "Il Padrino".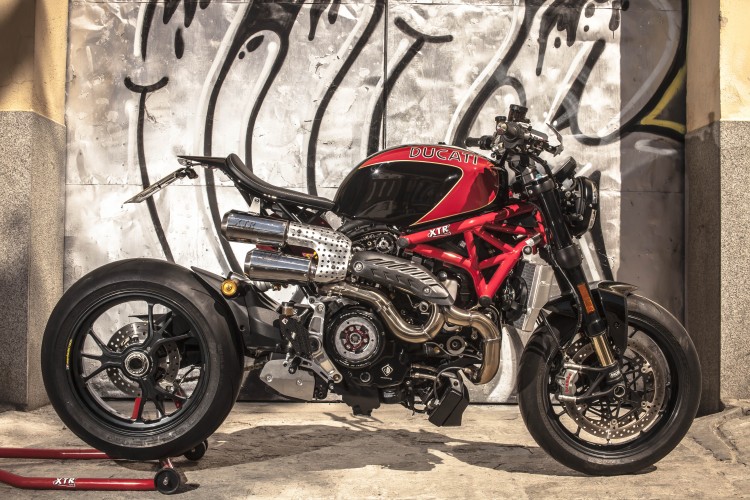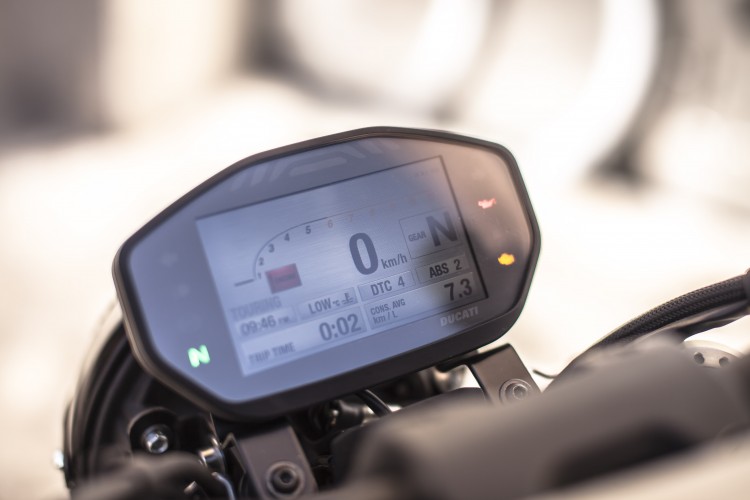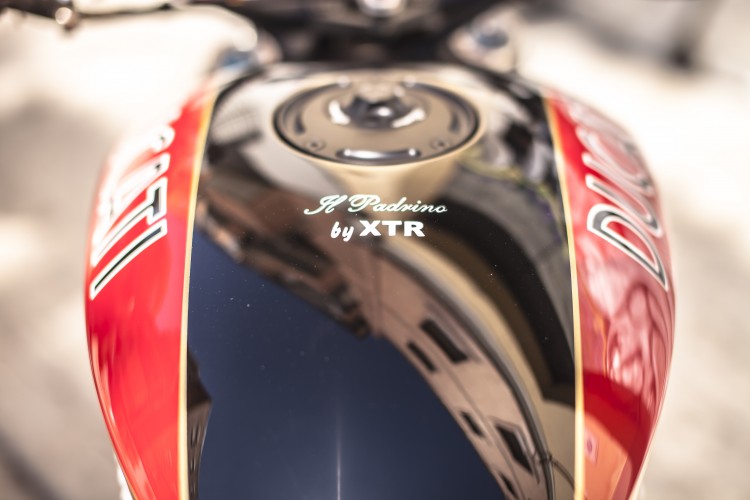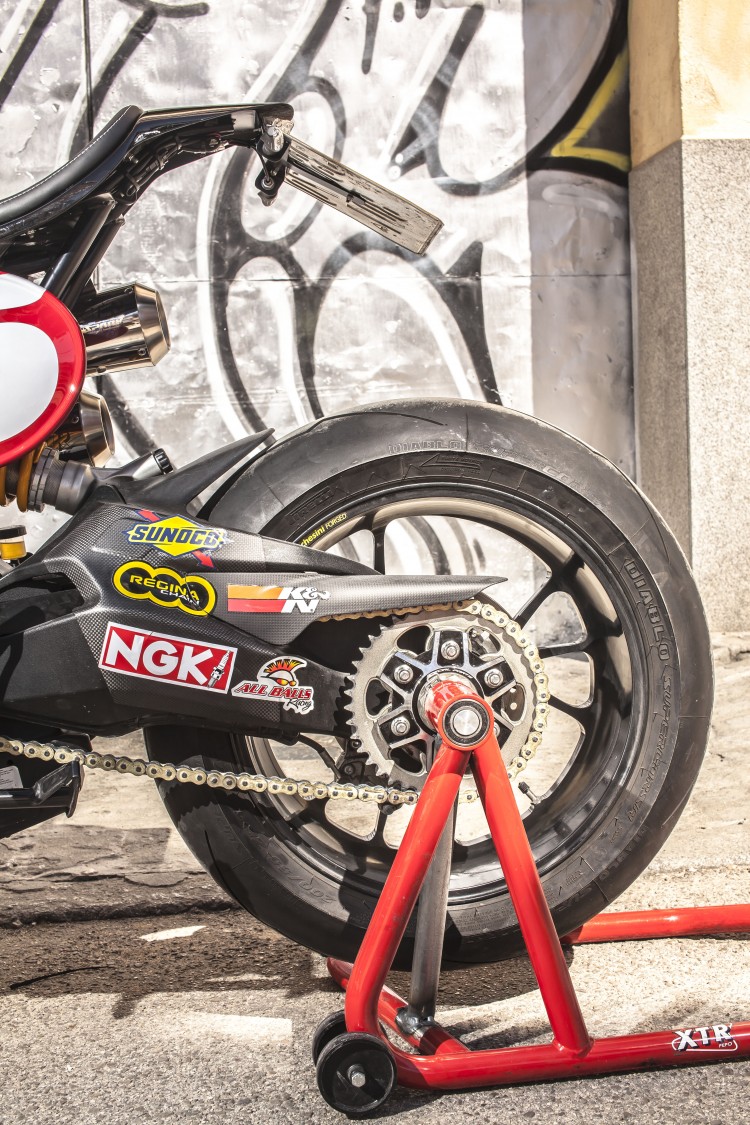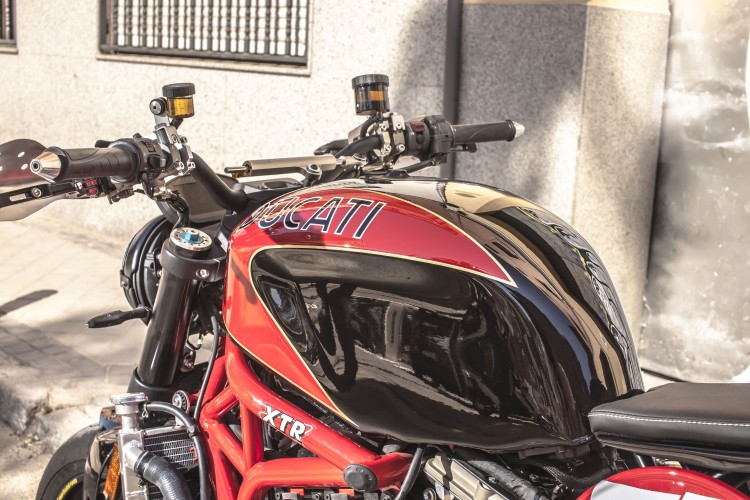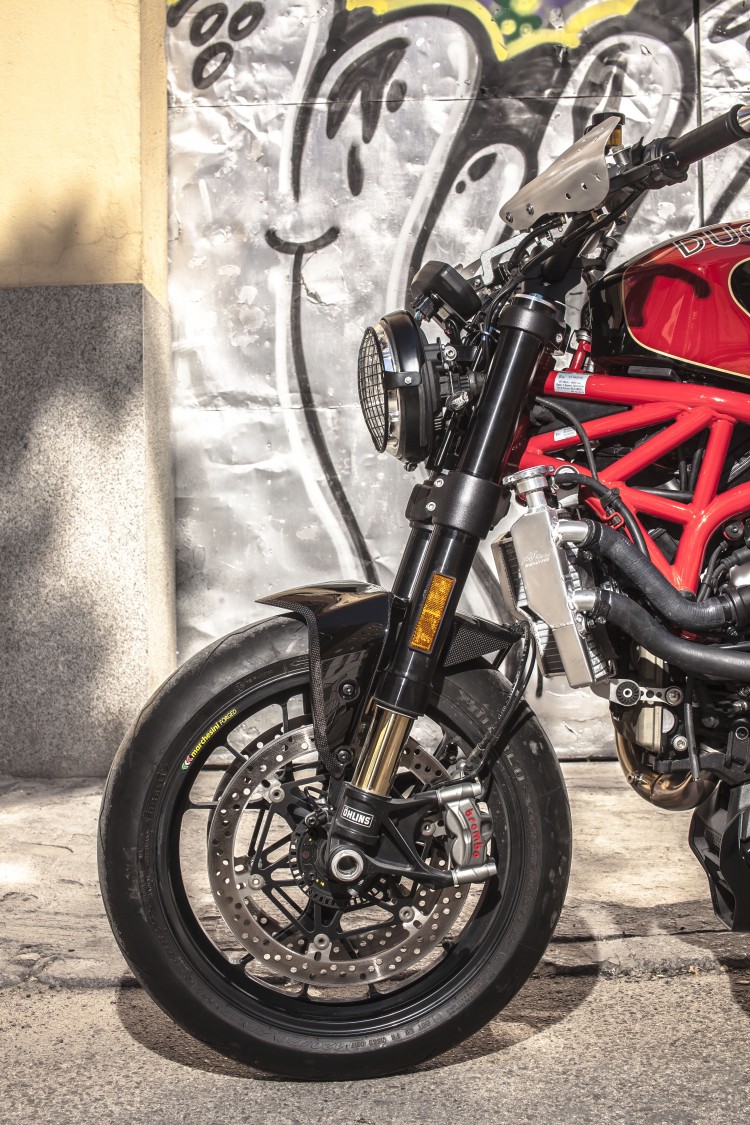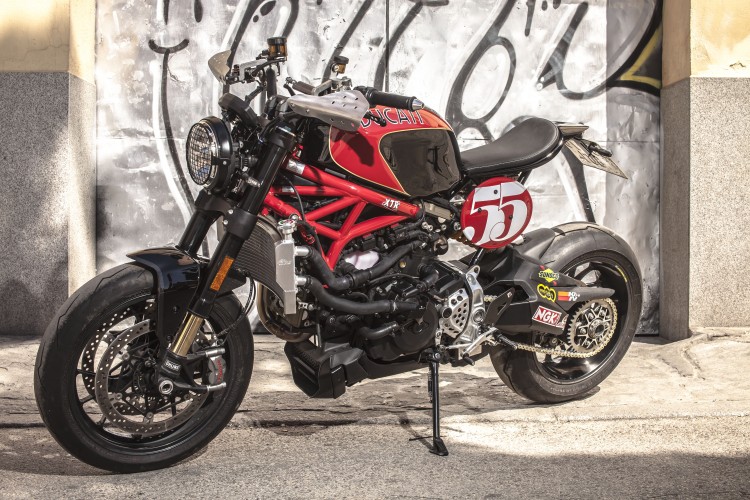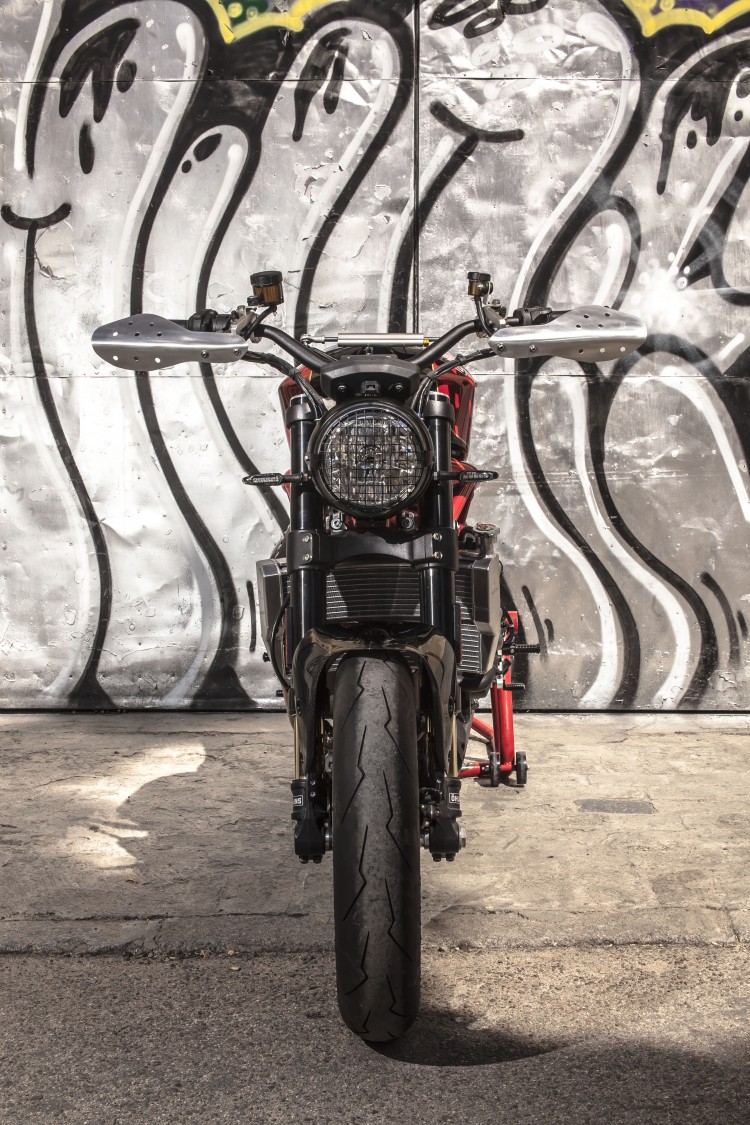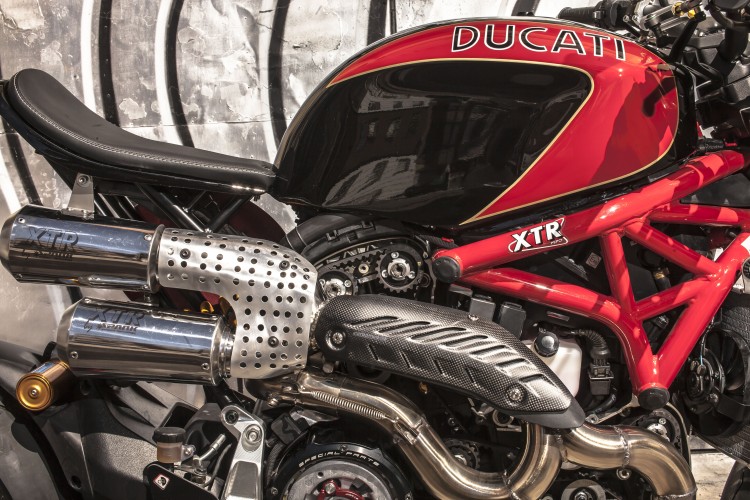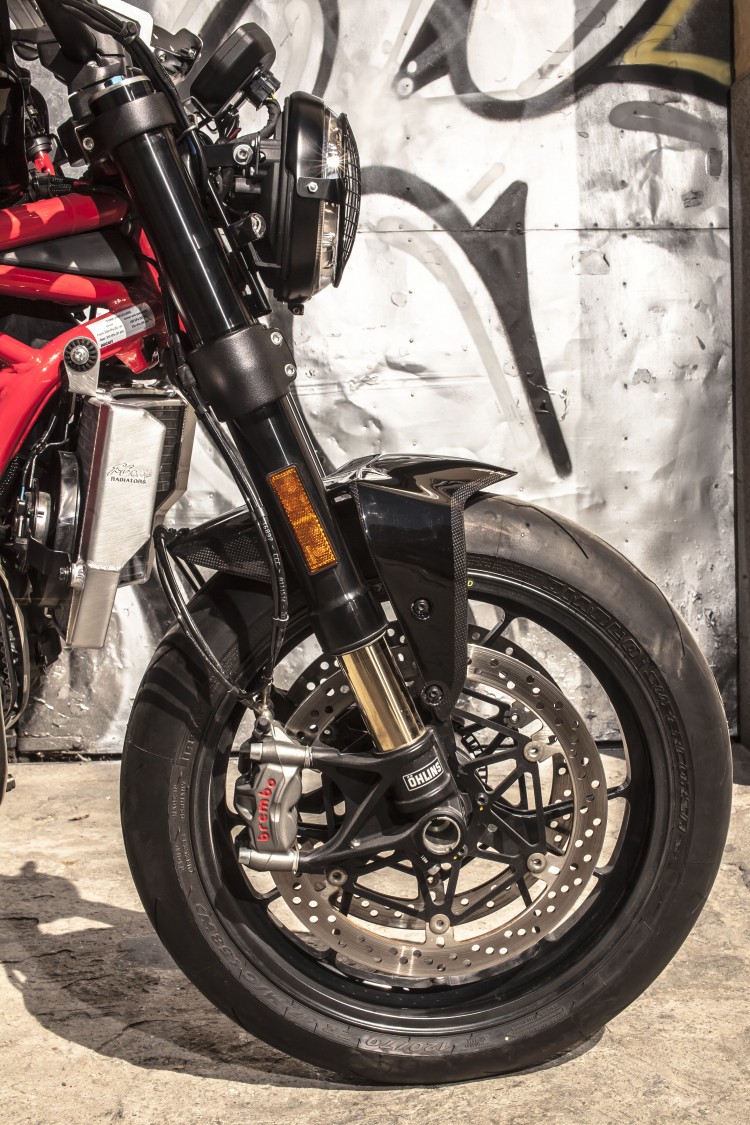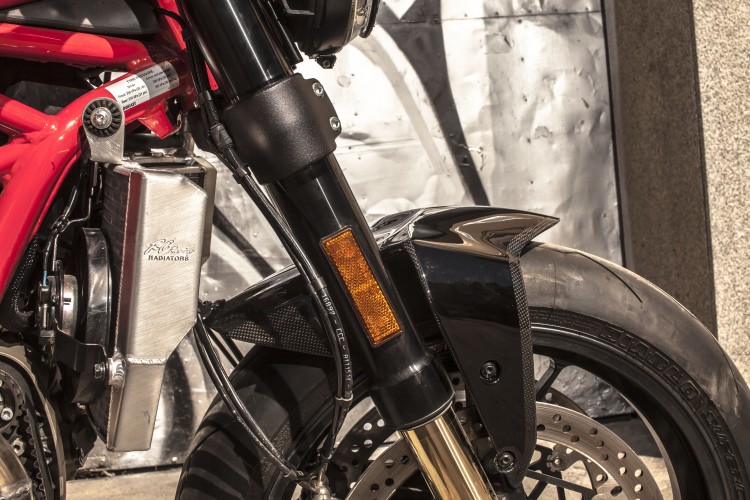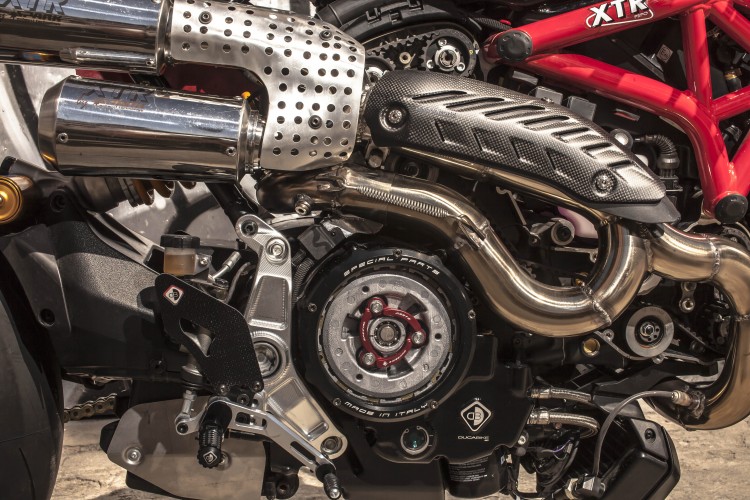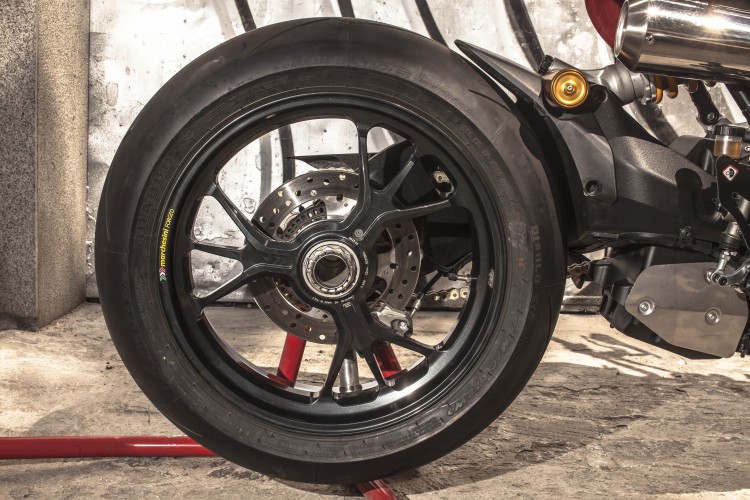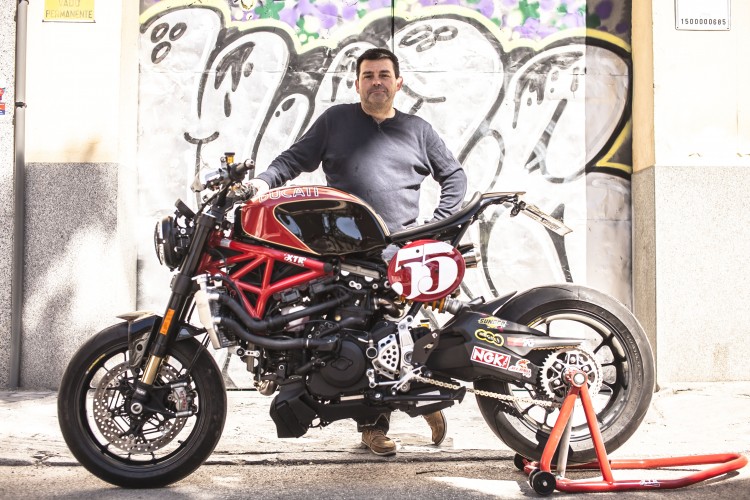 Ducati Monster 1200R Mods:
XTR subframe.
XTR Licence plate support.
XTR led rear light.
XTR led blinkers.
Carbon fiber front mudguard.
Ohlins fork.
Ohlins steering damper.
Ducati Desert Sled handlebar.
XTR aluminum hand guard.
XTR foldable and regulable levers.
Ducati Scrambler front light.
XTR light grid.
XTR gas tank.
XTR dirt track seat.
XTR upholstery.
Ducabikealuminumm CNC machined footrest and footrest support.
Ducabike clutch cover kit.
RC Racing wáter radiator.
Wolfman 2 in 1 exhaust system.
Spark Silencers.
Ducabike alluminium wáter pump cover.
Ducabike rear sprocket carrier.
Regina gold chain.
XTR carbón fiber swingarm cover.
XTR carbón fiber chain cover.
XTR alumium sprocket cover.
XTR number plate.
PINTUMOTO painting.
Pictures : Cesar Godoy.
Share This Story, Choose Your Platform!
Tags