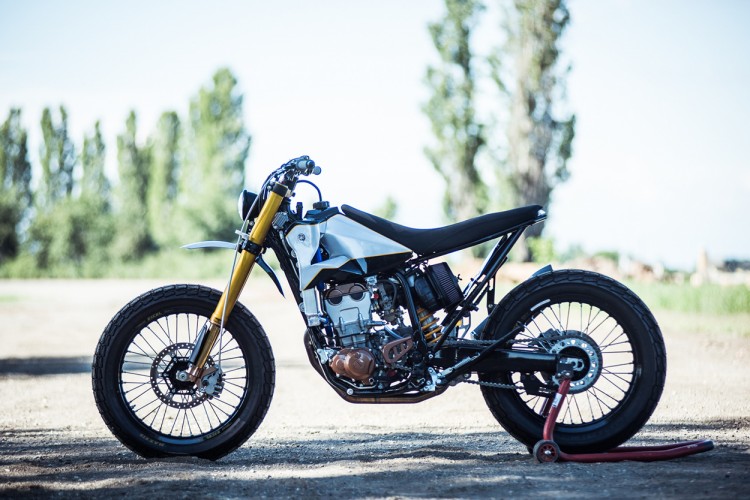 While the typical cafe racer had a huge revival this and the past decennium, the biggest hype seems to be over. Almost every customized motorcycle with clip ons got the tag "cafe" and people seem to be a bit tired of the cafe racer (don't get me wrong, I still love them, if done properly). Nevertheless, customizing motorcycles always has been and will be a (big) world of its own. And within this subculture, there are obviously also trends to recognize. One of these trends is flat track racing.
Obviously, as the name suggests, Flat Trackers take their style cues from the motorcycle racing bikes of the same name, where street bikes were converted for use on dirt or clay oval race circuits. Back in the early 1930's, flat tracks became popular in the United States but with manufacturers using the event to field either prototypes or full-on race bikes, the event was pretty much limited to the big factories. By 1937, the race calendar had been extended to include a Class C series for road legal bikes with ordinary Joe's on board, and the rest, as they say, is history (read more about trackers here).
And today, flat track racing is becoming more popular every minute. Race tracks pop up everywhere and more and more guys and girls take their bikes to these tracks for a day of good old fun. And of course, you can take it up to your friends with an old XT500 or get your brand new Ducati Scrambler. It really doesn't matter. But Gianpaolo, owner of Meccanica Serrao d'Aquino, located in Milan, Italy, had a slightly different view and set the challenge to build a straight on flat track weapon.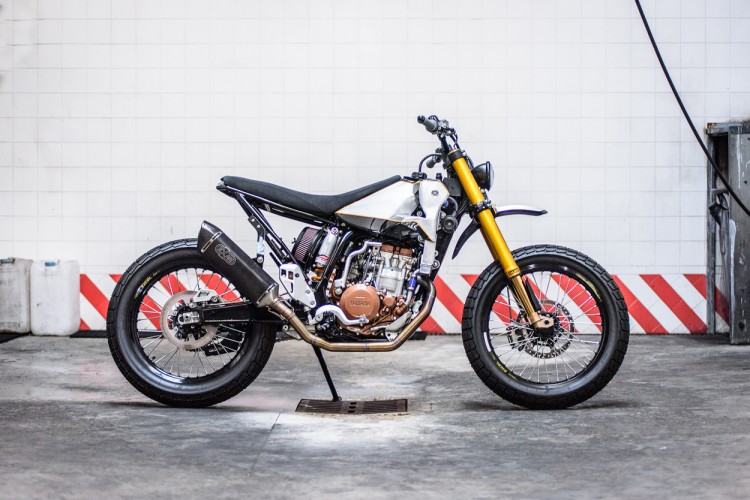 Gianpaolo has a long history with power sports which started when he was just a little boy. His father, a lawyer, was extremely passionate about Formula 1 and his uncle, a doctor, spent his spare time working on all kinds of engines. From the time he was around 15 years, he kept getting his hands dirty on motorcycles. He started working at a local Ducati and Kawasaki dealership in Calabria and shaped his expertise. Later, when he moved upwards in Italy to Perugia, he started at a Suzuki dealer where he worked for a couple of years. Finally, back in 2009 when Gianpaolo moved further upwards to Milano, he started working at Collezione Motociclistica, to work on all kinds of motorcycle restoration projects. In 2013, he opened up his own workshop, Meccanica Serrao d'Aquino. Here he can do whatever he wants and make use of his experience to work on custom projects.
This bike right here is a 1999 Yamaha WR400. The WR400 is a direct descendant of the YZF400 motocrosser, which already made fame in the MX world championship. The water-cooled 399cc single four-stroke had a power output that easily was mistaken to be a two-stroke. An impressive 48hp on such a light and nimble machine and a powerband of a V2 rocket is not suitable for everybody, but for those who dare it sure is a fun bike to ride. It was from one of his friends and the plan to customize this bike spun around their heads for a couple of years. Finally, they had a clear vision on the project and created this awesome "FTW400" (Flat Track Weapon).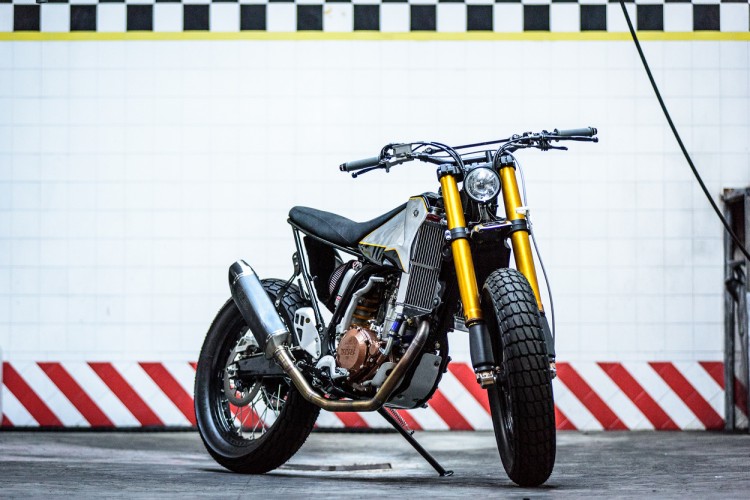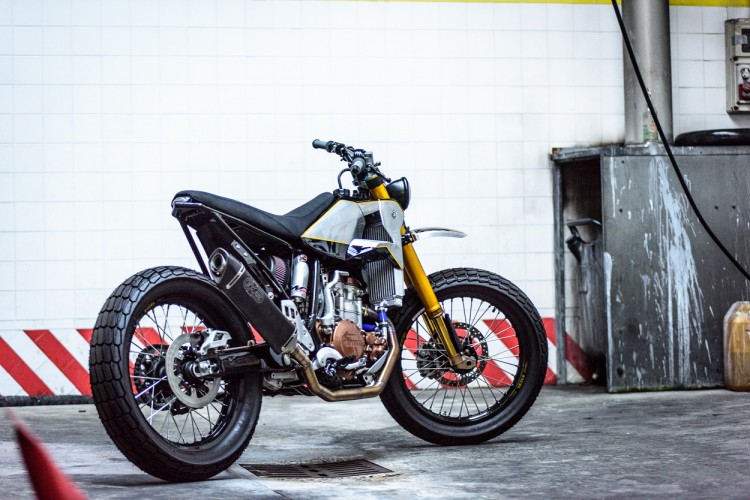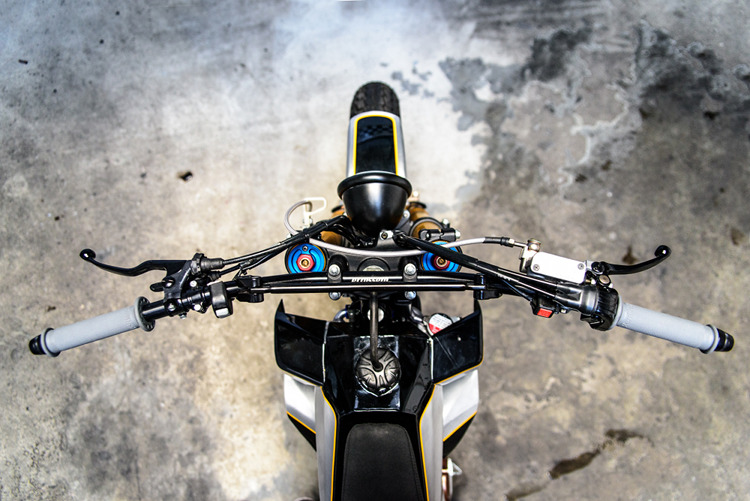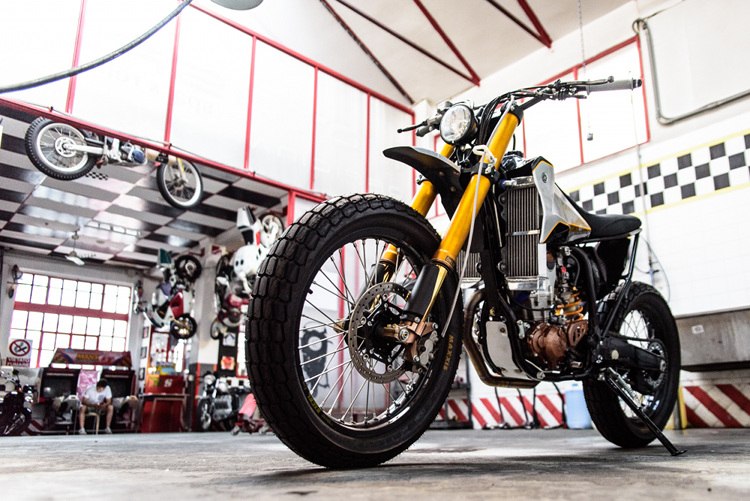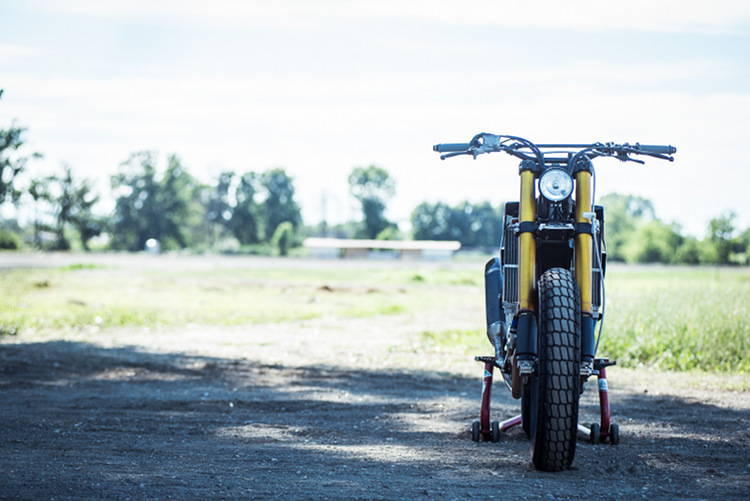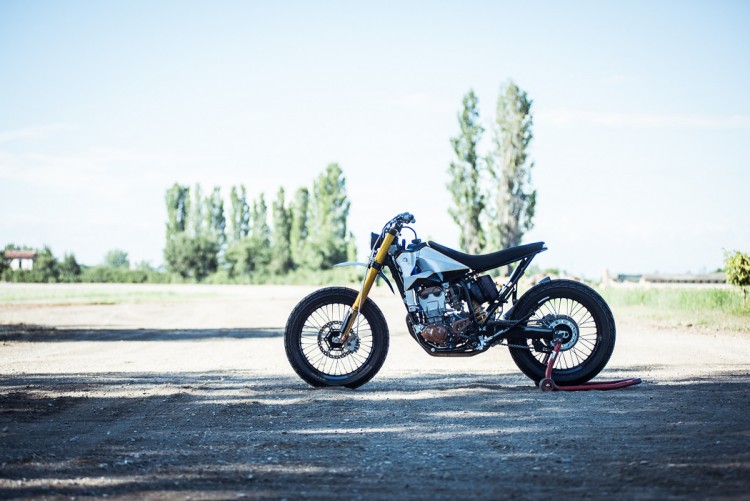 Action shots gallery:
[su_custom_gallery source="media: 8062,8061,8060,8059,8058,8057,8056″ link="lightbox" title="never"]
Share This Story, Choose Your Platform!
Tags