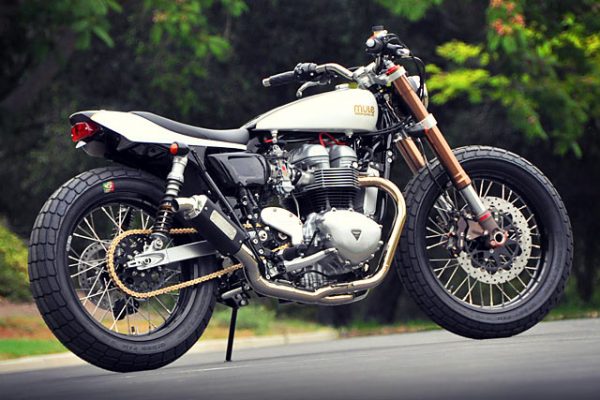 Most mainstream types of custom bikes have a few spin-offs – when builders pick-up the baton and run in a slightly different direction, but here we have two main channels for the Tracker motorcycle. First, and certainly the most prolific, is the Flat Tracker and secondly, if slightly more obscure on the custom scene, the Board Tracker.
Obviously, as the name suggests, Flat Trackers take their style cues from the motorcycle racing bikes of the same name, where street bikes were converted for use on dirt or clay oval race circuits.
Back in the early 1930's, flat tracks became popular in the United States but with manufacturers using the event to field either prototypes or full-on race bikes, the event was pretty much limited to the big factories. By 1937, the race calendar had been extended to include a Class C series for road legal bikes with ordinary Joe's on board, and the rest as they say is history.
As for tracker style bikes of today, these conversions are usually based on the race bikes of 40 years ago, when the sport was in its heyday. Everyone's heard of Harley's all-conquering style icon the XR750 but Triumph, BSA, Norton and even Yamaha 650's, were all built in a similar style.
Therefore, the modern tracker usually consists of a small, elongated, peanut-shaped tank. A single seat either with a tapered tail section, or a very cut-down rear fender.  Front forks stripped to the bone with a 19'' or preferably 18'' wheel to give the front end that trademark chunky look.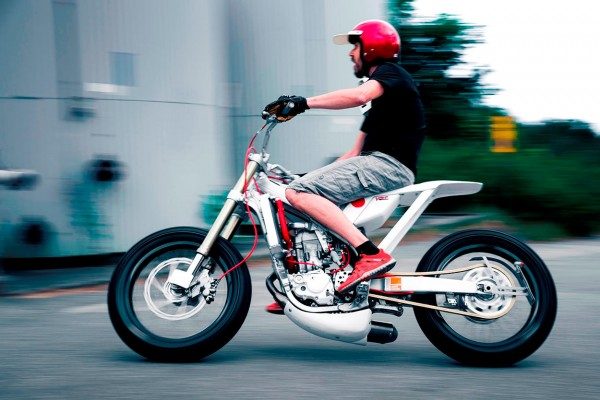 Dirt trackers don't run with a front brake either and although this gives a super cool, clean look, it's definitely not advisable for the street. Frames are left virtually untouched with the exception of some bracket and lug grinding (not strictly necessary but it adds to the bare bones look).
Last but not least is the exhaust. Not since Benelli's 750cc SEI with its 6 into 6, have motorcycle exhausts been so sexy. Modern trackers tend to go with the high level XR75 look, or follow the Triumph/BSA/Norton school and have twin downpipes that meet together center of the bike before disappearing under the engine.
Although the majority of racing trackers were large capacity twins, a bike customized in the style can quite literally have anything you like as a base.
Board trackers are a different kettle of fish entirely. The sheer amount of work involved in achieving the look means that this is usually a bike reserved for the pro builders. But if you're not put off, you're looking at small bore custom built hardtail frames, one-off front ends, spindly wheels, handmade gas tanks… in fact pretty much everything hand built from front to back.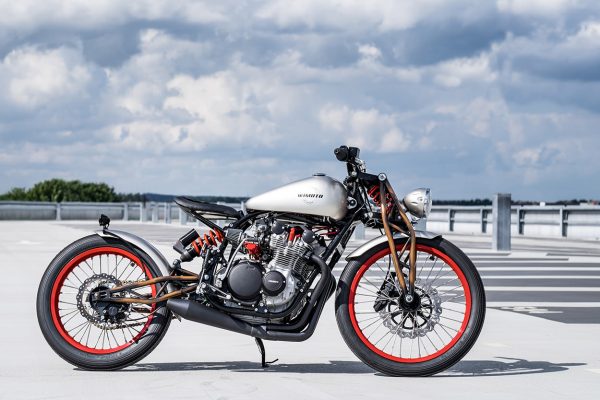 Share This Story, Choose Your Platform!
Tags