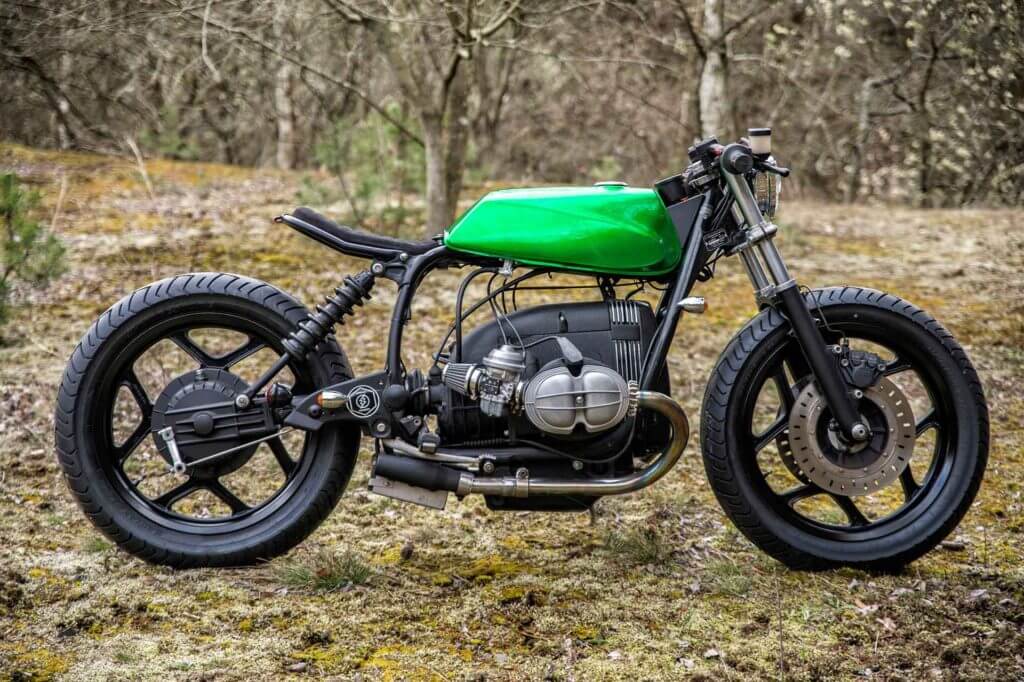 Kradwandler is a spin-off from the supermoto racing team of Dirk Spaniol; DSR Racing from Germany. Back in 2012 they've decided to start a small workshop that builds custom motorcycles under the wings of the race team. Now, five years later they've got a pretty cool list of custom bikes. This BMW R80RT is their latest build and I have to be honest: when I first saw this machine, I couldn't help thinking of the BMW R100R Cafe Racer by Diamond Atelier. But damn: what a clean look! It's just a frame, two wheels, and an engine.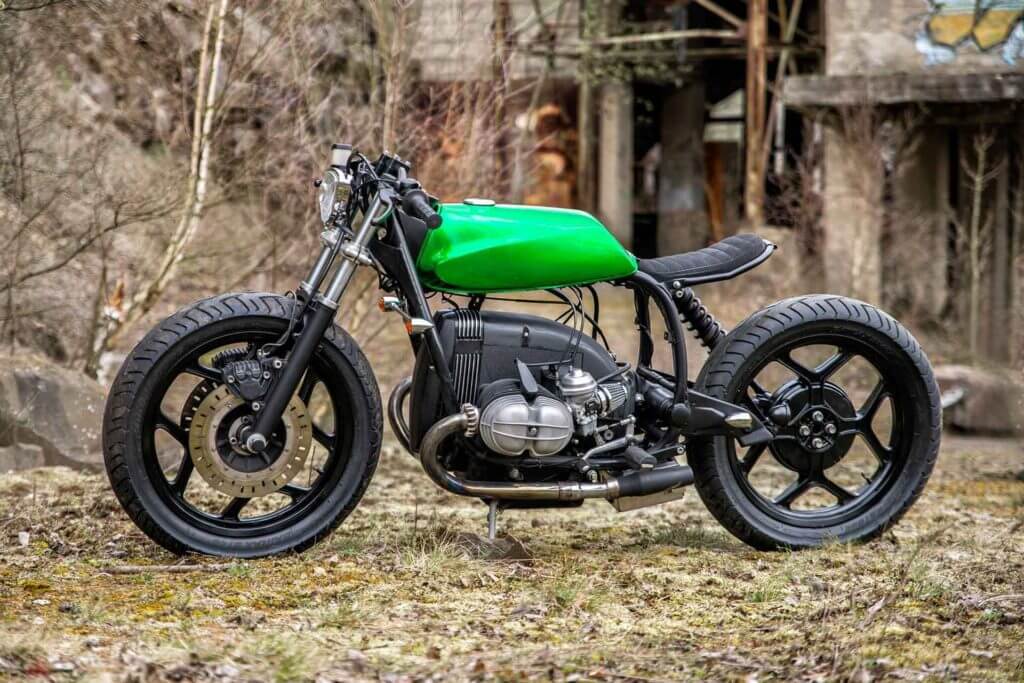 The eye catcher of the bike is the gas tank painted in the radical green color of a Ford Focus RS. The subframe was shortened and together with the mono shock, the new seat is floating above the rear wheel (Bridgestone, 130×18). The rear light and indicators have been placed low in the area next to the rear shock. If you take a good look, you can see that the battery is located just below the frame, helping to lower the center of gravity of this bike. The mufflers are from Biltwell.
I have some concerns about the battery sitting so close to the exhaust, and I doubt if that rear light is in a safe location. And having no fenders also isn't my cake, but I sure like the bike as a whole.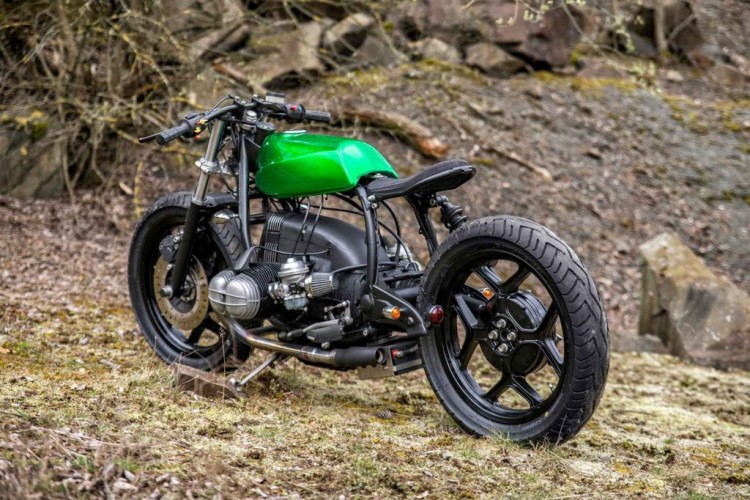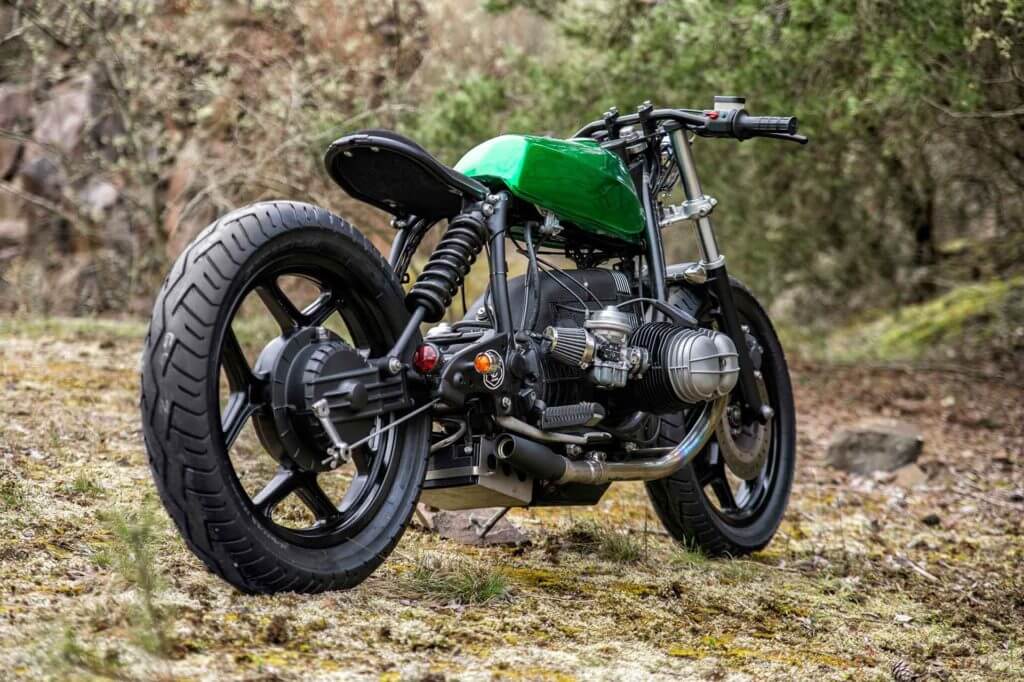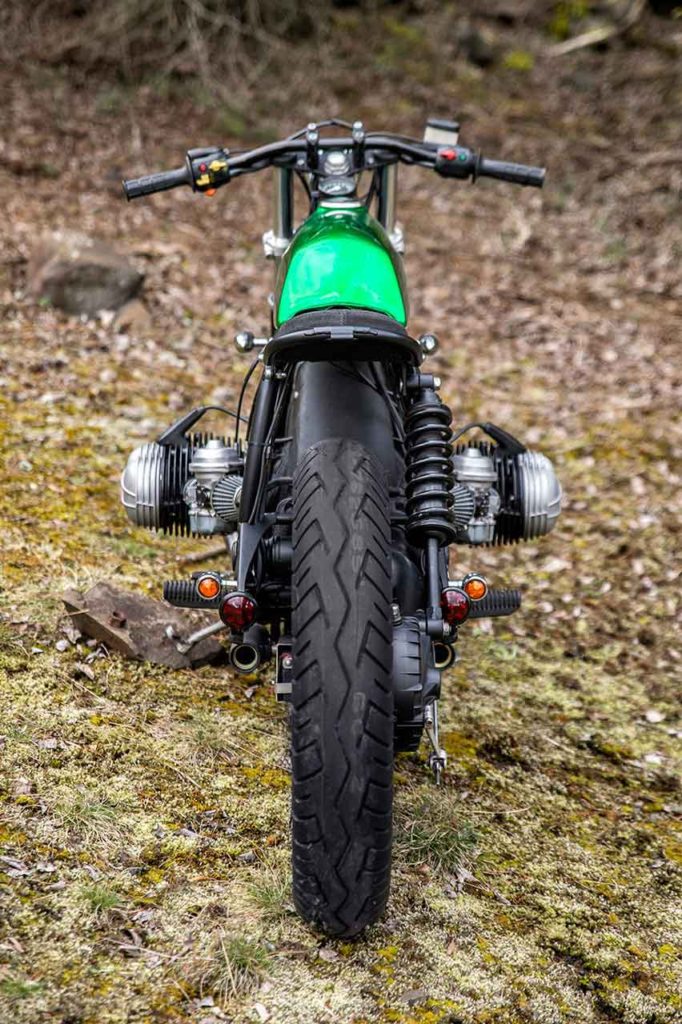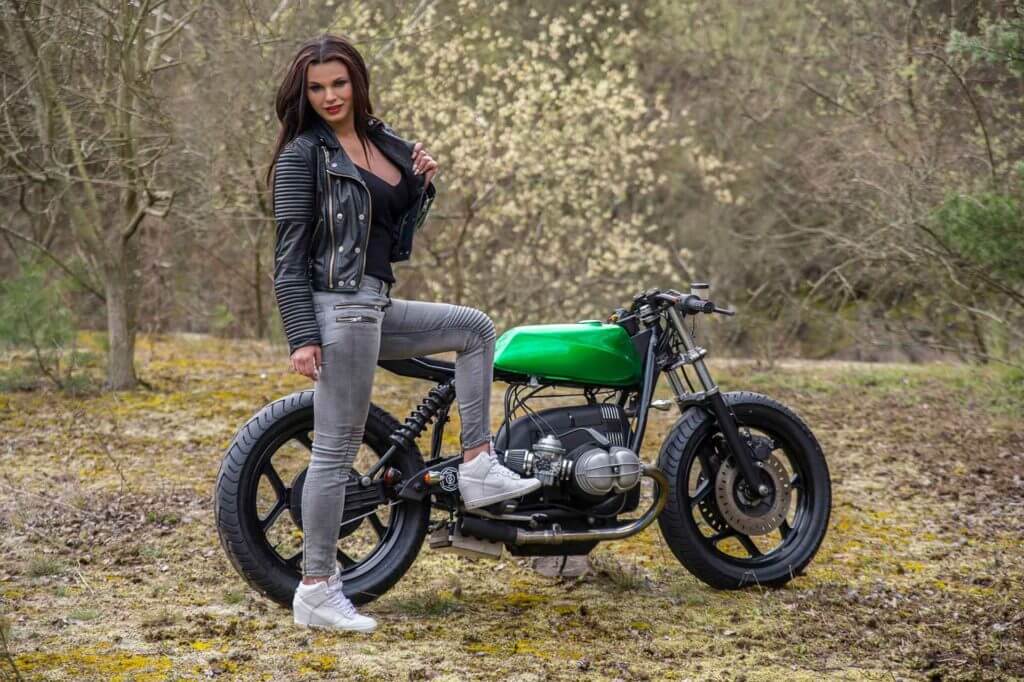 Share This Story, Choose Your Platform!
Tags