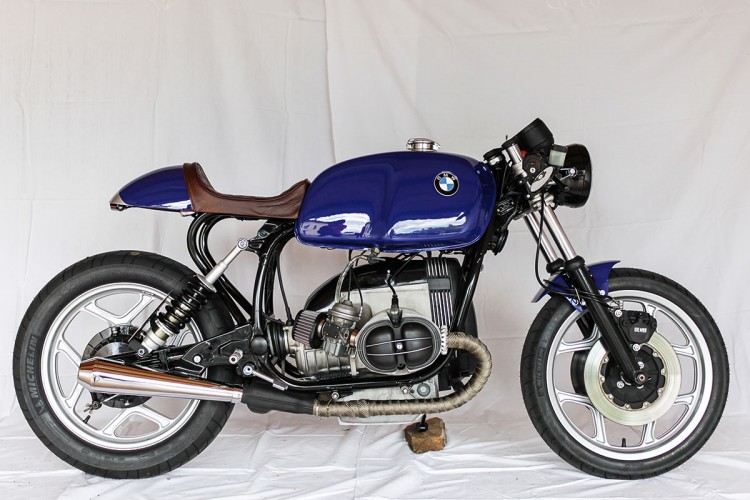 Last month the French Jonathan Nicolas of Nicolas Motors amazed us with his amazing Honda CB750 Mono Shock. A beautiful bike which showed that Jonathan goes all the way when working on a bike. And when you're the creator of such awesome machines, it's just a matter of time before your friends start asking if you maybe could build one for them… And that's exactly what happened with this BMW R80RT Cafe Racer.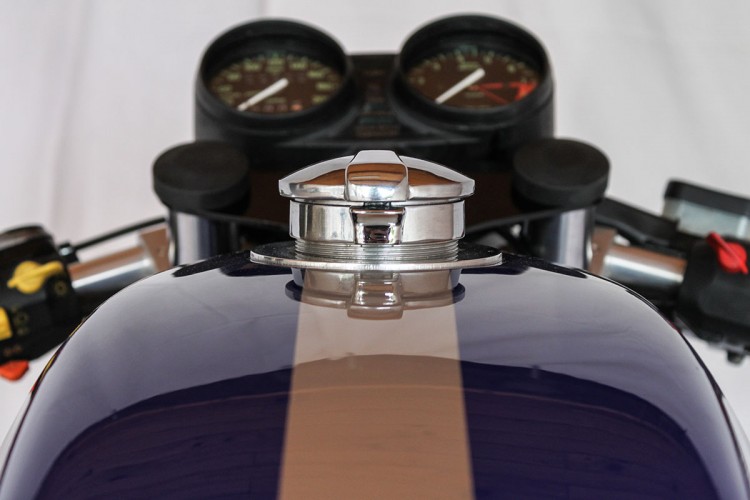 This bike is named/numbered N° 10 and is based on an old R80RT Monolever that served his active duty at the French Gendarmerie. The first step was to completely rebuild the engine to have all the original performance of 50hp and 59Nm. K&N filters where placed and to get some more sound out of the machine, it got reverse cone mufflers. FTo improve the handling, the front forks were refurbished and a new EMC rear shock was placed. To give the bike that typical cafe racer look, Jonathan spent a lot of work on the rear end. He modified the subframe to fit the seat with the rear hump, which covers the battery. The rear LED light and indicators are integrated into the rear frame hoop, so it's still possible to remove the seat to reach the battery.
The triple tree is custom to accommodate the original gauges, but a bit lower to keep the line of the bike tight. The headlight is an aftermarket LED unit. The Monza fuel cap and the classic Ferrari blue "Tour de France" with gray "Argento Nurburgring" finishes the complete look of this R80RT Cafe Racer.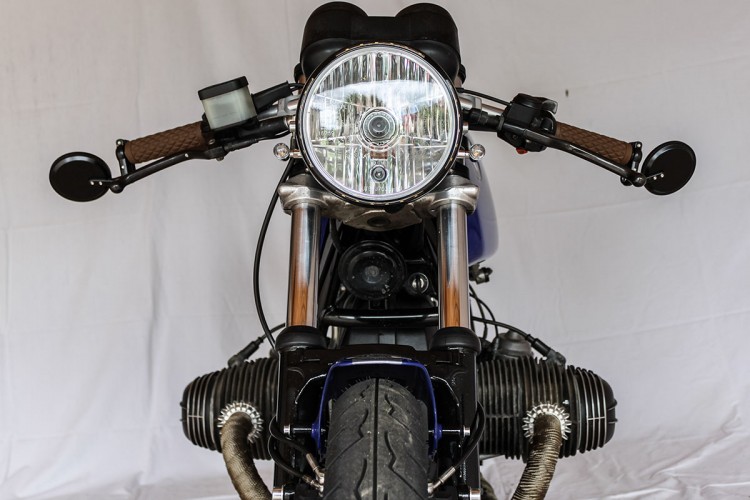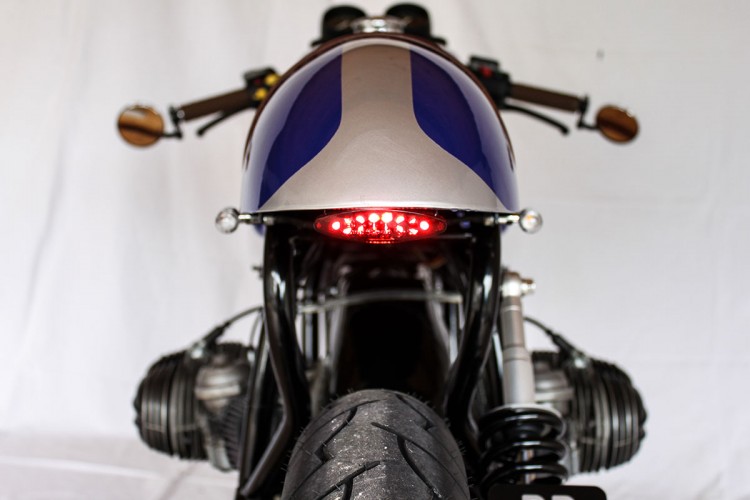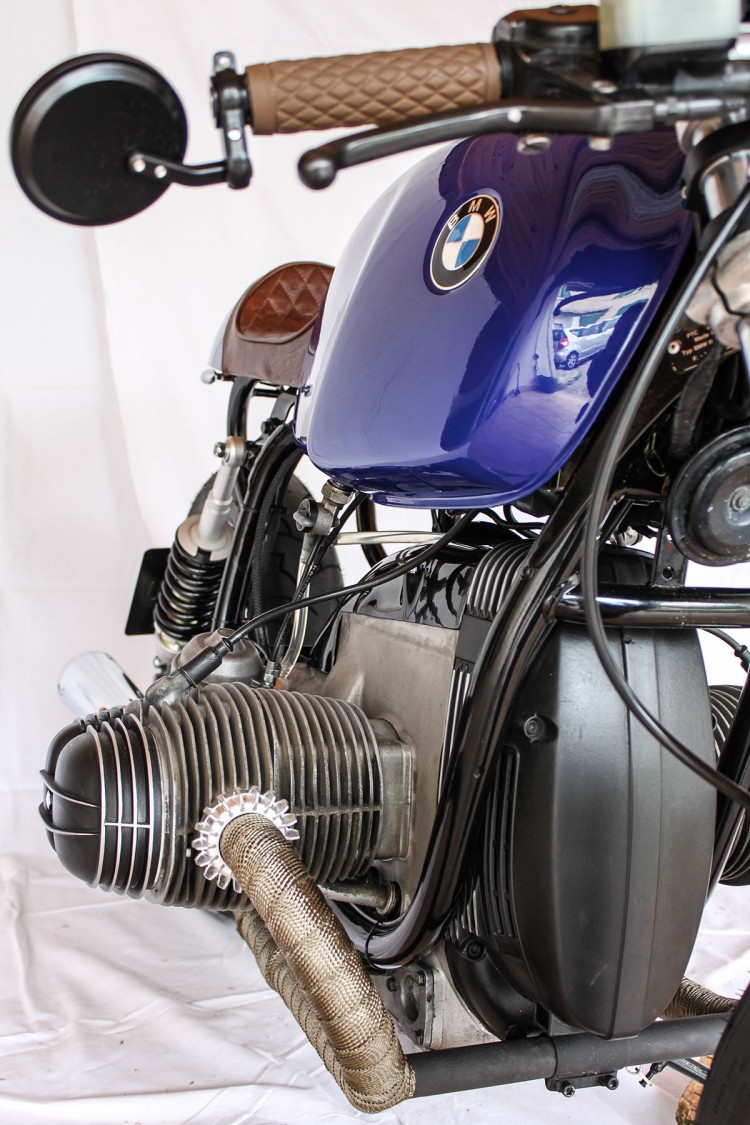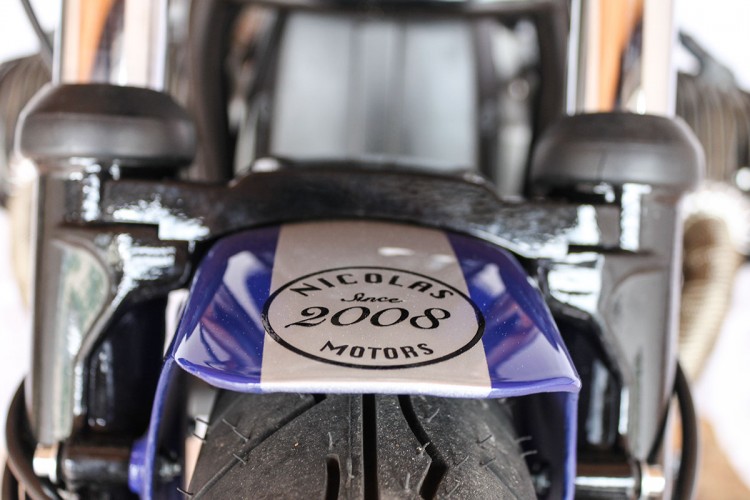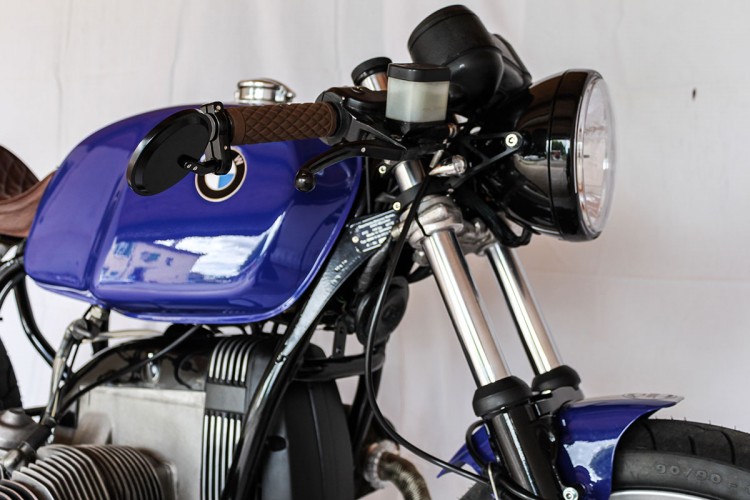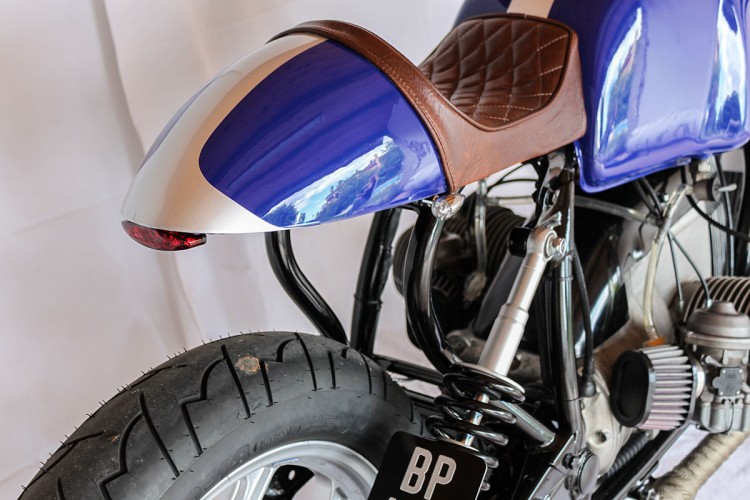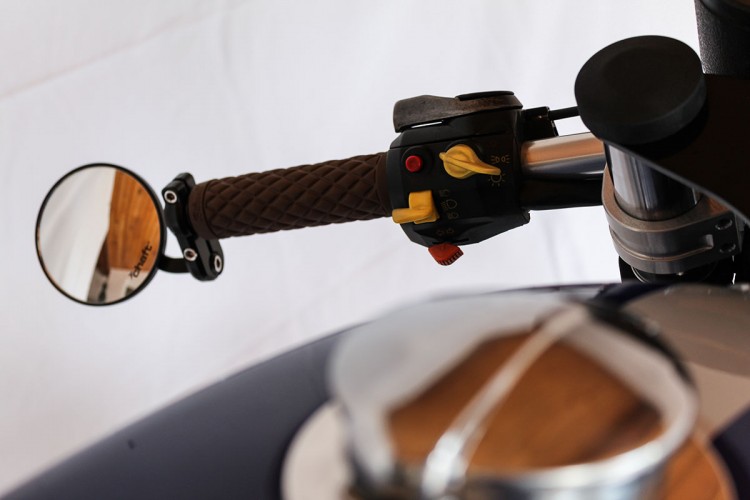 Share This Story, Choose Your Platform!
Tags