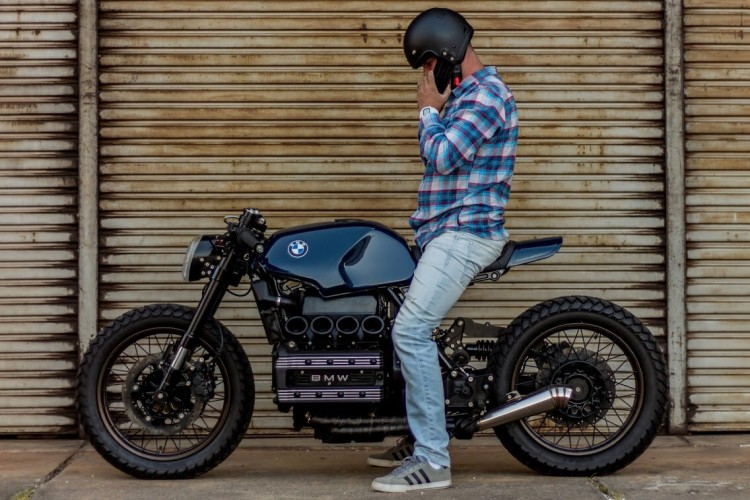 Last February I've posted this beautiful Honda CB400 Cafe Racer built by Retrorides. With this bike, the Brazilian brothers Gustavo and Rodrigo Lourenço showed what they are capable of and that they were able to redefine the standards for building a Honda CB cafe racer, still the #1 bike for cafe racer projects. With so many unique creations it's hard to stand out, but the CB400 simply hit a sweet spot. While Gustavo and Rodrigo have a long-time history in building hot rods, they sure know how to make something special out of a two-wheeled machine.
[su_button url="https://bikebrewers.com/9-best-custom-bmw-r-nine-t/" style="flat" background="#e8554e" size="10″ wide="yes" center="yes" radius="0″]>>> Read: The 9 Best Custom BMW R nineT's[/su_button]
I kept close contact with the guys and they told me that they were working on a BMW K100 cafe racer. In March I got this cool teaser of the work in progress, and our Facebook and Instagram accounts literally melted down the interwebs. And that was only a rough shot of an unfinished project. Today, three months later I got a message from Gustavo with the great news that the K100 was finished. This is the result and I can say that this is one of the best custom Flying Bricks I've seen to date.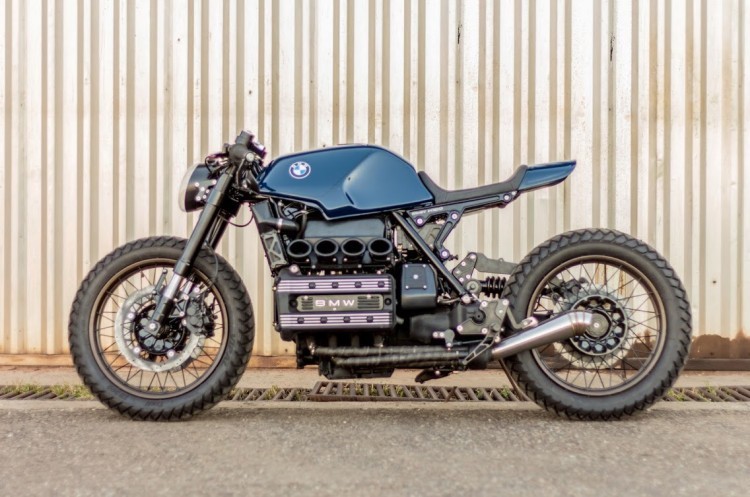 The biggest challenge in Brazil is that it's pretty hard to get aftermarket parts. So a lot of creativity and craftsmanship is absolutely necessary if you want to build a custom motorcycle. So it's no surprise that almost everything, from designing in CAD to the actual manufacturing of parts, is done in-house. Gustavo: "We started this project because a BMW K100 is pretty rare here in Brazil but we just love this model. With this bike you're not riding a motorcycle, you're just flying around on an engine. It's massive and powerful". 
They wanted to pay homage for 30 years of BMW K100 and they see this as the reborn of the Flying Brick. But also a big fat wink to BMW's racing genes in the (Brabham) BMW F1 car of Nelson Piquet: they've used the same blue (f1bt52). And let's be honest: it's more a racer than a cafe…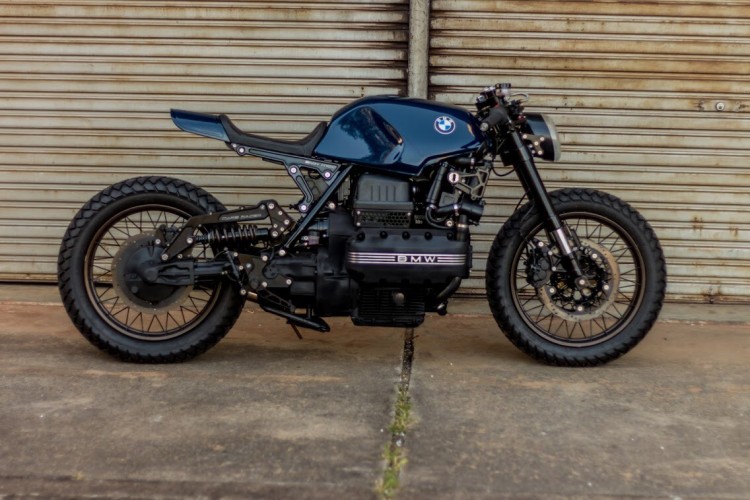 To get this bike up to today's standards they've mounted a modern USD fork with a beautiful 18″ laced wheels. All black. With the suspension upgrade, the braking system also got a necessary update with custom made brake rotors.
Another great piece of engineering is the custom swingarm and mono shock suspension setup (we've seen this earlier on this R80 Scrambler). This is a combination of form meets function: it not only makes the bike look better and more racy it also works superbly. Together with the complete new subframe with super slick black leather seat and cowl and the rear end is super clean (and damn sexy IMO…). The rear light and indicators are integrated into the design.
To make it actually rideable with this complete different stance, the rear sets were relocated for a more comfortable riding position. They've ditched the original wiring loom, bought the complete Motogadget inventory and went for the best: m-unit, buttons, blaze indicators and speedometer integrated into the triple tree. The headlight comes from a Harley V-Rod.
Let me be honest: I'm completely in love with this bike so I might not be completely objective, but this is one of the best custom BMW's I've seen in a while…!
And? How does it ride Gustavo? "Well, like I said before: It's like your riding an engine instead of a motorcycle. It's awesome!".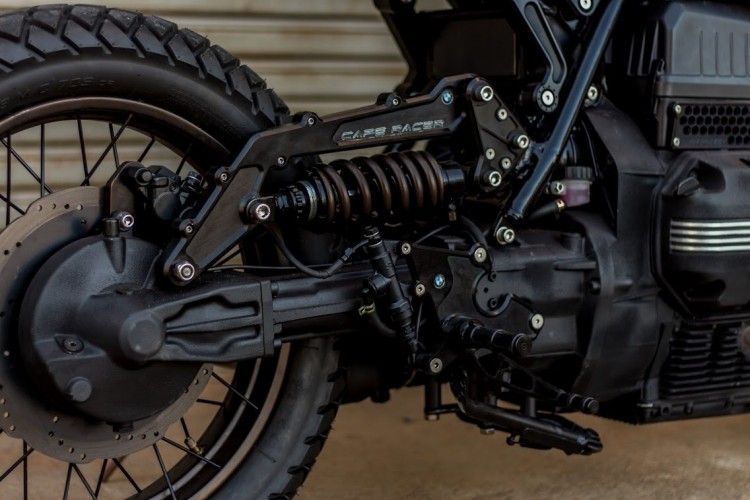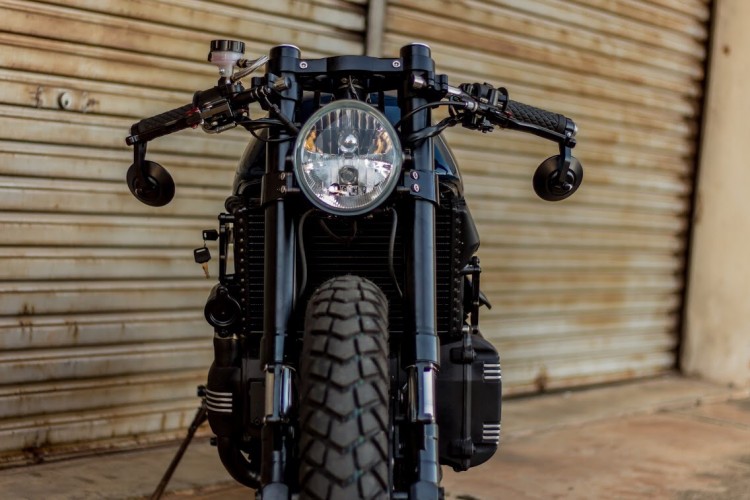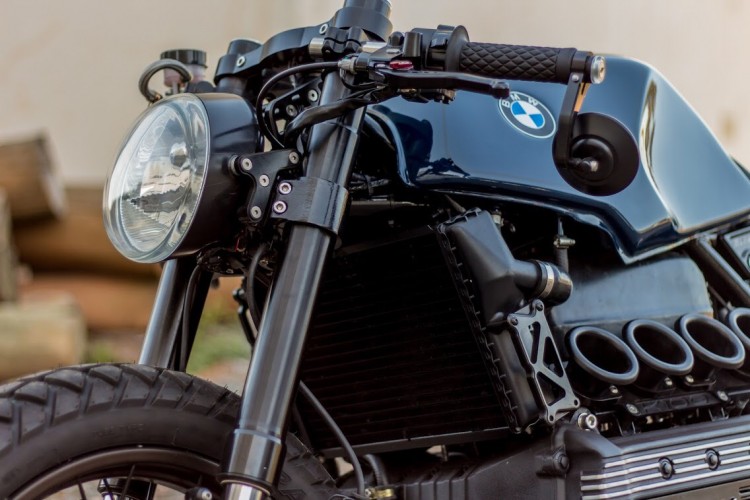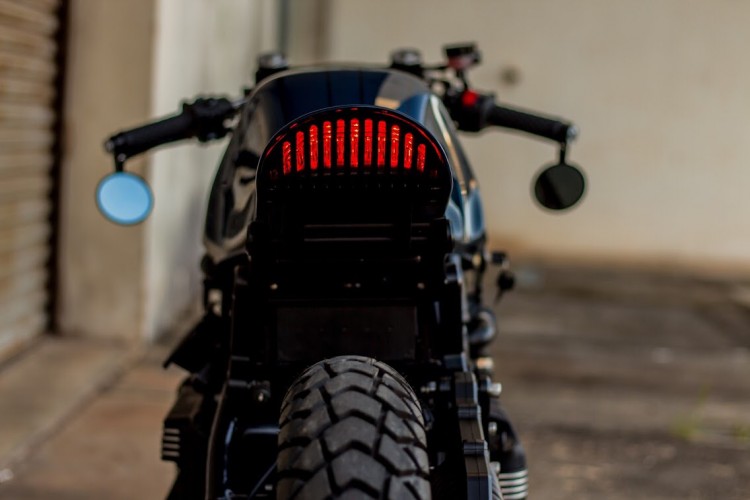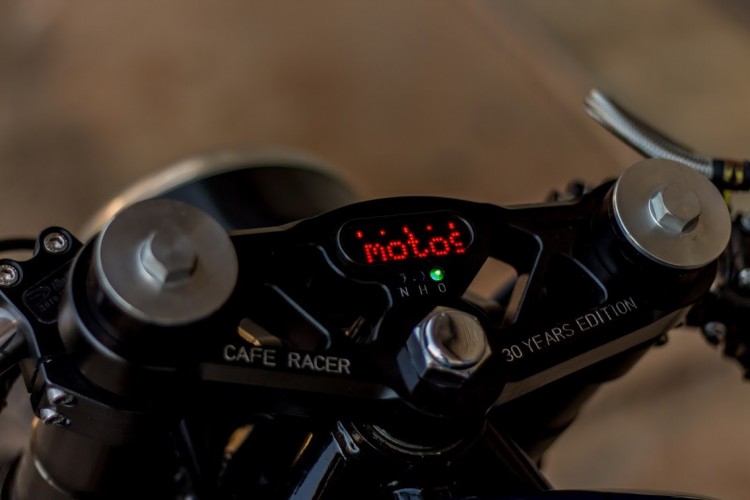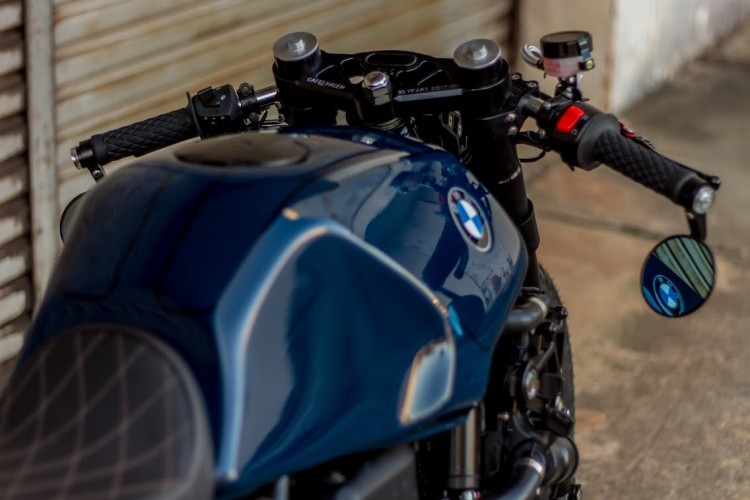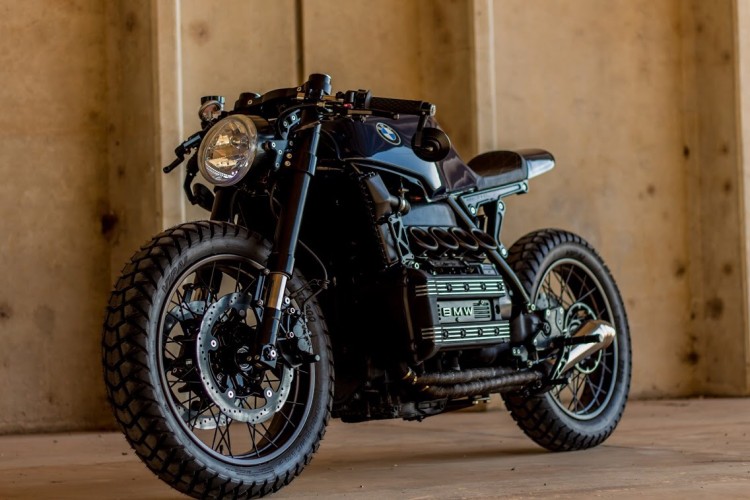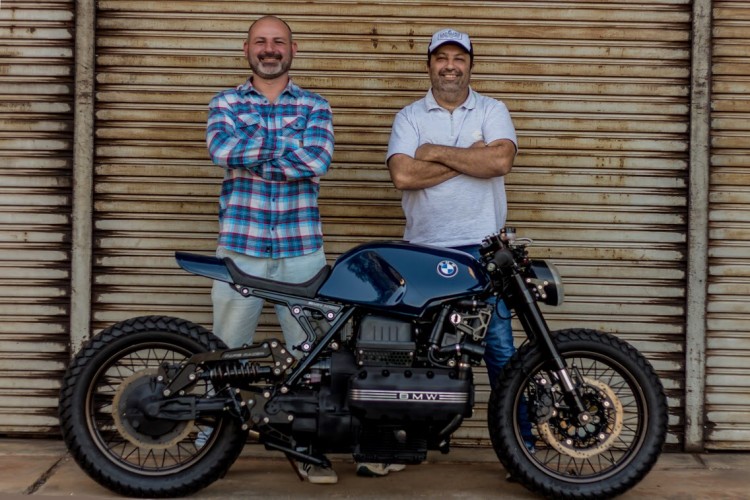 Share This Story, Choose Your Platform!
Tags