Follow us on
Facebook
,
Twitter
,
Instagram
,
Pinterest
,
Google+
,
Youtube
or subscribe to our
newsletter
.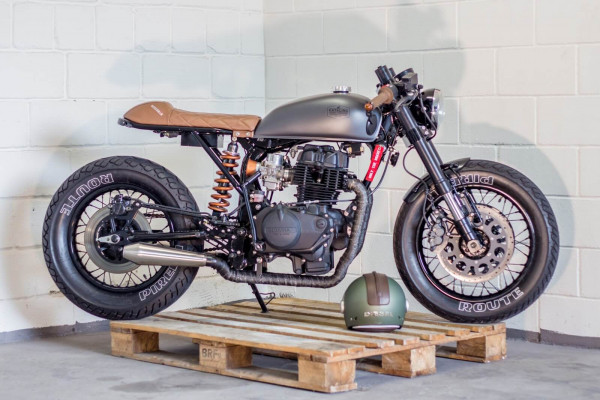 The Honda CB-series still is (by far!) the most popular base bike for cafe racer projects. And no matter how many times I've seen one, if it's done properly, they never get bored. I may be a bit biased (I have a '72 CB500), but I think that the classic Honda's will remain popular. The Honda CB400 Cafe Racer you see here is built by the two brothers Gustavo and Rodrigo Lourenço, owners of "Retrorides by Lourenço" a small workshop in Brazil. I can't point why I like this bike so much, but the overall look and feel make me happy! I'm thinking of adding this machine as a bonus in my 10 Best Honda CB Cafe Racers.
Gustavo and Rodrigo are actually specialized in building hot rods, but they've also have a special love for custom bikes. So they've picked up a badly shaped CB400 to prove that this bike is a solid base to build a cafe racer. You may know that Brazil is not the best county to find new aftermarket parts, so the Lourenço brothers had to be creative and they've used a mix of parts from other machines:
Front wheel: Honda Falcon 400
Rear wheel: Suzuki Intruder 250
USD front fork: Kawasaki Comet GTR
Fuel tank: Sundown Hunter
Headlight: Suzuki Intruder 125
In order to get all parts in place, a lot of customization was needed and the brothers live by the motto "if you can't buy it, build it".
Rearsets
Wheel hubs
Subframe
Leater seat
Front fender
Brake discs
The most challenging part was to create a monoshock setup, which make the rear of the bike look clean but also gives the bike awesome proportions. The rear shock and the spokes are made to order and together with the tires these are the only real new parts on this machine. It's an awesome piece of work and I think that this bike will go over the internet for years.
Follow RetroRides: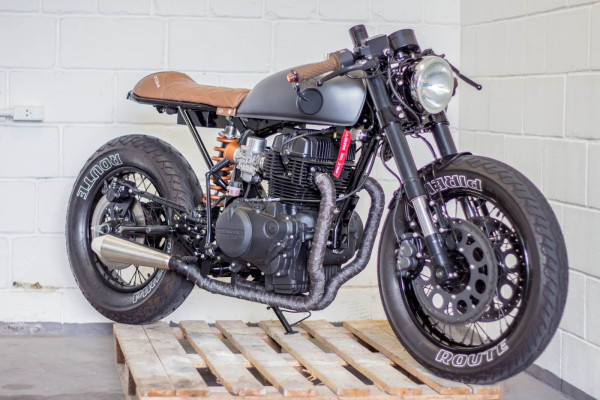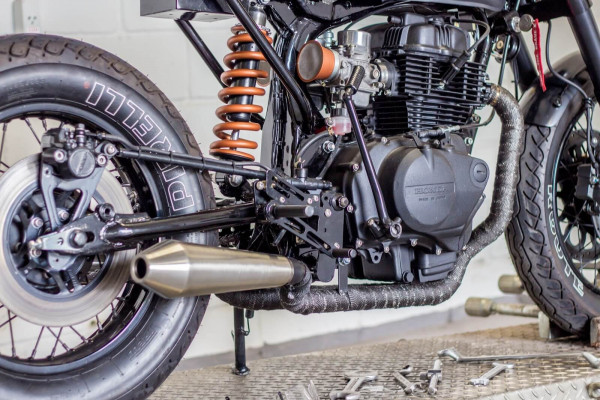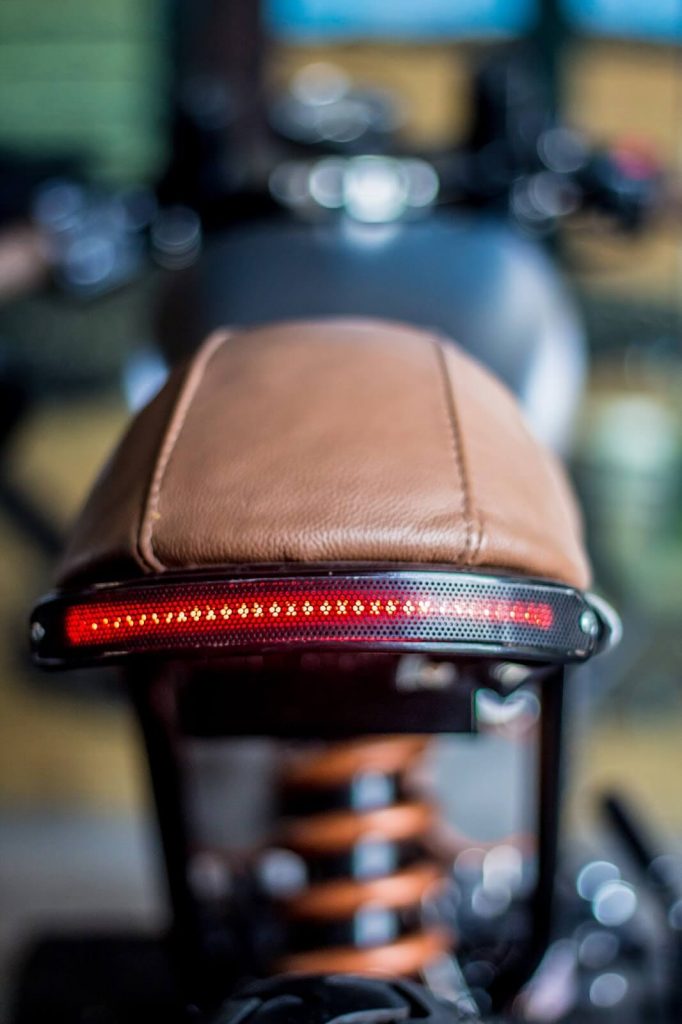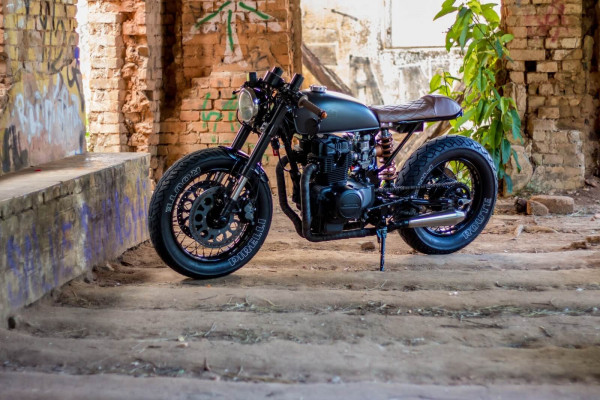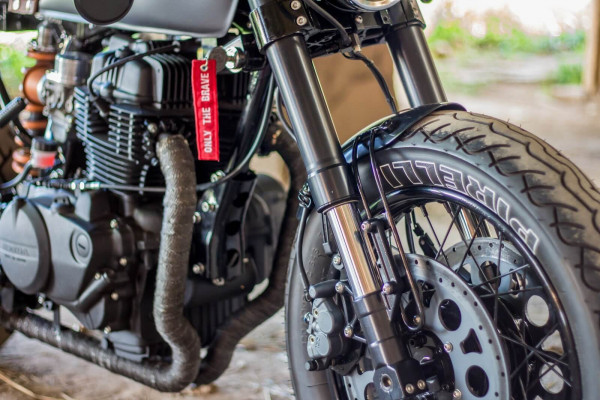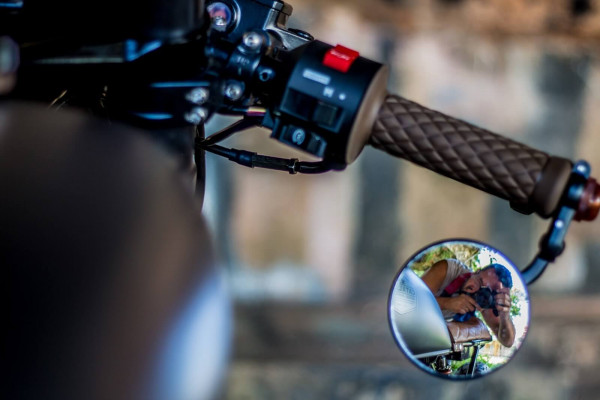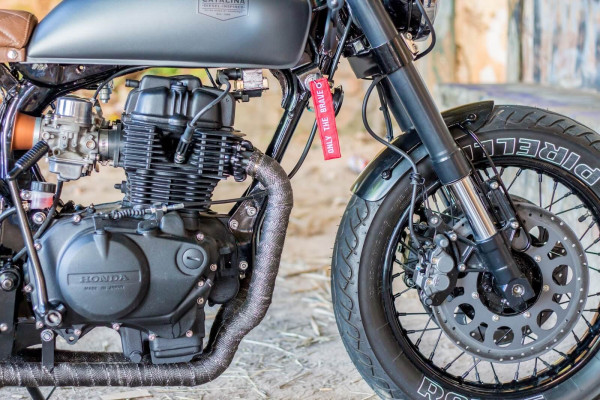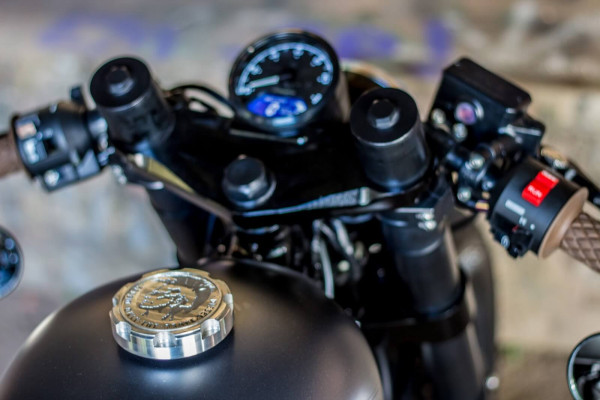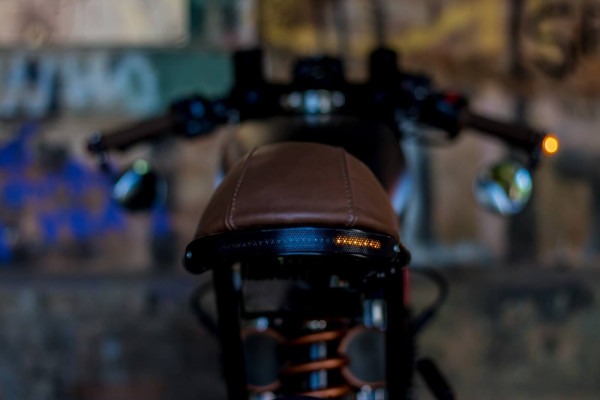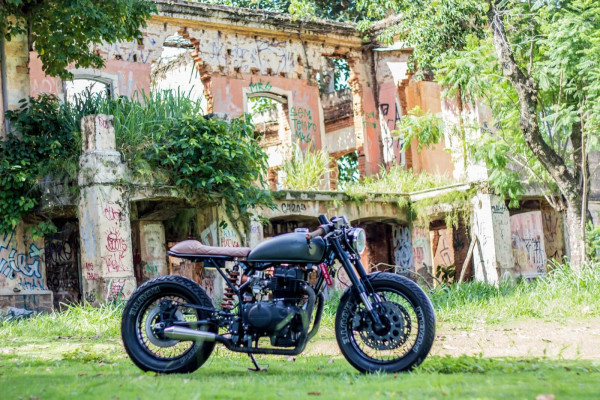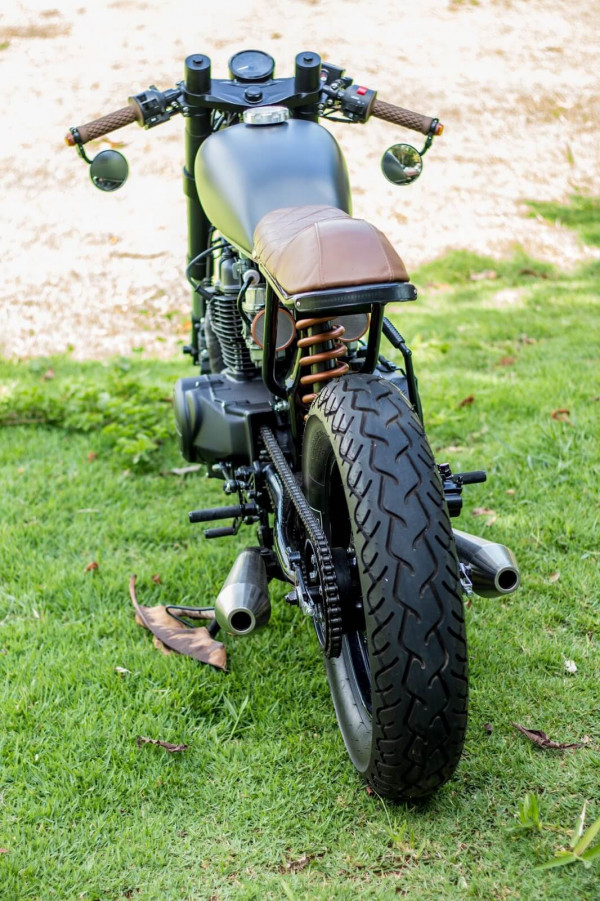 Gustavo and Rodrigo: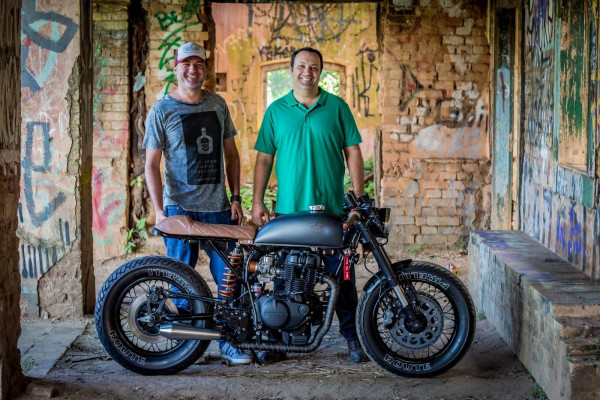 Honda CB400 Cafe Racer Video
Share This Story, Choose Your Platform!
Tags