Follow us on
Facebook
,
Twitter
,
Instagram
,
Pinterest
,
Google+
,
Youtube
or subscribe to our
newsletter
.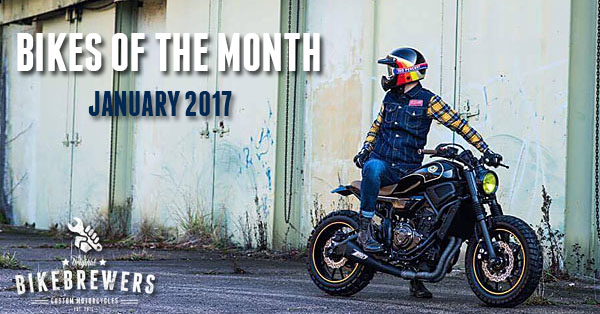 After our photo contest for Best Custom of 2016, we're up for a new Bikes of the Month. Like every month we've selected the best customs from around the web. This month we have a Ducati 750 from Down Under, a BMW K100 from the US, a Yamaha XSR700 from France, a Moto Guzzi V10 from the US and a radical Triumph Legend TT from Italy.
Ducati 750SS "Emola Evo" by VeeTwo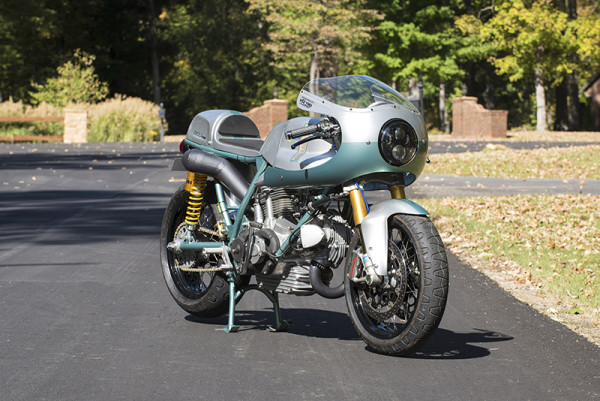 A bike from Down Under with pure racing genes. Built on their own designed "Ritorno" engine with a genuine '81 900 MHR frame, this "Emola Evo" by VeeTwo is a classic racer built for the track. Great lines and high-performance parts make this bike not only look good, it's also capable of doing serious lap times… [read more]
BMW K100 Cafe Racer by Mike Flores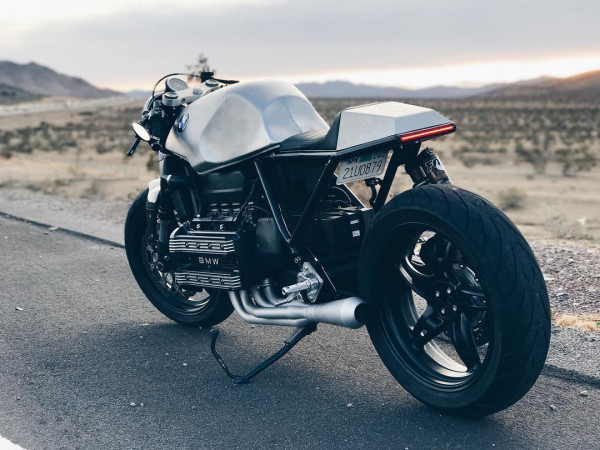 The BMW K-series is rapidly becoming a top pick as a basis for custom projects. This K100 is built by "first timer" Mike Flores from Los Angeles. His goal was to keep the squared lines and angles in place and honor massive engine.
The images got a lot of likes on Facebook and Instagram and I didn't took long for Mike's bike to get featured on BikeEXIF. Not bad for a first project! [read more]
Yamaha XSR700 "Dirty Smoke" by MotoMax Metz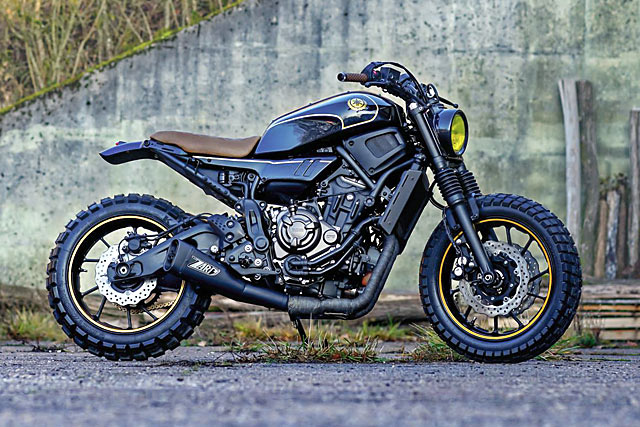 With the introduction of Yamaha's XSR-series it was clear that it was designed to be customized. One of the first (and still one of the best) for sure is the XSR700 Scrambler by JvB Moto. The bike you see here is built by MotoMax Metz, a Yamaha dealer from France. The XSR700 they call "Dirty Smoke" is inspired by JvB's design and created with bolt-on parts… [read more]
Moto Guzzi V10 Centauro by Rodsmith Motorcycles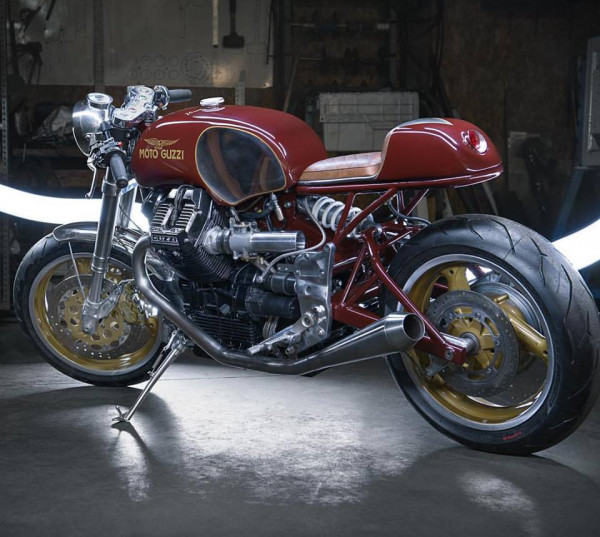 As a Guzzi rider I always love to see Guzzi's, especially the custom ones. This gorgeous machine is built by Craig Rodsmith, owner of Rodsmith Motorcycles. He calls himself a master/builder/fabricator/painter/designer and he worked on all kinds of motorized machines, from mopeds to WW2 fighter planes. What you see here is a customized Moto Guzzi V10 Centauro; a somewhat bulky tourer. The only bulky thing on this classic cafe racer is the massive engine… [read more]
Triumph Legend TT by XTR Pepo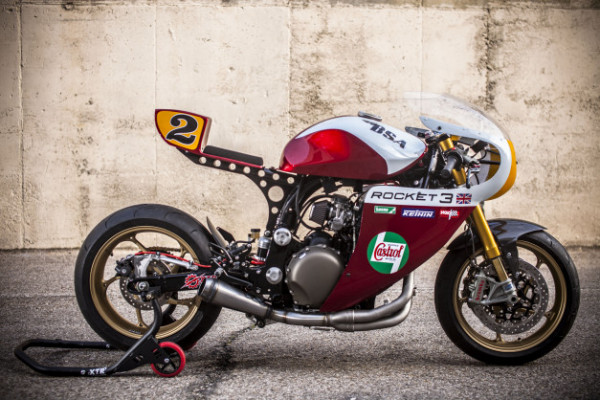 To be honest: I love every machine that is build by Pepo Rosell, so it's obvious that I feature his work on a regular basis. But I'm not the only one; every single creation turns out to be gold. If he posts one of his projects, it got shares, likes and posts all over the web in no time. This machine is called "Rocket" and is based on a Triumph Legend TT… [read more]
Share This Story, Choose Your Platform!
Tags