Follow us on
Facebook
,
Twitter
,
Instagram
,
Pinterest
,
Google+
or subscribe to our
newsletter
.
A BMW from the Bavarian mountains, an undefined but complex engineered 3 cylinder 2-stroke from Ukraine, a Kawasaki Vulcan S from Germany and an out of the box Suzuki GS550 from Holland. Meet our best custom bikes of September 2016.
BMW R100R Café Racer "DA#7" by Diamond Atelier
Since the guys from Diamond Atelier started in the summer of 2013, every single creation is simply spot on. We've featured some of their builds here and we see them back on sometoplists we've published. Their third build, the "DA#3" literally melted down the web. Just like this one, it's based on a BMW R100R and is already their 7th bike. [read more]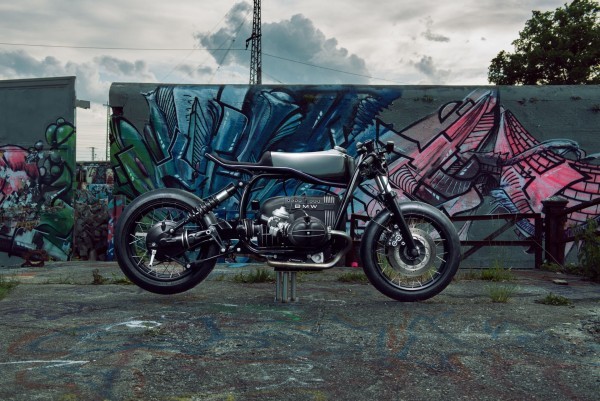 An undefined 2-Stroke, 3 Cylinder Rocket
Do yo remember this cool RD135 Café Racer? A real dapper 135cc 2 stroke machine. This little machine produced an impressive 18hp. But what if you take the engine of his bigger brother, the RD350, and redesign the engine to a 555cc triple cylinder? Well, that's exactly what the guys from Iron Custom Motorcycles (ICM) from Ukraine did. The result? "Project Beckman": a lightweight, 50hp 2 stroke rocket that runs over 200km/h! [read more]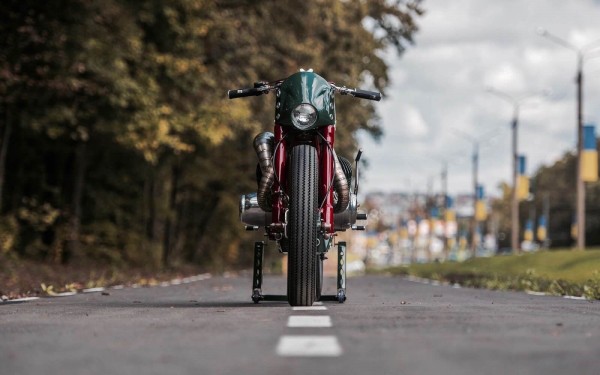 Kawasaki Vulcan S "The Underdog" Sprint Machine
A bulky Kawasaki Vulcan S as a sprint machine? That would not be my first guess… But maybe you remember the awesome Vulcan S Cafe Racer built by Oficina MRS? In terms of style this creation shows us that it is possible to make a beautiful cafe racer of the Vulcan. But what about true speed? The guys from Essenza from Germany took the challenge to built a sprint machine for the Essenza 1/8 mile sprint races we saw at the Glemseck festival. [read more]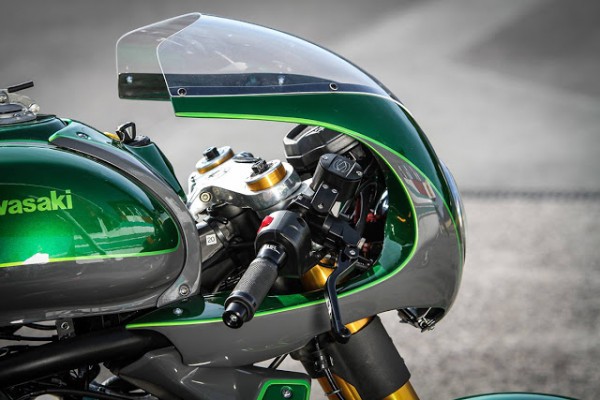 A Different View on the Suzuki GS550
A while bike on the Dutch "Motorbeurs" I spoke to Wido Veldkamp, owner of Wimoto, about his ongoing project that he was displaying there. It was not finished at all, but it was very clear that he was working on something different. Most eye catching feature of this bike, which was a Suzuki GS550 in the early days, was the odd front suspension and the cool stance of the machine. I advises Wido to wait with posting pictures of this machine and that he should submit his project at Bike EXIF. And he did… He got a big fat feature here. Great work! [read more]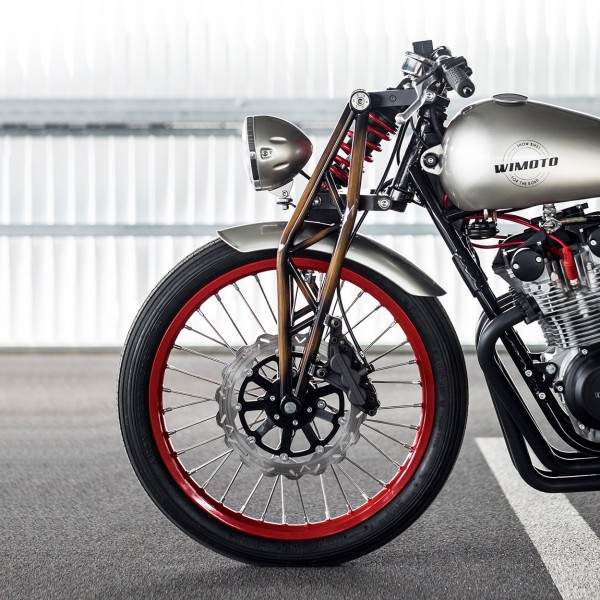 Share This Story, Choose Your Platform!
Tags