Follow us on
Facebook
,
Twitter
,
Instagram
,
Pinterest
,
Google+
,
Youtube
or subscribe to our
newsletter
.
Another month, another overview of the best custom motorcycles from around the web. This month a vintage Harley Davidson, a pure performance rocket Ducati, a KTM on high heels, another Ducati and a beautiful BMW R nineT inspired by it's ancestor. Welcome the best bikes of October 2016
Custom Harley-Davidson by Studio Motor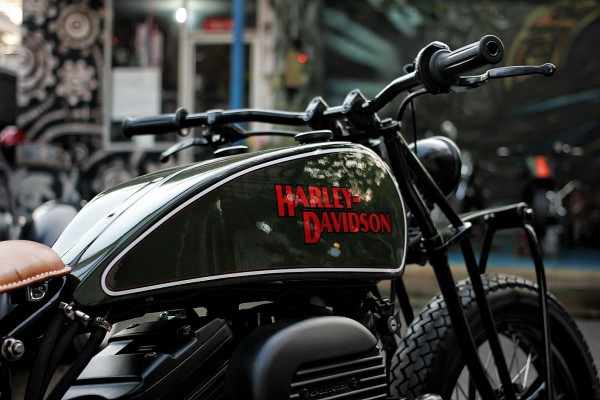 As a motorcycle enthusiast you simply could not miss Discovery's mini series "Harley and the Davidsons". If you like Harley's or not, this really is a one one watch. I think that us Dutchieseven like it better because the our "local star in Hollywood" Michiel Huisman is starring. Watching it boosted my personal feelings for the American brand (yes, it's a bit more romanticized, but who cares?) and it may be a coincidence or not, but Donny Ariyanto of Studio Motor revealed this cool looking custom Harley-Davidson. [read more]
Ducati Monster 1200 R by Young Guns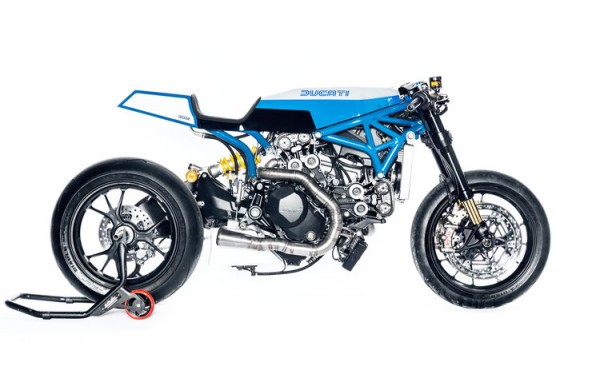 Nick Heer and Fabian Witzig from Young Guns Speedshop took a 2016 Ducati Monster 1200 R and where inspired by the legendary Ducati's of the 70's, like the 750 sport and 900ss. Mixing a high tech GP bike with the classic lines of the glory days. The result is a bike under 200kg with more than 160hp. [read more]
KTM 250 SX-F Scrambler by Engineered to Slide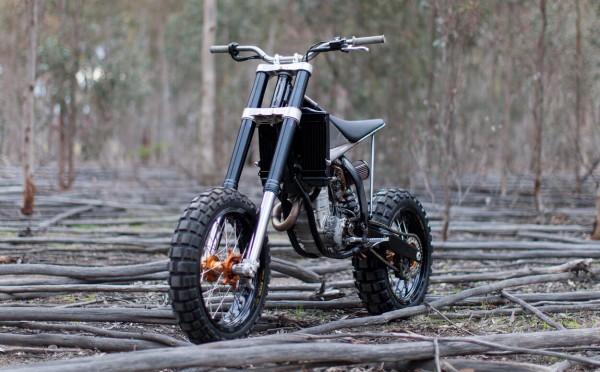 Some custom motorcycle designs simply turns heads. This out of the box machine also turns heads, A LOT of heads. Our friends from BikeBound.com posted an image of this KTM 250 SX-F on Instagram and the servers almost went down. It's a pure fun machine built by Nigel Petrie of Engineered to Slide. [read more]
Ducati 860 Café Racer by Fuller Moto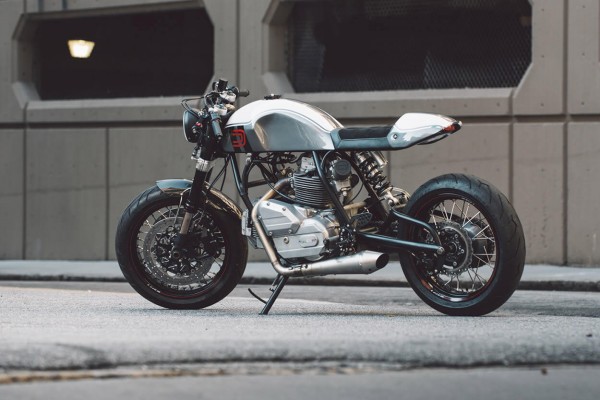 Sometimes we buy things with no clear plan in mind. Same goes for this '75 Ducati 860. Bryan Fuller from Fuller Moto bought this bike years ago and the machine was untouched for years. Untill Bryan Heidt, a worker from Fuller Moto kept a Benelli Mojave gas tank to the frame; love at first sight and the project was born. [read more]
BMW R nineT by RSD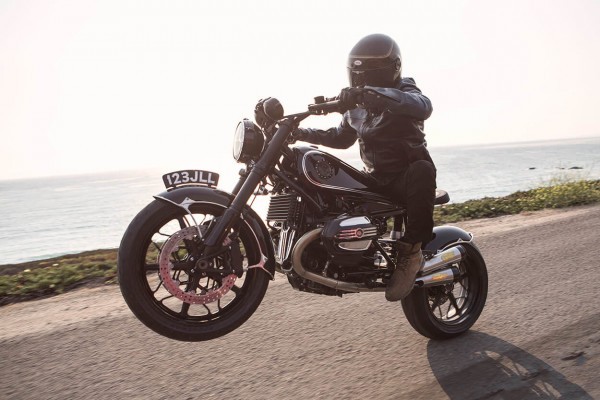 Roland Sands Design is one of those names that seem to turn everything in gold by only touching it. Even before the BMW R nine T officially was launched, RSD laid their hands on the pre-production bike. But that's already three years ago, so they thought it was time for yet another awesome R NineT, this time inspired by one of it's ancestors; the 1936 R5. [read more]
Share This Story, Choose Your Platform!
Tags