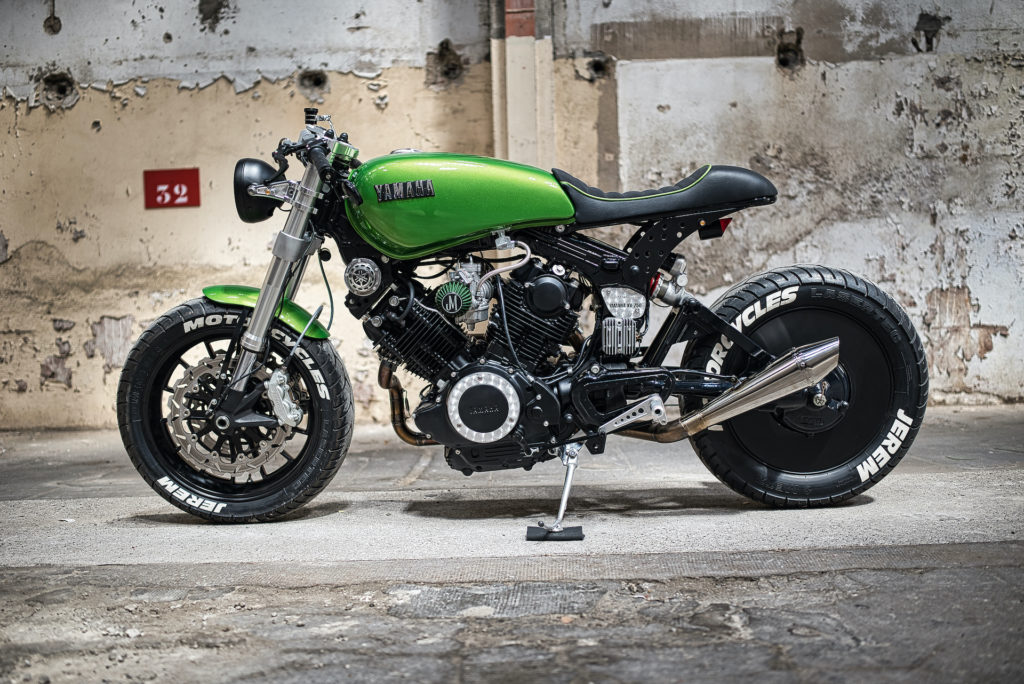 Populair request
We have written about the venerable Yamaha XV a number of times in our recent posts and we can't get enough of them. Not just because of the cool aesthetics the Japanese V-twins have, or the high desirability factor they possess. No ladies and gentlemen, we love the Yamaha XV because it has developed itself into a cult classic, a people's champion if you will. As far as we are concerned, when talking about café racers, the Yamaha has earned itself a spot in the top 5 base bikes of choice for us. No matter how you look at it, each XV café racer we have seen so far makes us want to own one.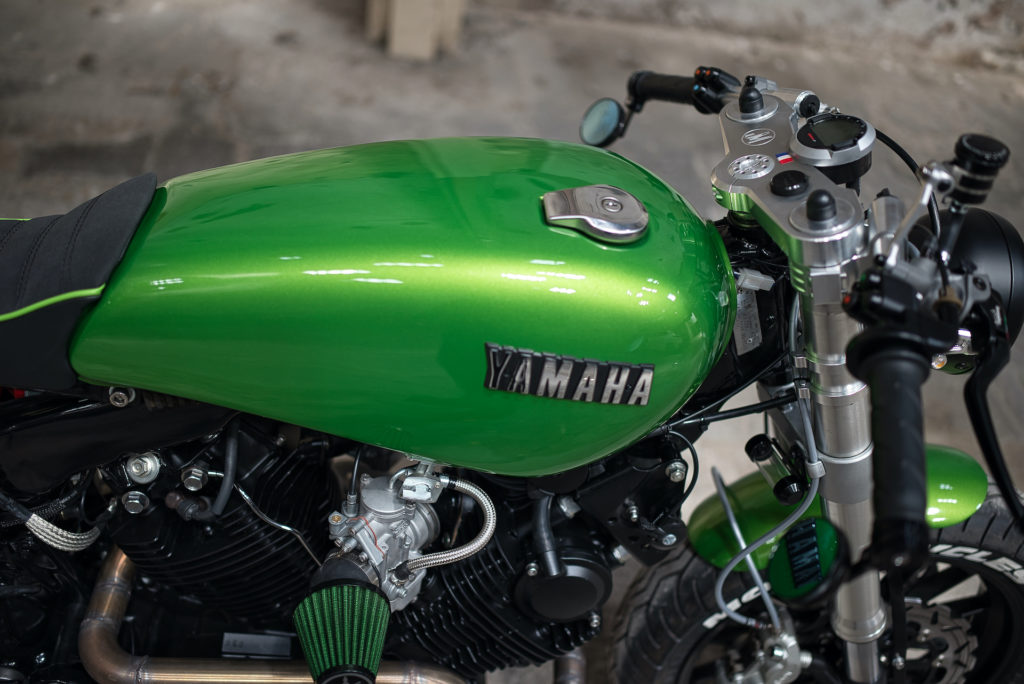 Another XV!
So when our friend Jeremy Duchamp of JeremMotorcycles shared his modified Yamaha XV1000 TR-1 with us last year, we were over the moon! The Frenchman can't seem to get enough of the Yamaha XV, so he spent over 240 hours in his shed brewing on another Yamaha XV project, this time is a XV750. We have to say that we were blown away by how this café racer turned out!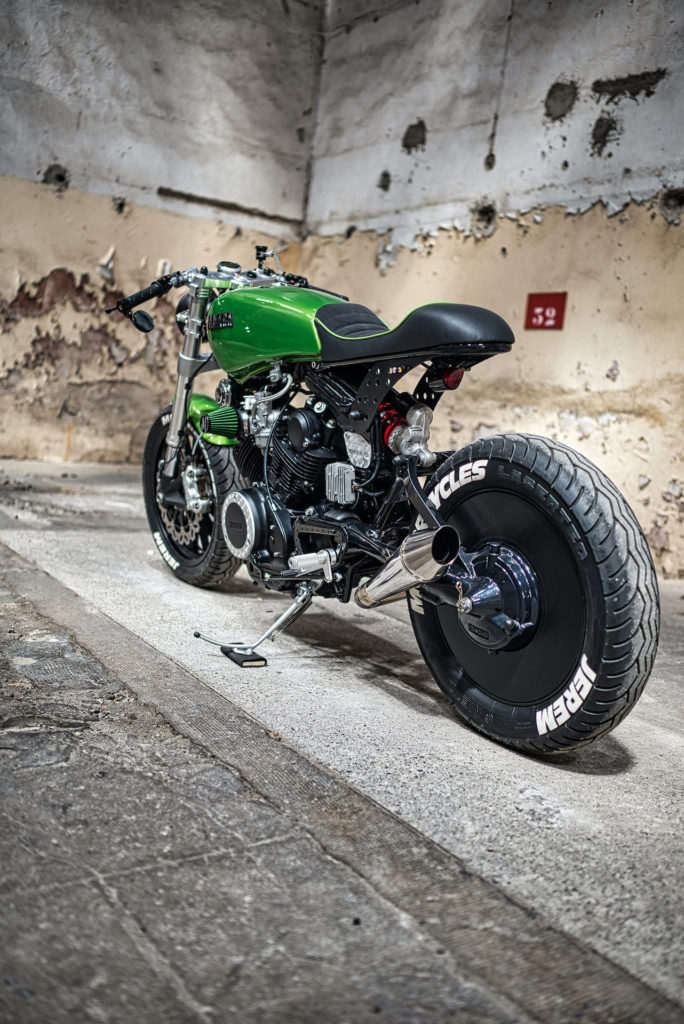 It goes without saying that the XV didn't start of its life like this. Jeremie bought the 1983 XV750 about 1 year ago and it was not in a good shape, according to the craftsman. Each and every bolt was removed and replaced where necessary. The subframe and swingarm had sever corrosion and were removed and decluttered, after which they got sandblasted and powder coated in a gloss black finish.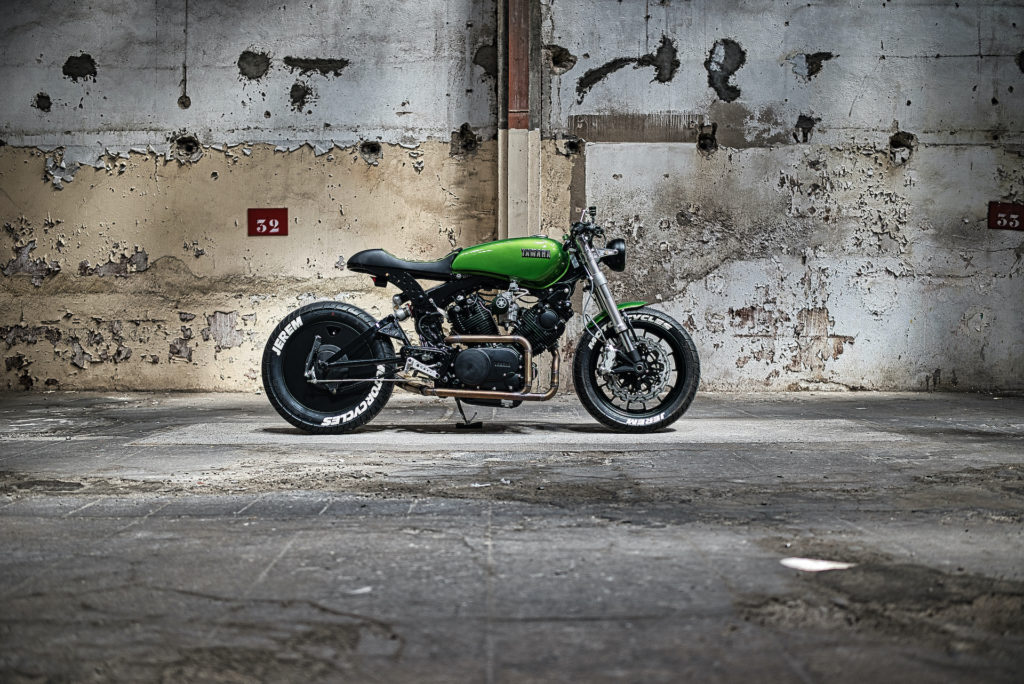 Serious components
The front end of the XV received a serious upgrade. The front fork has been adopted from a Ducati Monster and was mated to a  Ducati Diavel front wheel. To make it all work , a custom triple clamp was made by USV Racing. Integrated into the top yoke is a KOSO speedo. The radial brakes are courtesy of Brembo and offer tremendous stopping power. The brake lines are of aviation grade quality too. On the clip-ons we find CNC'ed micro switches. All the switches and electrics have been connected to an M-Unit by MotoGadget. Talking about electrics, the café racer received an LED headlight, mini front indicators, and a tail light that appears to be floating, pretty neat! All of this is powered by a Solise lightweight Lithium battery which has been placed underneath the tank.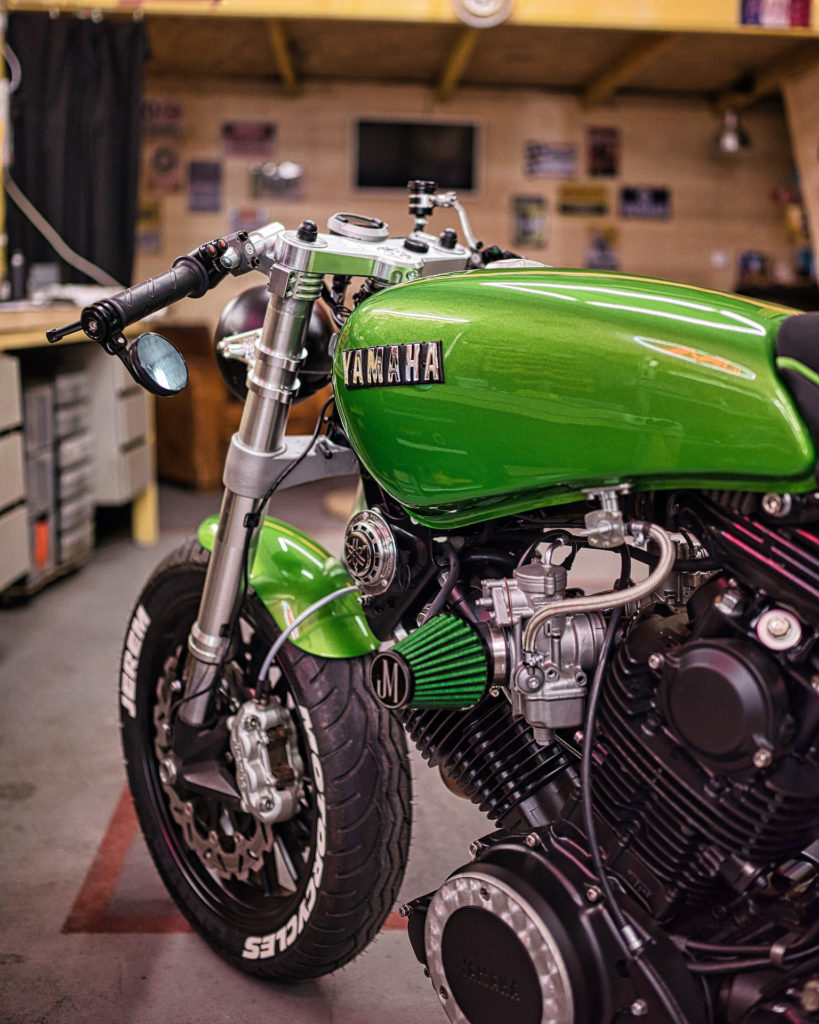 Moving towards the back of the Yamaha, we can see some serious eye-candy. The rear wheel is an absolute stunner, with the closed rim giving it an old-school racer look. A custom rear-set ensures the rider maintains full control. The rear shock comes off an MV Agusta 800 and has a custom mounting system. The single seat has been built to spec by "Point Sellier 34", in a beautiful black leather finish with a colour matching piping.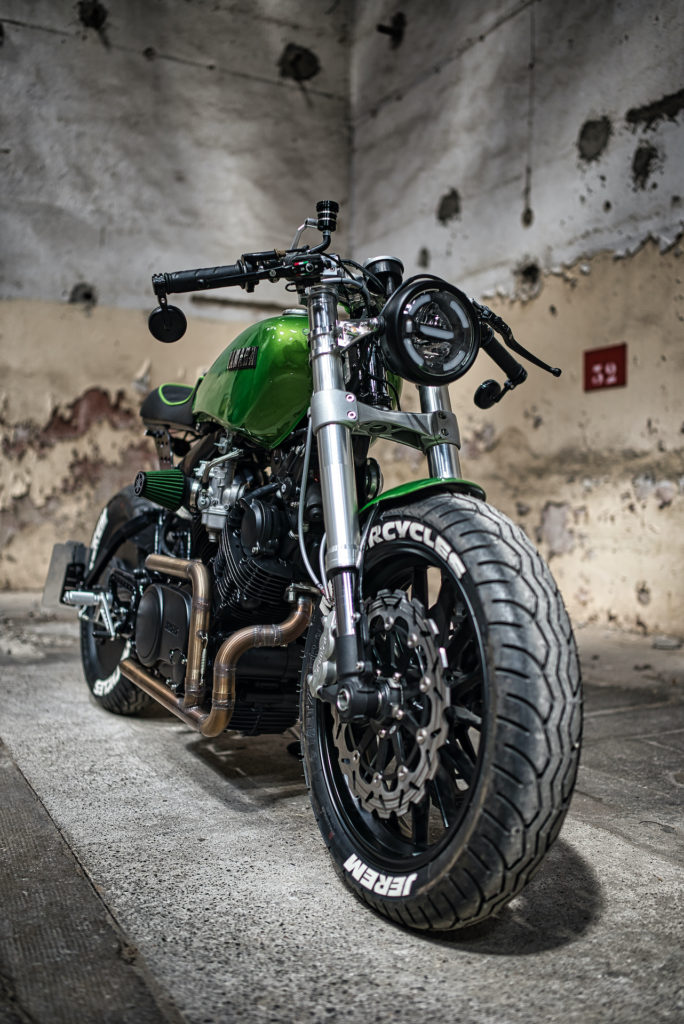 Engine Refreshment
The engine wasn't up to snuff to begin with, so Jeremie decided to replace it completely by a unit with a lower mileage. With less than 10.000 km on the clock it definitely was a lot fresher. From there it was simple. Replace the original carburettors with a pair of Dellorto PHF32's, open air-filters, and get the lot tuned by "Les Belled d'Oc" in Béziers, France. To let all the gases out in an efficient way, a custom exhaust was made in the JeremMotorcycles workshop.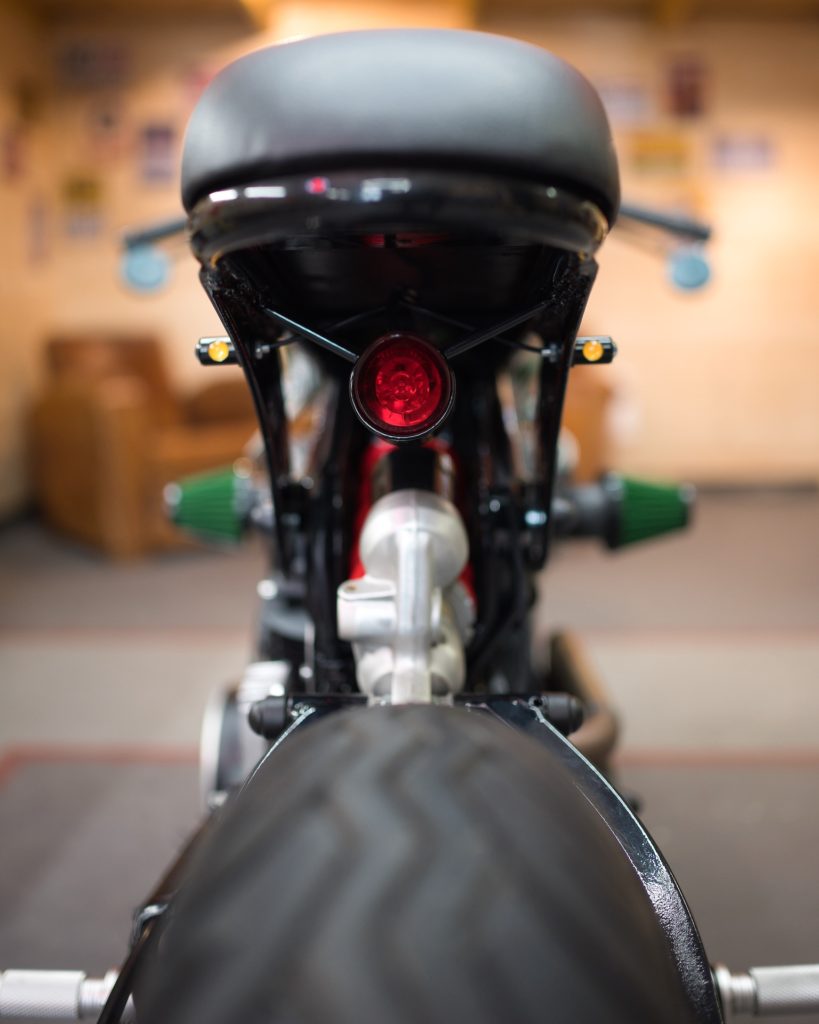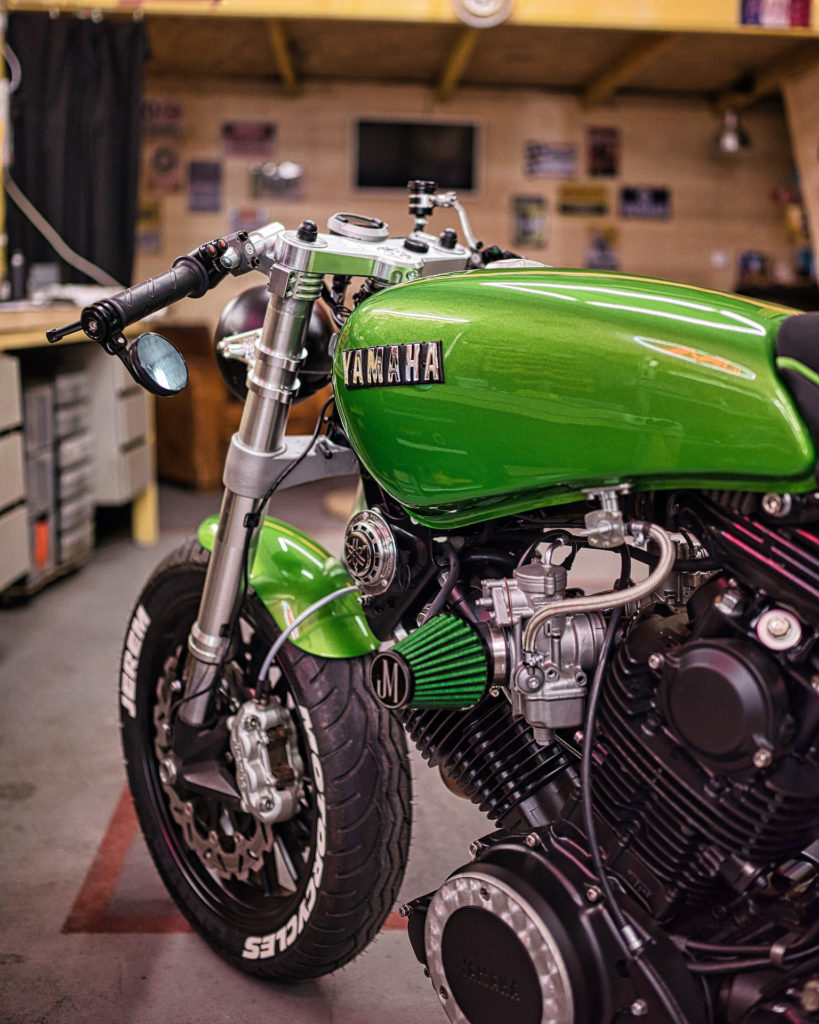 Green by AUDI
To finish this custom project off, the engine received a fresh coat of paint, and the fuel tank got painted in a lush AUDI green paint. The fuel tank also received a protective KEVLAR layer underneath to protect against any unwanted influences. There are little easter eggs hidden all over this build; JM logo's are engraved or painted in countless places, most notably on those Metzeler tires.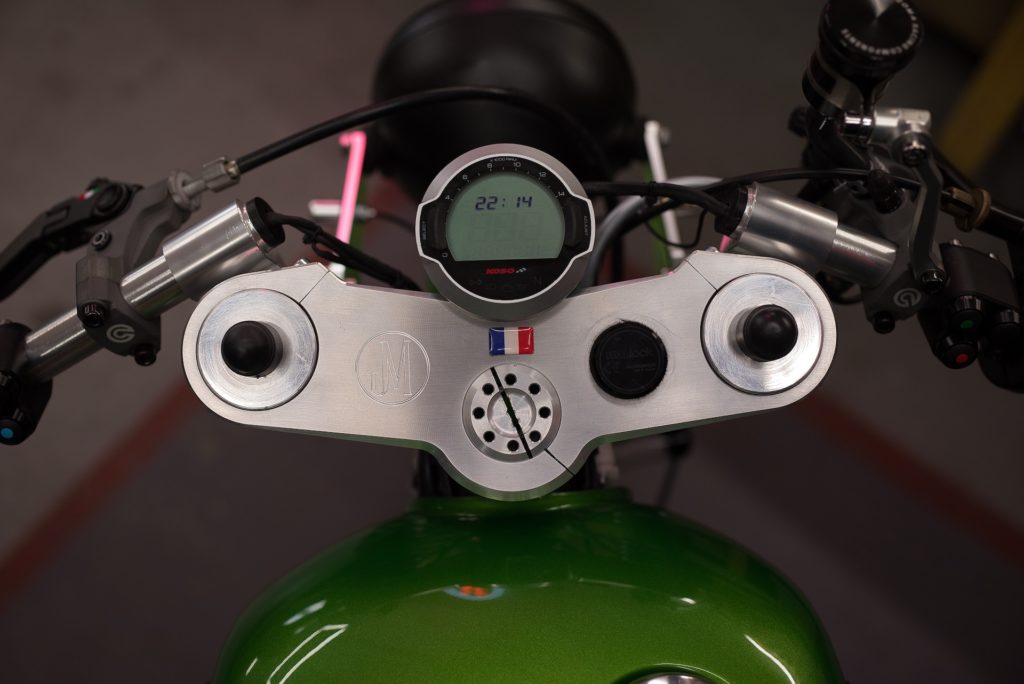 Putting all things together, we can't imagine how Jeremie completed this build in only 240 hours. It is truly impressive, and we hope that someday we can see and hear this beautiful café racer rip the streets of France, in real-life.
Photo Credits: Jonathan Silene
Builder details:
Jerem Motorcycles
Instagram
Facebook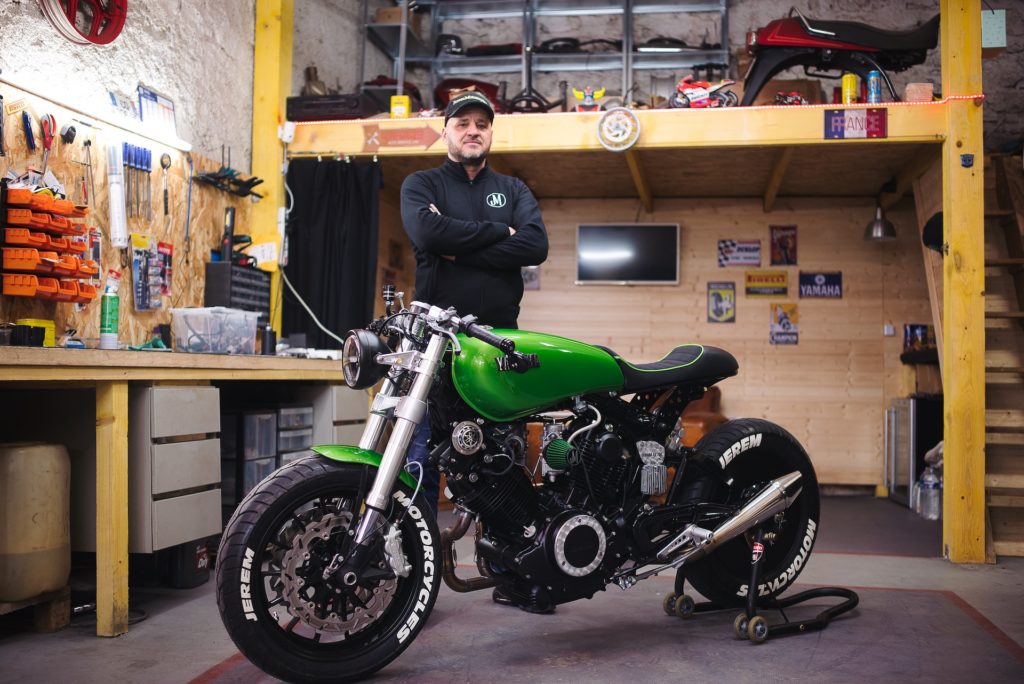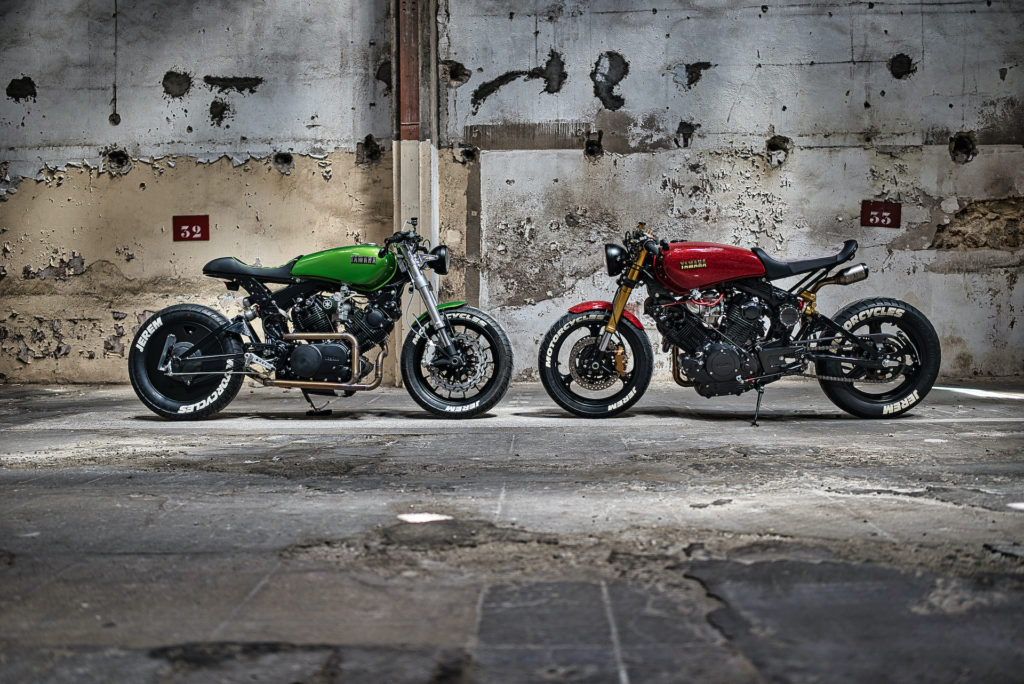 Share This Story, Choose Your Platform!
Tags