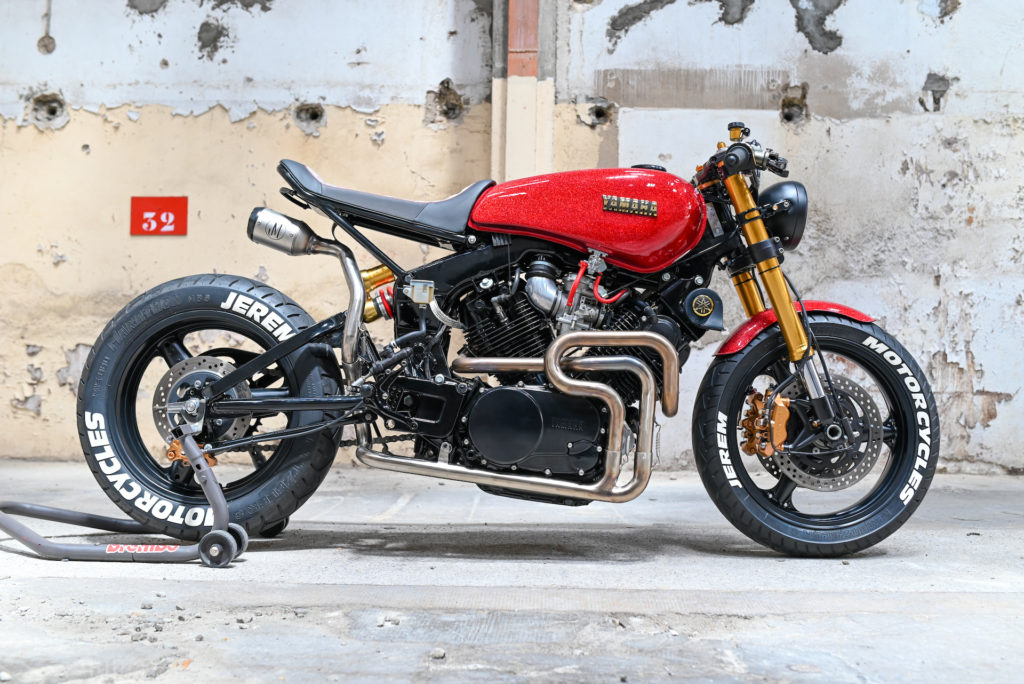 V-Twin
Back in 1981 Yamaha introduced their XV-range motorcycles, which were all based around an air-cooled V-twin engine. Their most notable model was the Virago cruiser; however, a bit more anonymous was the TR1. Sold in various displacement forms, ranging from 535cc to 1100cc, the XV-models were primarily aimed at buyers from the USA and Europe, especially those that weren't interested in the "bread-and-butter" in-line four Japanese motorcycles at that time. It soon became clear that the Yamaha v-twins couldn't compete with both American and Europen made motorcycles in terms of power (ahum, mainly Harley-Davidson), or handling (think, Ducati). Despite that, it was still an okay-ish motorcycle.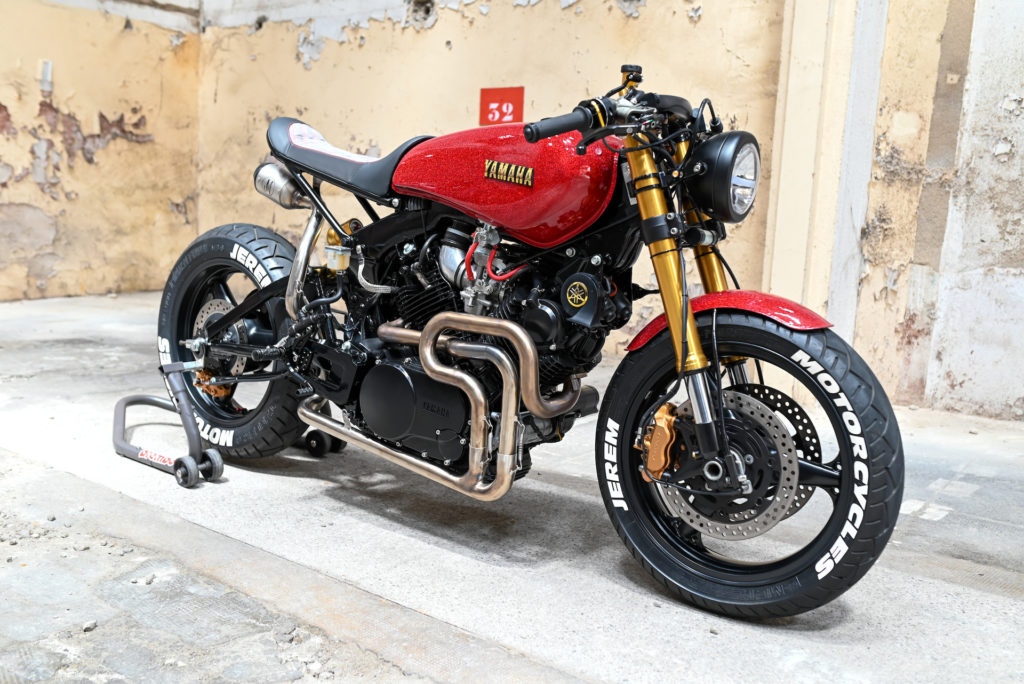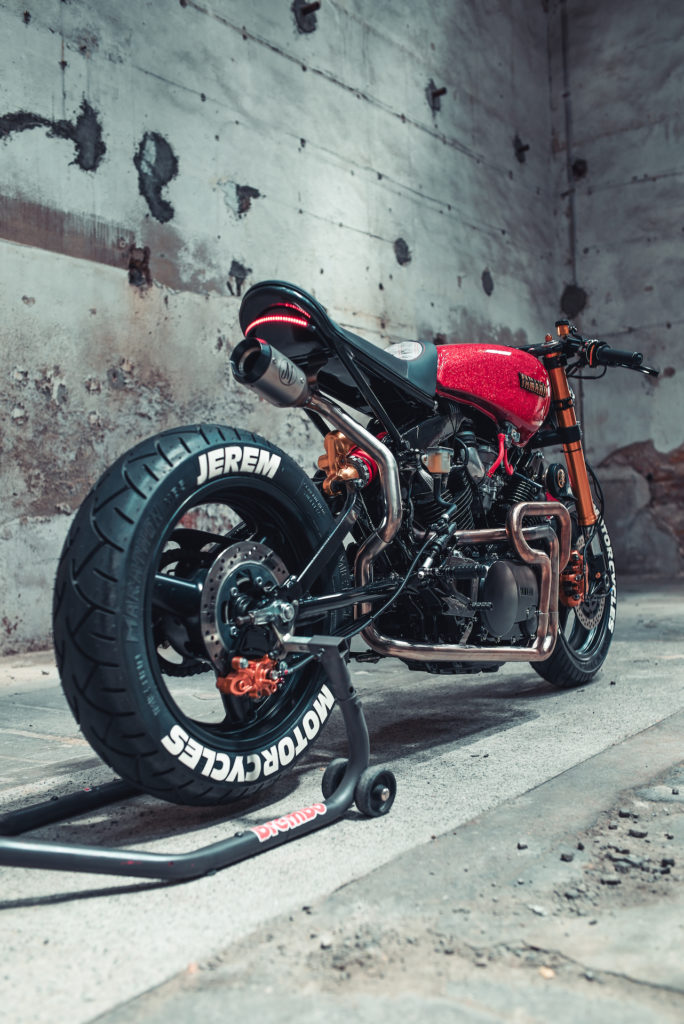 Cult-Classic
Due to its unpopularity at the time, the XV slowly started to grow a cult-like following. Being an underdog, second-hand XV's have been up for grabs for beer money, and it soon became the custom builder's base bike of choice; with its narrow frame, short wheel-base, easy to work on engine, and Japanese build quality. No surprise that we at BikeBrewers have featured modified XV's over a dozen time!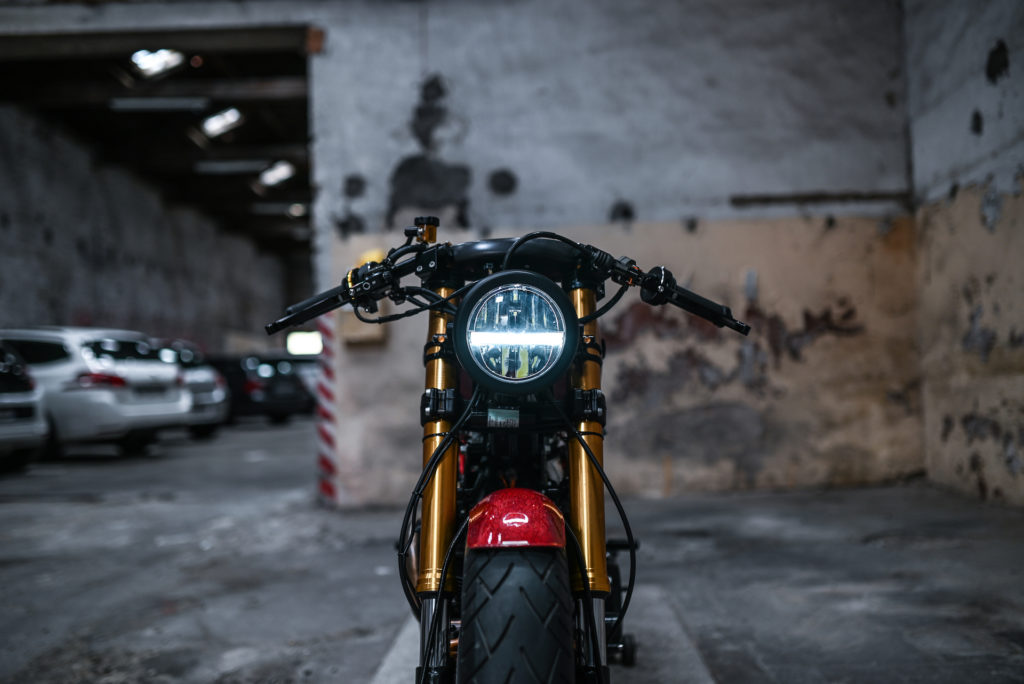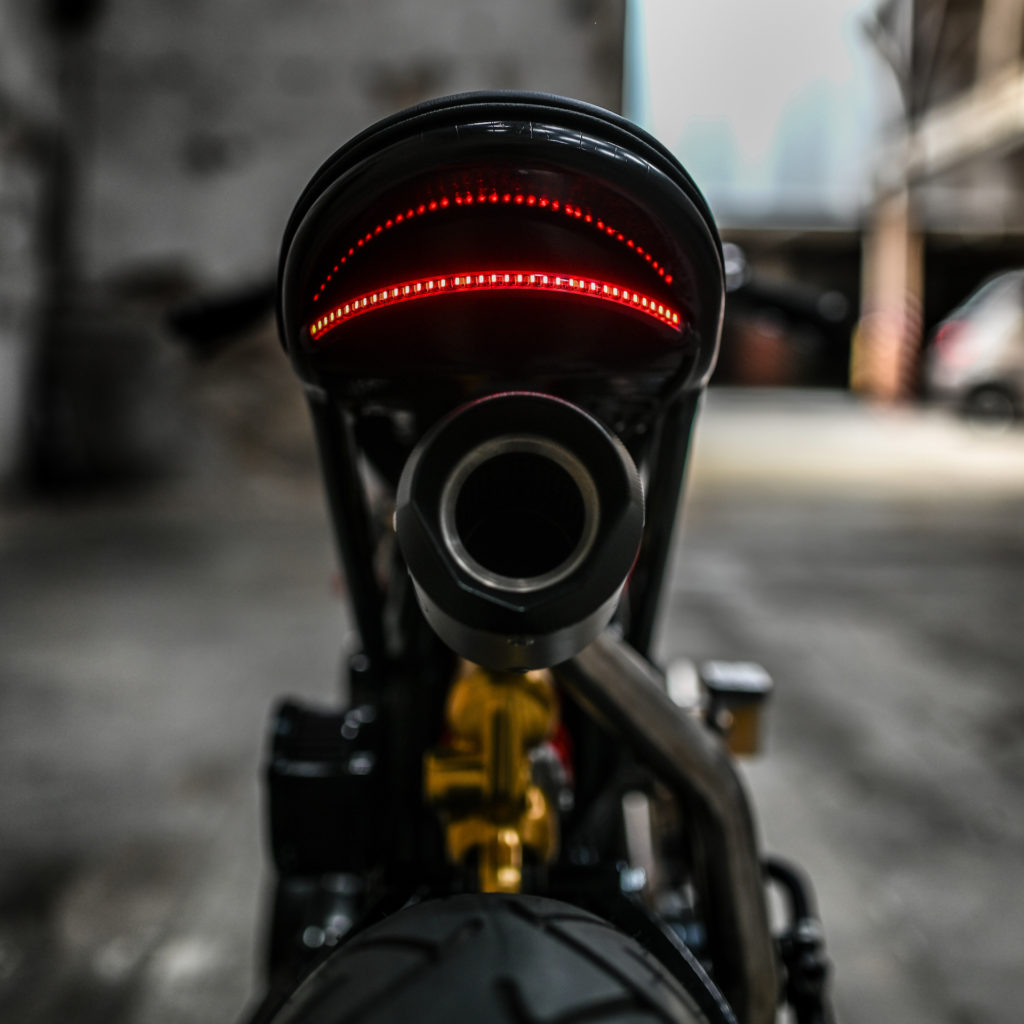 Jerem Motorcycles
We have seen what France-based Jeremie Duchampt of Jerem Motorcycles is capable off in the past. This time, he did his magic on the venerable Yamaha XV 1000 TR-1. The bike he used was a neat looking 1982 model. All stock and original. Jeremie first took the entire motorcycle apart, replacing each and every bolt and bearing. The first modifications were done to swingarm and subframe. The swingarm got cleaned-up by removing any unnecessary tabs, and the rear-subframe was swapped out for an in-house made unit. After that, both parts received a sandblast and a fresh coat of black gloss paint.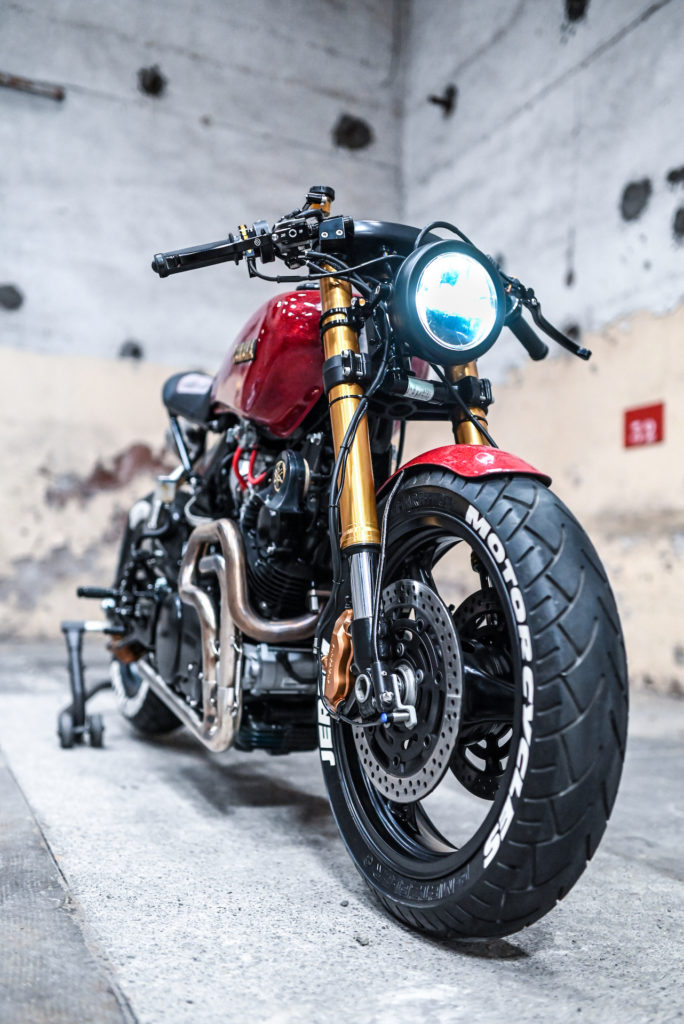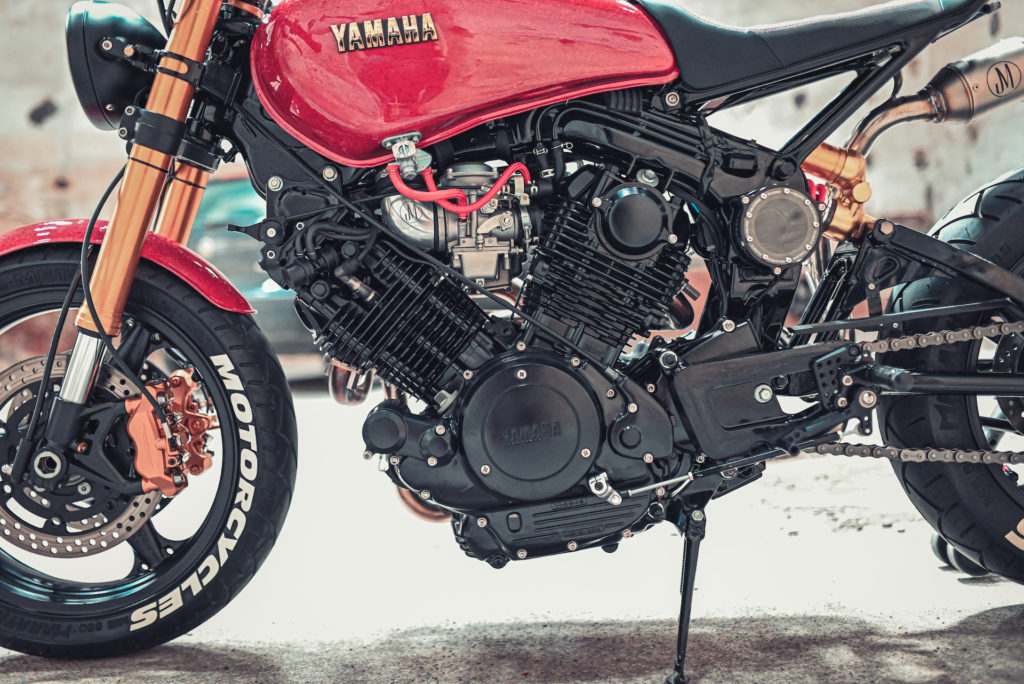 Cannibal
At the front things have become a bit more serious. The front end of the Yama was swapped out for a fork and front wheel from a Kawasaki ZX6R Ninja. The same goes for the Tokico radial calliper brakes. Combined with a Brembo master brake cylinder and steel-braided hoses, they give the old TR-1 some incredible stopping power. Visibility is provided by LED lights at the front and rear, as well as LED indicators all around. A KOSO speedo gives all the necessary info whilst maintaining a minimalistic look. The rear wheel is a unit from a 2006 Suzuki SV 650, and is now being offered traction by a Sachs rear shock which was cannibalised from an MV Agusta.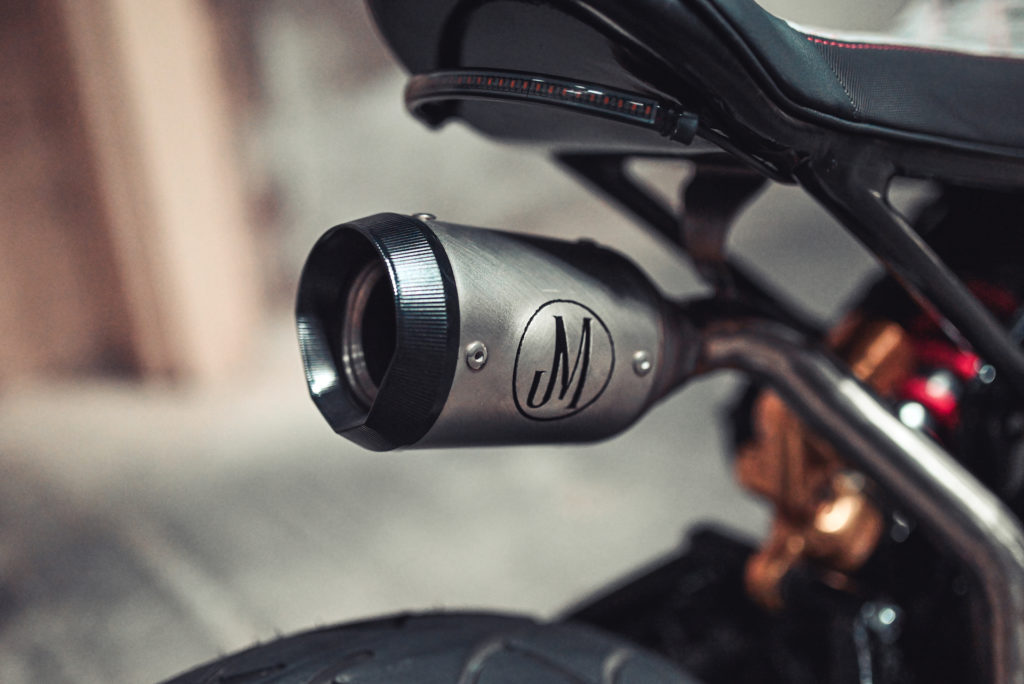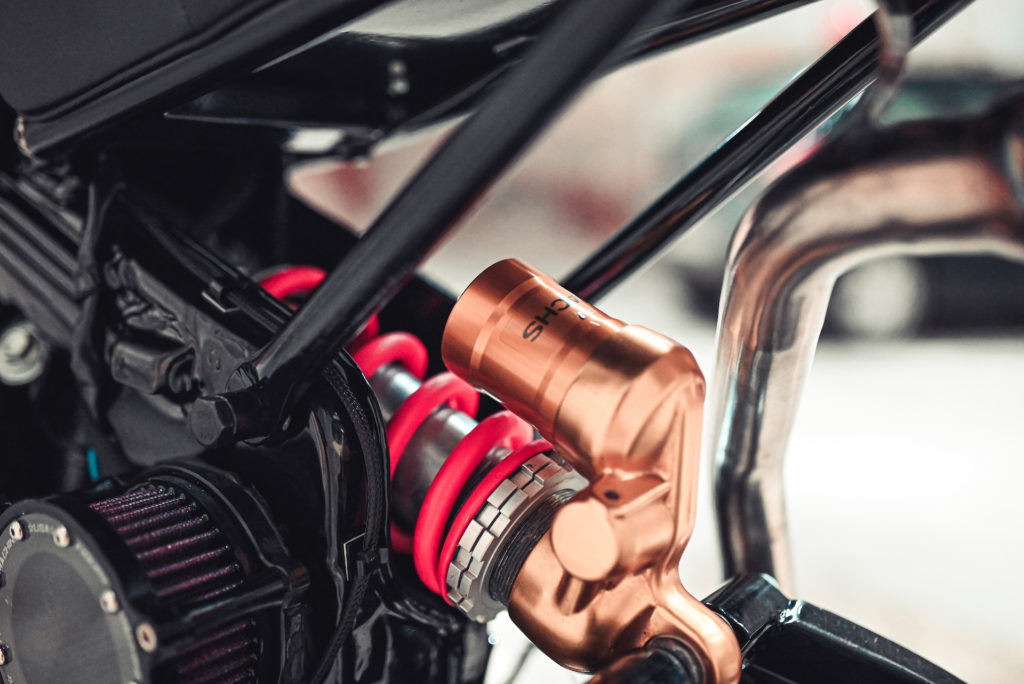 The engine received a rebuild and was tuned on a dyno by Thorn Bike, not that it was necessary, but more for peace of mind. The carburettors were rebuilt as well, and are now mated to a Harley-Davidson air-filter. The piece-de-resistance has to be the exhaust system. Built by hand in the Jerem Motorcycles workshop, it looks like a piece of art. Other eye candy has to be the handmade seat. Made by Point Sellier 34, it fits the XV like a glove.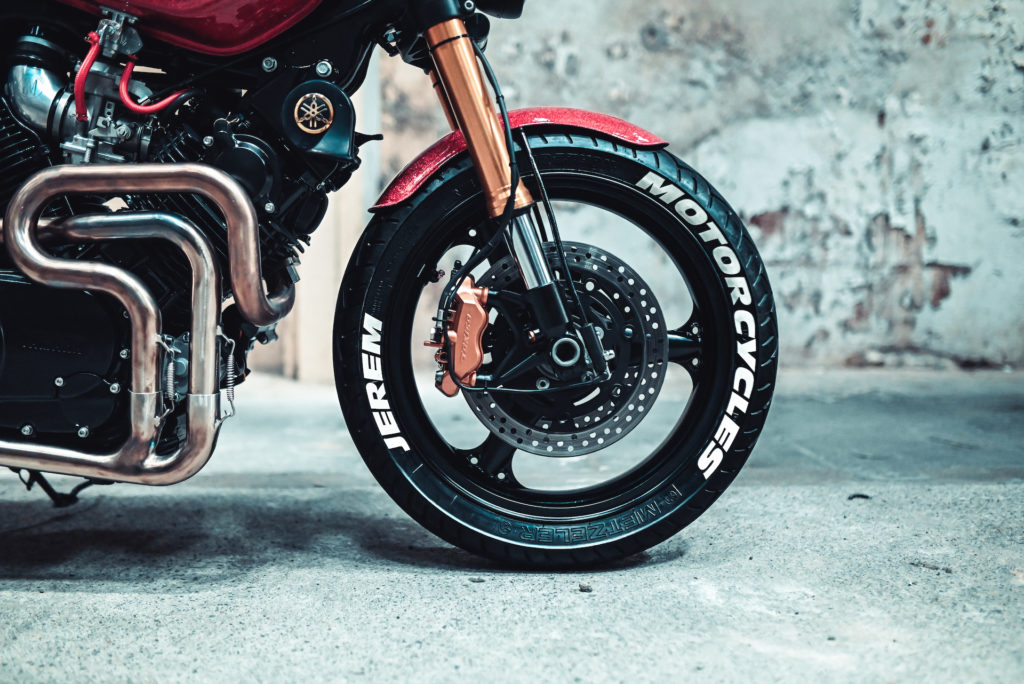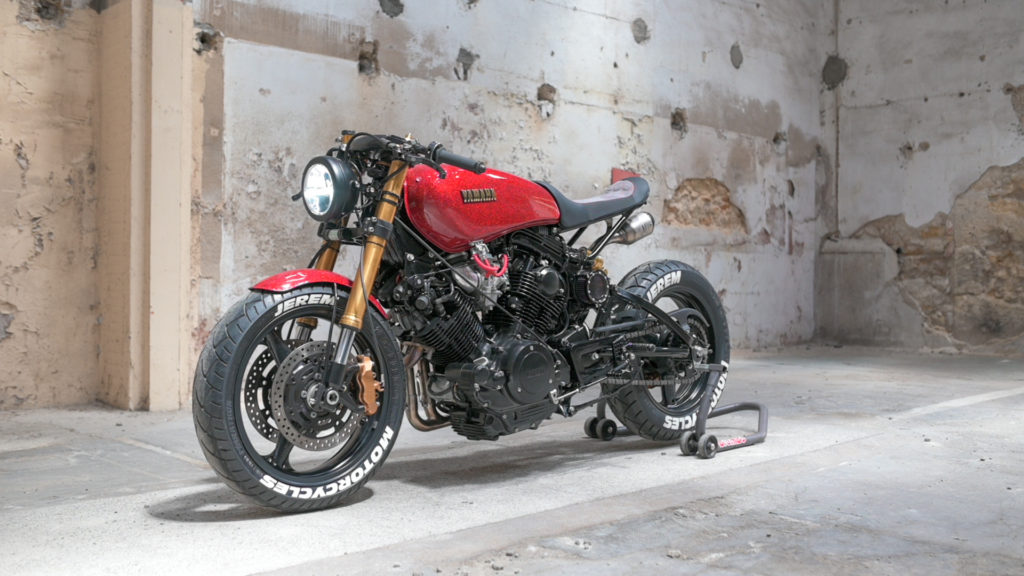 Digital meets Analog
Although the build was kept minimalistic, there are a ton of details on this bike. The original fuel tank was replaced with another Yamaha fuel tank, one from an XV750. It got slightly modified to accommodate a Motogadget fuel sensor. Special paint with Stardust glitter finish and 12 layers of clear coat was done by the folks at A2F. Underneath the fuel tank, a light weight Solise lithium battery is housed, together with the M-unit. The underside of the tank received KEVLAR protection.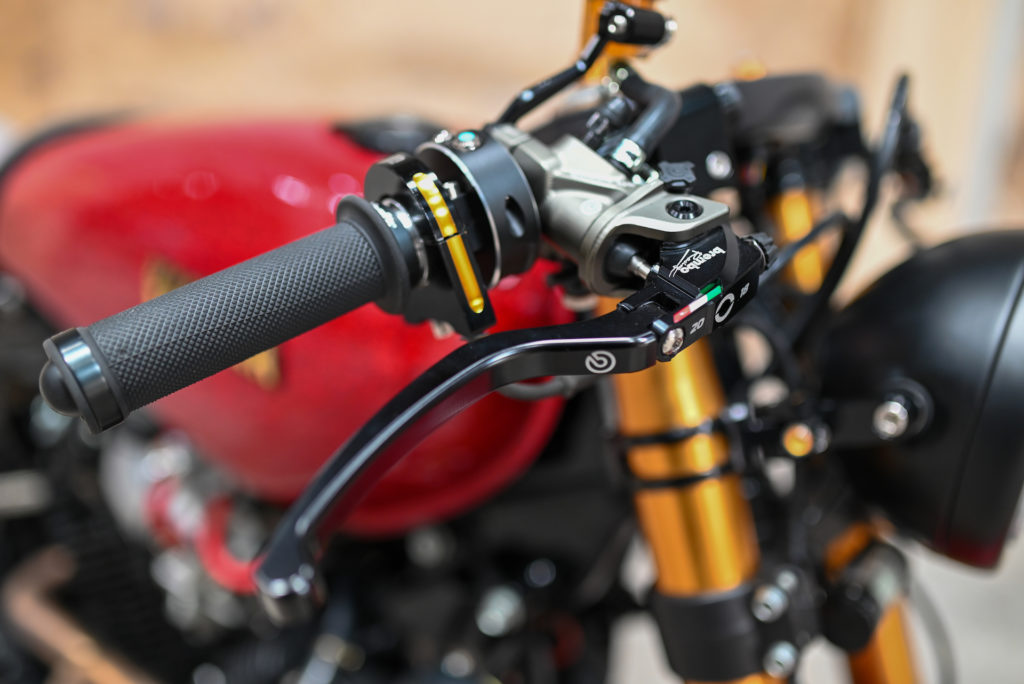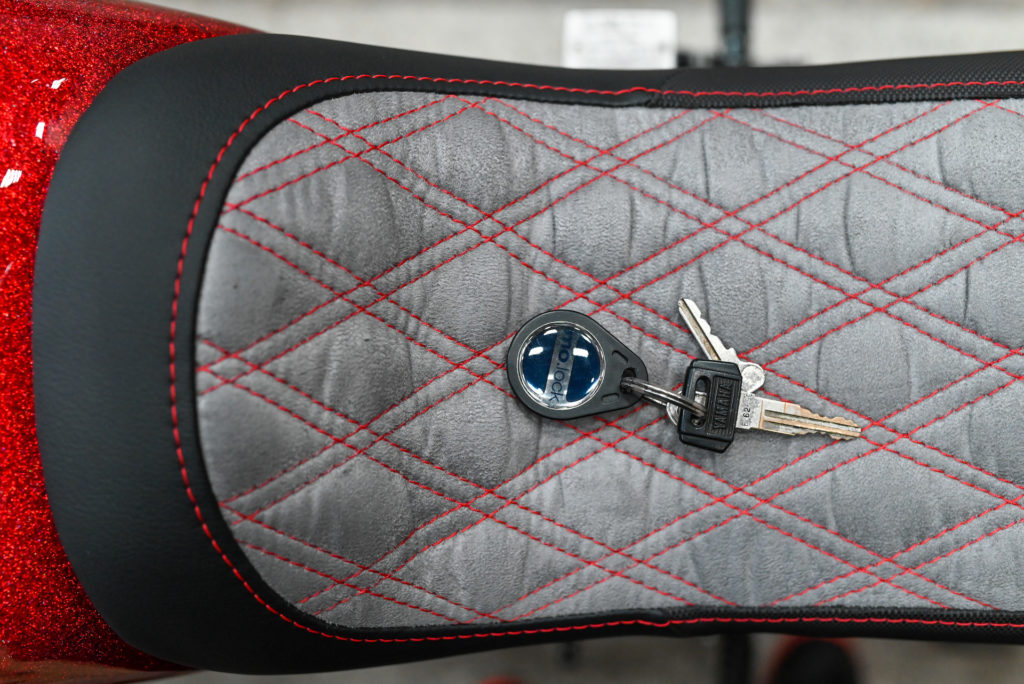 Finally, a few more small details that leave a big impact. The bike has the JM Logo engraved on various part of the motorcycle, making it clear that Jeremie built this one. About 400 hours of labor has been put into this café racer, but the results, speak for themselves. We haven't received any official specs, but it is safe to say that most of the original 70hp and 80Nm of torque are now available on tap. Combined with the heavy weight reduction… If we were in France, we would surely drop by to check this build out. In the meantime, we will have to make do with the pictures Jeremie sent us.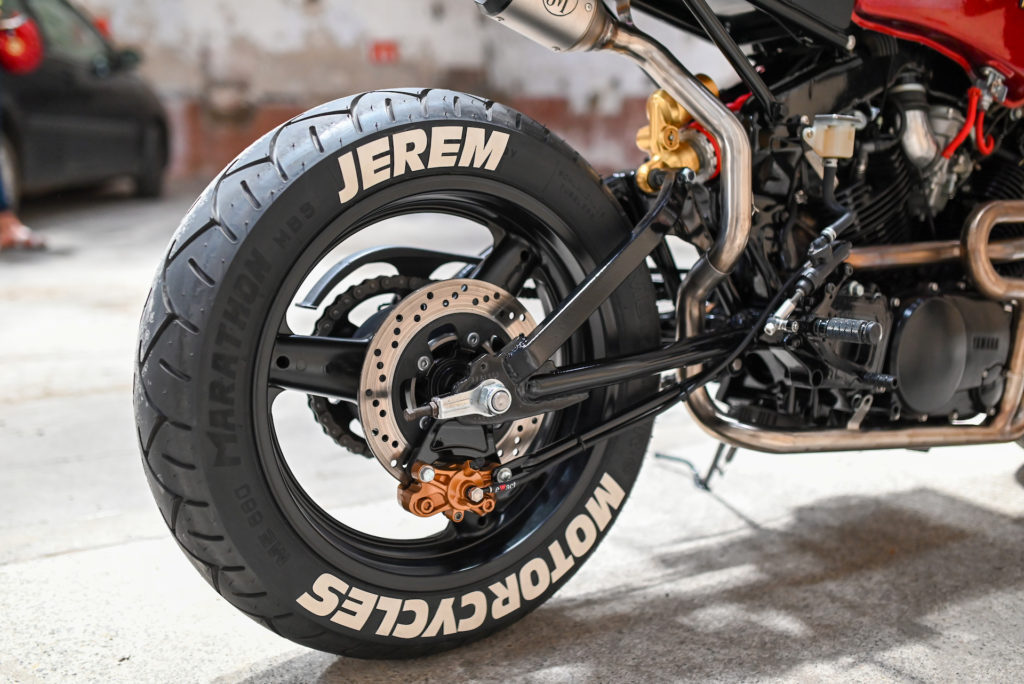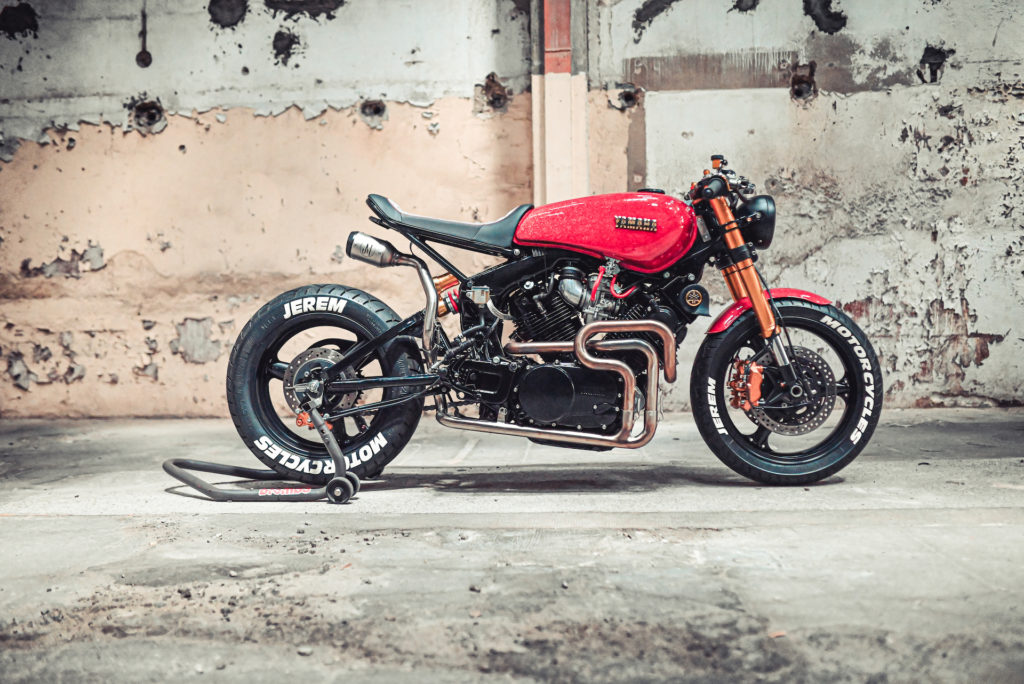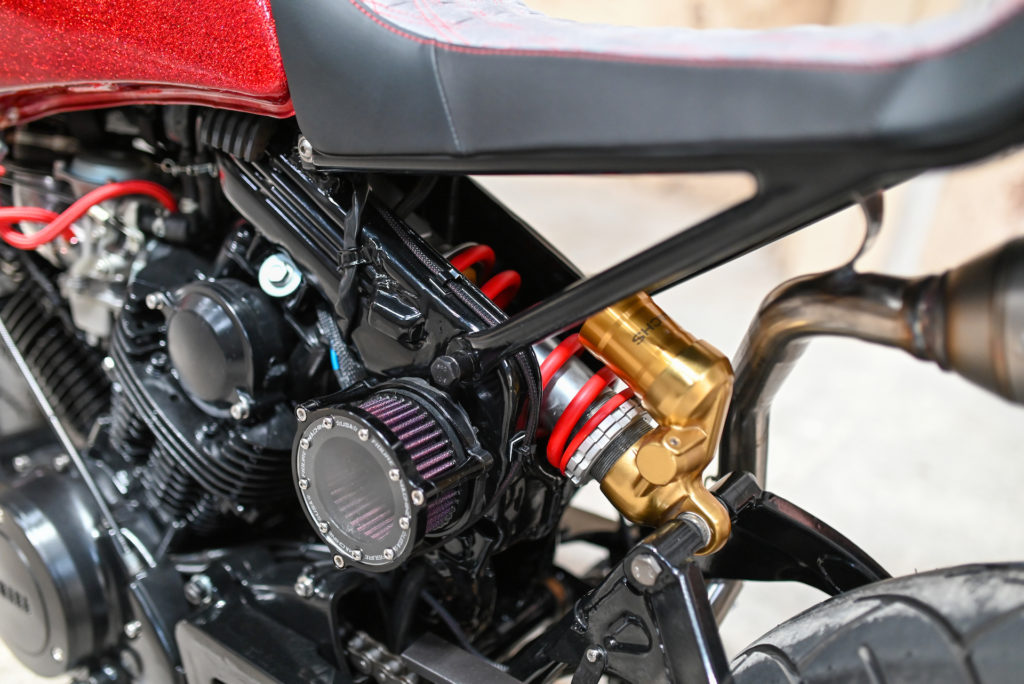 Builder details:
Jerem Motorcycles
Instagram
Facebook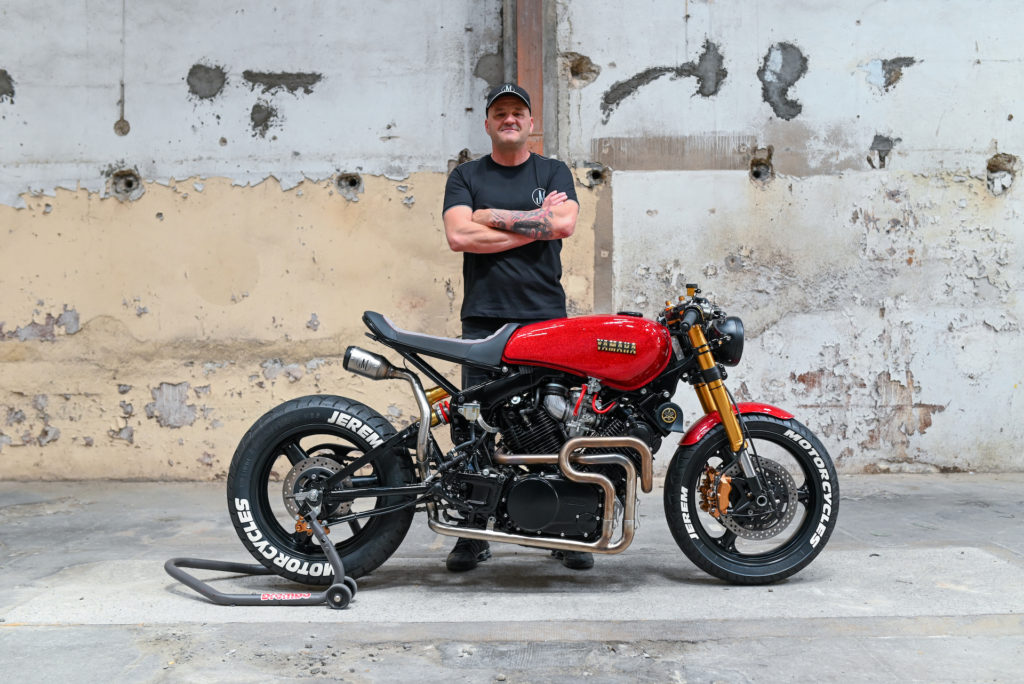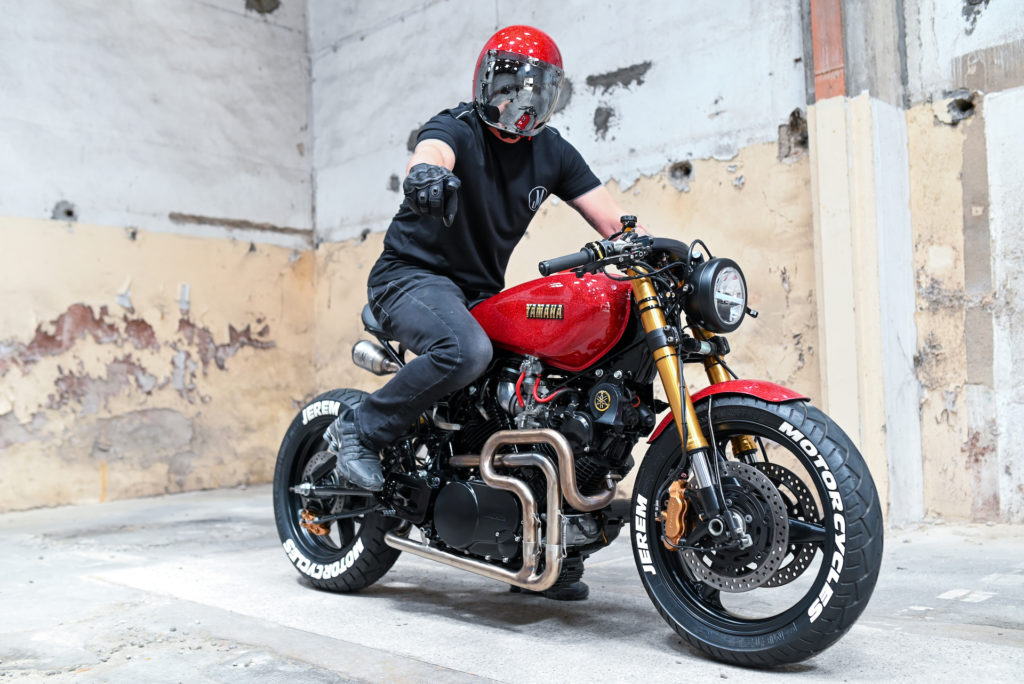 Share This Story, Choose Your Platform!
Tags