Follow us on
Facebook
,
Twitter
,
Instagram
,
Pinterest
,
Google+
,
Youtube
or subscribe to our
newsletter
.
Fashion and design working together: Thierry Langlois, owner of fashion brand "Atelier 5" has an eye for design and has a strong passion for motorsports. So why not combine those two must Thierry have thought. In "Flash 76", a French Yamaha dealer, he found a technical partner who could build his bike.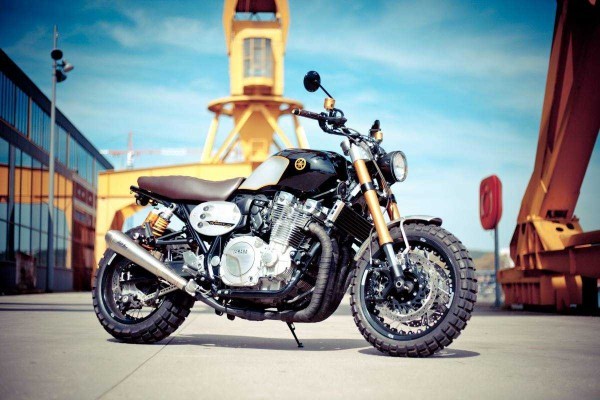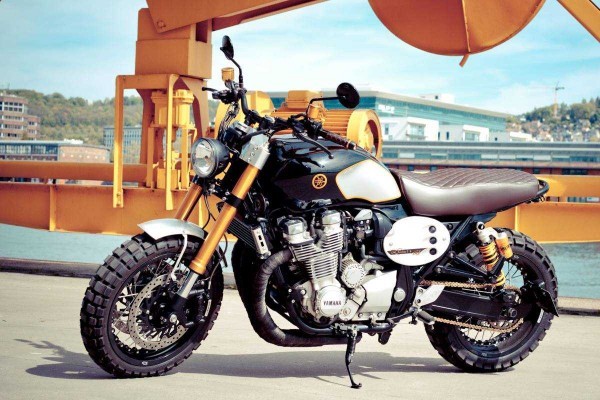 It had to be a powerful bike and something else than a BMW so they picked a XJR1300 as a base bike for this project. This air cooled 1250cc 4 cylinder heavyweight puts over 106 horses and 100 Newtons on the road and is safely qualified as a pure rocket.
(Like the base bike? Make sure you check out this Yamaha XJR1300 Café Racer)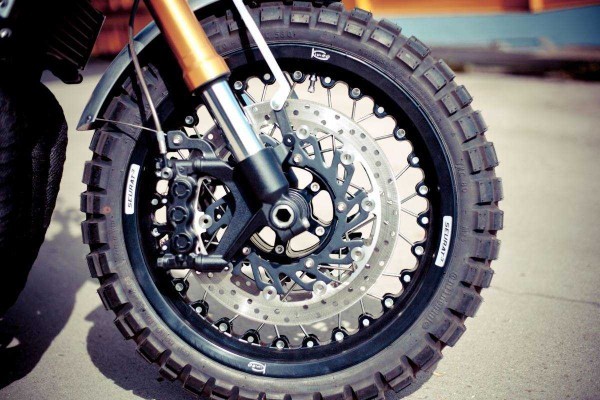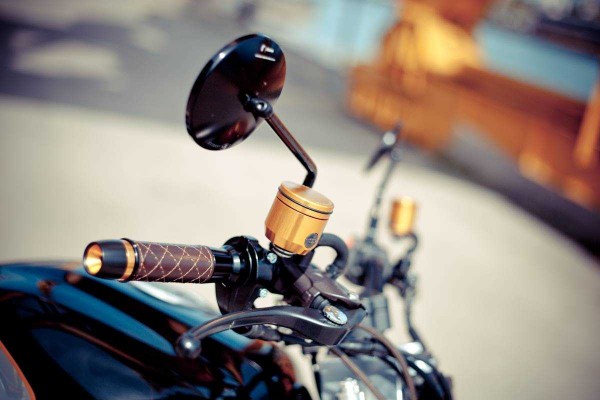 Atelier 5 makes tailor made suits with a great eye for detail so it was obvious that this tailor made bike is full of details like the custom stitched grips, subtile colors and high end parts like a Yamaha R1 USD fork, Kineo spoked wheels, Öhlins rear shocks and a beautiful diamond stitched leather seat.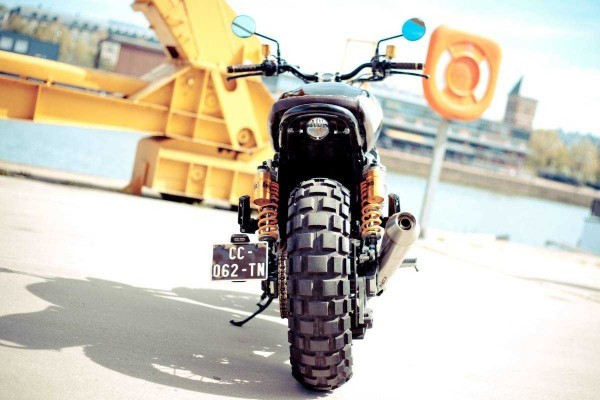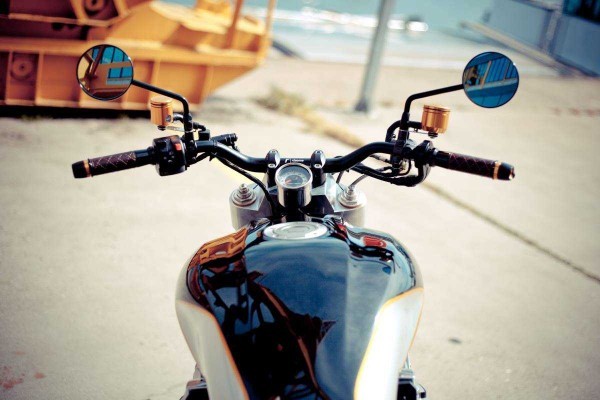 The wide handlebars, shortened rear end and knobbed tires give the bike the real scrambler look. I wonder if this bike will handle well in the dirt, because the stock bike is a bit heavy with 221kg and the weight savings look limited.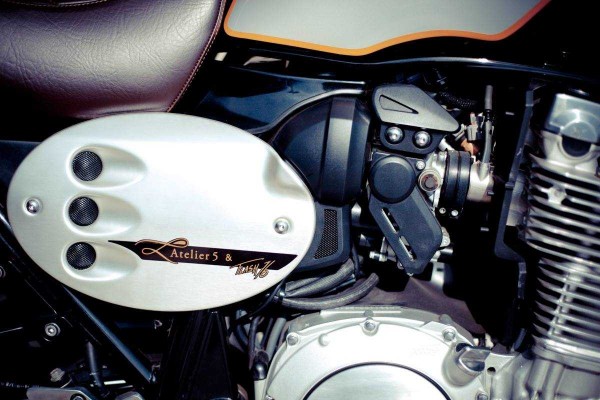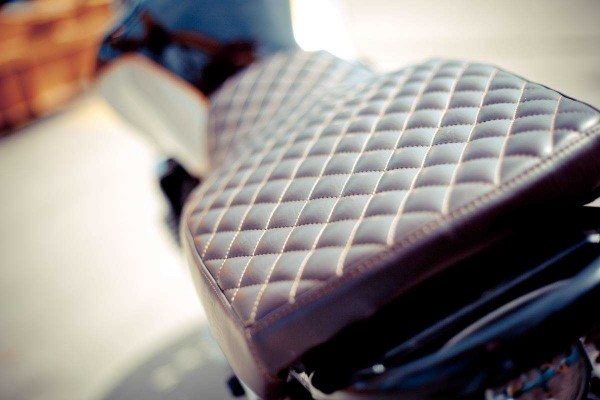 I know that some guys may find this bike ugly, that's all a matter of taste. And if you look quick at the opening image you can mistake it for a BMW R nineT. But I think they did an amazing job in creating this Yamaha XJR1300 Scrambler and I guess it will fit like a tailored suit…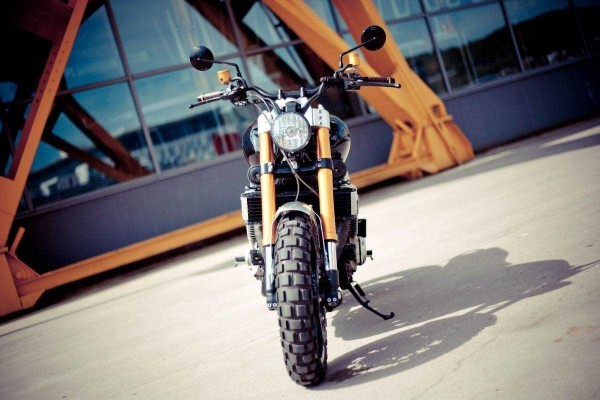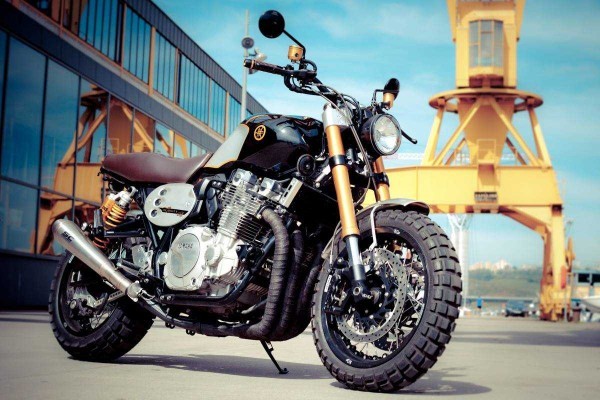 Share This Story, Choose Your Platform!
Tags