Follow us on
Facebook
,
Twitter
,
Instagram
,
Pinterest
,
Google+
,
Youtube
or subscribe to our
newsletter
.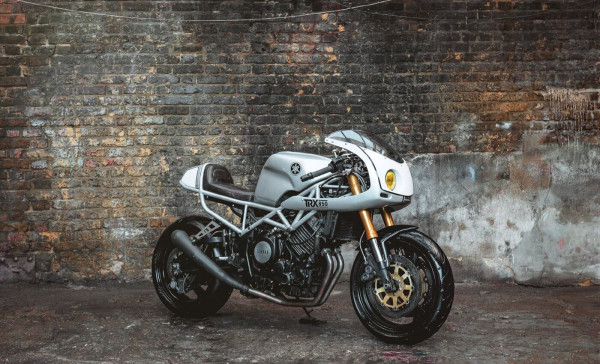 It was no secret that the Yamaha TRX850 was meant as a direct competitor of the Ducati 900SS. Just like the Duc, the TRX850 had a 2 cylinder engine in a tube frame, a sporty riding position and a bikini fairing. The most exciting about the TRX was its engine. It was based on the Yamaha TDM850 and had 5 valves per cylinder (3 in and 2 out) but the TRX was the first production motorcycle with a 270°  crank (or 90° if you prefer) with the so called "crossplane" technology. With this the parallel twin produced sound and feeling of a V-twin. A technology Yamaha also used for the Yamaha XSR700 which results in a great power band. The 80hp and 85Nm are available at very low RPM's.
Unlike the 900SS, the TRX was not a big sales hit, but amongst motorcycle lovers the bike is called one of the "best kept secrets" and a "forgotten gem". Bespoke furniture maker Seb Hipperson from Londen had that same love for the TRX and decided to build his own TRX850 Cafe Racer. Watch and enjoy! The bike was showed to the public at the Bike Shed London back in 2015.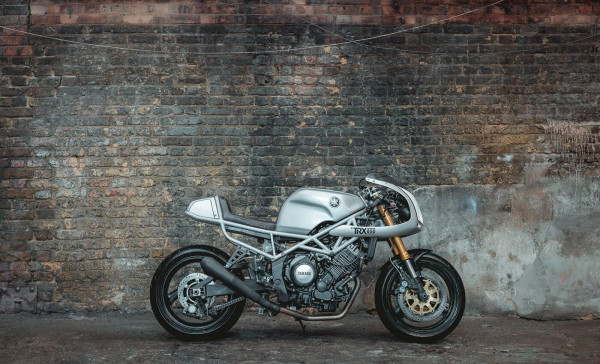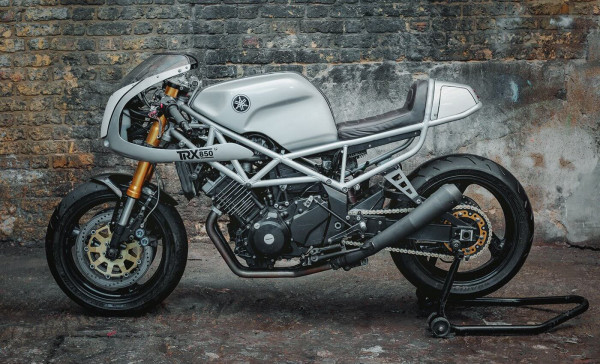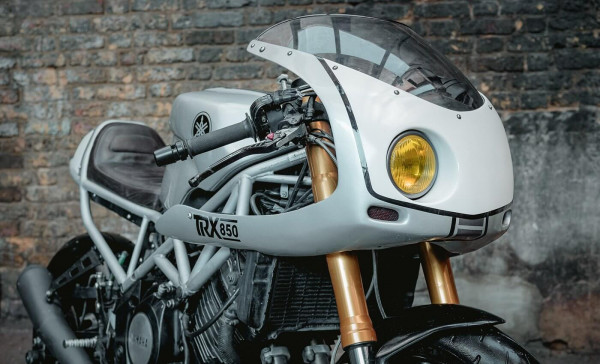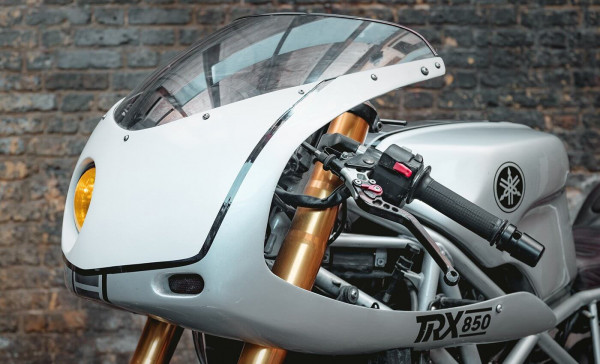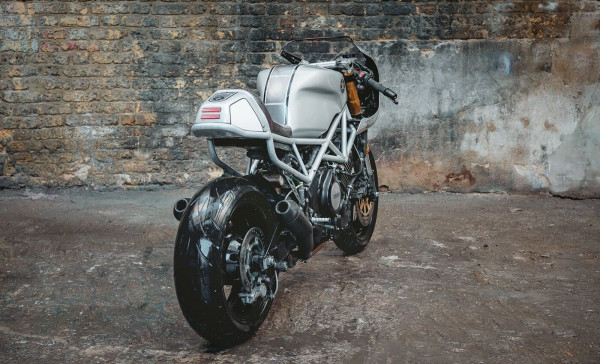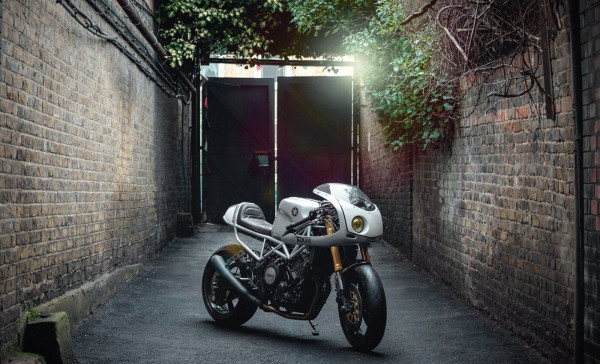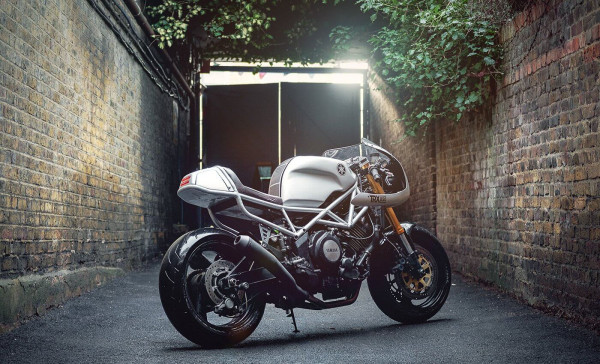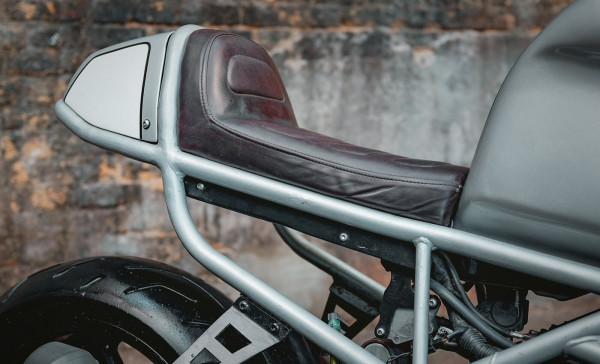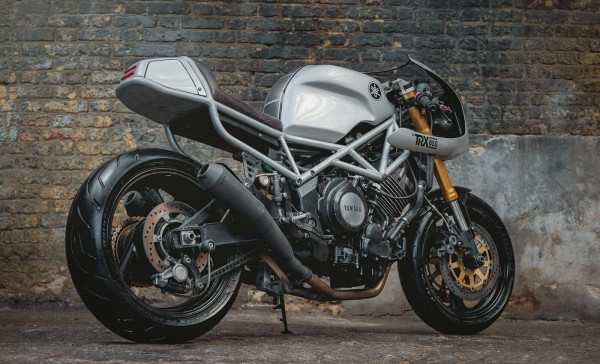 Share This Story, Choose Your Platform!
Tags