[su_youtube url="https://www.youtube.com/watch?v=Lhg_IhExBFc" width="740″]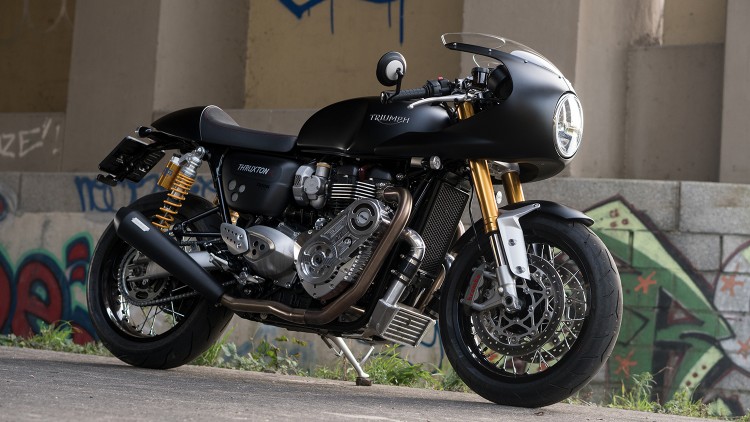 Video by Donker Licht.
Unleashing the BEAST!
In a recent post on Facebook, I joyfully exclaimed: "FINALLY! I get to test the Triumph Thruxton Supercharger, based on a T120 R". More than six months of waiting in excitement was about to erupt when we received a call from the builder that the bike was ready for some rigorous thrashing. Jokingly, in the same piece, I wrote that I anticipated having trouble sleeping the night before.
The alarm was set at 7.30AM that morning, but I woke up at 3.30 AM only to see the display moving agonizingly slow to 5 AM, 6 AM and eventually 6.30 AM. With my mind running wild and heartbeat increasing I decided it was useless to stay in bed any longer. The moment had arrived.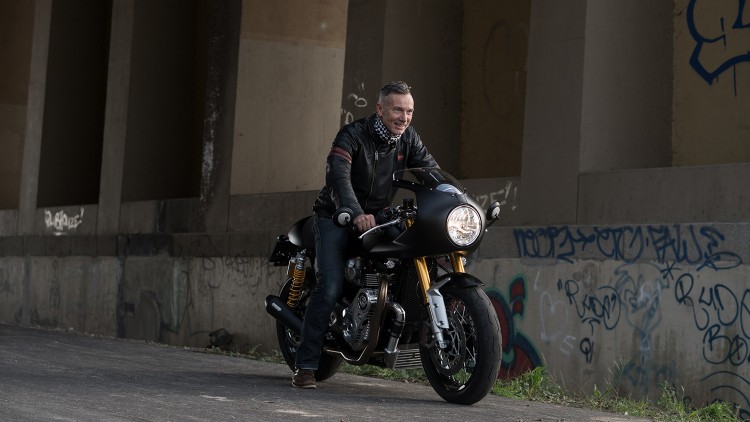 Inspiration
As part of the introduction of their new range of retro bikes in 2016, Triumph Benelux invited dealers to participate in a bike build off competition, remodeling a brand new Triumph Street Twin on a limited budget with maximum creativity.
Mijdrecht (The Netherlands) based Roké Motors were amongst the ones presenting their view on how to make this model look even cooler. But it was this show, that made co-owner Bas Kentrop decide he needed a bigger challenge to show the world what he and his team are capable of.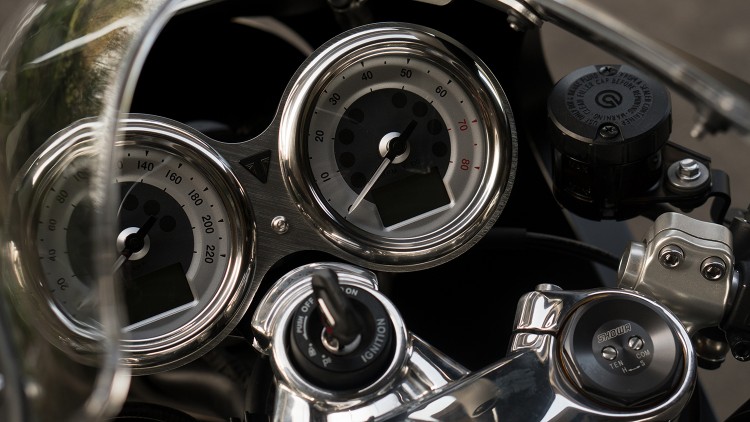 Thruxton Supercharger?!
Bas got wind of two factory-owned Thruxtons which were decked out with Rotrex C-15-60 superchargers. The UK company TTS was commissioned by Triumph Motorcycles to design and build these power boosters within the incredibly tight time frame of three weeks. The objective was to enter the 2016 Glemseck 101 (Germany) competition in September.
At this festival of speed, the machines were ridden by none other than Carl Fogarty ('The White Bike') and Christoph Lentsch ('The Bulldog'). Not very surprisingly Carl won 12 out of 12 runs and was awarded yet another trophy to add to his already extensive collection. According to the TTS website, both machines are powered with no less than 148 Bhp and 157 Nm. Quite impressive figures.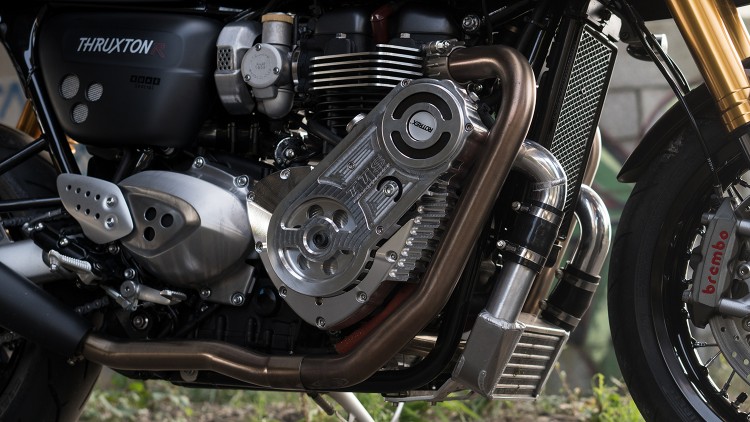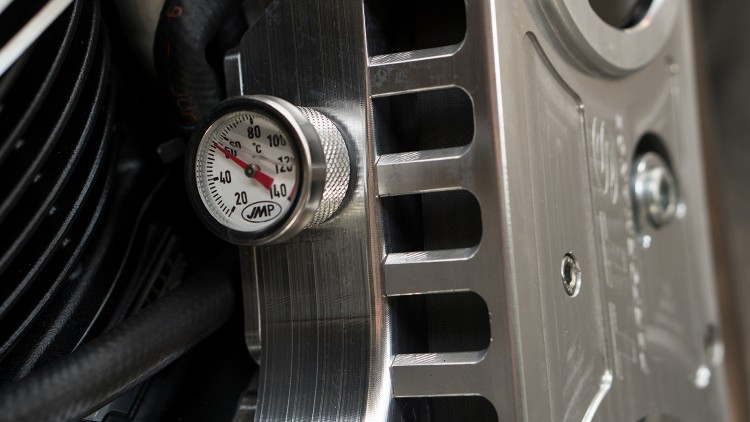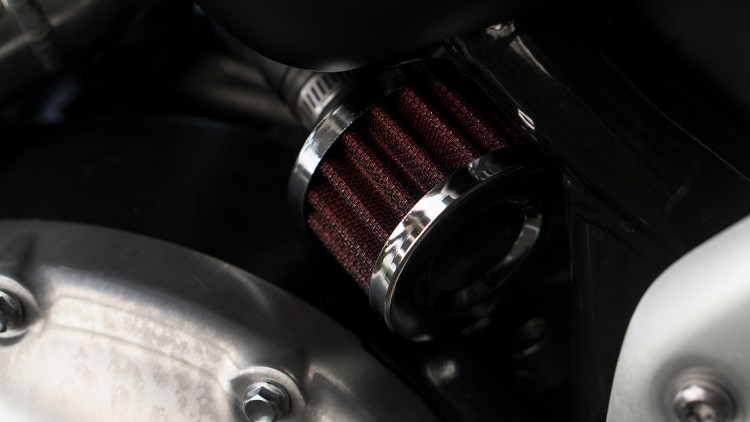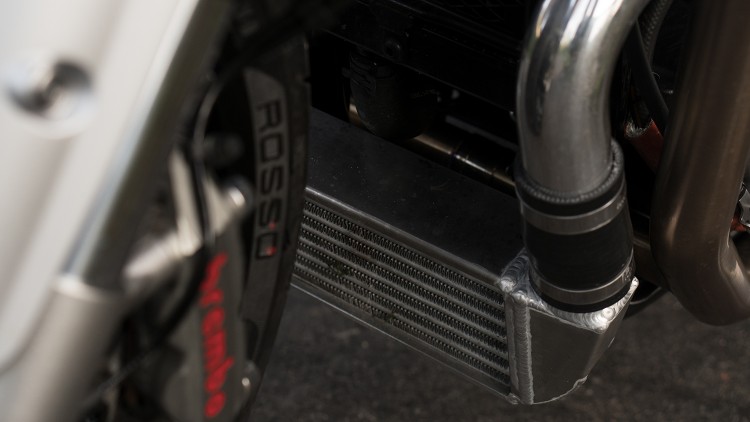 The Dutch Touch
However, Bas, being a typical stubborn Dutchman, was convinced he could improve on that. Early 2017 we ran into each other at the 'Motorbeurs' in Utrecht where he unfolded his plans for this special project. In response to our more than enthusiastic reaction he promised to let Bikebrewers.com test the bike on the road when ready.
Throughout Spring and Summer, we pestered him with our curiosity, enquiring how the project was coming along. When visiting the workshop we were shown a bike with the kit mounted and seemingly ready to roll. But the Roké team were not yet satisfied. The bike ran OK and tests on the DynoJet were promising. Still, engine management lights continued to give out warning signals when they shouldn't. It took them months of tinkering to finally find the key to get the machine to run as smooth as they wanted. When interviewing him, Bas told us the key to the solution was found in such minimal details as finding the right vaporizers releasing the right mixture at the right angle.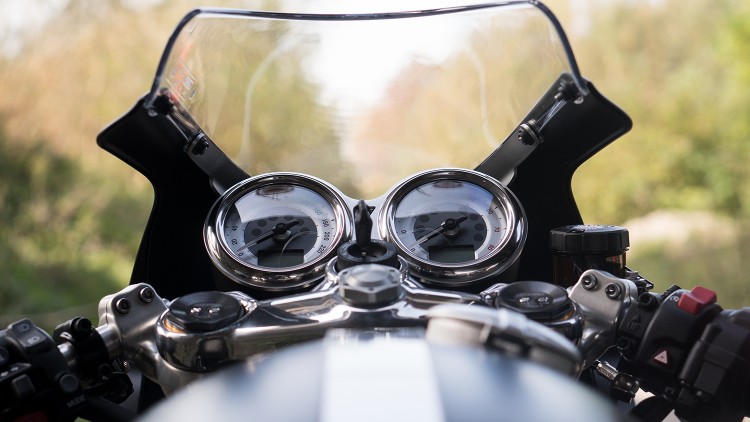 Wild horses
Once he got those issues straightened out, the Triumph was once again put to the test on the Dyno. After a few trial runs the bike was given full throttle. To his amazement, the indicators recorded levels that made him believe his bench was running wild. After resetting the DynoJet and restarting the computer another run was made. Still, meters showing identical results.
The Beast released a whopping 171 Bhp and 175 Nm! Check the recording of the run:
[su_youtube url="https://www.youtube.com/watch?v=OOmvGJK2nyQ" width="740″]
Anticipated call
Early October we got the long-awaited call inviting us to pick the Triumph up for a full day of fun! The weather being unusually sunny and warm for this time of year, road conditions could not have been more favorable.
Getting on this bike for the first time gave us goosebumps. With specifications this awesome, we took it a bit slow the first few miles. Surprisingly the Triumph is far from jumpy and nervous. A trait usually found in Italian thoroughbreds such as Ducatis or MV Augustas.
No such thing with this animal. Riding it in 'road' mode is a pleasant experience as long as you keep your right hand under control. The bike will whisk off in a pleasant way letting out a modest roar.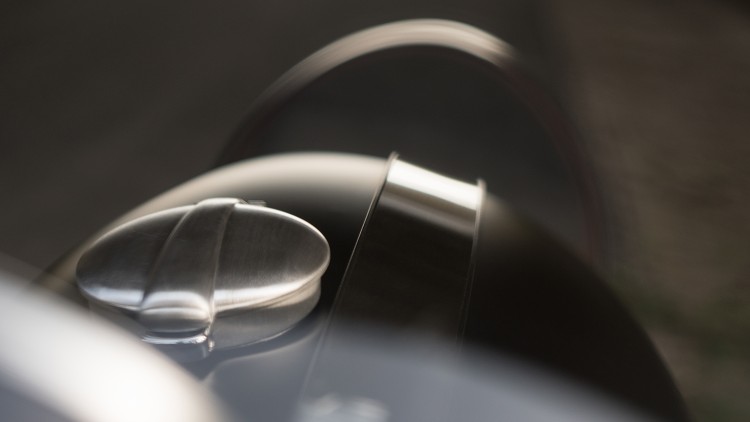 Ambiguous character
But…….. a quick flick of the wrist will send you flying off into oblivion on your rear wheel! So much for domestication. This is a Beast in every sense of the word! A wolf in sheep's clothes. The front wheel lifts easily in almost every gear and speed is picked up quicker than you will ever have experienced before. In a magnificent way, power is released in a straight line from Heaven to Hell. The Speed Devil with his roaring laugh close to your ear. The rawness of its roar, the clean and pure power,  the smoothness of it all. No words can describe the feeling while riding this Triumph.
What can be more British than Dr. Jeckyl and Mr. Hyde?
The Thruxton is possessed with the specifics of both characters. It can be easy and kind to ride on a country road. Awarding the rider with the phenomenal road handling that comes with these modern Triumphs in combination with smooth yet brutal power when requested. Zooming along those typical Dutch twisty country is addictive enough to always take the long way home.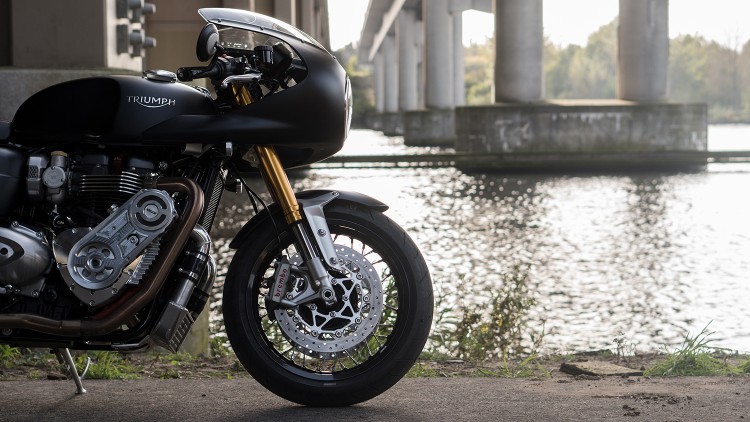 'Road' or 'Sport'?
After a while, we felt comfortable enough to try out 'sport' mode on the highway. It led us into forbidden territory in a matter of seconds. The speedometer stops at 220 KmH, but the bike doesn't. It just goes on and on (and on and on and on and on…!). No idea how illegal we really were. From our perspective the kept it sort of neat at 220…
Bas informed us that it is easy to get the Thruxton R to go well over 300 KmH. But he prefers to keep maximum bottom power which is more practical and more fun. We could not agree more! It was with great reluctance we rode back to Mijdrecht at the end of the day. Even tougher it was to hand back the keys.
For sale
Roké Motors have succeeded in building a truly unique bike. Where more effort was put into design for the factory bikes, the crew of this dealership has stayed close to their family's race heritage. Full focus on maximizing performance while keeping the (sort of) unpretentious classic look of the Triumph Thruxton 'R'.
Road handling is superb and the power is awesome. Riding a Triumph of any sort already prompts people to talk to you wherever you stop. With this machine, you invariably draw a crowd! It will go on sale somewhere in the coming months. There will be one very lucky bastard who can take this baby home. We honestly hope he or she will take good care of it. We had an amazing day!
Share This Story, Choose Your Platform!
Tags