Follow us on
Facebook
,
Twitter
,
Instagram
,
Pinterest
,
Google+
,
Youtube
or subscribe to our
newsletter
.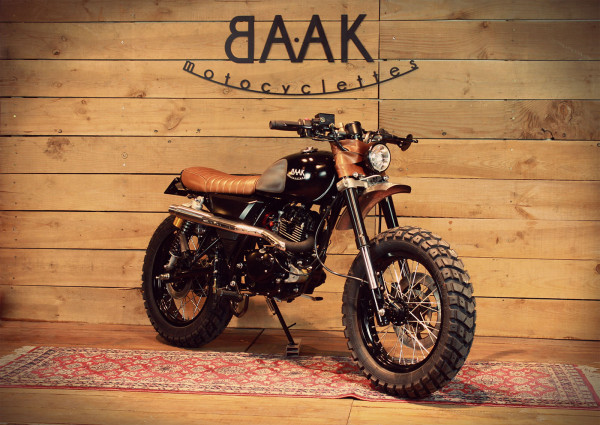 Mash Motorcycles is a small French motorcycle brand that focusses on small sized and affordable motorcycles with a retro look. The brand was launched almost four years ago, offering a pretty cool line with all kinds of retro variations on each model like café racers and scramblers. If you look good at their designs, you can see that the wide Triumph Bonneville range, definitely had some influence.  While the R&D is based in France, the bikes are produced in China and the engines are based on existing designs from Honda and Suzuki (their supplier Qingqi, produces these engines in license of these brands). In France the brand is one of the most popular choices for early drivers and the #1 sold 125cc. And where a brand becomes popular, it's only a matter of time before the first custom bike builders tear one apart and create something else of it. Next to the 50, 125 and 250cc models, Mash recently launched an all new single cylinder 400cc bike with 28hp wich makes it a real cool platform for customization. Down & Out Customs took the challenge and made this cool bike. The machine you see here is based on a 125 model and is build by BAAK Motorcycles.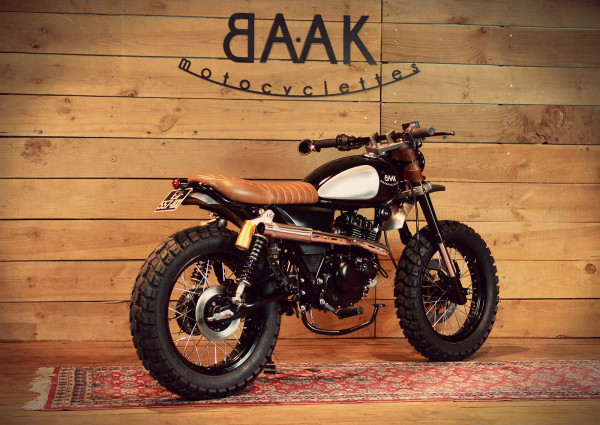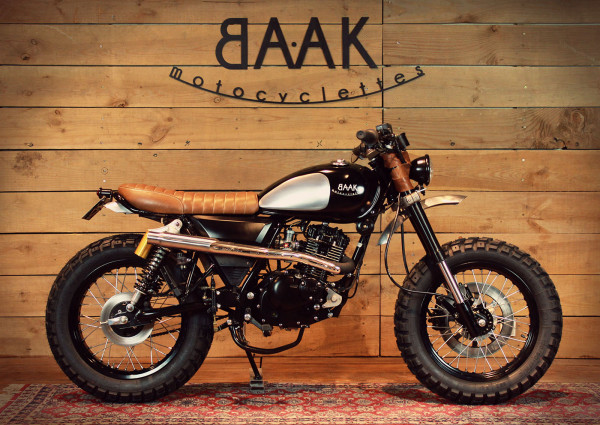 Words of BAAK about this project:
There are stories that make you want to give up with your habits and explore different universes. The one of Oscar and is father Rodolphe is one of these, and that's what lead us to work over a base forgotten since months at BAAK's : The 125 Mash Seventy Five.
For his 16th birthday, Oscar's father wanted to bring a great surprise to his son. Among the motorcycles available for youth driving license owners, the Mash Seventy Five 125cm3 is a consistent base : it's reliable, its price is reasonable and it's an easy-going bike for those who want to give up with the original parts usually corroded after several months (exhaust, mirrors, mudguards, headlight..).
Rodolphe offered us cart blanche "as long as it remains a Scrambler look bike". We created tailor-made parts to turn this Mash into a great unique one. The long original seat was replaced by a short brown leather one, with a custom PEFC seat pan and a short welded rear subframe. The gas tank gets a satin black and brushed custom paint job. New handlebars, speedometer, mirror, blinkers and headlight come to visually lighten the front of the bike. A leather strap comes over the fork legs to hide the cables left visible after the headlight replacement.
The stainless steel mudguards were hand cut and brushed. We chose sportier shock absorbers that also give a more aggressive look to the Mash thanks to its external bottle. The homemade exhaust line and the engine performance kit were assembled on the bike, in order to wake up the horsepower of this 125cm3 tiny engine.
The machine created for Oscar is an unusual project for our workshop, but that was a pleasure to be involved in such a nice father / son story.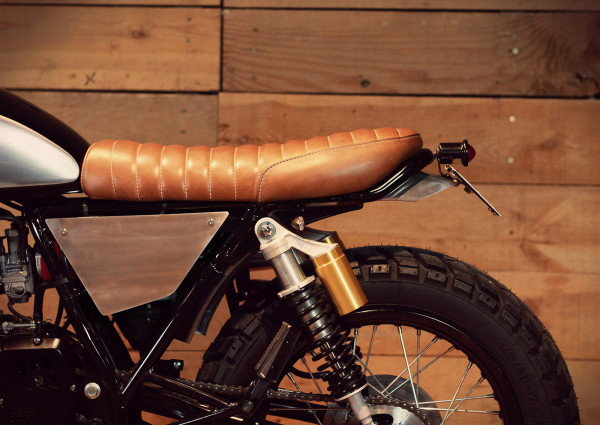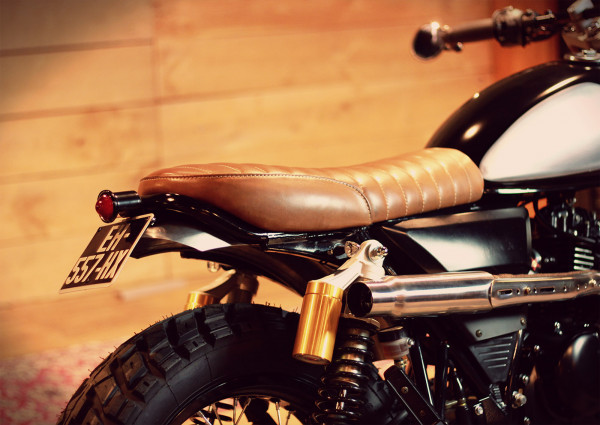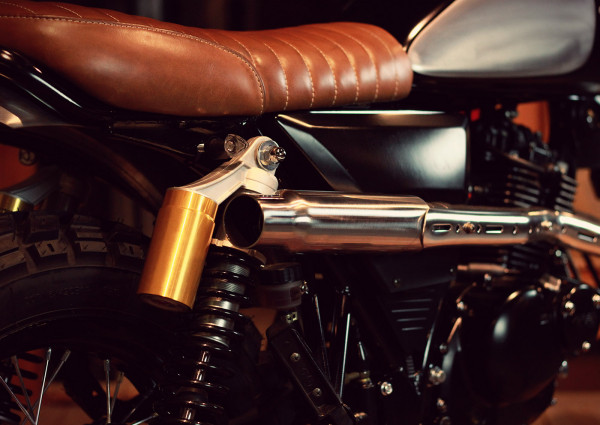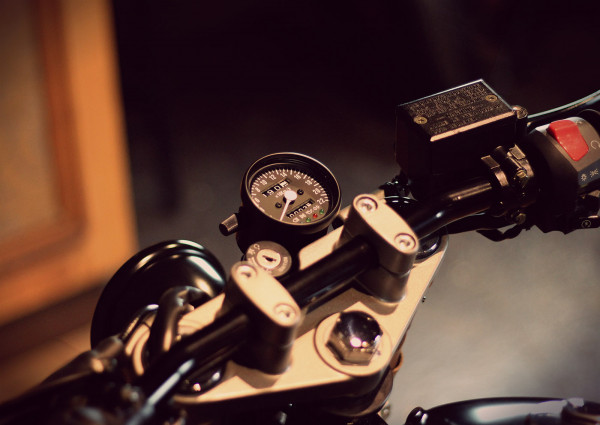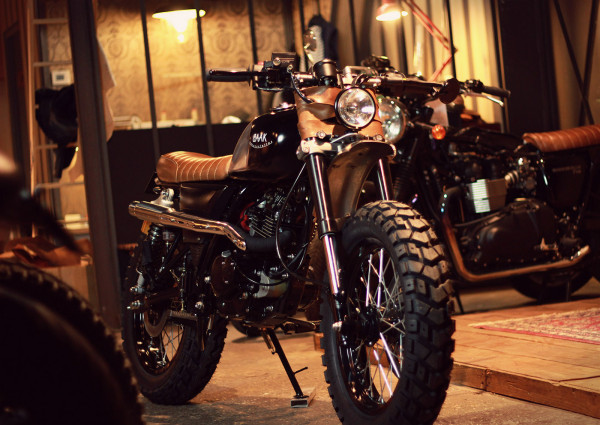 Share This Story, Choose Your Platform!
Tags