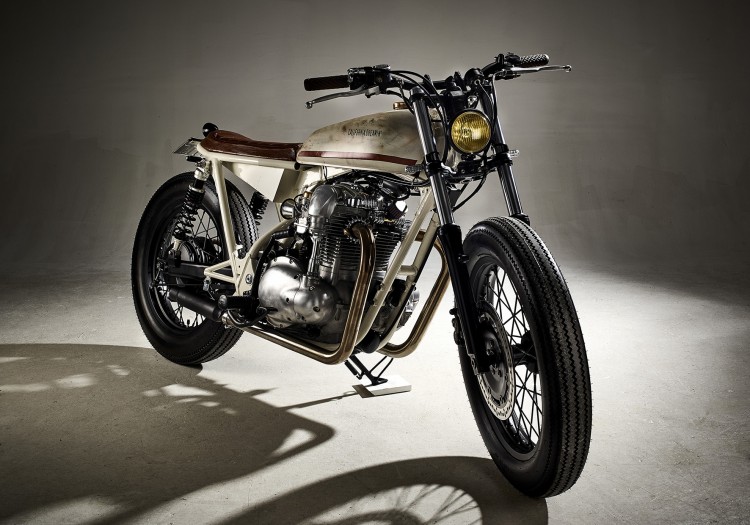 I don't think there's a bike that has been featured twice on the same website. On any custom motorcycle website (correct me if I'm wrong). When the owner of this bike submitted it, I didn't recognize it in the first place. But after a second look (and a little hint of the owner), I did recognize the Kawasaki W650 Brat build by Kevils Speedshop I posted around a year ago. That owner is called Mark Levell; the owner of a design consultancy bureau in Birmingham, UK.  And if you take a look at the original machine, you can easily recognize it. Mark simply personalized the ride. Mark: "I had this from Kev last year and have since detailed it, with a new style tank and design and also the addition of antique gold, engineering polishing, and chrome accents. The tank has been made to look like a seventies barn find. The Kawasaki bade has been removed and replaced with 'California Dreamin', to give it more of a personality".
Let's list this bike as "a personalized custom bike". Read more about the original bike by Kevil's here.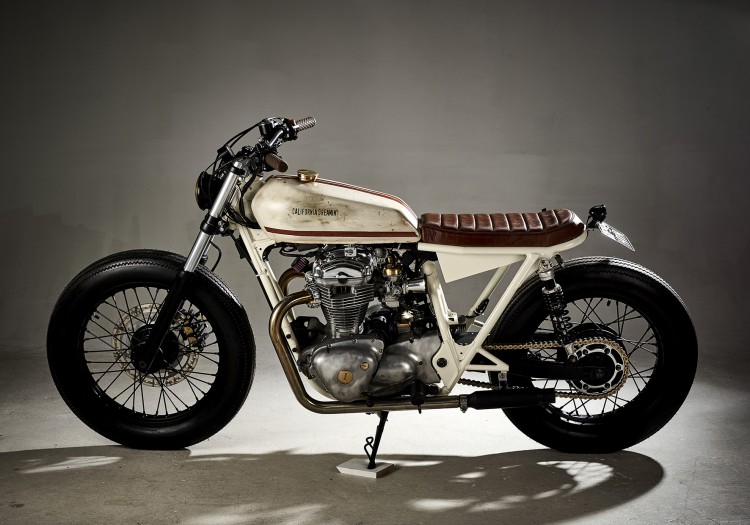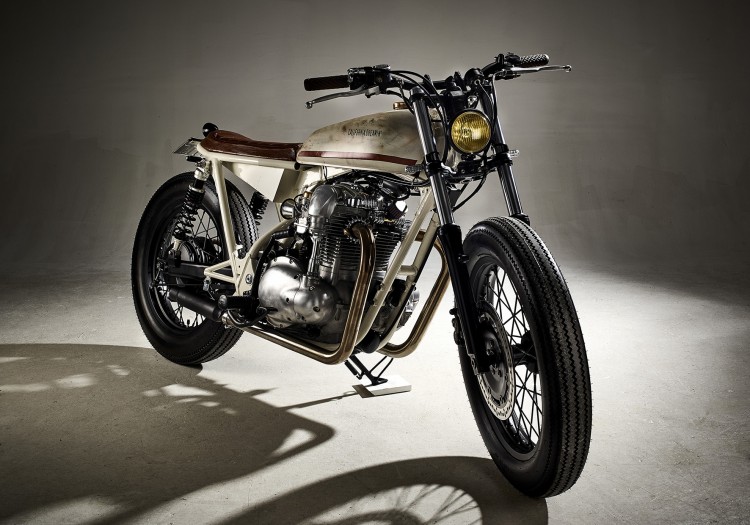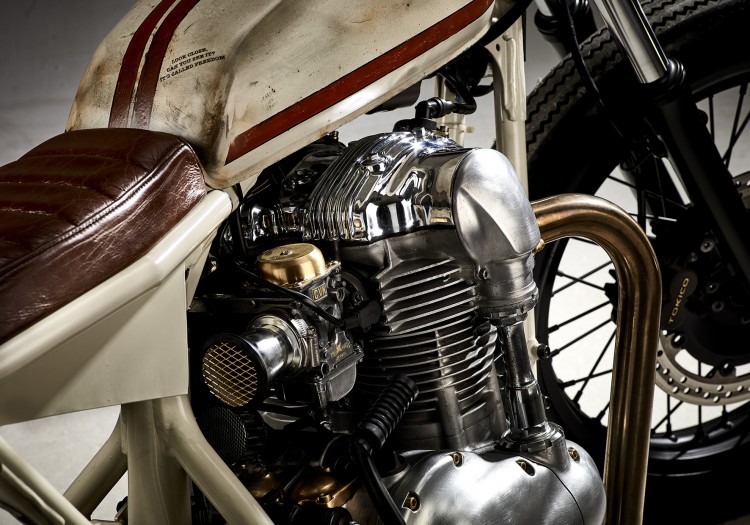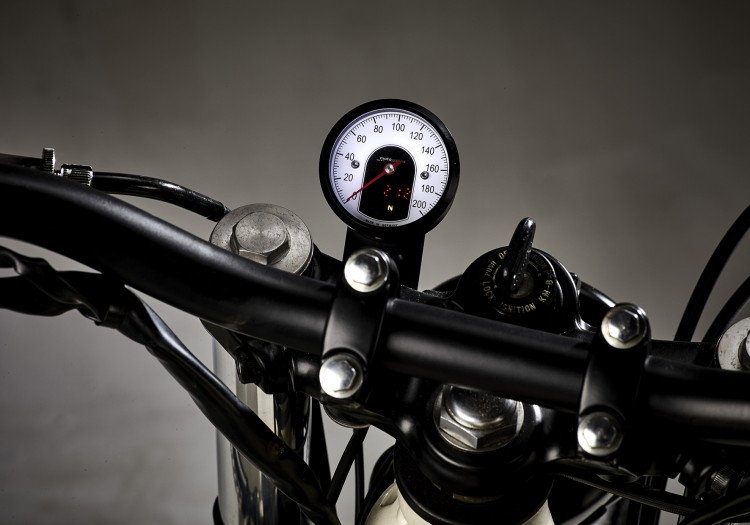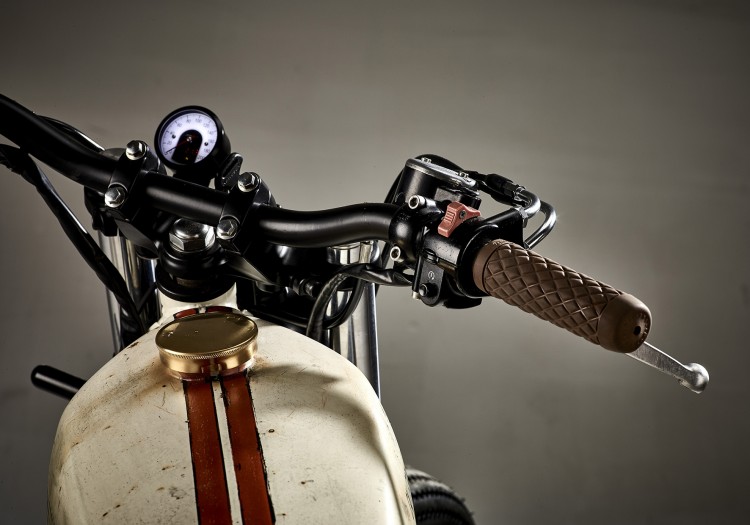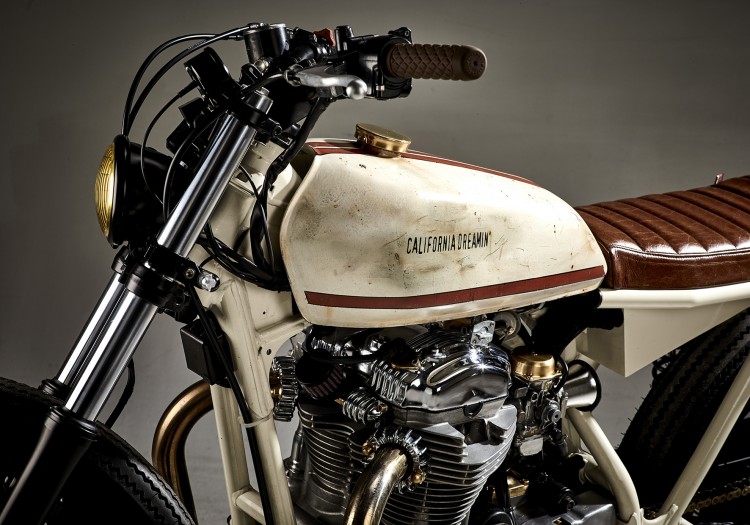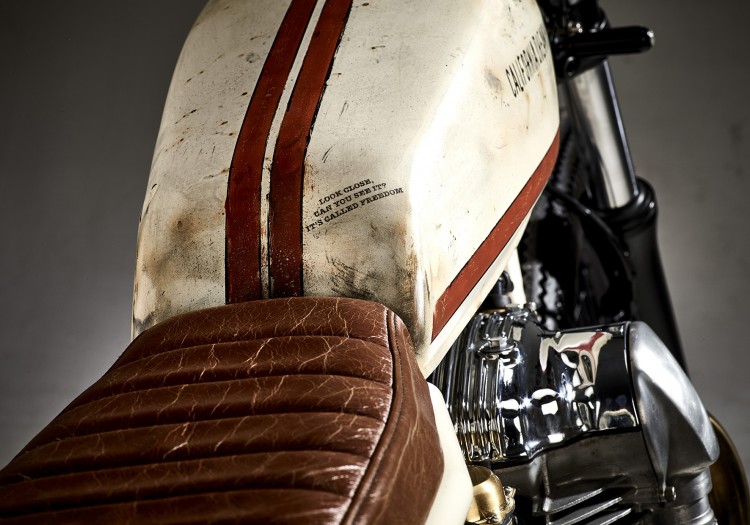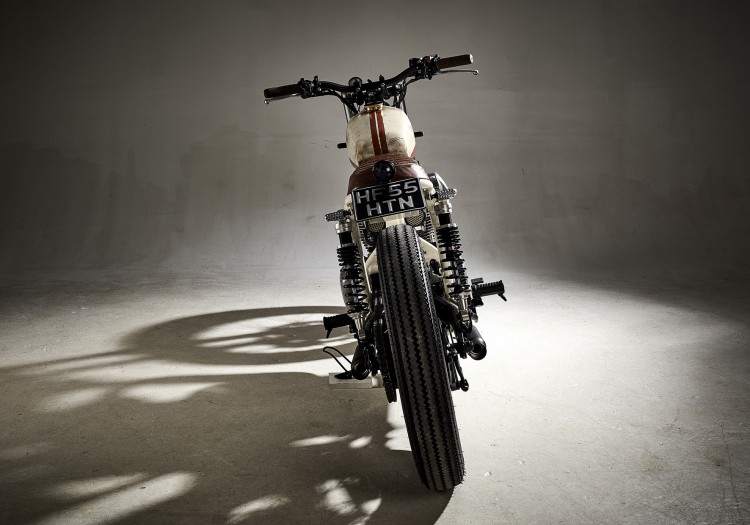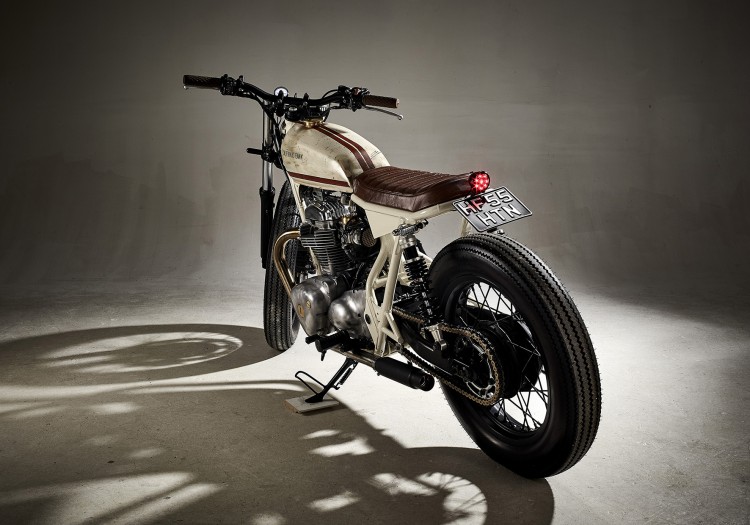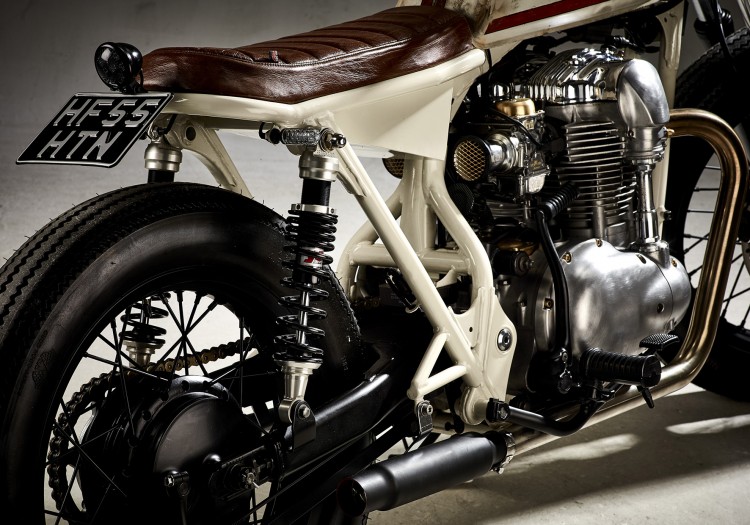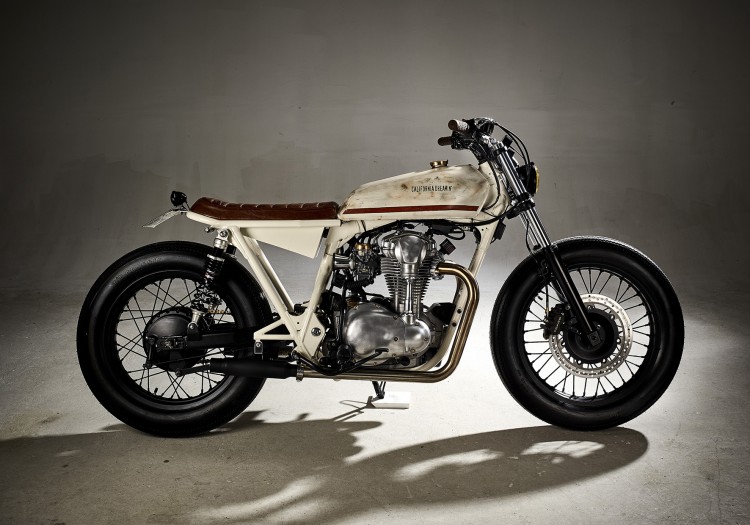 Share This Story, Choose Your Platform!
Tags