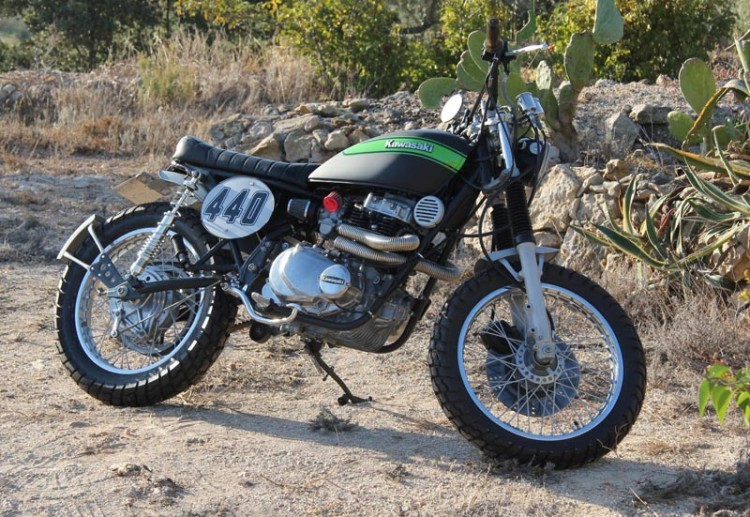 That the Kawasaki KZ440 is a great base to build a scrambler was already confirmed by Droog Moto a couple of weeks ago. Today I received another cool KZ440 scrambler built by Pierre Forme from Bordeaux, France. Pierre has a technical background and got involved with motorcycles at the age of 13 with an old Solex 3800 (which actually is a bicycle with a small engine on the front wheel). He started customizing bikes simply because he didn't have the budget to simply buy the bikes he desired. But that was a long time ago according to Pierre. His "motorcycle career" went on and on, but after riding new bikes for years, all bigger, faster, heavier, more expensive, and stuffed with electronics and plastics, he decided to change gears.
"I decided to give myself a new sensation of motorcycle riding by getting into the fashion of cafe racers and scramblers". A while back he was offered a rather bold Kawasaki KZ440 D1 from 1981, which you can see below.As you can see, nothing special, nothing sexy and a little worn out. His plan was to create a smaller and lighter machine with a huge fun factor on small, dirt roads. And next to fun riding it, it should also be a joy to watch when not riding it.
Pierre completely stripped the bike and literally touched every single part of this bike. In fact, it looks more like a restoration project than a customization: All bits 'n bites are cleaned, polished or sandblasted, the engine is completely rebuilt, the wiring is completely rebuilt. He also hooked up a set of beautiful laced wheels and really did his homework on the paint job with a classic Kawasaki look. If your French language is up to date, you can read the complete story of this project here.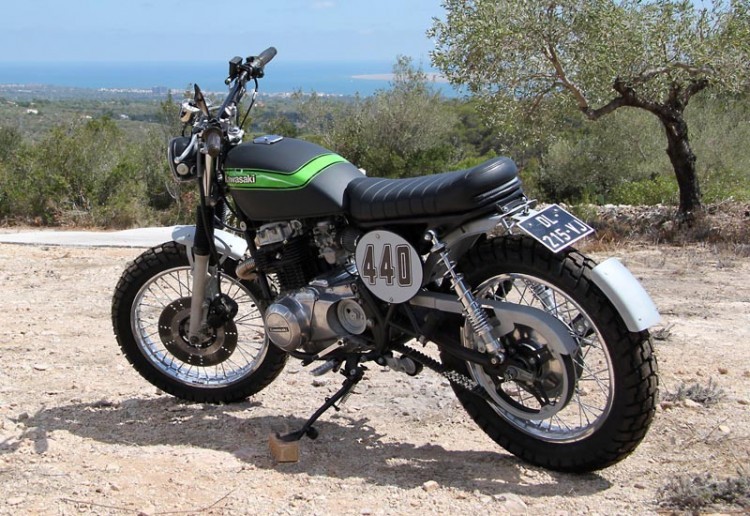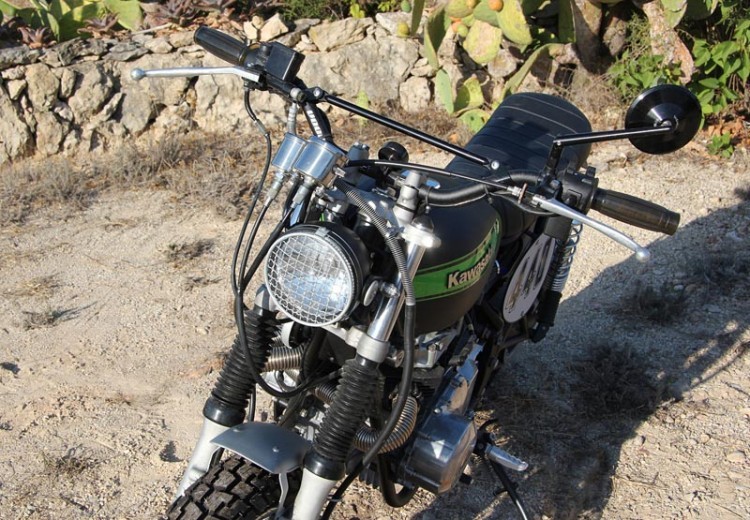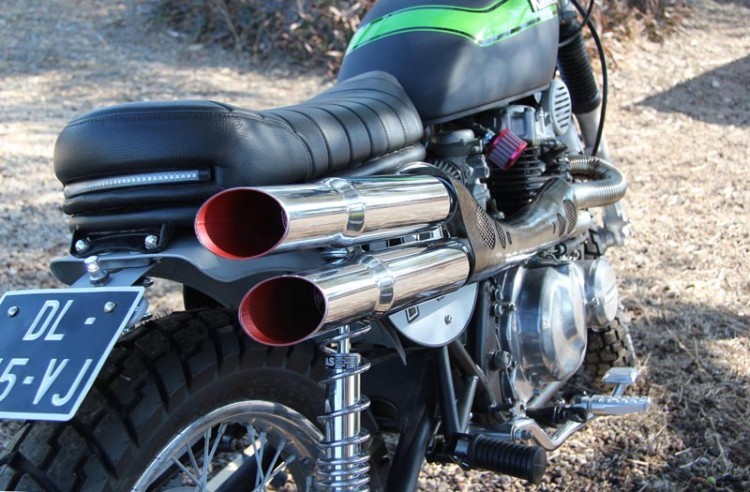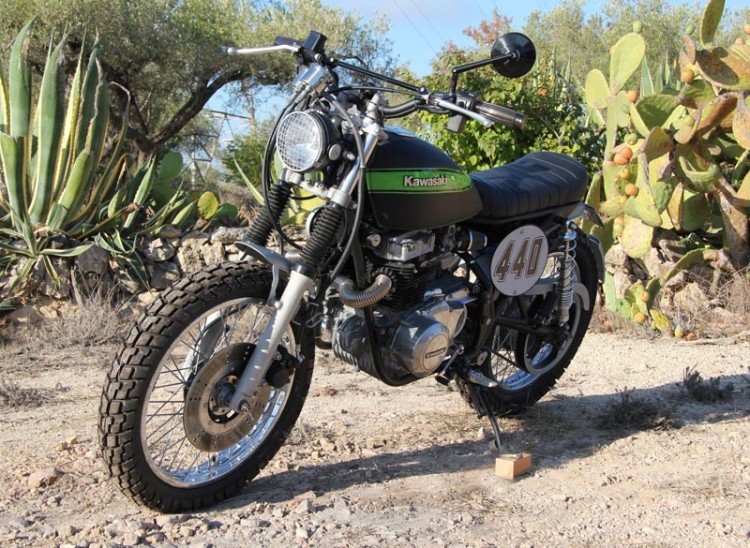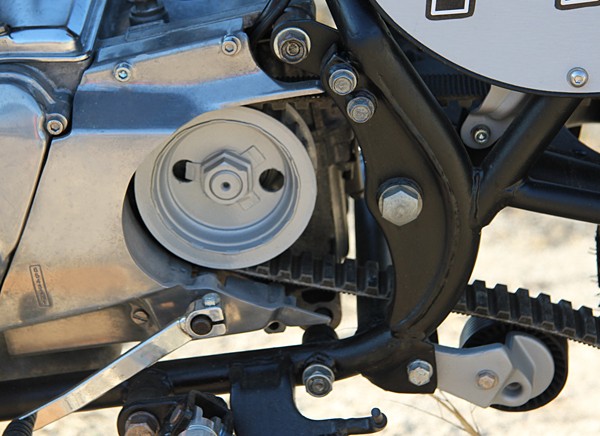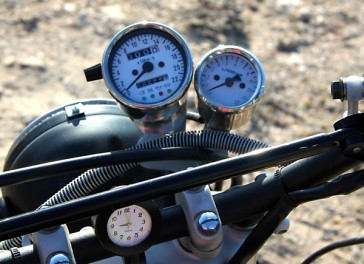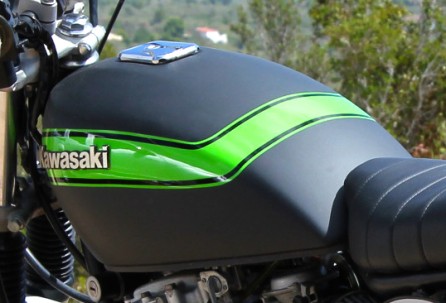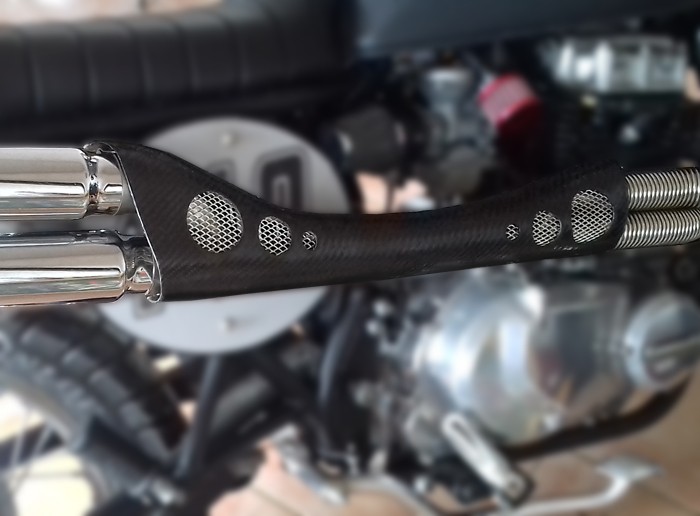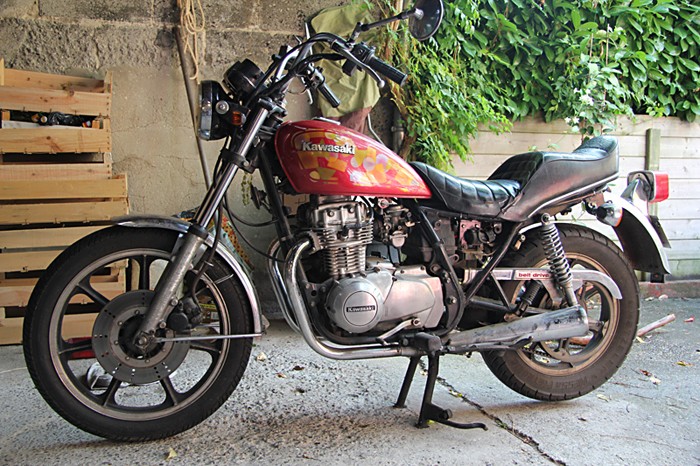 Share This Story, Choose Your Platform!
Tags