Follow us on
Facebook
,
Twitter
,
Instagram
,
Pinterest
,
Google+
,
Youtube
or subscribe to our
newsletter
.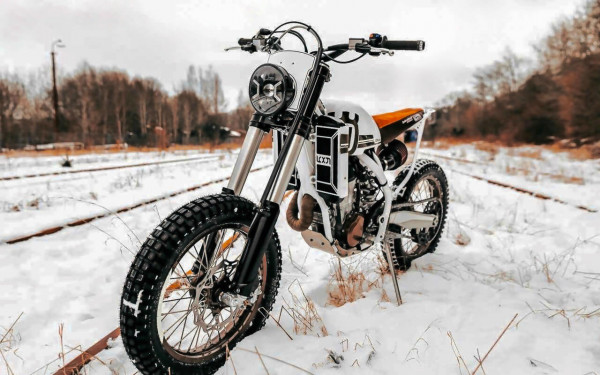 Riding off road really is fun to do and if you're not that worried about cold and snow, you can have a lot of fun in winters too! Just grab an enduro our MX machine and throw yourself around. Try it! It's cool (and not only because of the low temperatures). But you can also add some more style and build a machine yourself, just like this cool Husqvarna 501 Tracker by LOON Cycleworks called "BS501".
It's based on a Husqvarna FE501 which is pretty light (111kg dry) and has a real punchy 510cc single cylinder to get you going on places where's nobody's coming.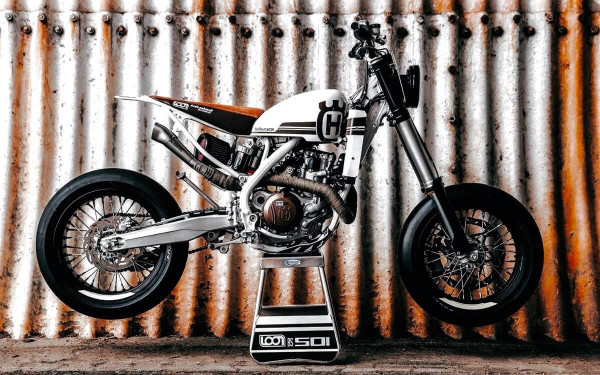 The fuel tank is made of 1.5 mm thick sheet metal and especially manufactured to house the original fuel pump. The seat consists of an aluminum panel with a leather cover. The seat also covers up the electrics and is held by a powder coated sub-frame. The sub-frame itself consists of 18mm steel pipe and the 1.5 mm thick rear fender attaches straight to it. The rear brake light is attached just below the fender. An Acrapovic titanium slip-on rounds off the rear of the bike. In order to lower the front end, the WP suspension was shortened 50 mm. Thereby obtaining a lower point of gravity to enhance the on road performance. To illuminate your ride in the dark, we attached a bright LED front light with an especially designed lamp housing. The scrambler version of the LOON BS 501 comes with 2.15X18" wheels and Heindenau tires.
You think a scrambler is too boring? Or are you in to have some fun at a trackday? No problem, just swap the wheels, to a set of tubeless Alpina supermoto (3,5×16,5″ / 5×17″) wheels, along with a Magura radial brake cylinder with a 4 piston brake caliper.
The guys from LOON created a bolt-on kit which is available for your Husqvarna 501 or KTM. So if you're bored of your stock Husqvarna or even KTM, you should take a look at this kit.
Follow LOON Cycleworks: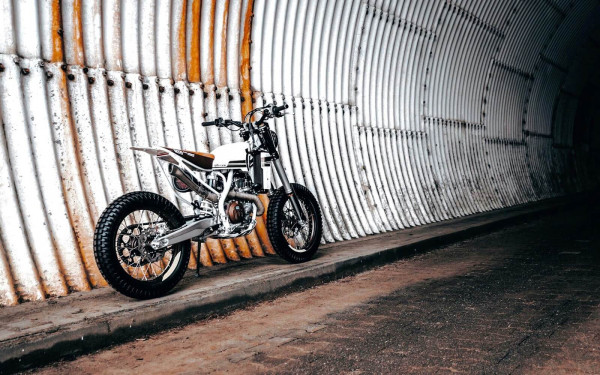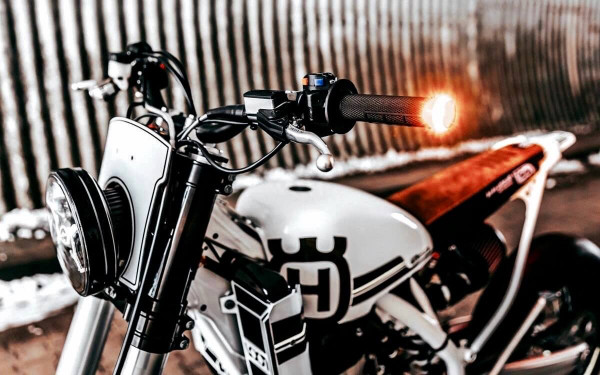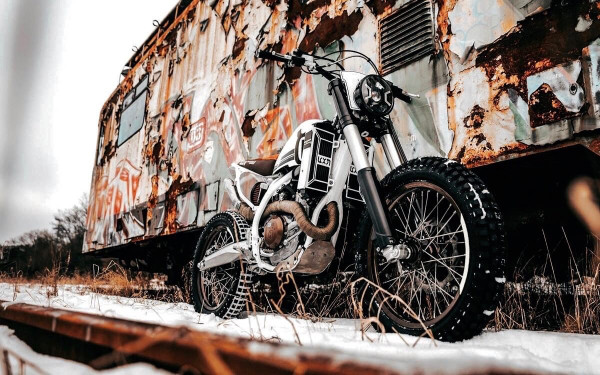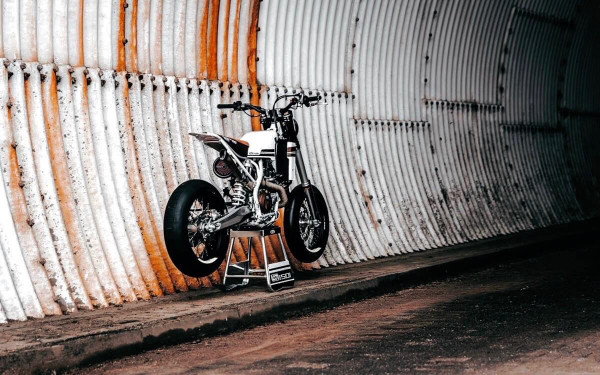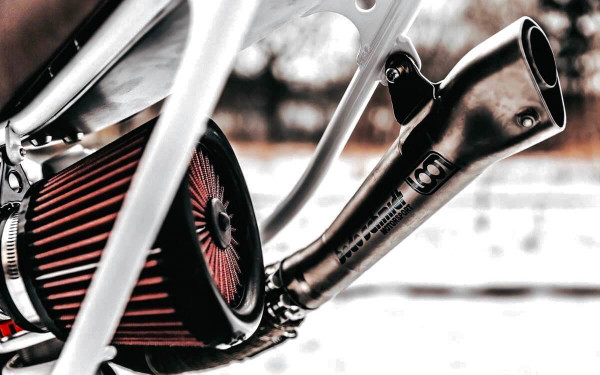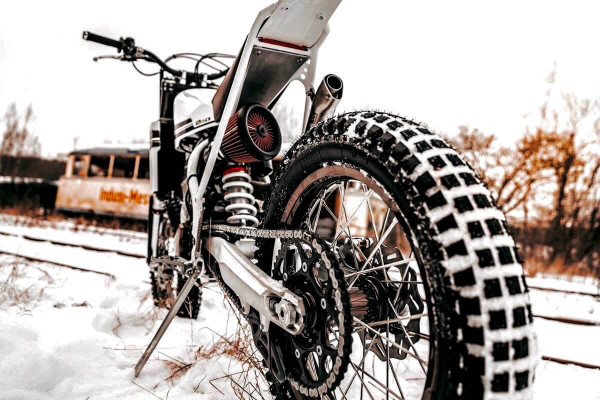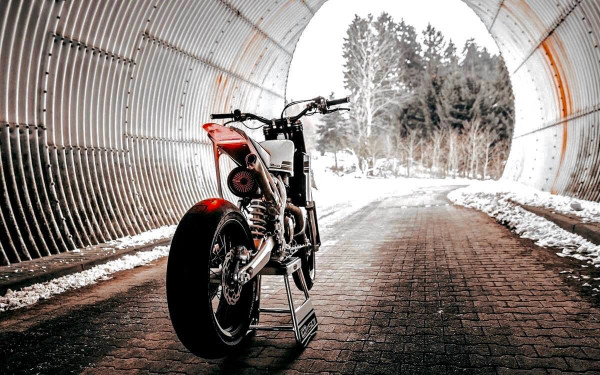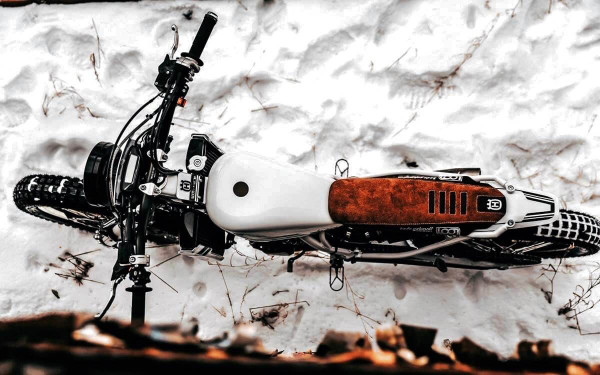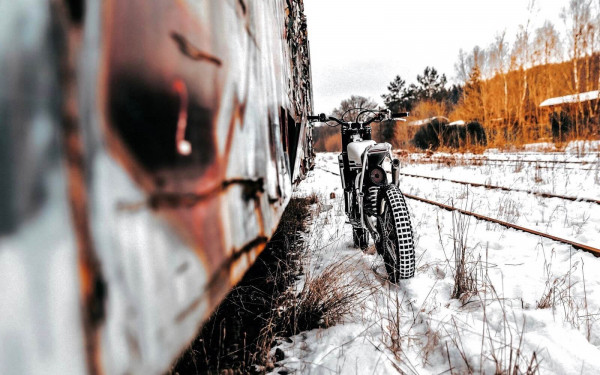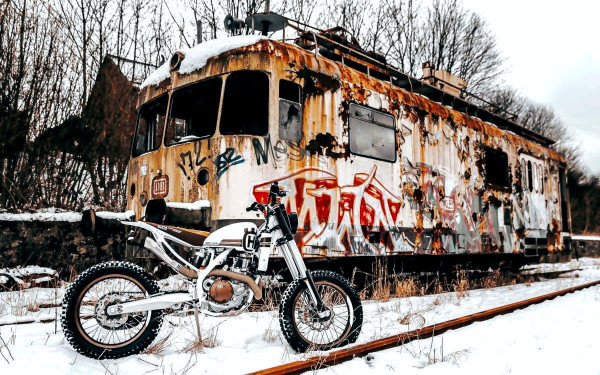 Share This Story, Choose Your Platform!
Tags