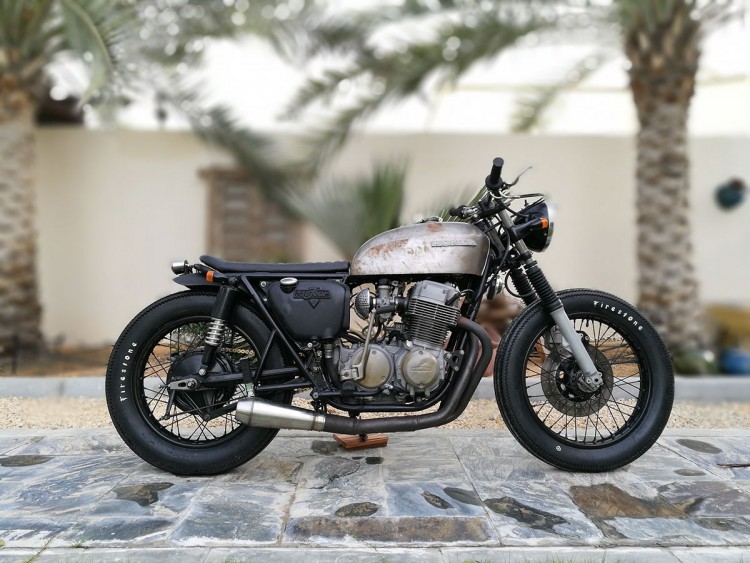 Hard to define this CB750, so let's call it (b)ratstyle built by Hamad Al Romaithi from Abu Dhabi Since his childhood, Hamad was obsessed with motorcycles, what's been canalized to a passion. In 2016 he started a small shop called Bikers Oasis to build motorcycles and sell small series of parts and apparel. This rough looking bike is called the Rusty Bullet and got second place in the Custom Show Emirates, one of the biggest custom shows in the Middle East.
Hamad found a 1974 CB750 and he wanted to create a raw, pure and minimalistic machine. He started with the engine, which got a complete refurbishment. In order to give the bike a raw look, he soda blasted the engine and carburetors for a more authentic feeling. To keep everything in place in the cutting desert sand, he finished it off with a heat-resistant clear coating.
The wiring is kept to a minimum and all unnecessary switches and dashboard indicator lights have been removed. Since things can heat up pretty fast in Abu Dhabi, he kept the engine overheat indicator, which has been mounted in the head light, just as the toggle for high/low beam. The straight drag handlebar got some vintage brake and clutch levers and to activate and deactivate the indicator lights Hamad created small mini push buttons. Finally, he created a bratstyle seat and gave the bike some Firestone Deluxe tires.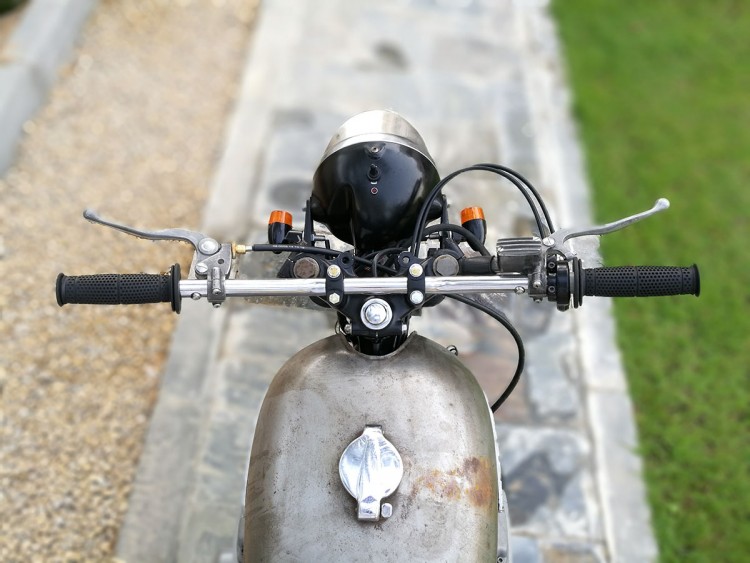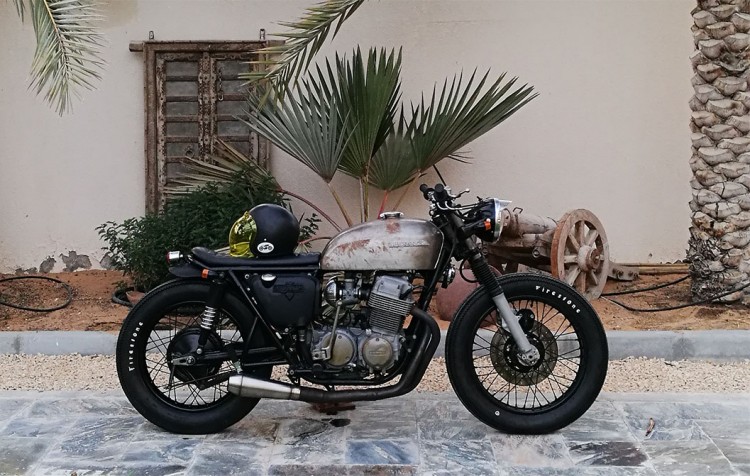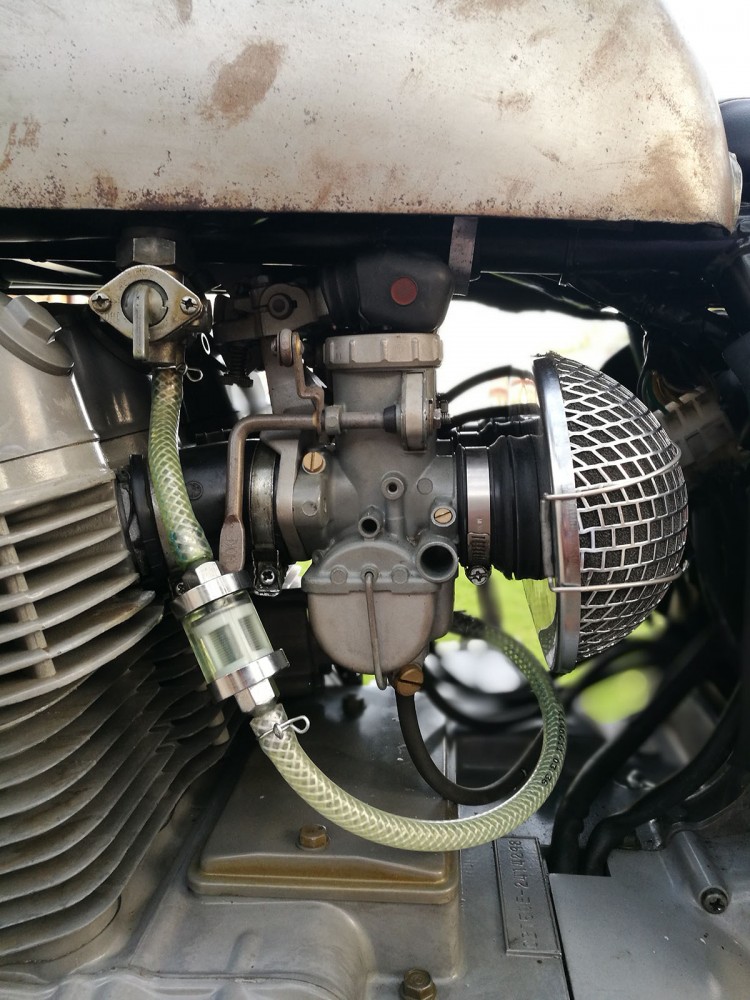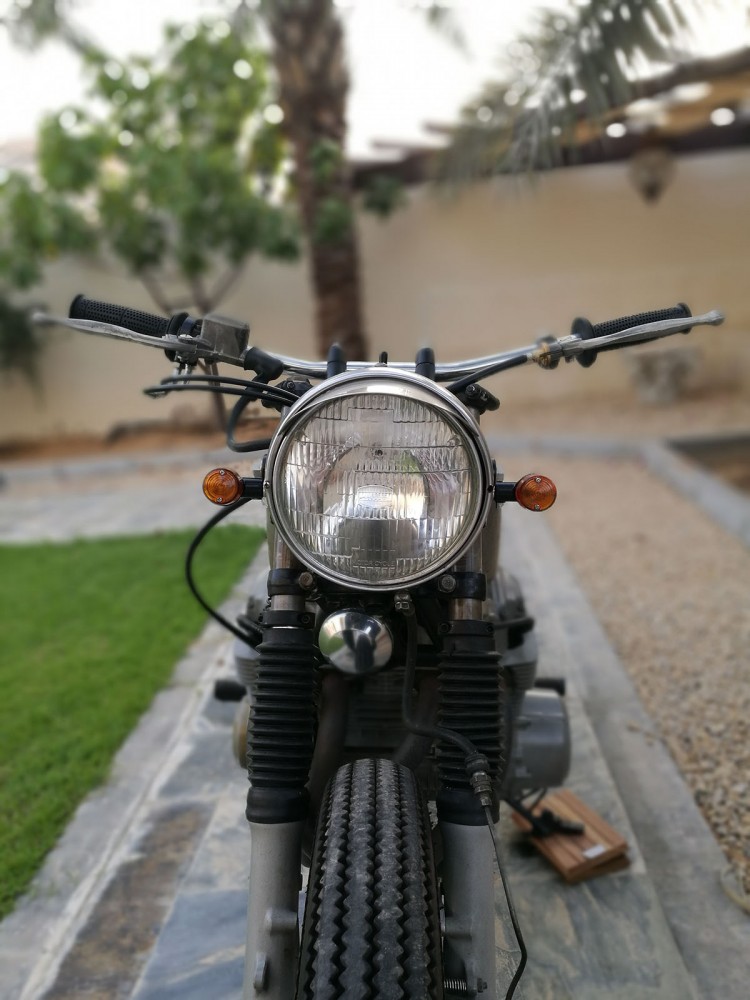 Share This Story, Choose Your Platform!
Tags