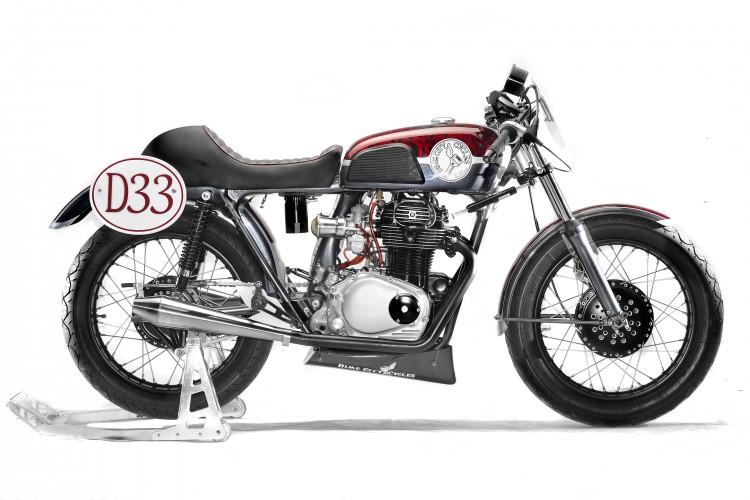 Dime City Cycles (DCC) is maybe one of the most familiar names when it comes to aftermarket cafe racer parts. Over the past years, they've built a solid brand with an extensive catalog of parts for the custom motorcycle industry. They simply cover everything, let alone their amazing customer support to help us shed builders come along. For marketing purposes to show their customers what they're capable of with parts from their own shop, they build a custom bike themselves. One of my personal favorites is this Yamaha XS650 Scrambler I've featured last year. But it was a while ago since we've heard from them so I was glad to find this bike in my inbox by co-founder Herm Narciso from DCC. So where did this bike come from? Well, DCC already sponsors the AHRMA ("Fun on old wheels!") champion Scott Turner. But Herm decided that it was time to not only spend time in the paddock; he thought it was time to go hard on that tarmac at the other side of the fence. So when Scot Turner asked Herm why he wanted to go racing Herm simply said: "Why wouldn't we? It's a natural evolution, you have to live who you are". So what happens if you put an amalgamated '72 and '74 Honda CB350 comes into a place where the shelves pile out with custom parts? Yes: party time!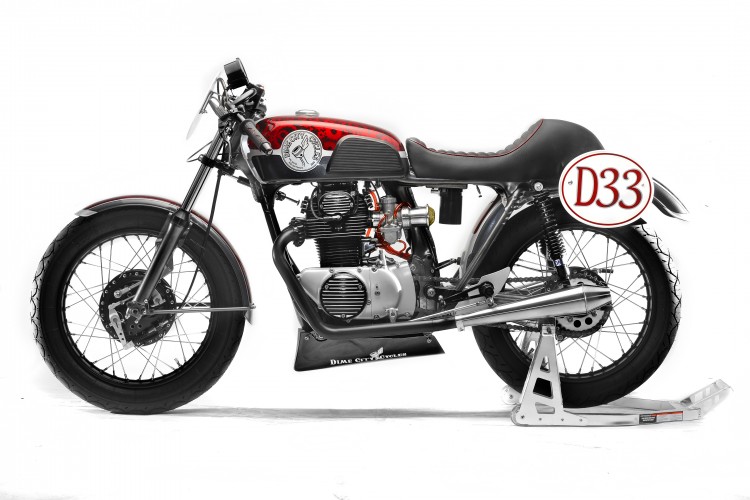 So not only a challenge on the track, DCC also had a reputation to hold up. So next to making the bike race-worthy, the bike also should be able to do well on shows. The works on the little Honda racer is pretty extensive. Chuck "Super Tune" Quenzler did his trick on the engine part with a complete rebuild of the engine. New bearings, seals, and a clutch gave the engine some new energy. It got new Wiseco pistons and new Kibblewhite valves. The stock carburetors were ditched and replaced by a DCC Mikuni VM30 kit.
Scott Turner took care of the wheels and he built a fresh set of laced wheels with Heinenau race compound tires. The rear wheel is driven by a 520 chain conversion kit from Rebel Gears and the brakes got fresh pads. The front suspension got a set of progressive Race Tech springs on the front and the rear shocks were replaced by new Hagons. Footpegs are DCC original and the hand controls come from Magura. The saddle was shaped by Lance's Tops and the paintwork is done by Moe Colors.
The complete list of parts used will set you back roughly $3,700 so if you have the ambition to compete with Herm, you can find the complete parts list of the DCC catalog right here.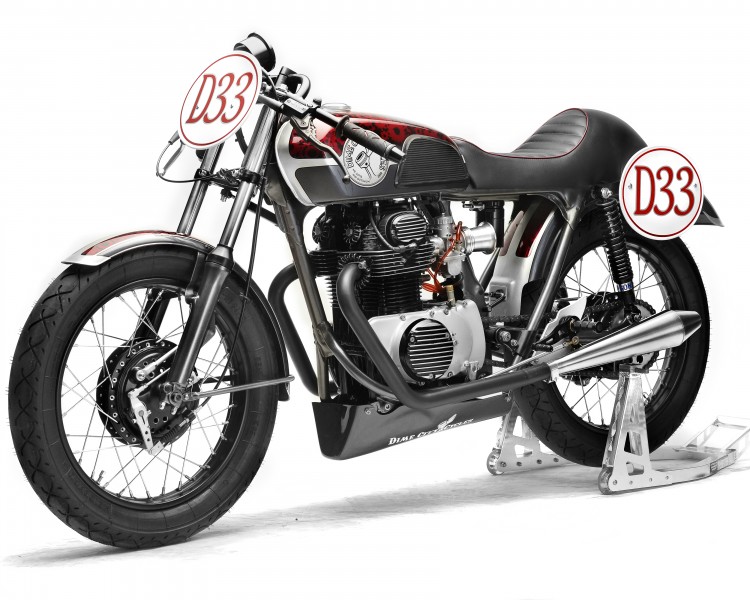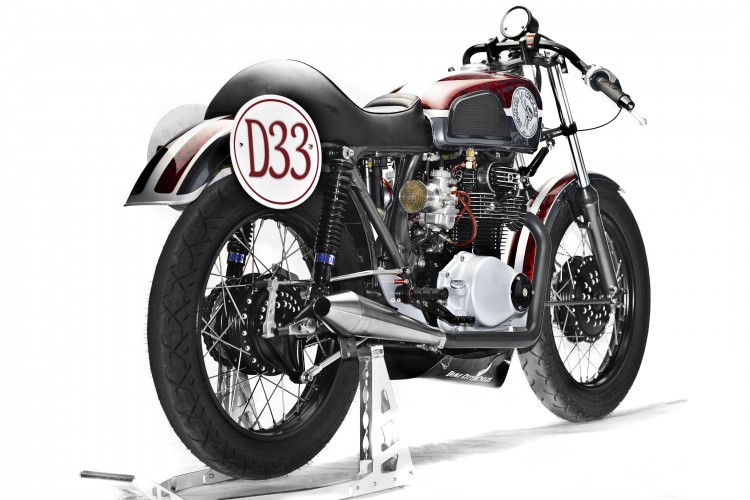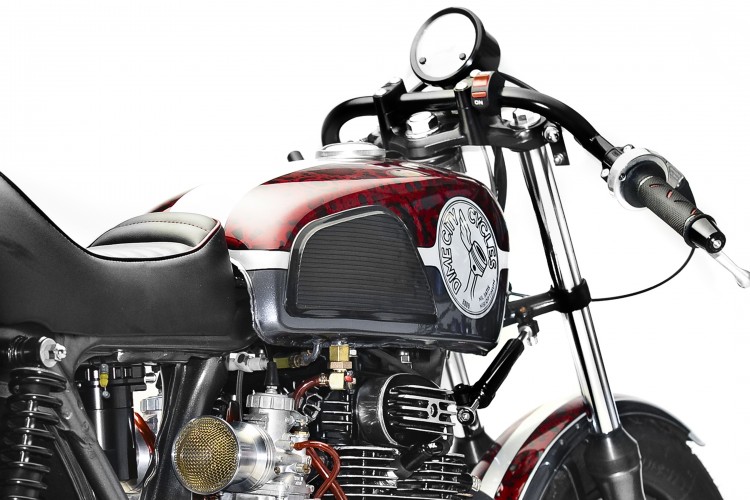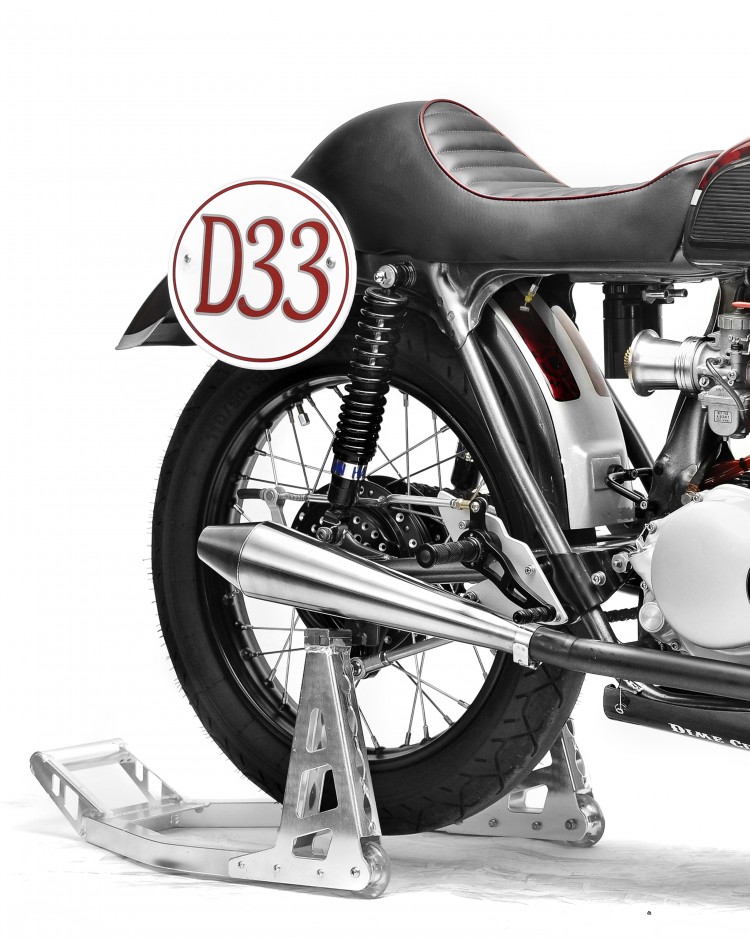 Share This Story, Choose Your Platform!
Tags