Follow us on
Facebook
,
Twitter
,
Instagram
,
Pinterest
,
Google+
,
Youtube
or subscribe to our
newsletter
.
The title of this post, Harley Sportster Café Racer is a bit misleading; it only uses the engine of a Sportster, all other parts are custom or from other bikes. This beauty is built by Ardent Motorcycles. Founder Curtis Miller has worked as "an artist" the last 30 years, mainly fabricating custom furniture. His background as artist and motorcycle enthusiast made him decide to build custom motorcycles.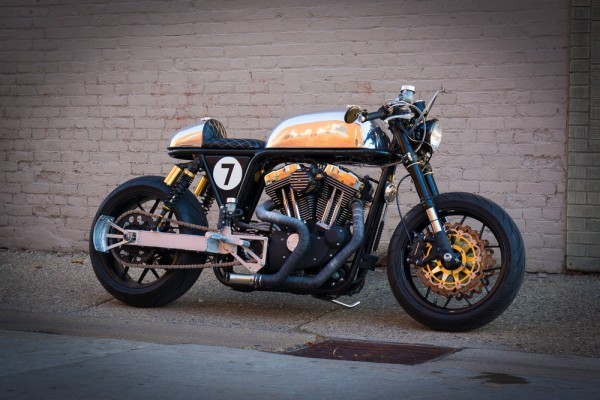 Let's start on the front: this comes from a CBR1000RR with some really nice cast spokes. The big black USD fork with adjustable suspension and radial brakes are able to control the torquey Sportster engine.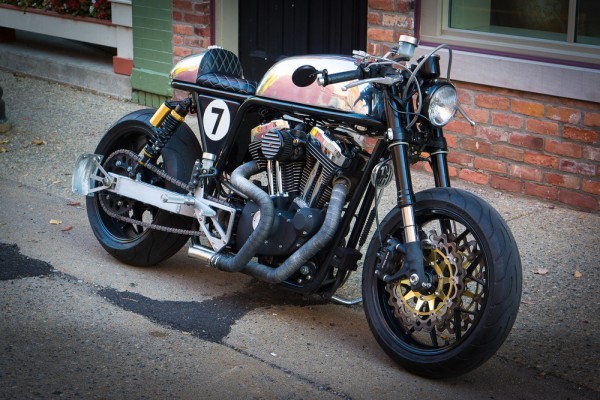 This Harley Sportster Café Racer is inspired by the Norton Manx from 1962. The Sportster engine was fitted in a custom welded "featherbed" twin hoop frame.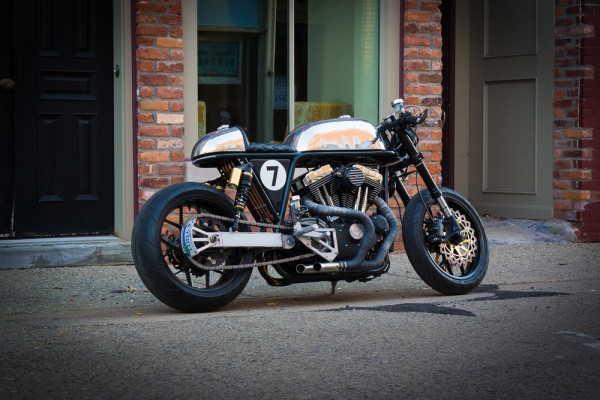 The bike draws some serious attention regarding Curtis:
The "Cafe Sportster" has a tough, no nonsense, racy look. This bike draws a crowd everywhere you go. I'm not kidding. I've been surrounded at gas stations and on street corners, even had people come up to me in restaurants to rave about the bike.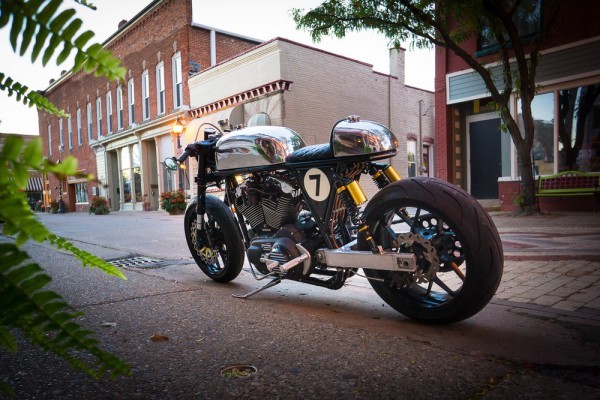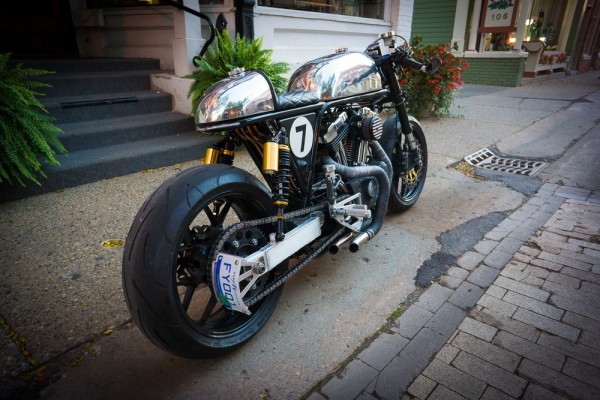 The rearsets where also an own design: simple and clean. No levers here, but an internal mechanism that helps the rider selecting a gear.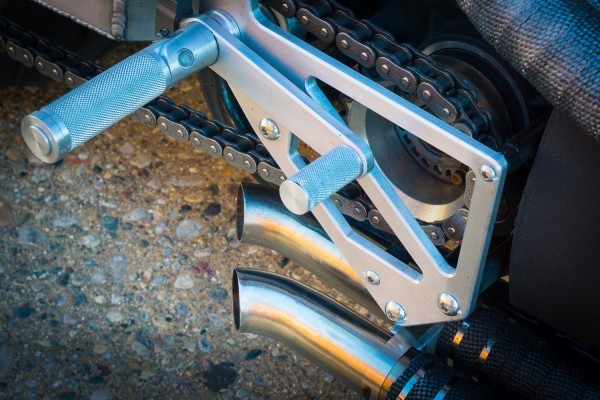 Both form and function where kept in tact with a beautiful seat cowl and oil reservoir in one: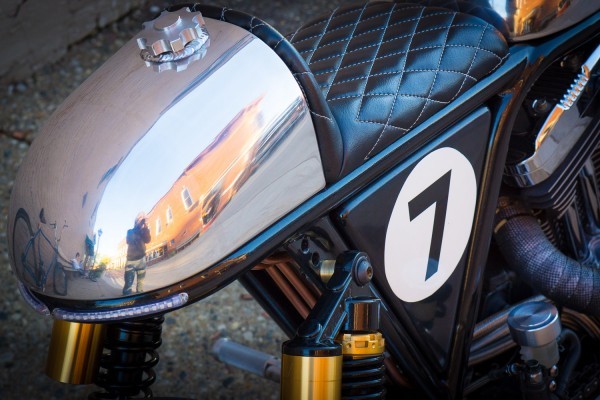 Hate it or love it, but I have to admit: the Sportster engine is an absolute beauty and is perfectly displayed in the custom frame.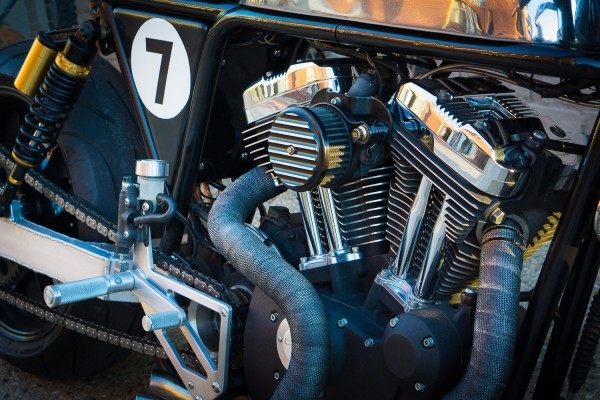 And as you would expect from an artist like Curtis, it all started on a white paper: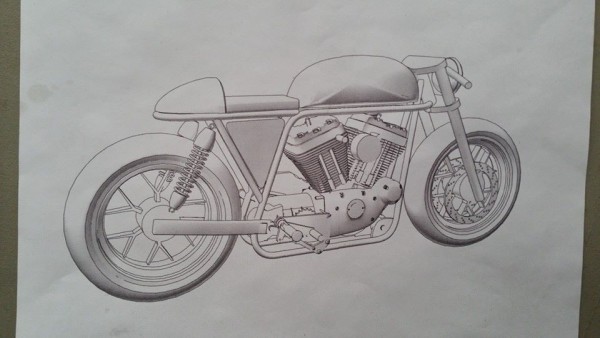 Follow Ardent Motorcycles:
Share This Story, Choose Your Platform!
Tags