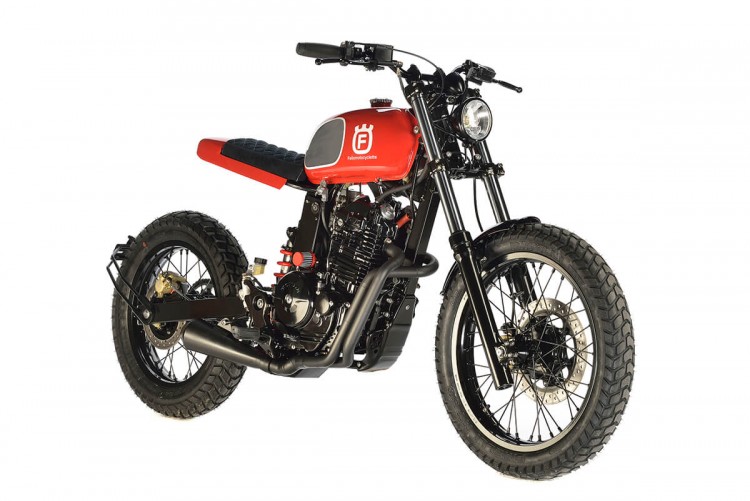 This may look like a strange name for a bike that's actually a Honda FX650. But it's not the frame or the engine that's in the center of this build, it's the mythical gas tank of the Husqvarna back in the 70s and 80s. Since that's the only Husqvarna part of this machine. The builder, Le Garage Félix (which you may know from this KLR650 Scrambler) made their own version of the Husky; Fusqvarna (with the F from Felix). For a second they were thinking about calling it "Fucksvarna", but they didn't want to disrespect the heritage of the brand. And the result is this minimalistic Honda FX650 Scrambler in two basic colors: black and red.
They took a 2001 FX650 and stripped the machine down to its bare essentials to get that desired minimalistic look. They've reconditioned the engine but kept it original with only another setup for the air filter and jets. The subframe was chopped off and got a simple hoop. This seat reduced to its simplest expression is adorned with Alcantara coating embellished with checkered stitching. It is placed on a house aluminum hull painted red. To keep the rear as clean as possible, they've fabricated a license plate holder which is connected to the rear axle together wit a mini mudguard.
The cockpit also is limited to the essentials powered by MotoGadget elements. The Pirelli MT60 on the all black wheels give the bike a bit more aggression.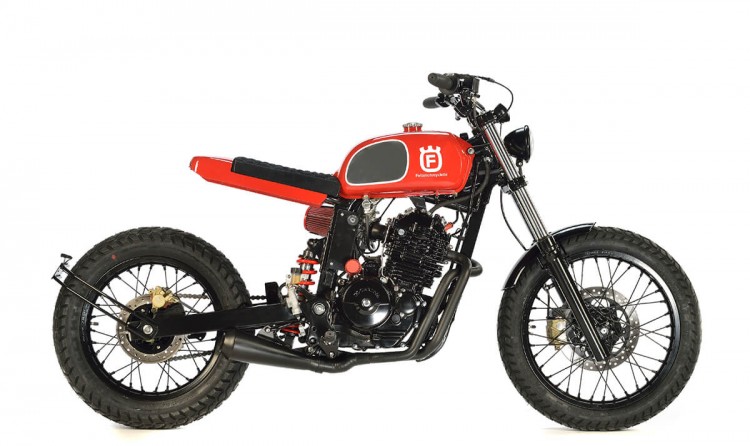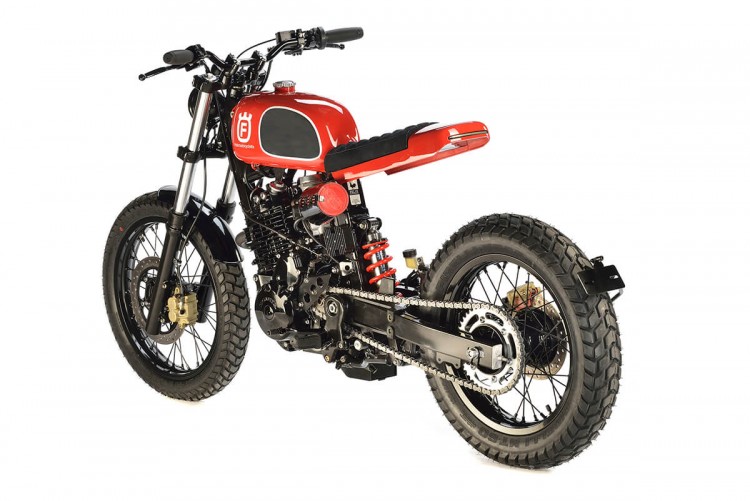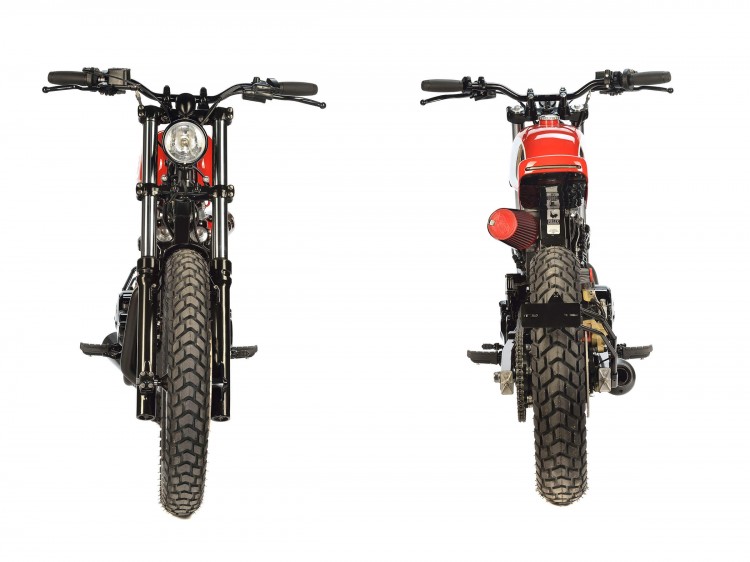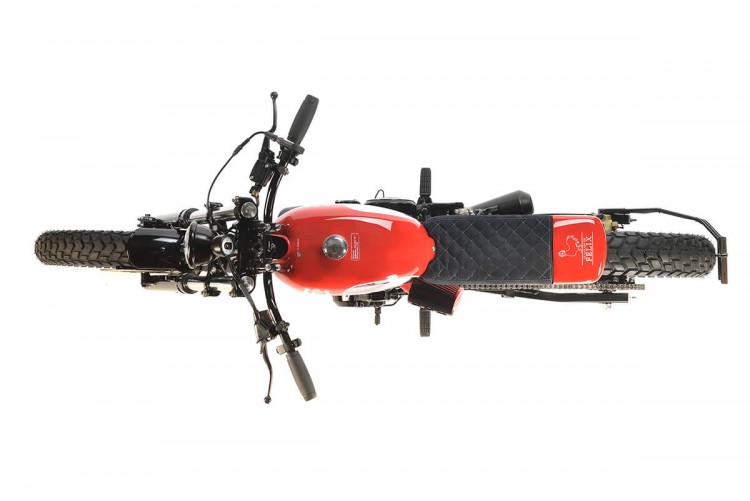 Share This Story, Choose Your Platform!
Tags