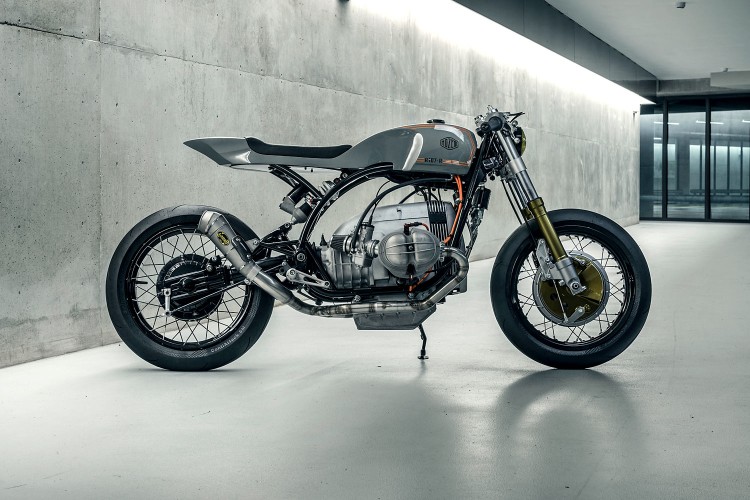 We're always proud of our ever-growing Dutch custom motorcycle scene. I think Arjan van den Boom with Ironwood Customs is one of the fastest growing shops with worldwide recognition. But we also have another great shop: Nozem Amsterdam. We haven't heard from them in a while, but if you take a look at their latest creation, we clearly can see what these guys have been up to.
Starting from a 1984 BMW R80, they completely rebuild this machine in a mix between past, present and future. Most appealing part of this machine probably is the gas tank and seat combo, which are in one single piece. The sharp, edgy lines come together on the classic frame pretty cool, with the same solutions of grooves, Yamaha engineers used in the new XJR1300. Other striking featured are the beautiful 17″ wheels with custom lacing, the classic BMW air-cooled front brake, and the Honda CBR900 fork.
Full story of this awesome project can be found on Pipeburn.
Share This Story, Choose Your Platform!
Tags