Follow us on
Facebook
,
Twitter
,
Instagram
,
Pinterest
,
Google+
,
Youtube
or subscribe to our
newsletter
.
With a daily job sitting behind a desk in the IT-business you can create a lot of cool stuff. But still: it's behind a desk… These Belgian bike brewers wanted to do something more than just clicking their mice and ticking on their keyboards. So it all started with a passion for 2 M's: Meat and Motorcycles. So to get more "greasy" they decided to start building custom motorcycles. Meat and Grease was born. So when building motorcycles, you can expect that they flame up their grill to enjoy some meat after a day in their workshop.
Their first build is this cool BMW scrambler, based on a R65RT. Mods:
Sandblasted & powdercoated frame
Sandblasted & powdercoated wheels
Sandblasted & painted gas tank
Biltwell Grips
Wrapped exhausts
Fresh fluids all over the bike
New rear shock
New subframe
Custom seat
Custom lights & indicators
New Heidenau tires
And most important: no sign of a CPU inside!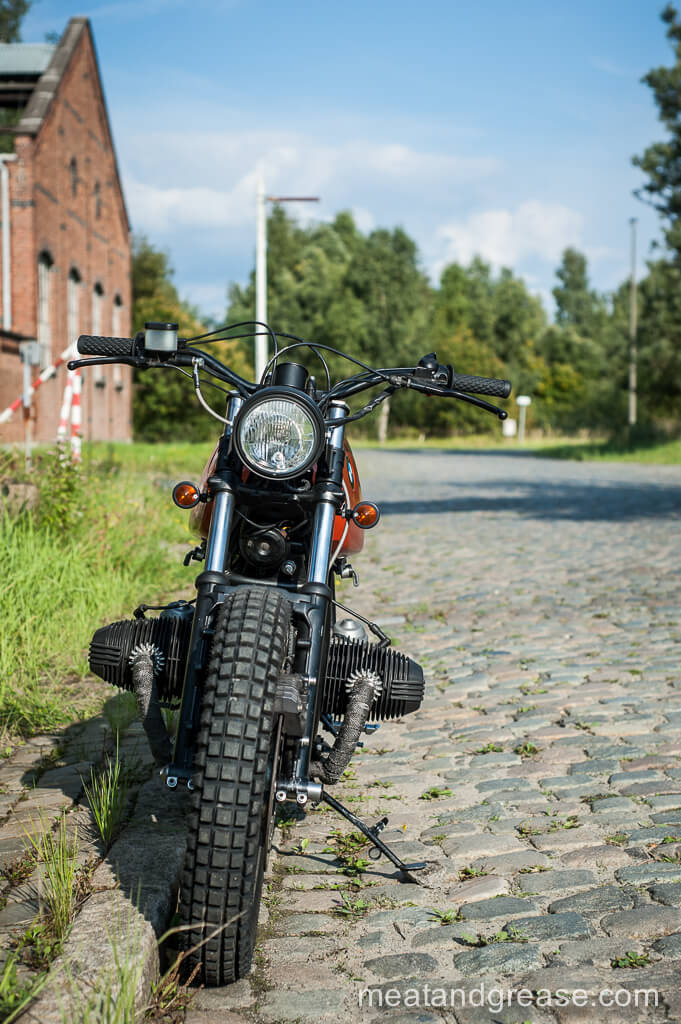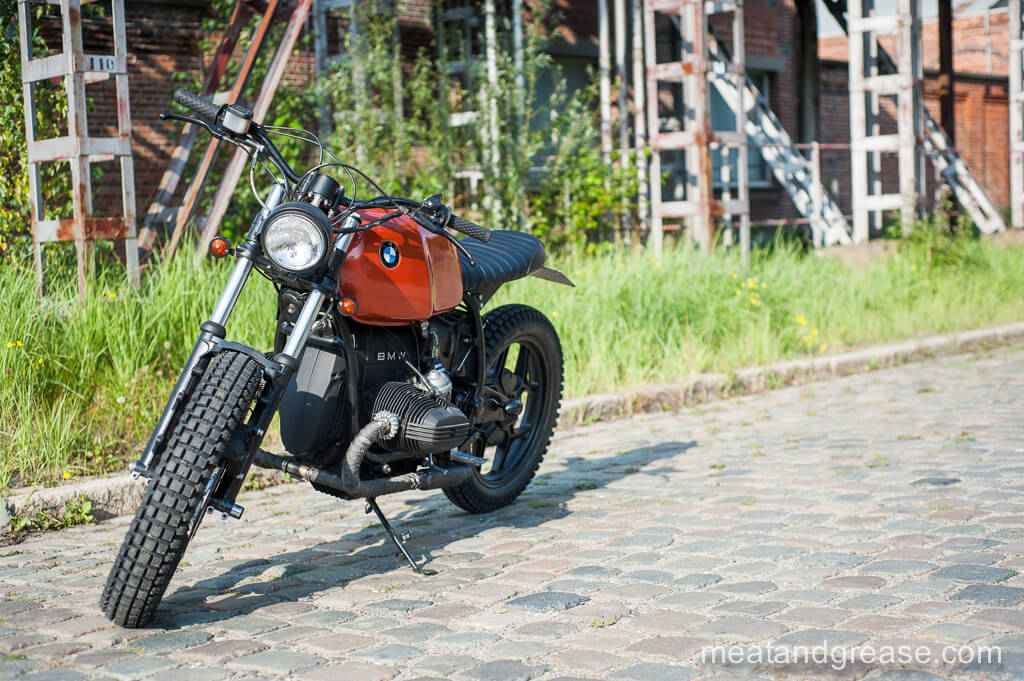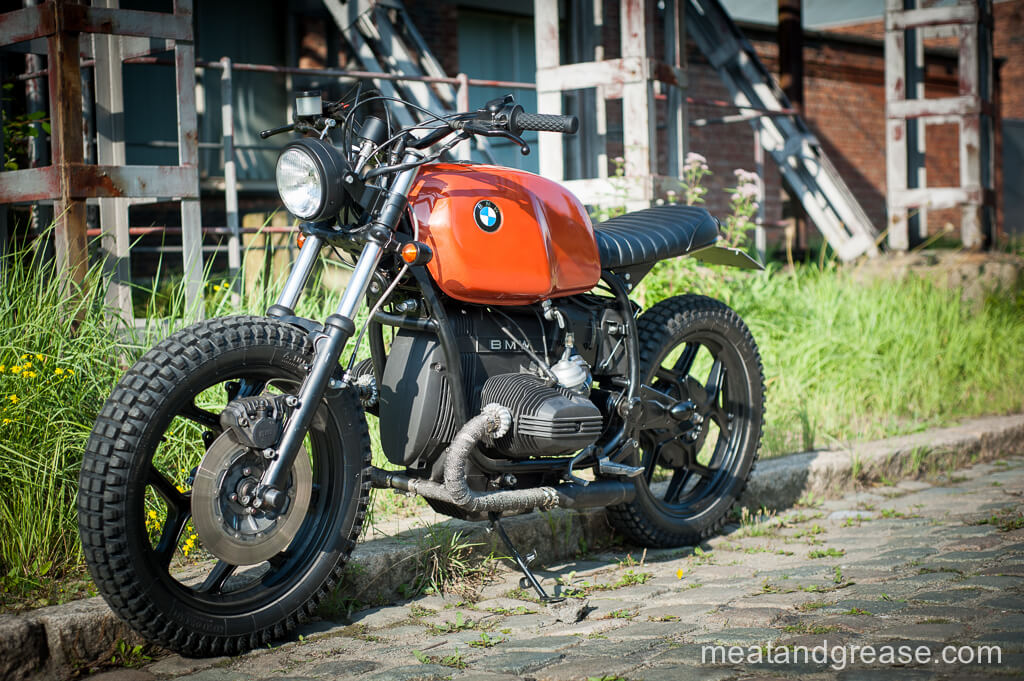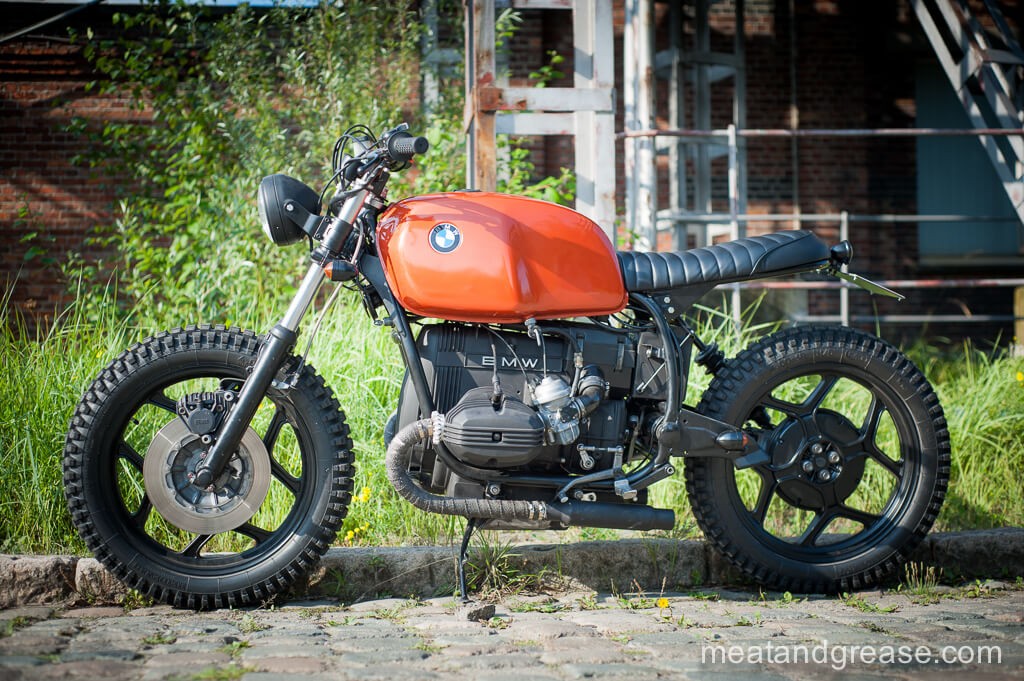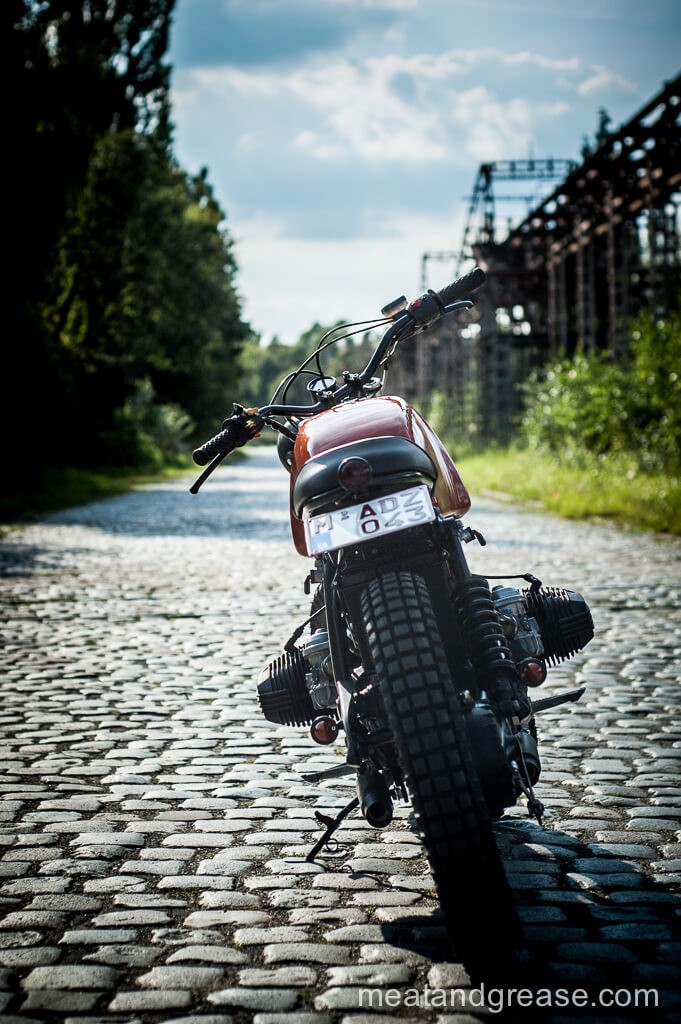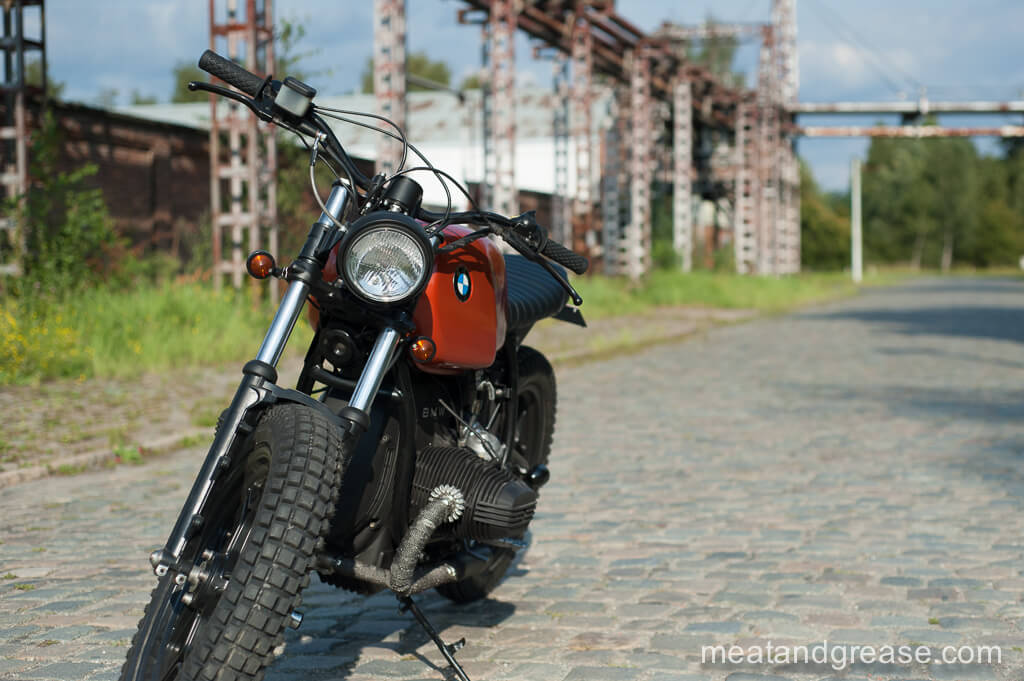 Here you can see where they came from: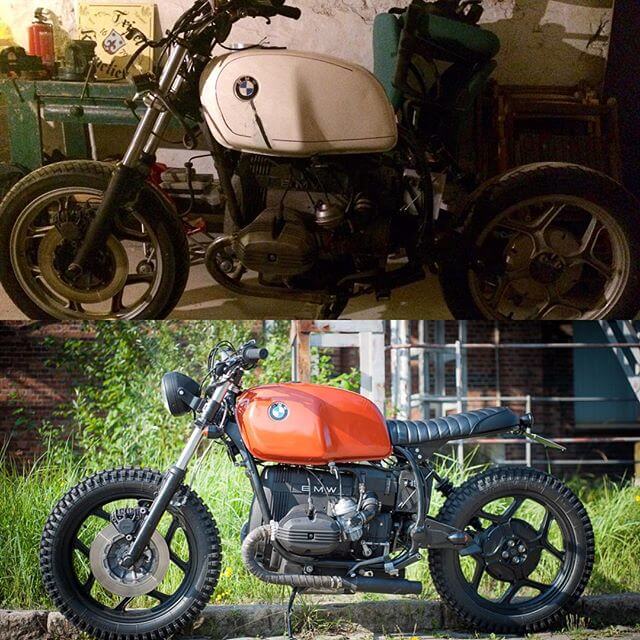 Looking forward to see more of them!
Check them out on:
Instagram | Facebook | Twitter
PS. the bike is still for sale!
Share This Story, Choose Your Platform!
Tags