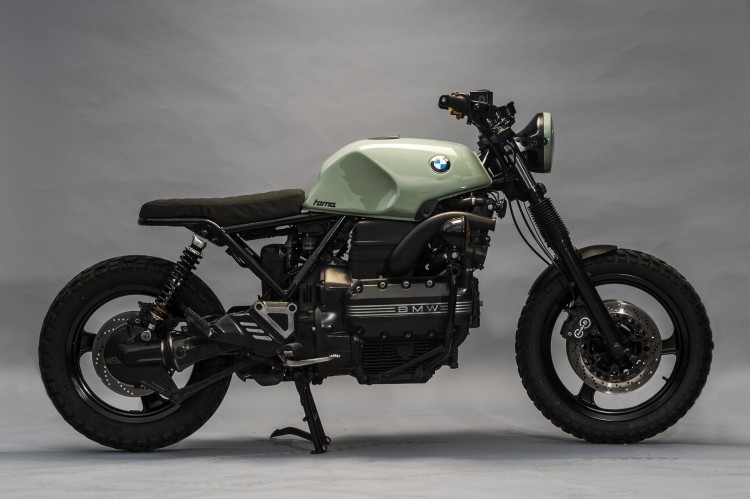 The last couple of years I've seen custom bike shops pop-up everywhere. Some could be classified as one-day flies, but some are definitely here to stay. Toma Customs from Brussels (Belgium) is one of the latter category. He's delivering bike after bike (also see this and this bike from Toma Customs.)and he's slowly gaining momentum with his custom bike shop. Words by Thomas Jeukens, owner of Toma Customs:
When we start a project we first want to hear about the clients' wishes and transformation ideas. It is a great opportunity for us to get to know our client and enables us to visualize what his dream bike would look like. For this project, the approach was completely different.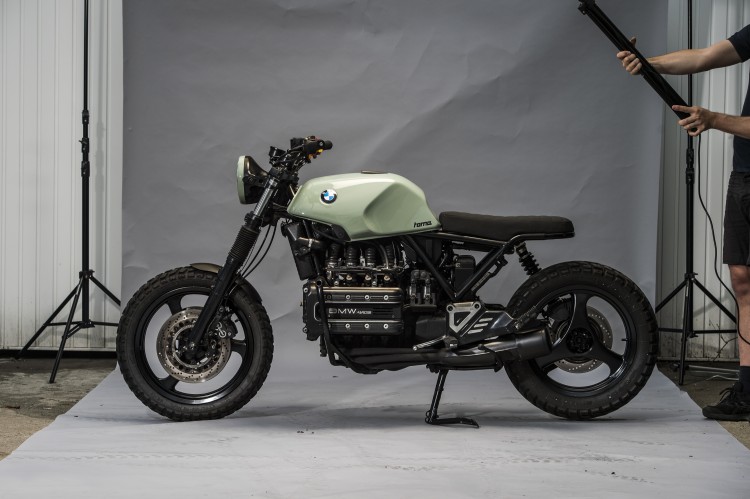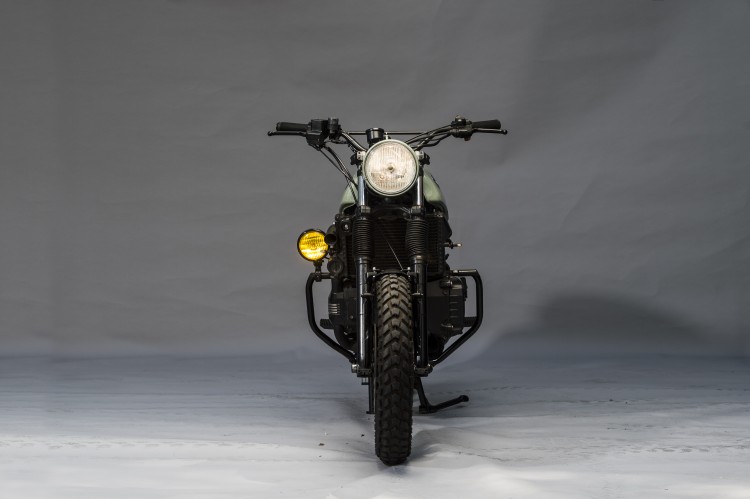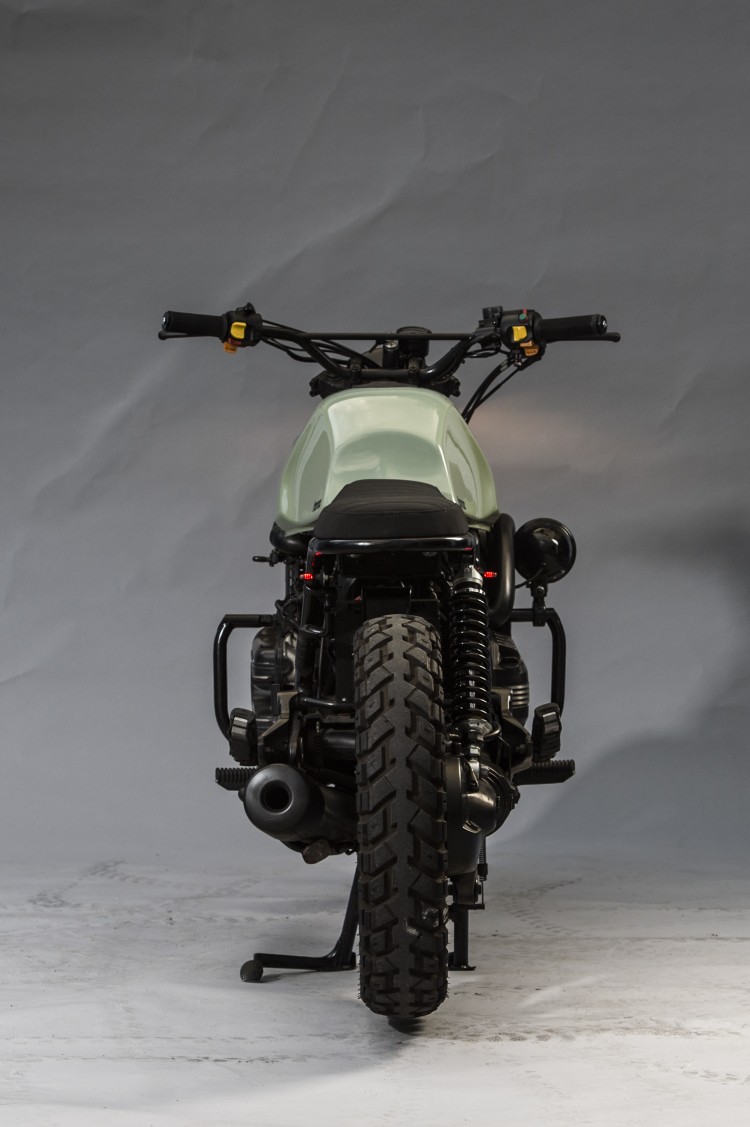 The story began when our client Olivier came to the workshop to order a custom motorcycle. He had the opportunity to see some of our past projects and had ideas of his dream bike. But when he arrived at the workshop he directly fell in love with TOMA#1, one of our personal bikes, a vintage green BMW k1100, that we started to transform several years ago but did not completely finish yet. He just wanted that one. Olivier liked the fact that this bike was unique and he convinced us to complete a very cool project together.
It was not an easy decision to make, as the bike is special to us. Being the very first one we worked on. But somehow this felt right, like a turning point. Our very first creation would be in good hands.
Regarding the modifications, we decided to keep the original tank and rather align / shorten the rear part of the frame. We cut and welded a shorter frame loop and replaced the original huge saddle by a custom seat base that we then sewed by our workshop. The finish and covering of the saddle is in Alcantara leather. Replacing the handlebar and changing the tires also helped work on the line of the bike.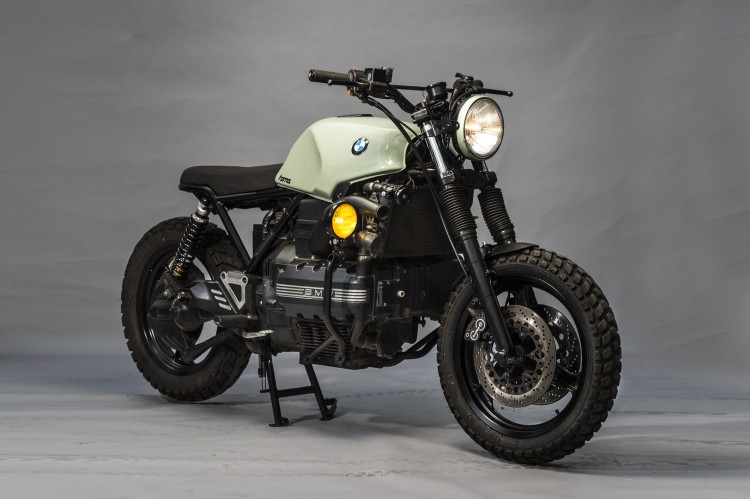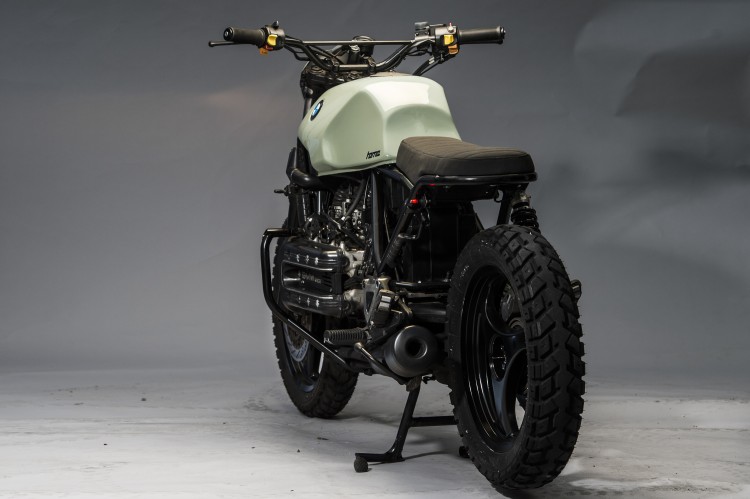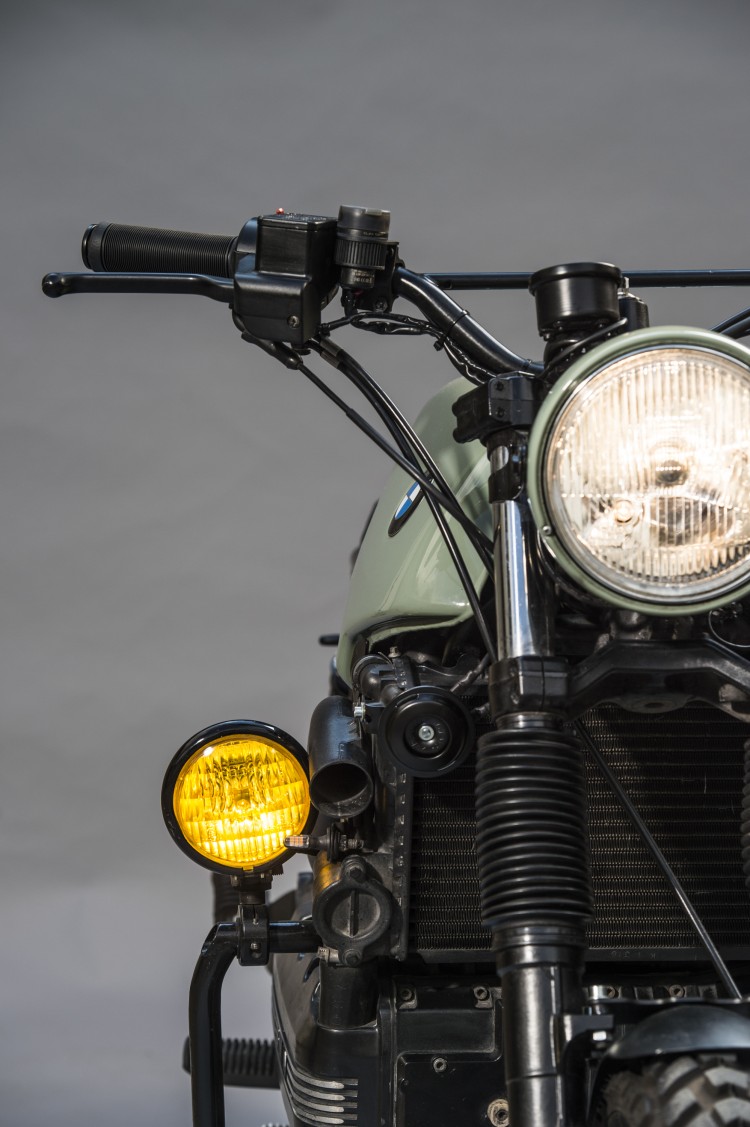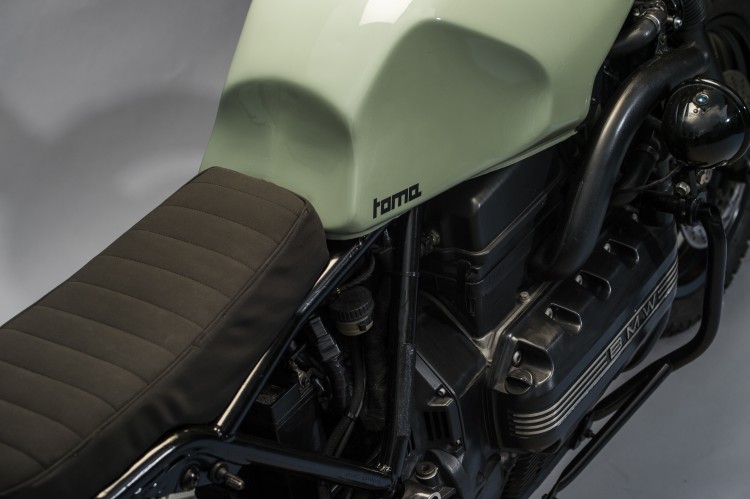 All electronic components have been replaced by new and more minimalist elements (led indicatorlights, led taillights, Daytona speedometer, battery) to make the motorcycle look more modern. List of modification also includes the build of a battery box and the modification of the muffler. In the front we removed the fairing and replaced it by a more aesthetic head light and an original yellow side light to give it a nice retro touch. The green color of the bike is inspired by vintage Italian cars.
List of modifications
modification/shorten of the rear part of the frame
reworked the exhaust line
custom plate holder
new headlight and yellow side light
new set of led indicatorlights
new handelbars
bespoke seat with alcantara leather
bespoke battery box under the seat
Daytona speedometer
removed a lot of original accessories that were superfluous
Info/contact
Workshop : TOMA CUSTOMS
Location : Brussels, Belgium
Website tomacustoms.com
Instagram : tomacustoms
Facebook : toma customs
Other: +32 479351638
Owner of the bike: Olivier
Owner of TOMA CUSTOMS: Thomas Jeukens
Picture : Olivier Truyman
Share This Story, Choose Your Platform!
Tags